Espionage or UFO Teleportation? MH370 Plane Mystery Deepens After Spy Satellite Footage Leaked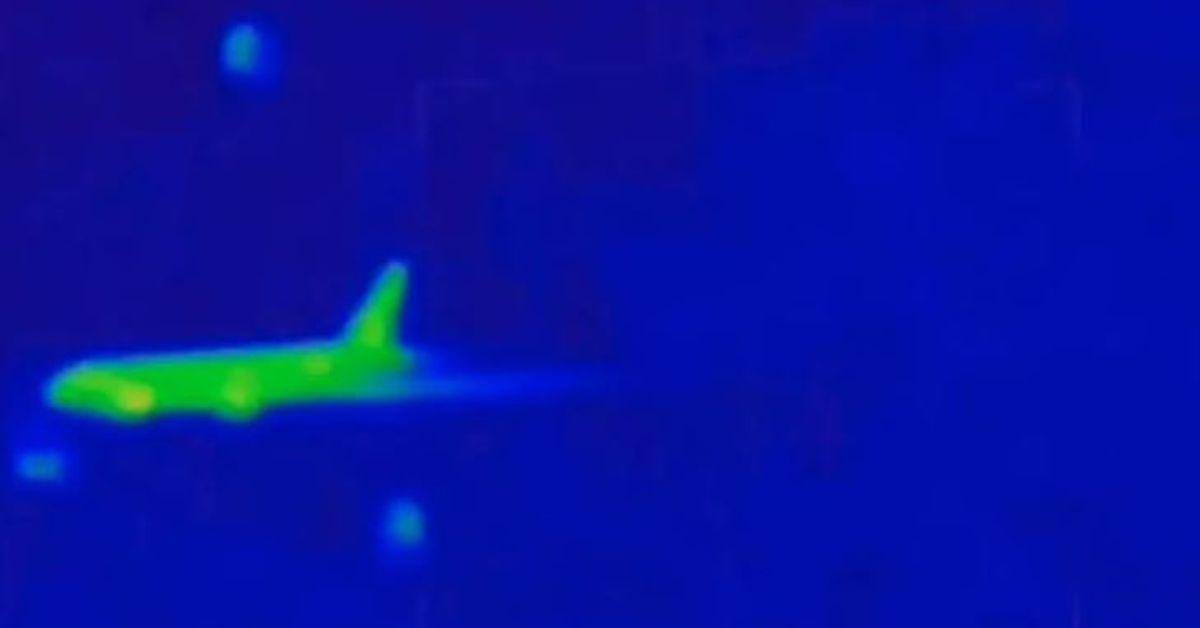 Article continues below advertisement
Well-known MH370 investigator Ashton Forbes recently joined The Lehto Files podcast with Chris Lehto and theorized that recent leaked footage from United States spy satellites shows three "orbs" surrounding the airplane before it was whisked into another dimension via teleportation.
Forbes suggests there is possibly reverse-engineering from UFOs that was used to save the airliner.
Forbes points to the fact that the drone footage appears to have started just moments before the orbs circle and the airline as evidence that it was being filmed on purpose.
"Whoever is filming this knew that this event was about to happen," Forbes told Lehto, "so in my mind that only leaves two possibilities; either this is some type of espionage scenario, or they're trying to save this plane and they're recording the event of how they're saving the plane."
"They start recording after the orbs show up and as we're watching this video it's being manually tracked by the drone," he continued. "They're not using the automatic tracking – they zoom in as if they want to both show us what's happening and get a better clear picture."
Article continues below advertisement
"They almost know what's going to occur, they actually zoom out right before the zap happens and it's almost framed perfectly which to me indicates they definitely knew what was going to happen," Forbes said.
Many people have been critical of Forbes' assertions that the video is real. Some on the Internet claim some of the effects were taken from a video game, but Forbes claims that a "remastered version of this effect that was released in 2015 – which post-dates the time of our videos."
Forbes said the footage being leaked was "was a huge mistake and a huge risk because look what happened – the footage got leaked to the world."
Forbes shared an interview with a woman named Kate Tee, who allegedly saw the plane not long before it disappeared. She told Forbes the plane had an orange glow.
Article continues below advertisement
Never miss a story — sign up for the Front Page Detectives newsletter. Be on the scene the moment news breaks.
"Katherine Tee was on a boat going from India to Phuket," he said. "She saw the plane actually consistent with what we see in the videos. The plane was glowing orange and coming from the east. It circled counterclockwise around her boat. She witnessed this for between five and 10 minutes until she got in a fight with her husband on the boat and then went inside."
As Knewz.com reported, others claim to have evidence pointing to theories of what happened to the aircraft. Also, there have been calls for a new investigation into the plane's disappearance as it likely plunged into the Southern Indian Ocean.
Knewz.com has also reported that debris found on a Madagascar beach that is believed to be from the plane has not been tested by international crash investigation agencies.
Become a Front Page Detective
Sign up to receive breaking
Front Page Detectives
news and exclusive investigations.
More Stories