Man allegedly shattered cars' windows, then threatened to shoot cops who arrived to arrest him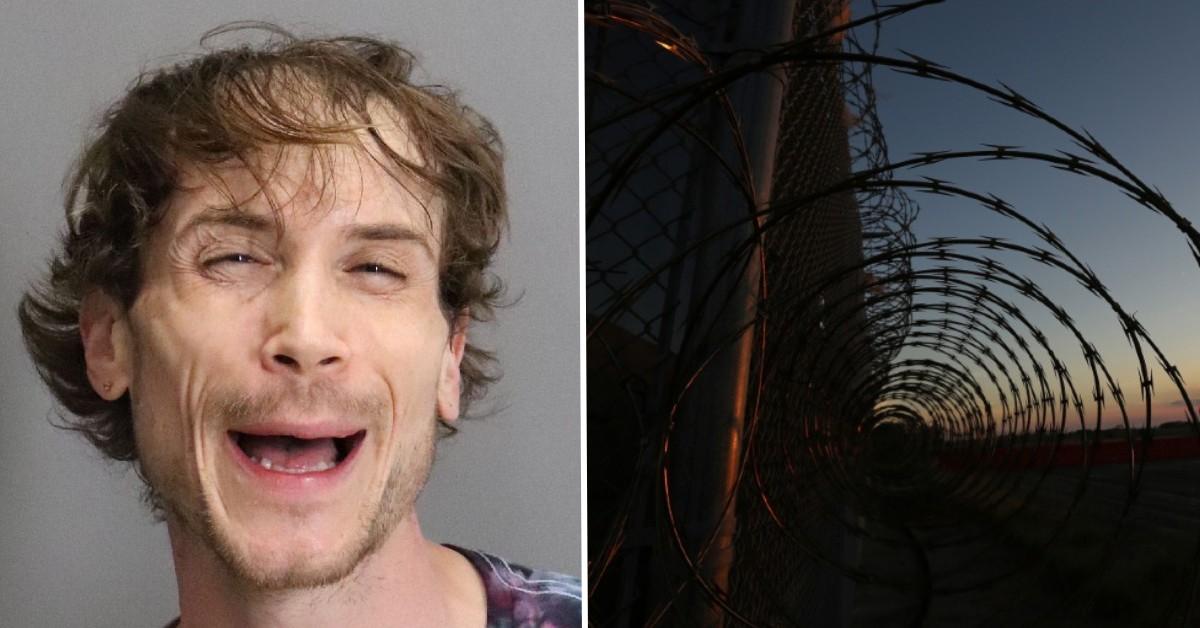 Police have arrested a felony vandalism suspect who told police he had a firearm and repeatedly said he would shoot officers.
Article continues below advertisement
Cops eventually realized that he was unarmed and took the suspect into cuffs. Judging by his mugshot, the man doesn't appear upset to be facing several criminal charges.
Reece Logan Hauf, 32, has been charged with two counts of felony vandalism, misdemeanor obstructing a business establishment and misdemeanor resisting arrest.
Article continues below advertisement
Around 1:45 p.m. Nov. 5, a dispatch center received a call from security personnel at the Stanford Shopping Center in Palo Alto, California, reporting a man who was causing a disturbance.
Security reported the suspect was yelling at patrons, threatening passerby and spitting on store windows, according to Palo Alto police.
Article continues below advertisement
When officers arrived and spoke Hauf, he was uncooperative but said he was waiting for a ride-share vehicle so he could leave.
Security told police if Hauf did not leave their property, they wanted to arrest him for disrupting and interfering with their business.
Hauf then ran away into the parking lot. Officers followed from a distance, assuming he had been running to meet his ride-share vehicle, according to Palo Alto police.
Article continues below advertisement
While police continued to watch, Hauf allegedly swung a metal water bottle and shattered the rear windows of two unoccupied vehicles in the parking lot, police said.
Officer chased him to an outdoor area where Hauf allegedly placed his hand into his jacket pocket, saying he had a gun. Police say he threatened multiple times to shoot and kill the cops.
Article continues below advertisement
Hauf climbed up on a second-floor balcony, and officers took cover and tried to speak with the suspect, authorities noted.
Eventually, Hauf surrendered and police discovered he did not have any weapons. He was taken to a hospital before being taken to jail.
Become a Front Page Detective
Sign up to receive breaking
Front Page Detectives
news and exclusive investigations.
More Stories