7-Eleven Clerk Handed Over $250 From the Register And Showed It Was Empty. That is When The Robber Shot Her Dead.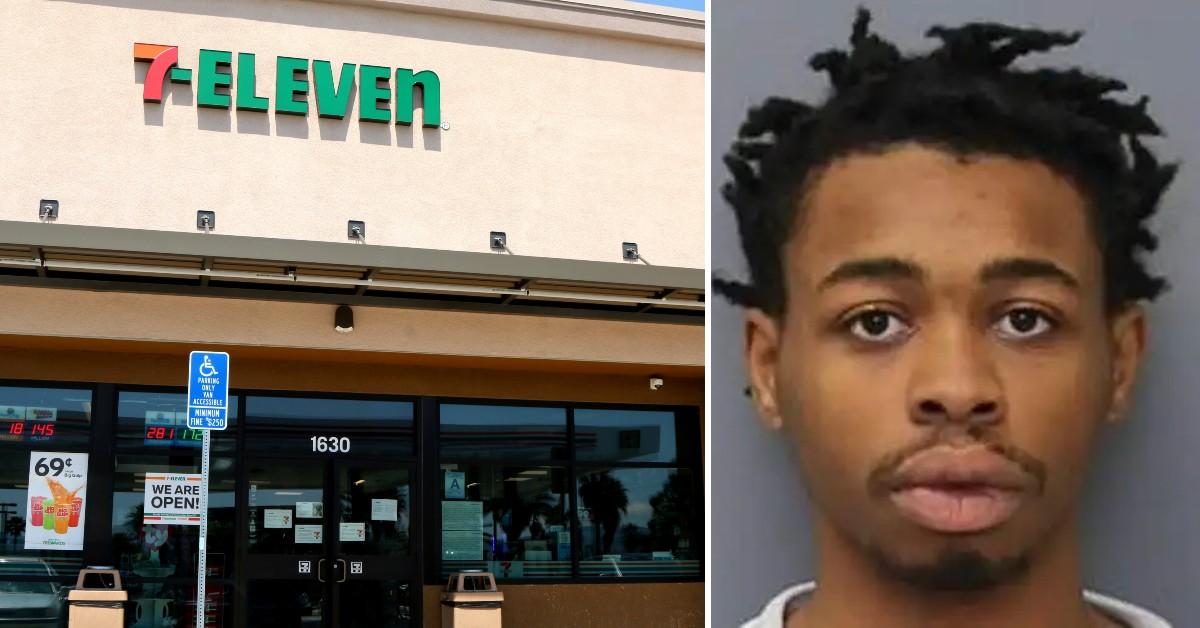 A Maryland man fatally shot a 7-Eleven store clerk for $250. Now, he will never walk free again.
This month, Charles County Circuit Court Judge H. James West sentenced Gregory Deshawn Collins, 23, to life in prison without the possibility of parole for the shooting death of Lynn Maher, 49. Collins was found guilty and convicted by a jury of first-degree felony murder, armed robbery, first-degree assault and other charges.
Article continues below advertisement
"Collins permanently erased a life from this earth. In my view, when you take someone's life as this defendant did, you should forfeit your right to live the rest of your life as a free man. So, the sentence was fair and reasonable," said Charles County State Attorney Tony Covington, according to FOX 5.
On Oct. 1, 2020, officers responded to a 7- Eleven convenience store along the 3300 block of Middletown Road in Waldorf, Maryland, after reports of a shooting. Upon arrival, they found Maher with a gunshot wound to the head. She was declared dead at the scene.
Article continues below advertisement
According to prosecutors, Maher, who was employed as a store clerk, was working on the night of the incident. Collins entered the store and pretended to buy a 7- Eleven brand of tea bottle before brandishing a handgun to rob the store.
As a result, Maher gave him $249.69, which was all the money in the register. In addition, the victim showed him the empty register before Collins fatally shot Maher in the head and fled the scene.
Later, investigators retrieved video footage that captured the incident and identified Collins wearing distinctive blue jeans and a blue set of shoes during the robbery. During the investigation, authorities used the picture of the jeans to track the defendant to his residence, where they found the jeans. Soon, Collins' DNA was matched to the robbery.
Article continues below advertisement
Eighteen days after the robbery, the defendant was arrested in Georgia and extradited to Maryland to face charges. Later, Collins admitted to the killing.
Family members described Maher as a second-degree black belt in Taekwondo who taught martial art to disadvantaged children. The victim was married to her high school sweetheart for ten years, and together they had four children between the ages of 17 and 25 years old, reported ABC 7 News.
Collins had been on probation at the time of the fatal incident. West sentenced the defendant to additional 20 years in prison for the other charges.
Become a Front Page Detective
Sign up to receive breaking
Front Page Detectives
news and exclusive investigations.
More Stories