Cop Ordered A 16-year-old To Pull Over. Instead, He Ran Over Her And Killed Her. Now, He Will Never Walk Free Again.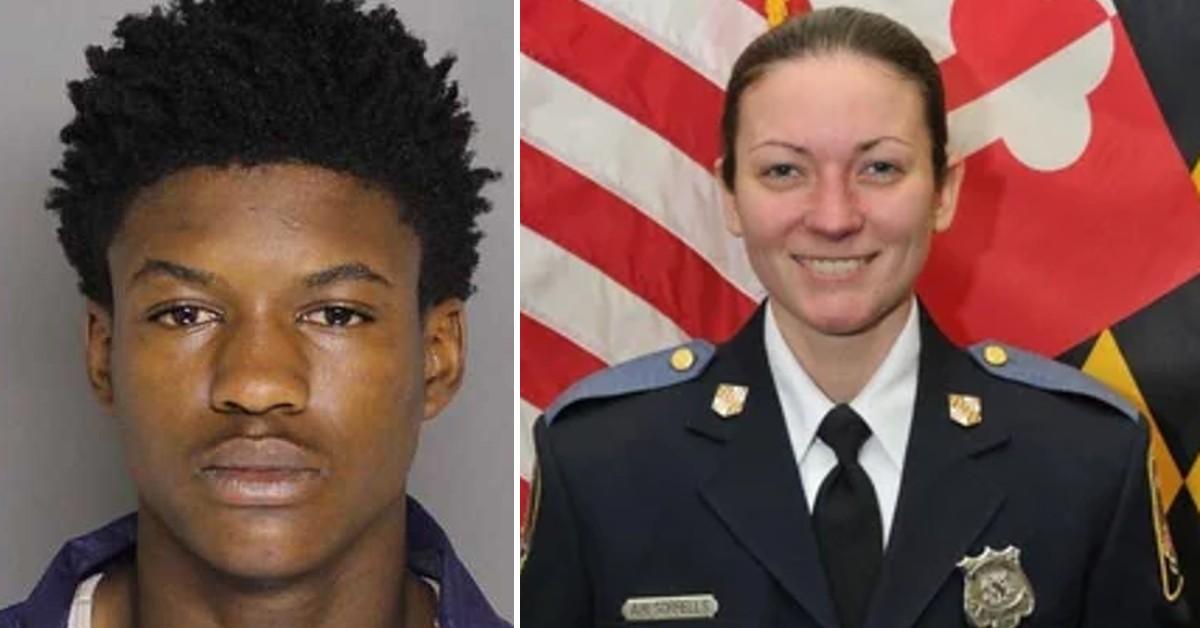 A Baltimore teenager ran over and killed a police officer after being ordered to pull over.
Now, he will remain behind bars for life after his appeal was denied.
Article continues below advertisement
The Maryland Court of Appeals upheld the 2019 conviction and life sentence without the possibility of parole that was handed to Dawnta Harris, now 20, for the death of Baltimore County Police Officer First Class Amy Caprio.
After an eight-day trial, Harris was convicted and found guilty by a jury of felony murder.
According to prosecutors, in May 2018, Caprio responded to a 911 call after a home in the Perry Hall neighborhood on Linwen Way had been burglarized. When she arrived, Capiro blocked Harris, then 16, who was driving a stolen Jeep Wrangler with her patrol car.
Article continues below advertisement
She ordered the defendant to get out of the vehicle. Though Harris partially obeyed after opening the driver-side door but changed his mind and ran over Caprio instead.
The entire incident was captured on Caprio's body camera. It showed she fired one shot at the windshield before she was struck. The victim was rushed to the hospital, where she died later.
Article continues below advertisement
Harris' defense lawyer for the appeal, Megan Coleman, argued the felony murder charge was not applicable. She told the court her client should have been charged with vehicular manslaughter. In addition, Coleman argued the lower court never considered her client's age, and the sentence was unconstitutional due to the 2012 ruling by the U.S. Supreme Court.
Coleman's argument was based on the research that children's brains haven't fully developed, which should be an essential component when sentencing juveniles.
Article continues below advertisement
"Specifically, the appeal provided a framework for the General Assembly to formulate precise sentencing factors as it relates to youth and the attendant circumstances before imposing a life sentence on a juvenile offender," said Coleman, according to Washington Post.
According to The Washington Post, prosecutors sought the felony murder charge due to the aggravating factor that the murder occurred during the commission of another felony. However, the state's highest court determined Harris' case had no merit since the felony murder charge did not preempt the state statute on vehicular manslaughter.
Article continues below advertisement
In addition, they ruled the U.S. Supreme Court's decision based on mandatory sentences of life for minors without parole which was deemed unconstitutional, had no merit in Harris' case.
"Justice prevailed again today in the case against the suspect charged in the heinous murder of Police Officer First Class Amy Caprio. I want to thank the Baltimore County State's Attorney's Office and all of the members of our department who worked tirelessly to bring justice for Amy. Please continue to keep her family, friends, and colleagues in your thoughts and prayers," said Baltimore County Police Chief Melissa Hyatt, according to Fox 45 News.
Become a Front Page Detective
Sign up to receive breaking
Front Page Detectives
news and exclusive investigations.
More Stories