Cop killer used a legal technicality to get a new trial. A jury convicted him again.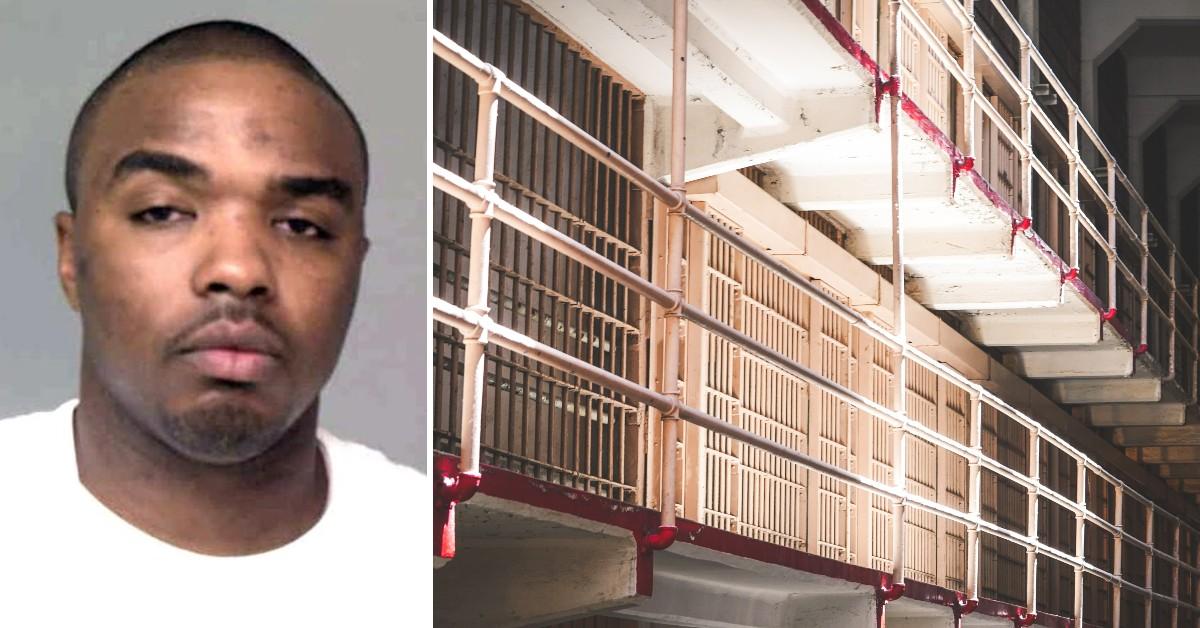 A Maryland man was convicted for robbing and killing a federal police officer. A legal technicality granted him a new trial — and a new jury came to the same verdict.
Now, he will never walk free.
Article continues below advertisement
In Maryland, an Anne Arundel County judge handed William McDonald, 41, — for the second time — a life in prison sentence without the possibility of parole for the shooting death of Benjamin Curtis.
McDonald was found guilty and convicted by a jury of first-degree felony murder, two counts of armed robbery and various firearm charges.
Article continues below advertisement
Though Curtis was tried and found guilty for the same murder in 2015, his conviction was later overturned by Maryland State's appeal court in 2018. The move by the state's second highest court stemmed from the mistake of prosecutors, who showed the jury a letter written by the defendant on how to murder the witness who was scheduled to testify against him.
McDonald's defense team argued that the letter influenced their client's guilty verdict since it had nothing to do with the officer's death and it was not dated. As a result, the appeals court ordered a new trial for the defendant.
Article continues below advertisement
"We cannot say that the letters — admitted to show McDonald asked Lincoln to brutally murder Carlos Wells so that he would be unable to testify against him in the underlying case — in no way influenced the verdict in this case," stated Judge Andrea Leahy in a written statement on behalf of the three-judge panel, according to Capital Gazette.
According to prosecutors, on Aug. 12, 2006, Curtis was sitting with a woman in his parked SUV behind a bar in Odenton, Maryland, when McDonald robbed them at gunpoint. At some point, an altercation ensued between the men after the defendant asked Curtis' passenger to undress.
Article continues below advertisement
The defendant shot Curtis in the head during the struggle while the woman escaped and ran for help. After police arrived, the victim was rushed to the hospital but later died of his injuries.
A month later, in an unrelated drive-by shootout investigation in New Jersey, authorities confiscated a .40 caliber handgun during a traffic stop fro. Upon a ballistic test, investigators discovered it matched the murder weapon used in Curtis' homicide in Maryland.
During interrogation, Wells led investigators to McDonald, who was subsequently arrested.
Article continues below advertisement
"Justice for the family and friends of Mr. Curtis was a long time coming. Initially, this was a cold case for many years and then once it was charged, had a number of challenges including a mistrial, and later being overturned on appeal due to a procedural error. The case was retried last year and a jury found the defendant guilty of all charges. This outcome reflects our dedication to getting justice for victims regardless of the passing of time and the difficulties that come with handling complicated cases," said State's Attorney Anne Colt Leitess, according to Anne Arundel County.
Leitress also praised the joint effort of all the law enforcement agencies across state lines that participated in the case's successful outcome.
McDonald was ordered to serve an additional 45 years to the life sentence for the other counts.
Become a Front Page Detective
Sign up to receive breaking
Front Page Detectives
news and exclusive investigations.
More Stories