19-YEAR-OLD MAN GOES MISSING IN MARYLAND, HE IS FOUND DEAD IN A CAR TWO DAYS LATER, POLICE CLAIM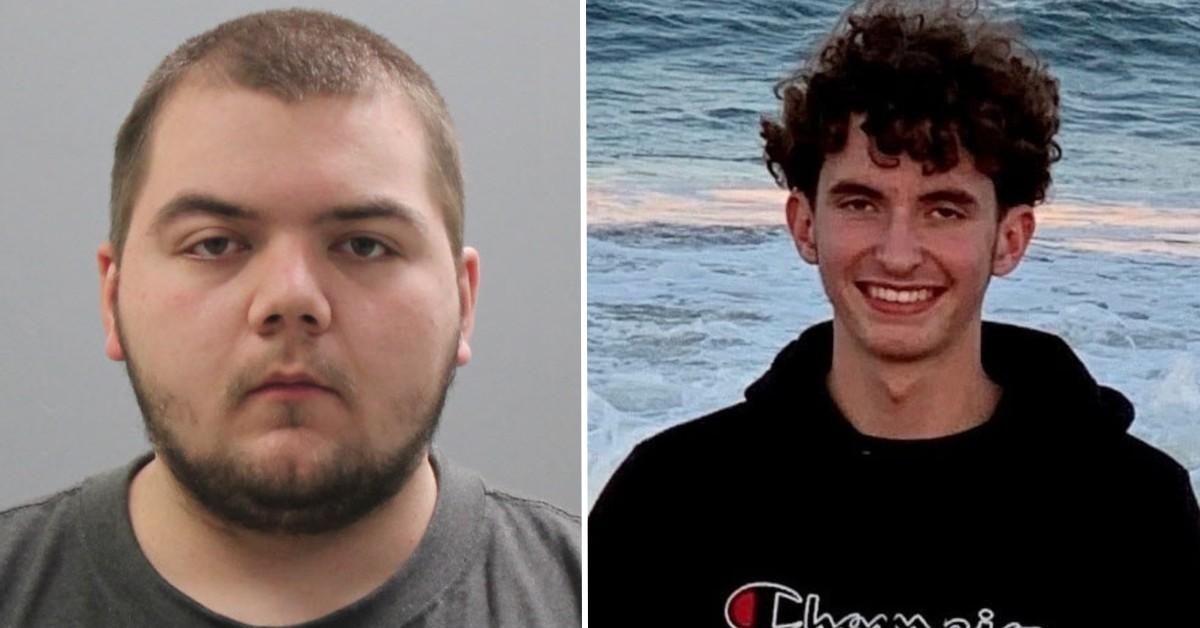 A 19-year-old Maryland man went missing on Friday, and two days later his body was found in a car with a gunshot wound to the head, according to the Frederick County Sheriff's Office.
Article continues below advertisement
After a two-day investigation, authorities said they determined it was 19-year-old Joshua David Eckenrode who killed Curtis Mason Smith.
Detectives initially held Eckenrode on charges of possession of explosive material and weapons, but the investigation led them to first-degree murder and use of a firearm in a voilent crime charges, police said.
Article continues below advertisement
Smith's family reported him missing on March 19, as reported by WUSA9. Court documents state Smith's mother said he left to go get a COVID-19 test around 11:40 a.m. and then was heading to Upper Marlboro, Maryland, with friends to buy parts for a car.
Smith did not check in with his family all day, which had them concerned and the family filed a missing person report later that evening, according to WUSA9.
Article continues below advertisement
Curtis' sister told detectives she talked with one of his close friends on social media, who said Curtis was actually heading to West Virginia to meet with someone called "Redneck Josh" to buy or sell firearm parts, WUSA9 reported.
The friend stated he talked with Smith around 10:30 a.m. on Friday and told him of his plans to go meet "Redneck Josh" and that Curtis would call him when he was done, according to court documents.
Article continues below advertisement
Curtis and his friend were supposed to meet up later to smoke marijuana together, but he never received word from Curtis, charging documents stated.
WUSA9 reported Smith was known to buy separate gun parts and build firearms. His girlfriend also told detectives that Smith was involved in selling marijuana and was possibly involved in a "dung trafficking ring," per WUSA9.
Smith's car was found on March 20 at the end of a long driveway near an abandoned barn in Frederick, Maryland, according to detectives.
Neighbors living next to the abandoned farm found the vehicle and when they walked up to the car, they saw a bloody hand through the windows, WUSA9 reported.
Article continues below advertisement
Investigators from the Frederick Police Department and Frederick County Sheriff's Office went to the scene and opened the car door, which is when they found Curtis' body, according to police.
Article continues below advertisement
Smith's body was found face down behind the passenger seat with a gunshot wound in his head and his feet were wrapped in a bicycle tire behind the driver's seat, per police.
Detectives said in the charging documents, "Based on the blood evidence located on seems, it appears that the murder took place at the rear of the vehicle with the trunk in the opened position."
Article continues below advertisement
There was no gun found at the scene, however officers noted the shirt Smith was wearing was not the same shirt he was seen wearing when he left his house on Friday, according to footage from a doorbell camera.
During the investigation, police found trash bags filled with cleaning wipes, blood-soaked towels and clothing, including the sweatshirt Smith was wearing in surveillance footage, during a search of Eckenrode's residence, WUSA9 reported.
Based on that evidence, as well as cell phone records and interviews with friends of Eckenrode and Smith, police charged Eckenrode with Smith's murder, per charging documents.
Become a Front Page Detective
Sign up to receive breaking
Front Page Detectives
news and exclusive investigations.
More Stories