White supremacist gang leader ordered the death of a fellow prison inmate. A judge handed down his sentence.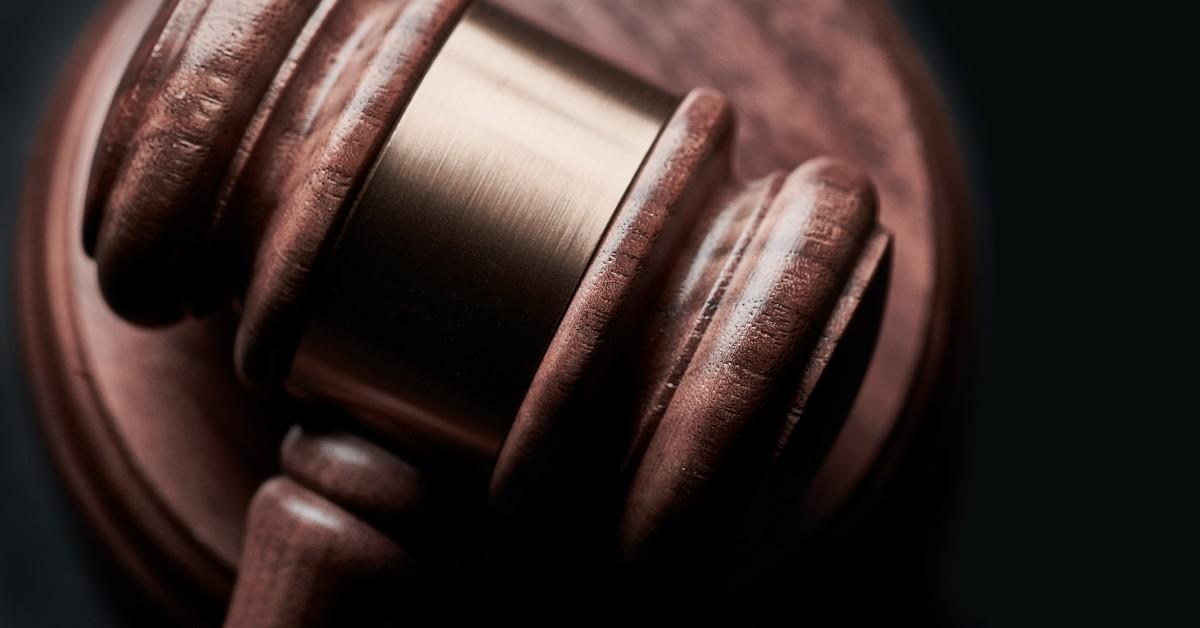 While incarcerated in prison, a Maryland Aryan Brotherhood gang leader ordered the death of a fellow prisoner.
Now, he will remain behind bars for the rest of his life.
Article continues below advertisement
Recently, Anne Arundel County Judge Stacy W. McCormack handed Joseph Leissler, 52, a life term without the possibility of parole for the stabbing death of fellow inmate John O'Sullivan, 43. Leissler was found guilty and convicted by a jury of first-degree murder, conspiracy to commit first-degree murder, supervising a criminal gang, participation in a criminal gang resulting in death and participation in a criminal gang.
On Aug. 14, 2016, O'Sullivan, a ranking member of a rival gang, Dead Man Incorporated, returned from a recreation break with other inmates from Building F of the Jessup Correctional Institute. Upon entry into his cell to get his belongings and head to the shower, he was immediately accosted and attacked by three inmates identified as Vincent Bunner, Calvin Lockner, and Brian Hare.
Article continues below advertisement
The trio repeatedly stabbed the victim with homemade metal knives while attempting to run towards the tier's control booth for help. Prison officers entered the tire and secured the scene using pepper spray on the perpetrators to disarm them. O'Sullivan died on the scene due to heavy blood loss from his wounds. The victim had been stabbed 54 times.
Prosecutors submitted the video footage that captured the brutal attack on the tier's surveillance camera as evidence in the weeklong trial.In addition, the former members of the Aryan Brotherhood testified Leissler ordered the hit on O'Sullivan in retaliation for an assault on an Aryan Brotherhood member in an unrelated dispute in another prison.
Furthermore, the state witnesses also told the court only the defendant had the authority to carry out such an order based on the gang's rules regarding ordering a hit on a ranking member of a rival gang.
Article continues below advertisement
During the trial, Leissler told the court he was not responsible for O'Sullivan's murder. In addition, he attempted to humanize his persona and discredit the prosecution's portrayal of his reign of terror in prison based on bigotry and racism. To support his claim and with a Nazi swastika tattooed on his chest, he told the jury he has a Jewish fiancé and black family members.
"I'm not a racist. I have best friends that are Black, in prison and on the street. I don't agree with interracial [relationships]. I don't. That doesn't make me racist," said Leissler on the stand during cross-examination, according to Capital Gazette.
Article continues below advertisement
Last year, Bunner and Lockner were sentenced for their role in the hit against O'Sullivan to 30 years each in prison. Hare pleaded guilty and testified against his co-defendants in exchange for a life sentence with 20 years suspended. The trio's sentences were ordered to be served consecutively to their original sentences.
"While the defendant did not wield a knife to kill the victim, he used his authority over fellow gang members to order them to carry out this attack on his behalf and to further the gang's reputation. The defendant has been leading a violent life inside the jail and this sentence sends a clear message that justice doesn't stop at the prison door and that any violent acts committed within prison will have real world consequences. It's my hope that the verdict provides the loved ones of Mr. O'Sullivan with a sense of solace, now that the fourth person involved in his death was held accountable and sentenced," said State's Attorney Anne Colt Leitess, according to Anne Arundel County News.
McCormack sentenced Leissler to an additional life sentence and 40 years in prison to be served concurrently. He was already serving a life sentence for killing a disabled man in Kensington, Maryland.
Become a Front Page Detective
Sign up to receive breaking
Front Page Detectives
news and exclusive investigations.
More Stories