MISSING PERSON OR WAS IT MURDER? BODY PARTS HAVEN'T SWAYED POLICE IN MARYLAND WOMAN'S CASE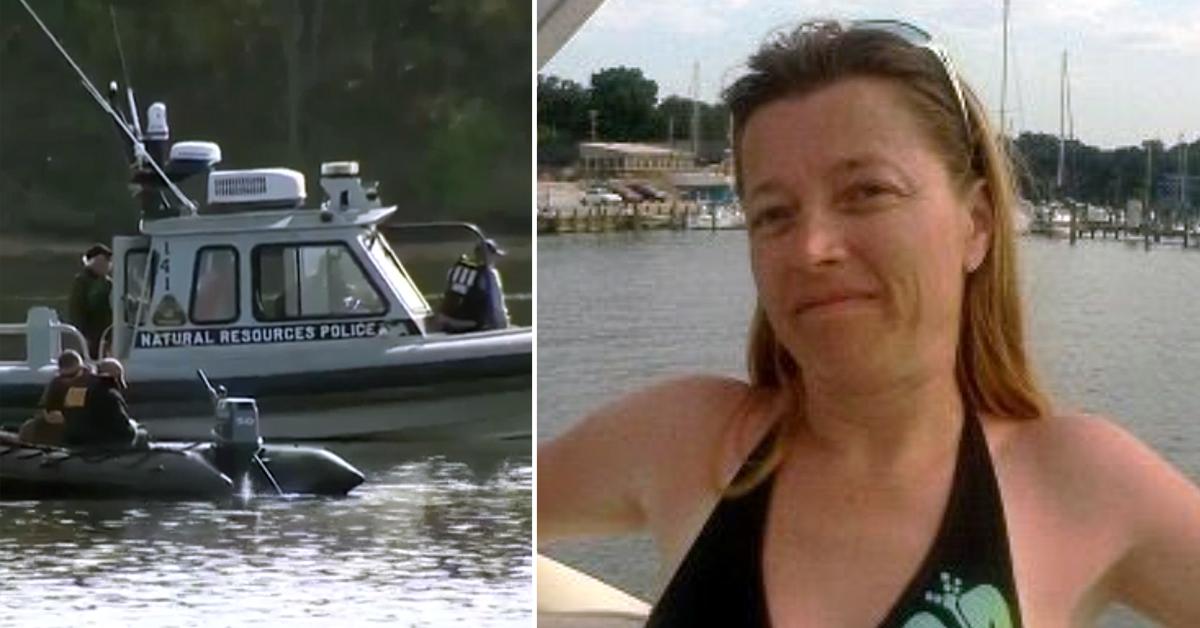 It's been more than two years since Melanie Meleney disappeared from her Glen Burnie neighborhood in Maryland. While it's still being investigated a missing person case, her friends believe it was murder.
It's hard to know for sure until she is found.
Article continues below advertisement
The 45-year-old mother and grandmother lived at the Chesapeake Glen Apartments with her boyfriend. Anne Arundel County Sheriff's deputies responded to a missing person call at her home on Oct. 13, 2018 — a day after she was last seen.
According to police reports, ten days after Meleney went missing, a resident walking a dog along the shoreline of Furnace Avenue in Glen Burnie found a detached human leg along Marley Creek, behind the Church of the Good Shepherd.
DNA test confirmed the leg belonged to Meleney.
Article continues below advertisement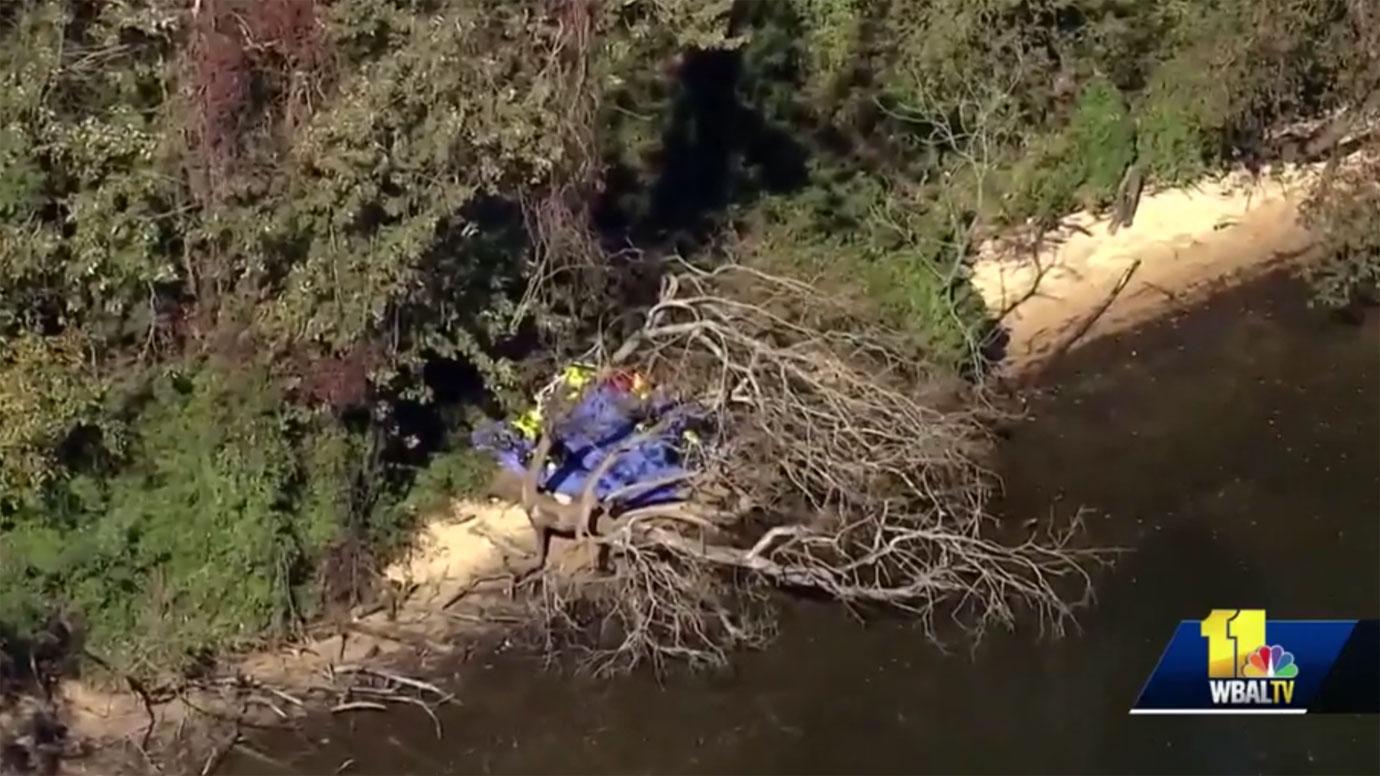 The medical examiner could not determine the cause of death. Authorities still classifying Melanie's disappearance as a missing person case instead of a homicide.
Though investigators questioned her boyfriend, who is believed to be the last person to have seen Melanie alive, they still don't have any suspect or persons of interest on the case.
Article continues below advertisement
The developments only led to more frustrations with Meleney's family and friends who are still seeking answers. A Facebook Page was set up by friends with the hope of creating more visibility on the case.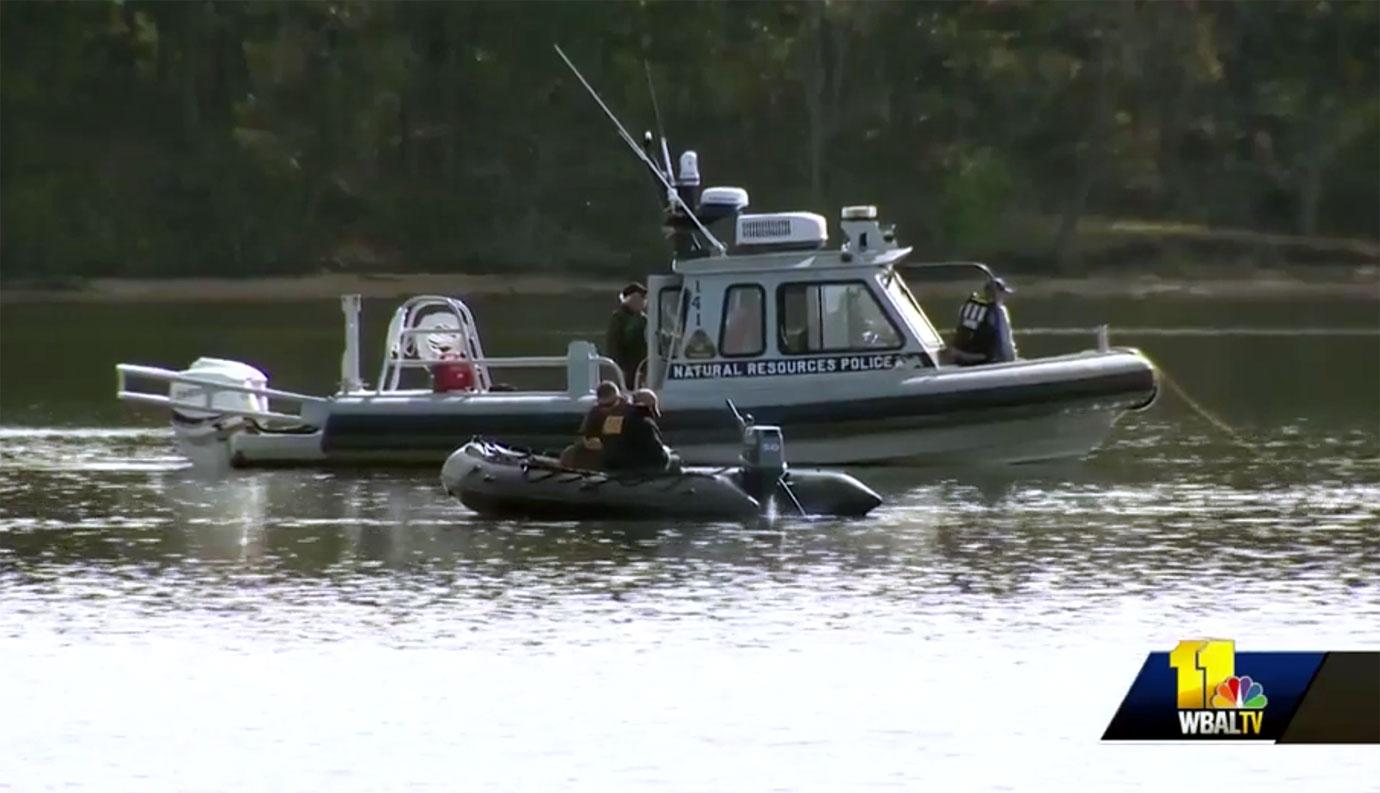 Article continues below advertisement
They believe she was murdered and can't understand why the case is still classified as missing persons.
Of course, there are precedents where prosecutors used technology such as cell phone towers to trace the victim's last location and neighborhood CCTV cameras to build a murder case even though the victim's body was not found.
There was a similar case of Rochelle Battle, who disappeared from her neighborhood of Baltimore in 2009. Robin Coffin, who prosecuted the case, stated to Patch Publication that, "We'll never know exactly how, when or where Rochelle died, but we spent 13 months proving there is no proof she is alive and Jason Gross was the last person to be with her,"
Article continues below advertisement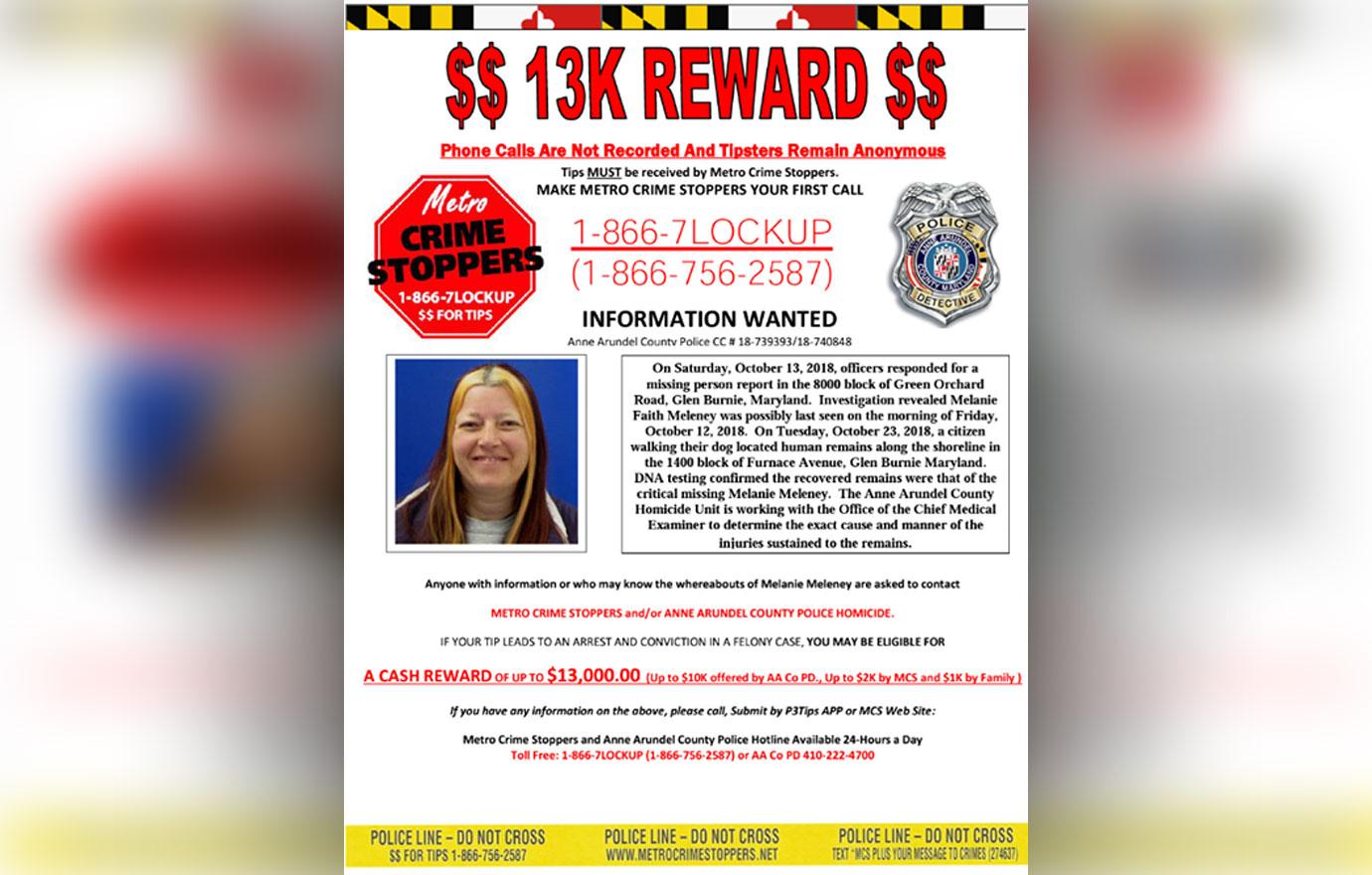 But, every case is different, and Meleney is still being treated as a missing person case.
A $13,000 cash reward is being offered to anyone who has any credible information that would blow this case wide open and help authorities arrest and convict whoever is responsible for her disappearance and possible murder.
Please call Crime Stoppers at 1-866 7LOCKUP (1-866-756-2587) or police at (410) 222-4700.
Become a Front Page Detective
Sign up to receive breaking
Front Page Detectives
news and exclusive investigations.
More Stories