Hells Angels Leader Ordered 'Pizza Oven' Incinerations at Funeral Home for Murdered Gang Members, Feds Claim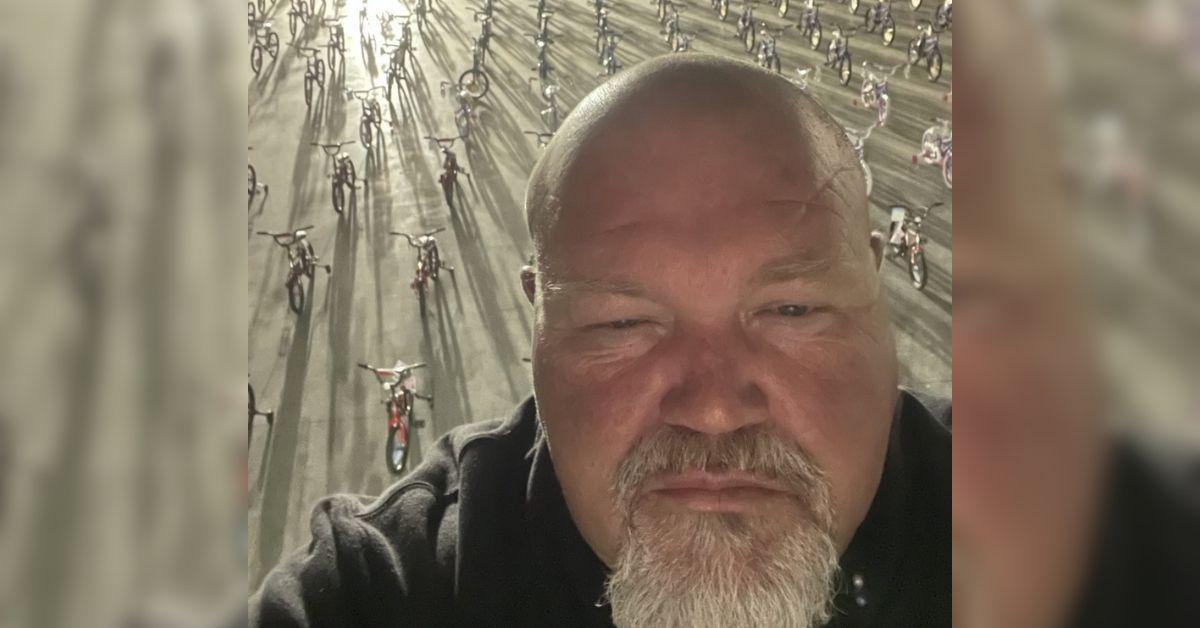 A former leader of a Hells Angels biker club chapter is accused of disposing of four members by having them cremated in a California funeral home incinerator he referred to as the "pizza oven."
Knewz.com reported that Merl Hefferman of Fresno is named in a sentencing memorandum filed in federal court in San Francisco on Thursday, October 12.
Article continues below advertisement
Hefferman, 54, once headed the Hells Angels chapter in Fresno.
Hefferman pleaded guilty in December 2022 to obstruction of justice by arranging the cremation of gang member Joel Silva. Silva was shot in the back of the head at club headquarters in 2014.
Hefferman was set to be sentenced for obstruction, but federal prosecutors have newly alleged a funeral director told federal investigators that a total of four men were illegally cremated, according to the Mercury News.
Defense attorneys deny the details in the memo, which allegedly connect him to three other people. Hefferman vehemently denies he had anything to do with the crime laid out in the new allegations.
The FBI watched Hefferman closely for years. Court records indicate he called the incinerator at a Fresno funeral home a "pizza oven" in a coded reference, based on reports from informants, the Mercury News reports.
According to KSEE-TV, Hefferman called the funeral home owner three times between 2014-2016.
KSBW-TV indicates the first call was about Silva. Fellow club members indicated Silva was "creating problems" in Sonoma County, so "he had to be killed."
Federal prosecutors claim Hefferman used a connection to the Fresno funeral home to dispose of Silva's body, the Los Angeles Times reports.
Fresno funeral home manager Levi Phipps testified against Hefferman, claiming he talked about a "fascination with the crematory" and a wish to have "something disappear."
Article continues below advertisement
Silva's body never has been found. Prosecutors say he died as he arranged a 15th birthday party for his daughter.
"Call details records and witness testimony demonstrate that Hefferman started planning for the cremation before Silva had been murdered," the sentencing memo claims, KSBW reports.
In the following years, Robbie Huff and Art Carasis vanished, along with an unidentified fourth man, all suspected of being incinerated at the Fresno crematory, KSBW reports.
Defense lawyer James Bustamante says Hefferman is himself a victim after reportedly surviving an attempted shooting by his stepfather at age 8. Hefferman lost his 27-year-old son in July.
Hefferman calls himself "Bicycle King" on social media. That's apparently because the Fresno Hells Angels chapter holds an annual "bike run" donating them to children.
Never miss a story — sign up for the Front Page Detectives newsletter. Be on the scene the moment news breaks.
Hefferman promoted a website offering items to keep him free. But it was not working when Knewz checked it.
On Oct. 19, Hefferman received a sentencing of four years in a federal prison for obstructing justice in the Silva case, The Mercury News reported. Prosecutors had wanted him imprisoned for seven years, while the defense is seeking 30 months.
Hells Angels has its international headquarters in Oakland, according to Wikipedia. It marked its 75th anniversary in March.
The world website for the club shows it has 475 chartered clubs in 62 countries, including chapters in 28 U.S. states.
Become a Front Page Detective
Sign up to receive breaking
Front Page Detectives
news and exclusive investigations.
More Stories