The brutal and slaying of a rock star on the rise: The killing of Mia Zapata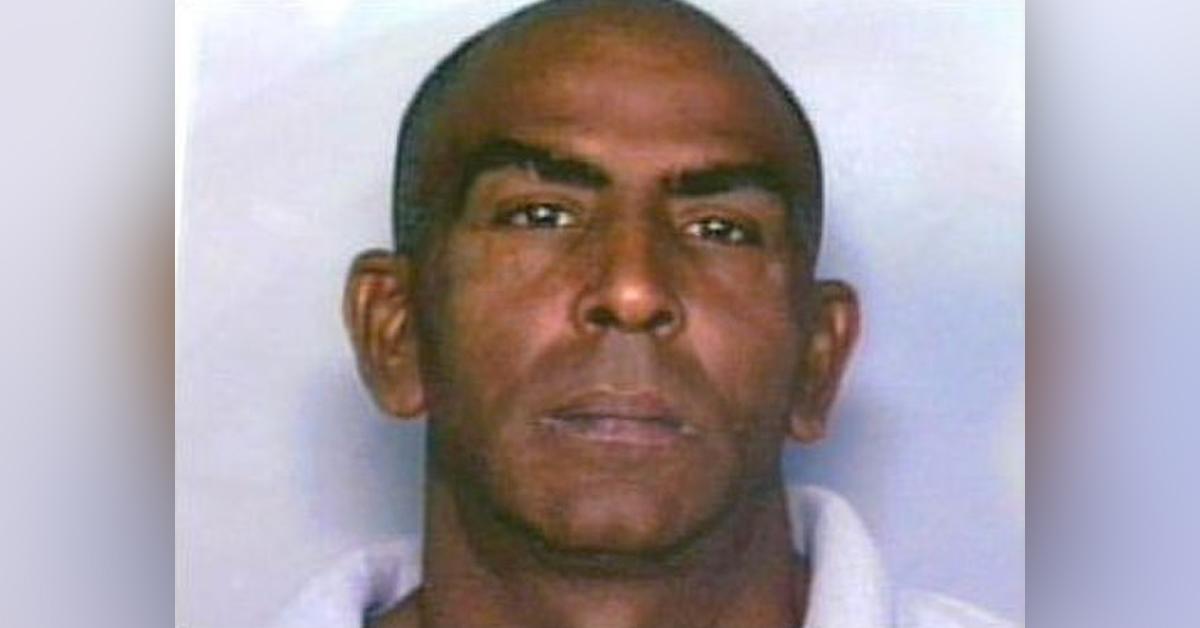 She was described as a charismatic female musician, the lead vocalist of The Gits, a Seattle-based band that was riding the wave of the grunge scene in the early 1990s. The Gigs hadn't yet hit it big like Nirvana and Pearl Jam, but they'd made a second album and already toured when their lead singer was murdered.
Article continues below advertisement
Most agreed they were on their way to fame, and the band had just returned from a west coast tour when tragedy struck out of nowhere on the streets of downtown Seattle.
Mia Zapata was walking home in the Capitol Hill neighborhood in the early morning hours of July 7, 1993. Evidence showed she was listening to music on a Walkman and probably never heard anyone coming. Her attacker beat her, raped her and strangled her in the backseat of his car.
Article continues below advertisement
Eleven years later, DNA evidence found her killer. Zapata's rapist and murderer finally faced justice, but without the DNA evidence, Jesus Mezquia might never been apprehended. Random killings by strangers are notoriously hard cases to solve.
The murder tore everyone who knew Zapata apart. She was popular with other musicians, loved by her fans and known throughout the larger grunge music scene. She'd lived in Seattle for only four years but had dozens of friends.
She was only 27 years old when she died, and the city has never forgotten.
Article continues below advertisement
THE FLEDGLING MUSICIAN
Mia Zapata was born on Aug. 25, 1965, in Chicago but raised in Louisville, Kentucky. She got a strong start in life, the child of an upper-middle-class family who encouraged her to follow her passion for music and saved money to pay for her college education. Both her parents were media executives, but they divorced before she was out of school.
Her dad moved to the Seattle area and remarried, and although Zapata grew up with her mom, she stayed in frequent touch with her father.
She was a talented musician who could play piano and guitar by the time she was 10 years old and loved blue and jazz musicians, along with the music that was changing the lives of teens in the 1980s — punk rock.
Article continues below advertisement
Zapata was a freshman in high school in 1980, just as the punk scene was hitting American shores in a crashing wave -- the alternative rock to mainstream bands of the time like Madonna and Duran Duran. She listened to all the alt bands of the day, including The Sex Pistols, The Ramones, and The Psychedelic Furs. Her dream was to become a musician and she enrolled in a college in 1984 where she could pursue music full-time while getting an education.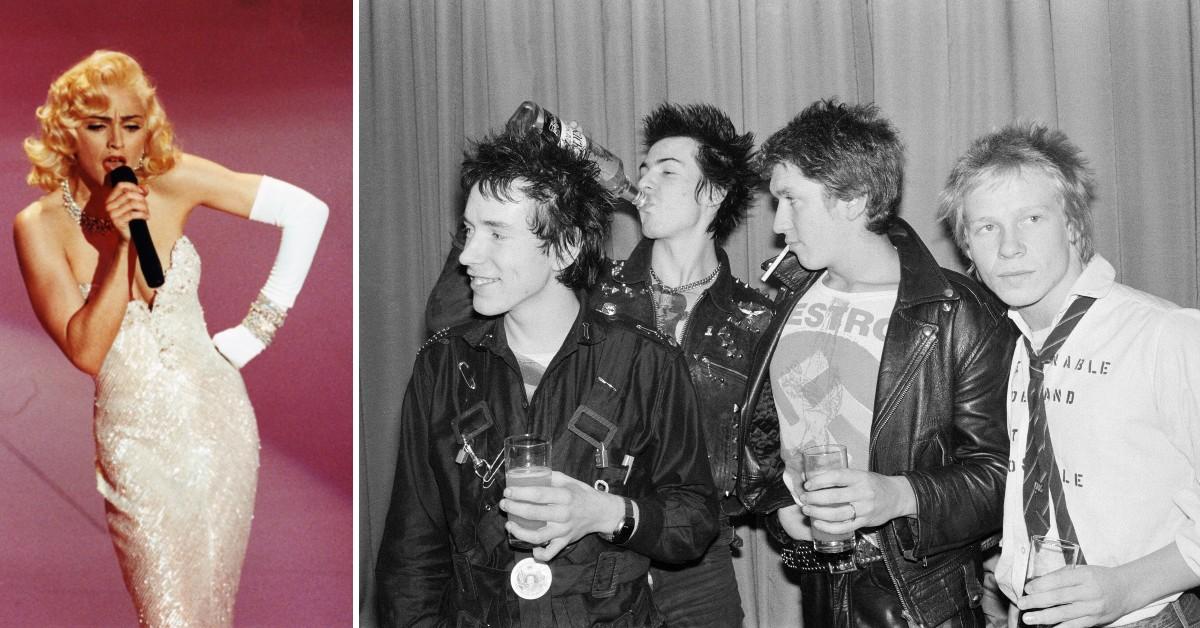 Article continues below advertisement
At Antioch College in southwestern Ohio, she found the right mix of eclectic students and followed the college's requirements to combine coursework with real-world, practical experience. Antioch is a liberal arts college that puts emphasis on learning by doing.
Zapata pursued a general liberal arts degree and during her time at Antioch, she made friends with three fellow students to form her first band, The Gits, in 1986.
SEATTLE AND THE SOUL OF GRUNGE
In 1989 The Gits moved from Ohio to Seattle, ready to become part of the fast-growing music scene. The band moved in together, dubbing their new home in the heart of downtown as "The Rathouse." They didn't fit in immediately but quickly bonded with other musicians who were there to play, listen and soak up the unique musical vibe drawing young people west.
Their living space was where they made their home, but more importantly, it was a sacred space to practice, record and invited like-minded musicians to jam.
Article continues below advertisement
The Gits released singles over the next year via independent record labels. They developed a devoted audience at live shows. The band played in a genre between punk rock and metal that would soon be labeled nationally as grunge. The term is an umbrella that includes heavy-metal 80s rock and post-punk alternative music. It was aggressive, moody, sometimes angry music that grew into a national obsession when Nirvana, Pearl Jam, Alice in Chains and Soundgarden made it big.
Devotees dressed down, often in plain T-shirts, flannel and faded or ripped jeans, combining the gritty look of punk with the working-class metal look. Lyrics tended toward the morbid, focusing on existential and social angst, neglect, and rebellious freedom from mainstream thinking.
Article continues below advertisement
This was the music of Generation X, also known as the lost generation — sandwiched between much bigger and louder Boomers and Millennials.
THE RISE
Zapata was a talented and outspoken musician, described as the sort of person who could connect with almost anyone. She commanded respect, acting as a leader not only in her band but among her musical peers. She was also an anomaly. She was a hard-rocking female front in a business where most bands were all male and most women stayed behind the scenes.
The Gits built a following within their first year, sometimes playing with friends from the band 7 Year Bitch. Their first album, "Frenching the Bully," was recorded in 1992.
Article continues below advertisement
The River City Reader wasn't the only publication that noticed Zapata was the biggest talent in The Gits. The pub called "Frenching the Bully," "a stunning document of the talent ... [of] singer Mia Zapata ... [who] sings with such conviction, ferocity, and expressiveness that the lyrics become irrelevant. They described Zapata as a "fiery force" who "elbowed her bandmates off the record."
The album produced three hits: "Second Skin," "Another Shot of Whiskey" and "Here's to Your F***"
In 1992, The Gits began putting together a second album, to be named "Enter: The Conquering Chicken." While they recorded, the band was planning local shows, a U.S. tour, and a European tour. Labels were beginning to take notice. According to Zapata's father, Richard, she was in the best place in her life. He told Unsolved Mysteries, "I don't think I can ever remember my daughter looking so satisfied, so content, so at ease with herself."
Article continues below advertisement
But the rise through the grunge scene was stolen on a midsummer night when Zapata was walking home and ran into a predator on a lonely Seattle street.
A MIDSUMMER NIGHTMARE
Zapata was wearing cutoff jeans and a black hoodie with The Gits printed on it as she went out for the evening on July 6. She made her way downtown to arrive at the Comet Tavern around 10 p.m. and passed the evening drinking with friends. Around 1 a.m., she told at least one person she planned to look for her ex-boyfriend, Robert Jenkins.
She was angry, looking to confront him. She was also inebriated.
Article continues below advertisement
She never found him that night. It turned out Jenkins was with another woman. The time period after Zapata left The Comet was eventually accounted for, she'd walked across the street from the bar to a friend's apartment, where she stayed till l about 2 a.m.
Article continues below advertisement
Still hoping to find Jenkins, she was later described by friends as intoxicated and angry, but as she walked out the door of her friend's apartment, she told her she was going home and taking a cab to get there.
At 3:20 a.m., her lifeless body was discovered in the middle of a dead-end street.
When police and medics reached her, she was lying face up in the road between South Yesler and South Washington Streets. She hadn't been lying there long, so EMT personnel tried to resuscitate her. But Zapata was gone, the victim of violence.
Article continues below advertisement
The coroner concluded she would have died of internal injuries had the strangulation, with the drawstring of her hoodie, not killed her first.
There were few clues as to her killer's identity because there were no eyewitnesses to the crime. Investigators determined she was not murdered where she was found, collected evidence as they did in all sexual assault cases, gaining a small sample of saliva. They kept the sample because of abrasions to her nipples and theorized her rapist might have bitten her. No semen was found, although she had both vaginal and anal injuries.
Detectives interviewed everyone they could locate in the grunge scene, along with Zapata's family, but the leads quickly dried up. Jenkins was crossed off their list early, and they could find no one with a motive to wish Zapata dead.
The small saliva sample went into deep freeze, and time moved on.
Article continues below advertisement
THE PRIVATE INVESTIGATOR
The Seattle music community was in shock, but they closed ranks and began raising money. The Gits held charity events and bands like Sonic Youth, Hootie and the Blowfish and Joan Jett and the Blackhearts performed shows with the aim of helping solve the cold case.
In August, Zapata's friends hired a private investigator. They settled on Leigh Hearon, who started her business in 1992 but had three years' prior experience working for an experienced P.I. The funds to pay her only lasted till 1995, but Hearon kept pursuing leads on her own time. She'd spoken with hundreds of people by then.
Article continues below advertisement
She eliminated a lot of persons of interest and handed all she found to the police. But they weren't interested.
"They really did hate me," Hearon told Inc. Magazine.
In 2001, the Seattle Police Department re-opened Zapata's case file. The detective working reviewed the evidence and decided the time was right to use the tiny saliva sample in an attempt to generate a DNA profile.
Article continues below advertisement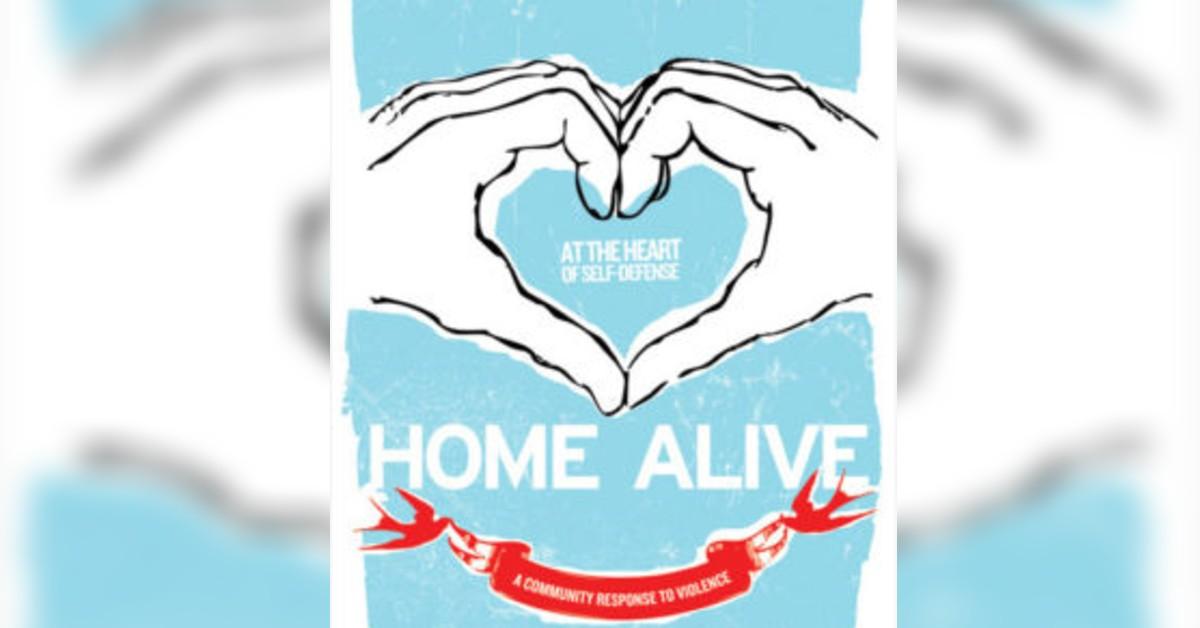 The Washington State Patrol Crime Lab had a technician run DNA analysis, which revealed two profiles — Zapata's and an unknown male.
Article continues below advertisement
In June 2002, the DNA profile of Zapata's killer was entered into the FBI database. The profile didn't match anyone, but the saliva sample had at least been turned into a profile and was now forever preserved in the database.
The case remained cold but Seattle police had taken a big step forward in finding the DNA of their most viable suspect.
THE SUNSHINE STATE
Across the country, an immigrant from Cuba was scratching out a living on a fishing boat in the Florida Keys. His name was Jesus Mezquia, but he hadn't always lived in Florida. Between 1992 and 1994, Mezquia made his home in Seattle.
Article continues below advertisement
In 2002, Mezquia was on parole for possession of burglary tools. As a condition of all felony convictions in the state of Florida, he was required to submit to having cheek swabs taken so Florida could collect and store his DNA for their files. He fulfilled his obligation in December 2002, and shortly thereafter, the FBI notified Seattle detectives they had a match.
The odds were 1 in 1.5 trillion that this DNA profile could be anyone else, according to court records. Mezquia was arrested and faced extradition for a trial in Washington.
Circumstantial evidence also pointed to Mezquia. He lived about a mile from Zapata at the time of the crime and although he lived with a woman, she was out of town on July 6 and 7, 1983. Additionally, this man had been accused of abuse by nearly all his former girlfriends. He had a history of violence and hatred of women.
Article continues below advertisement
On Jan. 10, 2003, Seattle police detectives working the case flew to Miami and arrested Mezquia. Under interrogation, he denied knowing Zapata or ever having met her. To confirm the DNA match, Seattle detectives also obtained a blood sample from the convict.
No one who knew Zapata had ever met Mezquia. The man continued to claim he was not guilty.
SAD CLOSURE AND A LEGACY
Mezquia was convicted, despite his denials. The DNA evidence was strong, and nothing in the circumstantial evidence could exclude him. He had no alibi for the night of the murder, and a past full of assaults. Others described Mezquia as predatory. At 6-feet-4-inches tall he would've had little trouble subduing a woman.
Article continues below advertisement
Mezquia and his attorneys attempted to blame the murder of Zapata's ex-boyfriend or another man who'd made vaguely threatening statements against her, a cab driver named McFarlane, according to court records.
He appealed his first-degree murder conviction and lost. His sentence was overturned, however, but it was later re-affirmed: he received 36 years behind bars.
On Jan. 21, 2021, Mezquia died in prison at 66 years old.
Article continues below advertisement
Zapata's friends and family have publicly stated they wish her to be remembered for her life, not her death. She was universally loved and admired, a great talent but even better known as an empathetic person who reached out to others and led a creative life.
In contrast, her killer destroyed lives.
Following the loss of their friend and bandmate, the Seattle community in the 90s began an organization called "Home Alive." Several bands, including Nirvana, helped raised funds to get the anti-violence project off the ground. The goal was to educate women about staying safe on the streets through learning the fundamentals of awareness and self-defense.
Article continues below advertisement
The band 7 Year Bitch released a tribute album to Zapata called "Viva Zapata!" In 1994.
Article continues below advertisement
The Seattle community has never forgotten the profound impact of the tragic death of promising musician on their lives. The music scene continued, but the city felt a loss of innocence. It seemed that Zapata's death was a turning point when grunge turned darker. Less than a year after her murder, Kurt Cobain was dead at 27 years old.
Home Alive is still going strong. The non-profit offers affordable self-defense classes. In Zapata's spirit, their website notes materials and information is completely free of charge and free of copyright. Anyone can use it to make themselves safer.
Become a Front Page Detective
Sign up to receive breaking
Front Page Detectives
news and exclusive investigations.
More Stories