A woman was waiting at a bus stop near the Miami Airport. Then a stranger came up and started to beat her.
A man approached a woman sitting on a bench in a bus shelter and attacked her on the morning of Jan. 2. The victim, 26, was the only person at the bus stop and was sitting facing the street.
Article continues below advertisement
Behind her, the man had one foot on the bus stop bench and bent to remove a shoelace from one of his shoes. After looking around to make sure they were alone, he stepped behind the woman, based on video footage from Only in Dade.
Aaron K. Quinones, 27, was identified by police as the suspect and was charged with attempted felony murder. The scene was caught on video. After Quinones allegedly approached the woman, he pulled the shoelace around her neck, began strangling her and within seconds, climbed on top of her.
She struggled but was instantly overpowered.
Article continues below advertisement
The footage appeared to show Quinones pushing the woman onto the bench and continued strangling her. The video shows no traffic passing by, but the sounds of cars can be heard in the distance. As Quinones faces his victim, he beat her about the head. She fell to the ground but broke free from the shoelace and fought back with her legs and feet.
Quinones threw rapid-fire punches while the woman — who moments before had been peacefully waiting for a bus — fought for her life.
Article continues below advertisement
A Good Samaritan ultimately saved the woman's but was not at the scene when police arrived. The man, wearing dark shorts and a bright blue shirt, approached Quinones, who was now separated from the victim in the footage. The Samaritan held his hands up, as if to say, "Calm down."
At first, Quinones seemed to back away but refocused on the victim and began punching her again. She was still lying on the ground protecting her face from the beating, as seen in the video.
The Samaritan, seeing the attacker wasn't going to stop, grabbed him from behind and pulled him off the woman.
The victim called police and was treated by Miami-Dade Fire and Rescue, according to FOX News.
Article continues below advertisement
The attack occurred at a bus stop about a mile east of Miami International Airport. Both Quinones and the victim had belongings indicating travel—he was carrying a travel pillow and backpack while she had a suitcase nearby, according to Miami New Times.
Police located Quinones, who was still in the area and on foot and booked him at the Turner Guilford Knight Correctional Center on felony charges. His bond was set at $250,000.
Article continues below advertisement
Investigators are still trying to find the bystander who helped save the victim from a much worse outcome.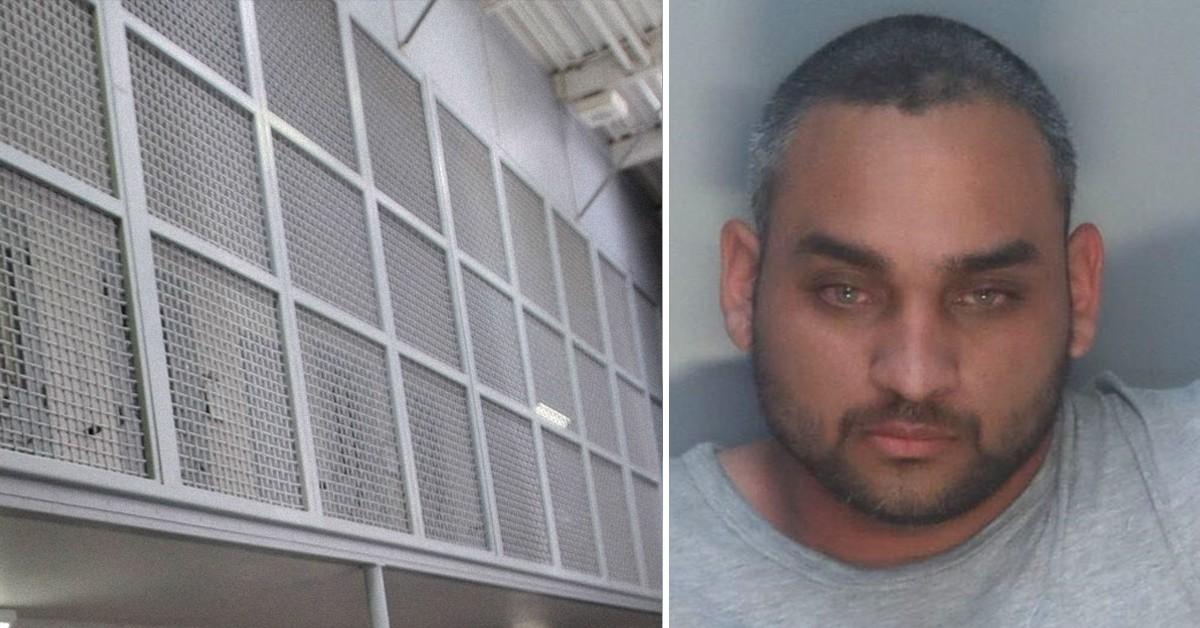 Become a Front Page Detective
Sign up to receive breaking
Front Page Detectives
news and exclusive investigations.
More Stories