Two men accused of killing toddler on highway — 'Adults decided that they were judge, jury, and executioner': Prosecutor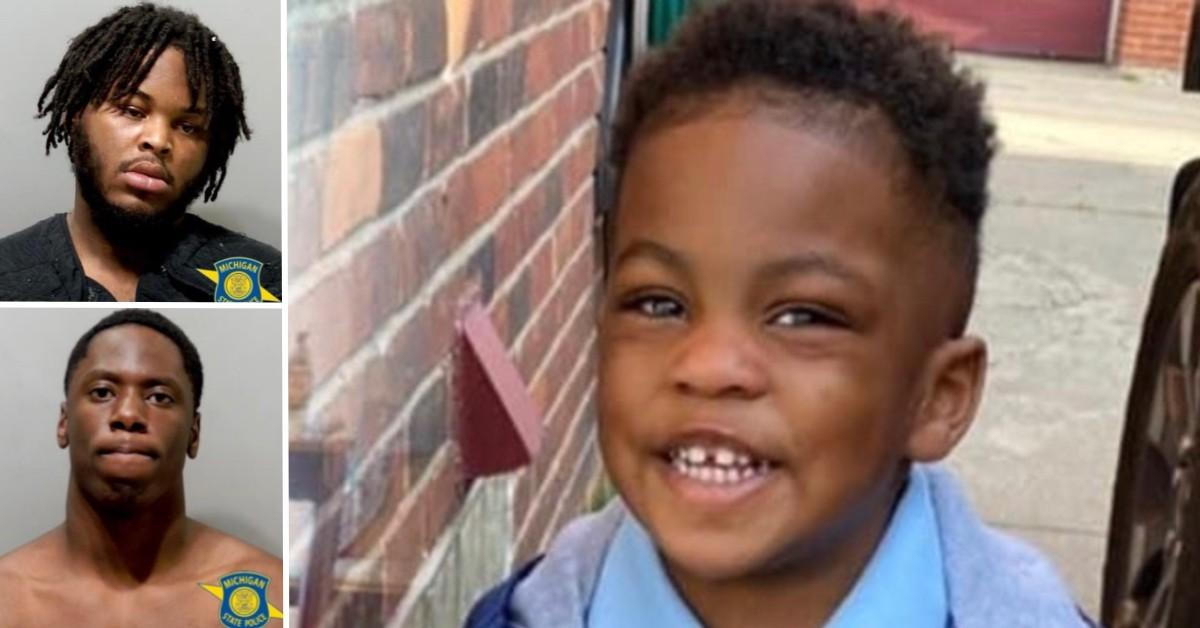 Two adults in Michigan are in custody for allegedly gunning down two young children — one fatally — in a tragic case of mistaken identity.
Darius Evonte Lanier, 19, and Eugene Meredith Hubbard, 21, were charged in connection with the shooting that killed Brison Christian, 2, and wounded his older brother, BJ Christian.
Article continues below advertisement
On the evening of June 17, the boys were riding in a car on Interstate 75 in the Detroit-area with their parents. As they drove, the children's dad, Brian Christian, 33, heard multiple gunshots ring out before the car started to malfunction.
"The way that car was shot, we were all supposed to die," Brian told the Detroit Free Press. "I always say, if my kids die before me, take me with them."
When Brian pulled over, he and his wife, Tempestt, discovered their two sons shot — a bullet struck Brison in the head and BJ suffered a wound to his left arm. Both children were rushed to a local hospital, where Brison was pronounced dead.
Article continues below advertisement
On June 19, police arrested Lanier and Hubbard and charged each with multiple crimes, including first-degree murder and assault with intent to murder, among others. They are being held without bond.
According to Wayne County Prosecutor Kym Worthy, the Christians were "completely innocent victims" of the defendants, who allegedly "were mistaken for others because of their truck."
Article continues below advertisement
"A child is dead because adults decided that they were judge, jury, and executioner," Worthy added, noting, "They will get a fair trial, but Brison doesn't get to have a life."
The victim's grieving father told the Free Press his son "had his own personality" that "can never be replaced."
Family members started a GoFundMe page for the family after the shooting.
"Their mindsets so far from criminal behavior they assumed it was only a typical car malfunction/tire blow but instead it was the beginning of a nightmare," the page reads. "Within seconds they realized that Brison had been severely hit and then that Bj had been grazed. After being separated to get to emergency medical attention, they later had to find out that Brison had succumb to his wounds.
"Making only our memories of him to be stamped as a child forever."
The page also talked about the toddler who was gunned down.
"Brison was an adorable, sweet, lovable, well mannered and smart baby boy! His favorites were cars and cookies, playing with his big brother Bj, overloading his favorite girl, Mommy, with kisses & love, and sports fun with Dad," the page reads. "He was truly everything they prayed for, after a failed pregnancy, Brison came along as their ANGEL Baby and that he will forever be."
Become a Front Page Detective
Sign up to receive breaking
Front Page Detectives
news and exclusive investigations.
More Stories