At A July 4 Fireworks Loved Ones Thought She Had A Seizure. At The Hospital, Docs Said It Was A Bullet That Ended Her Life.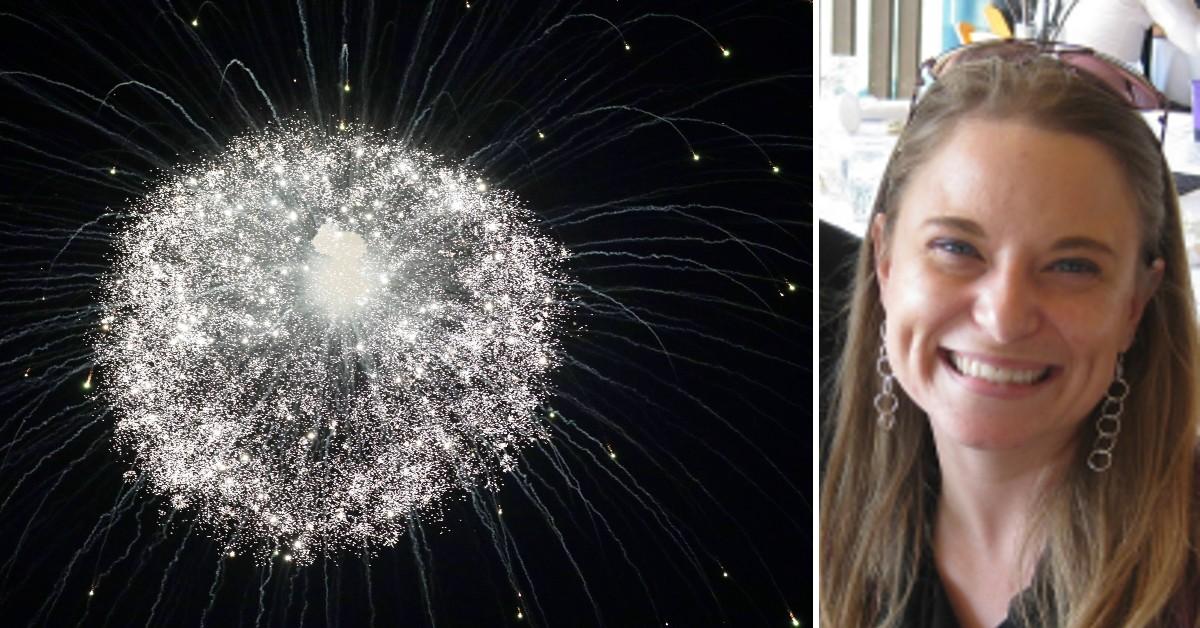 A college doctoral student was at a July 4 firework celebration when she collapsed. It appeared she had a seizure, but at the hospital, a grim discovery was made.
Article continues below advertisement
She was shot. A stray bullet, from seemingly anywhere, hit the 34-year-old and killed her.
Now, a decade later, police have yet to find who fired the gun.
On July 4, 2012, Michelle Packard was watching fireworks at Adado Riverfront Park in Lansing, Michigan, according to police. She appeared to have a seizure though at the hospital doctors found she was shot.
Police said the bullet was likely shot into the air by someone celebrating the holiday.
Article continues below advertisement
But, they have yet to find the person and the investigation has gone cold. Investigators ask anyone with information to contact police at (517) 483-4600.
Detectives estimated the shot could have come from anywhere within a 1-mile radius, according to WDIV.
Pam Leidlein, Packard's mom, told the Detroit-area station about being at the park with her daughter, her fiancée and his 6-year-old daughter. Packard was a doctoral student at nearby Michigan State University.
Article continues below advertisement
"She was sitting in the chair, and her soon-to-be daughter, Annabelle, said to me, 'Pam, I tried to wake her up. I tried. I kept saying, Michelle 'wake up, wake up.' But she didn't listen to me,'" Leidlein told WDIV.
Leidlein told the station that she was shocked to learn that her daughter had been shot.
"I can't describe it because there aren't words to describe how painful it is," Leidlein said, according to WDIV. "It's as physical as it was emotional pain. It was like somebody grabbed your heart and just wouldn't let go and just squeezed it until you thought you were going to burst."
Article continues below advertisement
The loss of Packard was difficult for her family, but for another family, it gave new hope. Packard was an organ donor and her heart went to Elise Cake in Kalamazoo, Michigan, according to WILX.
"We prayed a lot. But it's a hard thing to pray for," Cake told the station. "We're looking for a heart, but that also means someone is losing their loved one, and how do you pray for that, you know?"
Article continues below advertisement
The donation helped Cake, a mom to four daughters, alive. Now, the two families have bonded over their connection. Elyse Packard, Michelle's sister, told the station about how the families get together and think about Michelle.
Who they believe is smiling from heaven above.
"We just hug and to feel my sister's heart beating is something," Elyse Packard said. "I mean her heart is still beating. She's got to be around here!"
Become a Front Page Detective
Sign up to receive breaking
Front Page Detectives
news and exclusive investigations.
More Stories