A Month After His Release From Prison, He Ransacked Their Home For Drugs And Cash. Then, He Executed The Family.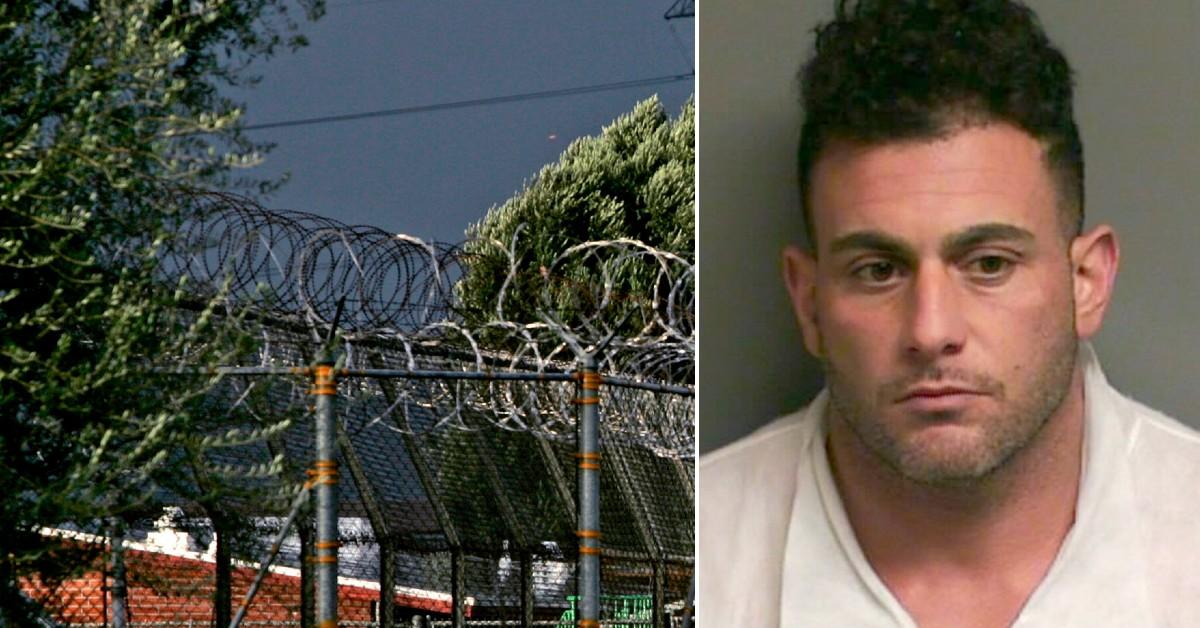 A Michigan man just released from prison ambushed a family for drugs and cash before executing them.
Now, he will never walk free again.
Article continues below advertisement
Recently, Macomb County Court Judge Edward Servitto sentenced Nicholas Bahri, 39, to life in prison without the possibility of parole for the triple homicide of Tukoyo Moore, 32, Isis Rimson, 28, and 6-years-old Tai'Raz Moore.
After a six-day trial, Bahri was found guilty and convicted of three counts of felony murder, three counts of first-degree murder, one count of fourth-degree felony arson, seven counts of weapons charges and one count of dead boy disinterment and mutilation.
Article continues below advertisement
Leading to the sentencing hearing, Bahri had motioned to dismiss his lawyer and requested the court to appoint him another. The defendant had attempted to file a Ginther hearing, asking for a new trial based on ineffective counsel. In addition, Bahri also requested to be physically present in court for his sentencing following an outburst by the defendant during an initial scheduled virtual sentencing hearing. The court obliged by providing the defendant with a public defender and postponing the hearing for two weeks.
"Folks, I know that all of you have been here a long time anticipating sentencing. However, the law requires that if he desires to be present, he has the right to be present, and it's mandatory we adjourn this until that day. Thank you for being with us, and I'm sorry for the delay," said Servitto, according to Click-On Detroit.
Article continues below advertisement
On Oct. 1, 2020, officers responded to the 2100 Block of Hyde Park Drive in Detroit after being notified of a burning car. After the fire was put out, the Detroit Fire Department found the remains of a man in the backseat of the vehicle burnt beyond recognition.
According to prosecutors, the body was later matched to Moore. Officers were sent to his home along Dequindre Road and Otis Avenue to notify his family about his demise. Instead, officers discovered the home had been ransacked and found the bodies of Rimson and her son in the basement. Both of them had suffered multiple gunshot wounds to the head in an execution-style killing.
Article continues below advertisement
"He has a child that's the same age as my grandchild. Why would you do that to a baby?" said Tai'Raz's great grandmother Geraldine Bell, reported FOX 2.
Investigators secured several video footage from neighbors' doorbell cameras. Eight days later, Bahri was arrested. An autopsy report established Moore was shot in the neck while sitting in a rental car at Bahri's drive way a day before the car was set on fire. Investigators believe the defendant's motive was to rob the victim of $40,000 stashed in a locked safe and some drugs. Furthermore, authorities found other large quantities of cash, drugs, and some guns hidden in the home. Both men had been friends who served time together in prison and were involved with drug trafficking.
Bahri was recently released from prison about a month before the killings after serving seven years in prison. He was previously convicted of larceny in 2006 and a drug-related charge in 2008.
Become a Front Page Detective
Sign up to receive breaking
Front Page Detectives
news and exclusive investigations.
More Stories