He was convicted of killing five children. But, he was proven innocent and is now free.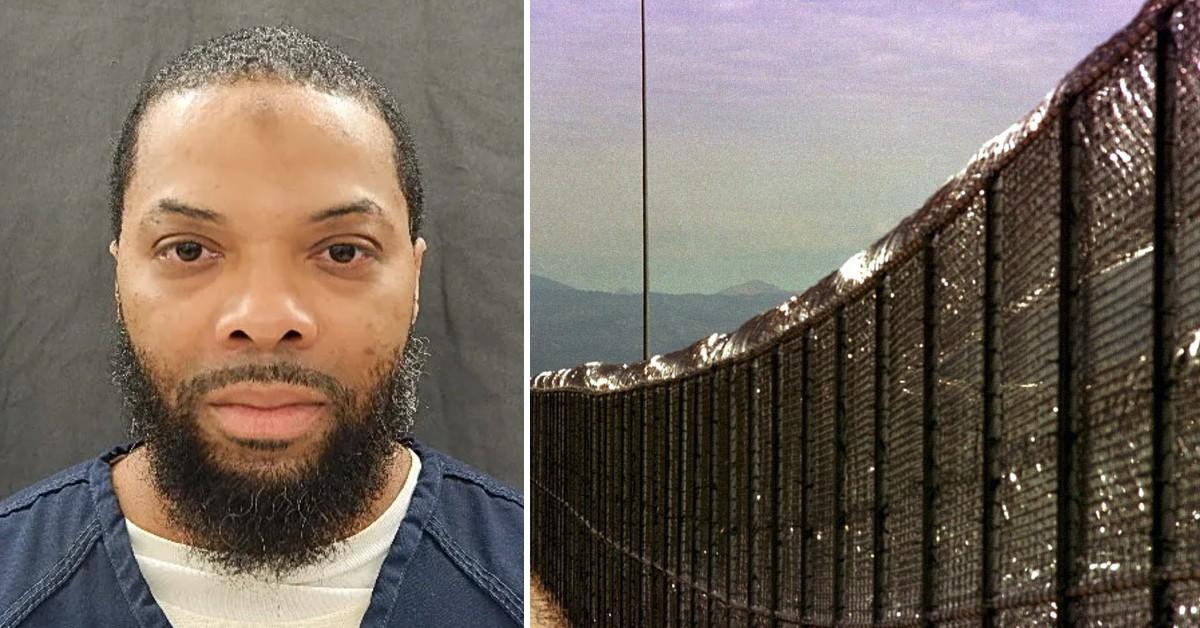 A Detroit man was sentenced to life in prison because of a fire that killed five children. Fifteen years later, he was found innocent by prosecutors and is now free.
Article continues below advertisement
A former judge and current Oakland County Prosecutor Karen McDonald dropped a second-degree murder charge against Juwan Deering, 50, on Sep. 30, one week after requesting the defendant's life sentence conviction to be vacated.
"It's been a hard uphill battle. ... The sun couldn't shine on not a brighter day. This is the brightest for me. I told her it took a lot of strength to step up against the status quo," said Deering thanking McDonald as he left the courthouse in jubilation, according to ABC News.
Article continues below advertisement
In 2000, Deering was accused of setting a fire in a Detroit suburb that killed five children — Taleigha Dean, 10, Craig Dean, 8, Aaron Dean, 7, Eugene Dean, 5, and Michelle Frame, 11. Though Deering claimed he was innocent, authorities at the time believed the fire was set intentionally by the defendant with a motive of revenge due to an unpaid drug debt.
Over the years, the University of Michigan law school's Innocence Clinic took up the defendant's case and tried to seek a new trial. They argued the evidence and scientific analysis that led to the defendant's conviction had been based on junk science.
Unfortunately, their motion was denied by Michigan's appellate court.
Article continues below advertisement
Upon McDonald's appointment as the county's new prosecutor in 2020, the innocence clinic made a final appeal for her to give the case a fresh look. The move uncovered several misconducts by the police and the prosecutor who initially handled the case. McDonald's discovered a survivor of the fire was shown a couple of suspects in a lineup in the immediate aftermath. The witness told investigators that Deering was not responsible for the fire.
At the time, the information was never shared with the defendant's lawyer or the jury during his trial in 2006. In addition, the jury was never informed that jail informants received significant benefits from the prosecutor to testify against Deering.
Article continues below advertisement
McDonald said a dozen law enforcement professionals who reviewed the case recently unanimously found no credible or sufficient evidence to connect the defendant to the start of the fire. Furthermore, they believe the fire might have started accidentally.
Other prosecutorial misconducts in the case involved former county prosecutor David Gorcyca, denying three arrest warrants for other suspects thought to have committed the heinous crime. However, he claimed he was unaware of such warrant denials until he spoke to McDonald's a couple of weeks before his release.
Article continues below advertisement
"The families of the five children who died in that fire have suffered pain that most of us could never imagine. Those five children died horrifically, and their families deserved certainty, and peace, and a time to heal. Instead, they have suffered the repeated reopening of their wounds.Today, there is nothing you or I can do to mitigate their pain, but we can at least acknowledge it. We owe it to the families of these children to hold ourselves to the highest standards and hold ourselves accountable," said McDonald, according to The Detroit News.
Under Detroit law, Deering could be eligible for a $700,000 compensation from the state due to a payout of $50,000 every year an individual was incarcerated for a wrongful conviction.
Become a Front Page Detective
Sign up to receive breaking
Front Page Detectives
news and exclusive investigations.
More Stories