He was the last one seen with his daughter 40 years ago. He was just charged with her murder.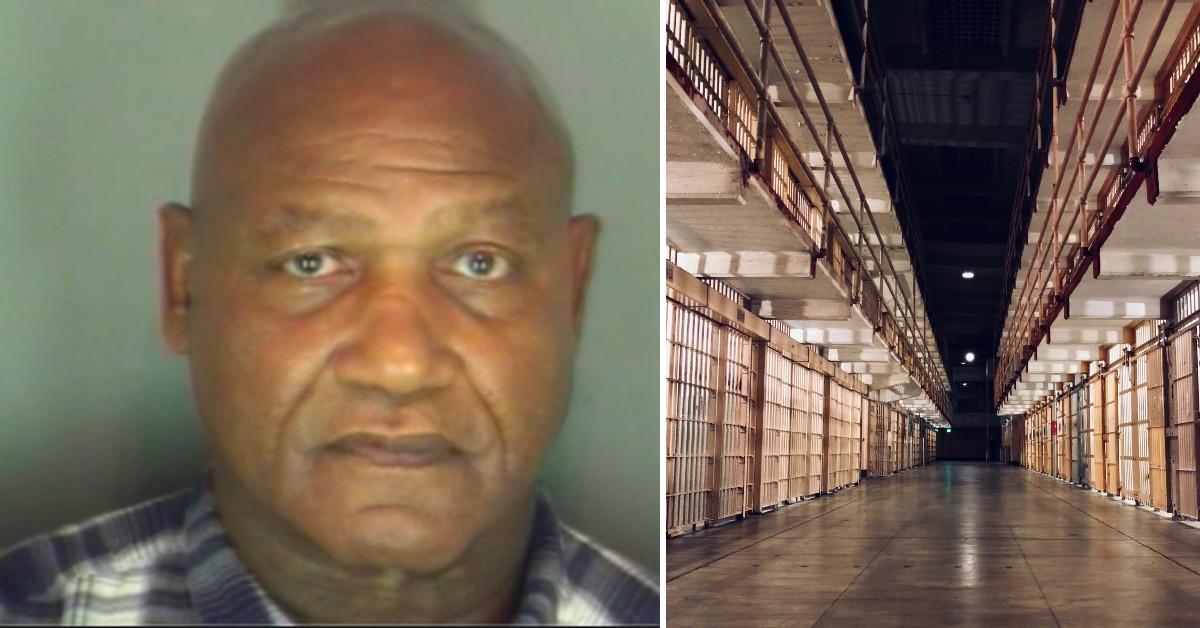 Olisa Williams lived with her mother in Ann Arbor, Michigan, for most of her life. Olisa was born on Aug. 10, 1981, and was last seen by her mother on April 29, 1982. The prime and only suspect in her sudden disappearance was her legal father, Isiah Williams.
Article continues below advertisement
Williams was not the baby's biological father but had helped raised her during a marriage rife with domestic abuse. His relatives reported last seeing Olisa on the Fourth of July in the company of her father at a family gathering. At the time, Olisa's mother hadn't seen her for over three months.
After that, there was one last sighting of the nearly 1-year-old baby, a few days later on July 9. Then she vanished, despite the desperate and relentless efforts of mom Denise Frazier-Daniel to find her little girl.
Article continues below advertisement
It is unknown whether Olisa Williams is alive or dead, but the Attorney General for the state of Michigan, Dana Nessel, announced murder charges against Isiah Williams on Oct. 13 in connection with the disappearance.
In a press conference on the following day, Nessel stated,"We believe Williams killed baby Olisa as an act of abuse and control over her mother."
Article continues below advertisement
Williams, now 75, denies the charges. He continues to maintain he has no clear memory of events in the summer of 1982, when Olisa was last seen alive and healthy. He said he lost his memory after a car wreck in the 1990s.
Although authorities do not have a body, a cause of death, or a murder weapon, they have stitched together a case against Williams, who is currently fighting extradition from his home in Chicago to Washnetaw County, Michigan, according to ClickonDetroit.
He is being held in Cook County Jail, where is expected to remain until a Nov. 12 court date.
Article continues below advertisement
BORN INTO VIOLENCE
Olisa's mother endured a long, abusive relationship with Isiah Williams and gave birth to her daughter just weeks after her ex-husband was released from prison. Frazier-Daniel told Mlive that she fell for him a second time when he proposed shortly after Olisa's birth in 1981, but she knew from experience her husband was volatile. Their first marriage ended within months in 1979.
Frazier-Daniel told media sources Williams slapped her the first time two years into their relationship before they were ever married. She said Isiah Williams was a sweet talker who always managed to reel her back in after physical abuse.
Article continues below advertisement
Less than one month after they tied the knot, police broke up a domestic disturbance in which Frazier-Daniel accused her newlywed husband of shooting her with a rifle and beating her with the weapon, according to Ann Arbor police detective Dan Iverson.
Frazier-Daniel filed for divorce within months. She changed her mind after a long absence, in which Isiah Williams was doing time in prison. The two reconciled after Williams was released in 1981.
THE ABUSIVE CONVICT
Isiah Williams had frequent stints behind bars. During one sentence, Frazier-Daniel became pregnant with Olisa by another man.
Isiah Williams faced numerous charges for violent behavior throughout the 1980s. While married to Frazier-Daniels, he served prison time for resisting arrest and unlawful taking of a vehicle, according to court records. Before then, he'd been incarcerated for assault with intent to rob while armed.
Article continues below advertisement
He later served 10 years in prison for assault with intent to murder after beating another ex-wife severely with an 8-foot board.
After Isiah Williams was released in 1981, however, Frazier-Daniel agreed to take him back. He immediately drove her, against her will, from Michigan to Cincinnati after forcing her into a vehicle outside her place of employment.
His new excuse for the violence was that she'd gotten pregnant by another man while Isiah Williams was incarcerated. Although the two were now divorced, Isiah Williams proposed again, just a few weeks after Frazier-Williams gave birth to Olisa. He found the new mother, presented a wedding ring and the couple decided to give married life another try.
Article continues below advertisement
Police records indicate that within six weeks, Frazier-Daniels was reporting her husband for domestic abuse in Cincinnati, where the couple had permanently relocated. Once again, Frazier-Daniels broke free of him, only to return a third time in April 1982.
Her daughter was 9 months old, a bubbly girl who rarely complained.
After another domestic dispute on April 29, 1982, in which Frazier-Daniel told Mlive, "He hit me in the face and I fall back and that's when he grabs her and Olisa's crying."
Article continues below advertisement
She pursued Isiah Williams, but he drove away with Olisa. Frazier-Daniel called police, who tracked down Isiah Williams. He was arrested for the assault but would not say where Olisa was and Frazier-Daniel was told he had the same custody rights to the child as she did.
THE DISAPPEARANCE
The last verified sighting of Olisa was noted in police records by Sgt. William Canada, who recorded one of Isiah William's other ex-wives had seen the baby on July 9, 1982. Shortly thereafter, Frazier-Williams was finally able to secure a court order for temporary custody of her child. But by then, no one —including members of Isiah Williams' family — had seen her.
Article continues below advertisement
In February 1983, Isiah Williams was back in court—this time for violating a restraining order. He told the judge he would tell them where Olisa was if they dropped the charges, and the court swiftly threatened jail time and ordered Isiah Williams to cooperate.
It was then the convoluted story came out, what really happened to Olisa, according to her stepfather. He relayed a story of driving around, smoking weed and drinking, with the child in his car. In one version, he woke up to find the child gone, according to reports.
Isiah Williams then told the court he decided Frazier-Daniel or some other relative had taken his daughter.
Article continues below advertisement
Frazier-Daniels immediately hired an attorney, who contacted police to report Olisa missing. The attorney, according to Mlive, also told police that Frazier-Daniel's estranged husband had given Olisa's mother all sorts of stories about the location of her baby daughter.
These included that he'd killed Olisa, that she was sick, or that she'd died during a hospital stay, according to Mlive.
Years later, Isiah Williams was questioned by police and claimed he couldn't remember much from that period of his life due to a car accident in 1994. The Ann Arbor News interviewed him briefly, and he stated he couldn't remember anything from the early 1980s since he'd been involved in a 1997 auto accident—sustaining a brain injury.
Article continues below advertisement
Frazier-Daniel has made repeated efforts to find Olisa, beginning with telling the court her daughter's disappearance was more than a custody dispute. She's worked with the National Center for Missing and Exploited Children, contacted numerous media outlets and confronted Isiah Williams more than once.
Her efforts haven't yielded results in finding her daughter, but her ex-husband is now facing charges in connection to Olisa's disappearance.
Over the years, according to ClickonDetroit, Frazier-Daniel kept steady pressure on the Ann Arbor police to resolve the case. In early 2021, the police department contacted Nessel's office, recommending a review of the case of missing infant Olisa Williams.
Become a Front Page Detective
Sign up to receive breaking
Front Page Detectives
news and exclusive investigations.
More Stories