Michigan man beat his grandmother with a piggy bank, then cut off her head. Here's how long he'll spend in prison.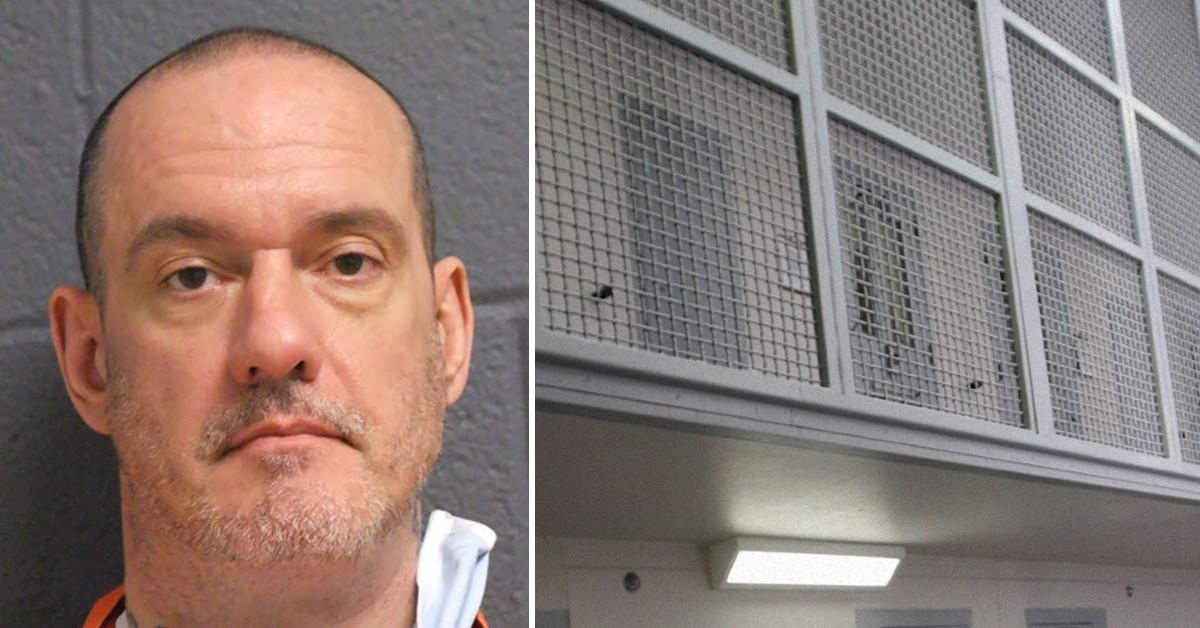 A Michigan man in a heated argument beat his step-grandmother with a ceramic piggy bank and a metal baby gate before beheading her.
He will now spend the rest of his life behind bars.
Article continues below advertisement
Monroe County Circuit Judge Michael Weipert handed down a life sentence without parole to Kenny Wayne McBride for the beating death of his 79-year-old step-grandmother Cecilia Gibson. He was found convicted of first-degree murder by a jury after two hours of deliberation.
According to prosecutors, on Feb.16, 2020, the 45-year-old McBride and Gibson had a heated exchange over his children's welfare when the defendant retrieved a ceramic piggy bank and a metal baby gate, then bludgeoned his step-grandmother 19 times. Next, McBride decapitated Gibson using three different knives, walked around the home before discarding her head in the backyard.
Article continues below advertisement
Before the altercation, McBride lived at the home for six weeks with his father Kenneth Reece and Gibson. Reece discovered the victim's body in a large pool of blood in the living room when he returned home from work and called the police.
During the trial, McBride claimed from the witness stand he had no knowledge of the murder but believed it might have been related to debts he owed to some unsavory elements, according to the Monroe County News.
Article continues below advertisement
However, Assistant Prosecuting Attorney Allison Arnold rejected the defendant's claim. She claimed it was improbable a third party would have entered the home with four cars blocking the driveway, beat Gibson with a piggy bank and metal baby gate, then decapitate her while the defendant was at home.
Also, she said McBride had never mentioned such a claim to authorities till he took the stand.
In addition, prosecutors submitted McBride's DNA, bloody jeans and three knives found at the crime scene with the defendant's fingerprint to the court. Also, phone records placed McBride at the residence during the incident, according to media reports.
Article continues below advertisement
McBride had a few cuts on his hands and head, which authorities believed he suffered during the struggle. He claimed the injuries happened during the maintenance of his car, but prosecutors had evidence proving the defendant paid someone else to change his car battery earlier that day.
"This gruesome case presented some challenging evidentiary issues, but the efforts of the Monroe County Sheriff's Office and hundreds of hours of diligent and outstanding work by Assistant Prosecuting Attorneys Allison Arnold and Leah Hubbard helped secure this conviction. It is difficult to imagine the hatred that must have driven the defendant to commit such a brutal and horrifying murder. The jury's verdict and the resulting sentence are just. The community can rest a little easier knowing that McBride will spend the rest of his life in prison," said prosecuting attorney Michael Roehrig, according to FOX 2.
Article continues below advertisement
Before the sentencing hearing, McBride cursed and shouted obscenities at Weipert, who described the defendant's action as pure evil.
"Did you think I was just going to go peacefully?" said McBride to the judge, according to People.
McBride was also found guilty of the mutilation of a corpse due to the dismemberment of the victim's body. He was sentenced to an additional 114 to 148 months in prison on top of the life term.
Become a Front Page Detective
Sign up to receive breaking
Front Page Detectives
news and exclusive investigations.
More Stories