She was sentenced to life for a brutal murder. But, could soon be released on a technicality.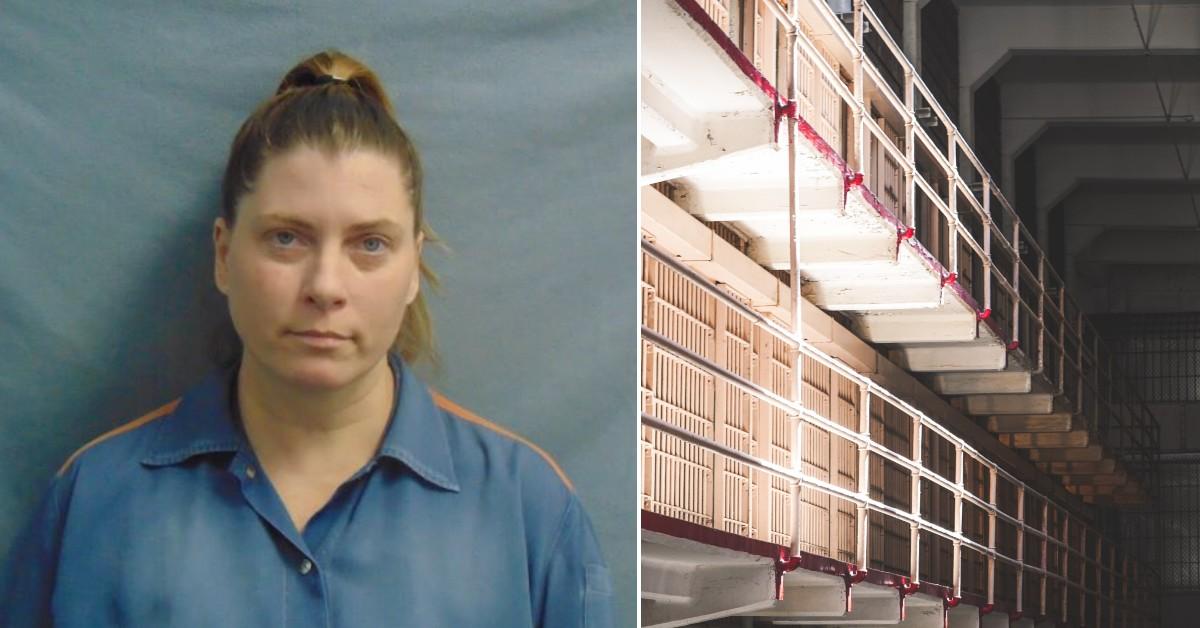 More than 30 years ago, a Michigan man met his brutal death after dinner in a restaurant. Now, his killer may be released in four years instead of remaining in prison for life.
The victim's family expressed outrage and questioned why the suspect should just be allowed to live like a normal member of society?
Article continues below advertisement
On Aug. 11, Muskegon County Circuit Court Judge Timothy Hicks resentenced convicted prison inmate Amy Black, 46, to 35 to 60 years in prison.
Black initially was sentenced to life without parole and has already served 30 years behind bars.
The judge's decision stems from arguments made by Black's defense lawyers regarding the U.S. Supreme Court ruling, Miller vs. Alabama, in 2012. In addition, they claimed Black had shown remorse for her actions since her incarceration in prison for the last three decades.
Article continues below advertisement
In Miller's case, the defendant appealed to the U.S. Supreme Court based on the issue of sentencing a minor to life without parole as cruel and unusual punishment. The court ruled that mandatory sentences of life without parole for juveniles had been unconstitutional. The ruling set a precedent for hundreds of other juvenile inmates to be resentenced across the country with a shot at parole.
In Dec. 1990, a devoted family man and manager at a local foundry, David VanBogelen, 34, went to a restaurant after spending time with friends. Unbeknown to VanBogelen, Jeffery Abrahamson, 19 years old at the time, and Black, who was 16 years old at the time, spotted his wad of cash.
Article continues below advertisement
They lured him to their Muskegon Heights, Michigan, apartment, where Black bludgeoned VanBogelen with a full bottle of whiskey. Then, the duo drove VanBogelen's company truck with the victim stuffed inside to a secluded area in Fruitport Township, Michigan. There, Abrahamson stabbed VanBogelen multiple times. His body was found frozen next to a tree.
Abrahamson and Black spent the money stolen from the victim at Meijer, a popular supermarket chain.
Assistant Prosecutor Amol Huprikar countered the defense argument. Instead, he argued Black should spend the rest of her life behind bars for her role in carrying out the gruesome crime against VanBogelen.
Article continues below advertisement
"I contend there is nothing about this individual crime that shows an impetuous act. There are a lot of factors here that do show that this act wasn't immature, wasn't something that was impetuous. Since she's been in prison, Black has been unable to keep herself free of criminal conduct and has gotten 84 misconduct violations," said Huprikar, according to ABC 13.
The victim's family agreed with the prosecutor. They claimed Black knew what she did wrong and had ample time to change her mind before VanBogelen was killed.
"Would you want to live next to somebody who did that? Who the court says, she's 16 and a half and her brain didn't know that it was not right to do that? You learn how to try to live, and put it where it needs to go. You never forget. You put it in your heart or head. You have to go on," said the victim's wife, Barbra VanBogelen, according to Fox 17.
Abrahamson, now 50 years old, will remain behind bars for life without parole. He was not a minor at the time of the murder.
Meanwhile, Black could be released within years and living next to a stranger — like any other member of society.
Become a Front Page Detective
Sign up to receive breaking
Front Page Detectives
news and exclusive investigations.
More Stories