As a teen he helped facilitate the brutal rape and murder of a woman. He could soon be freed from prison.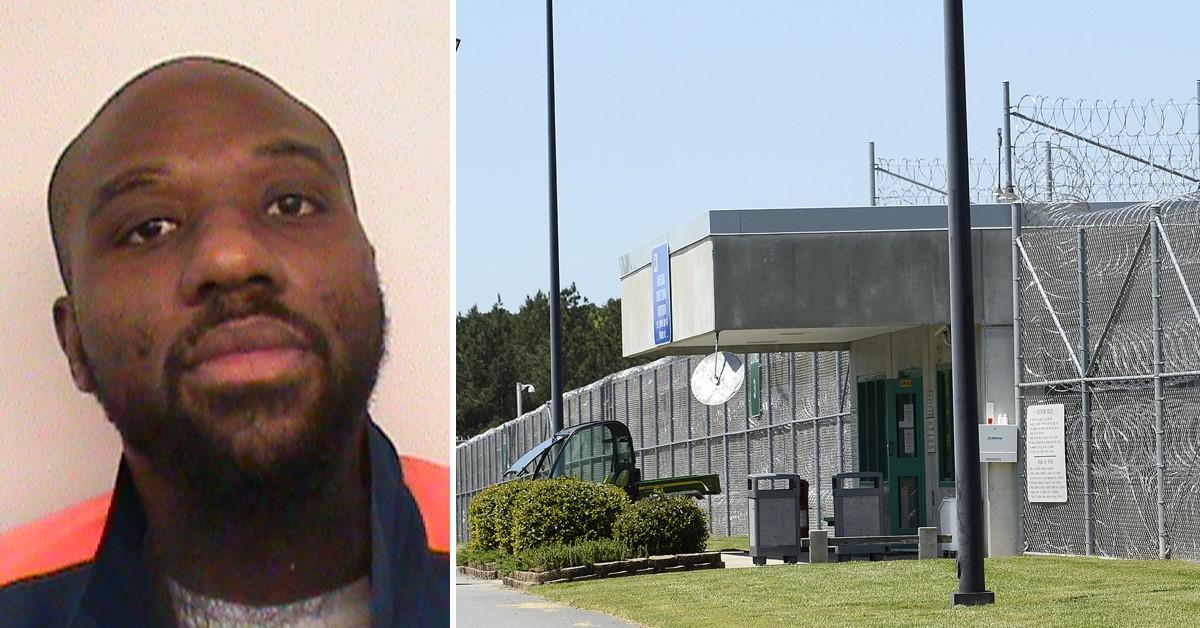 A Michigan man has spent more years in prison than he has roaming free on this planet. Now, he might get a second chance.
Article continues below advertisement
Recently, Saginaw County Circuit Judge Manvel Trice III commenced a resentencing hearing for Shytour Williams, now 40. Williams was incarcerated at the age of 16 since he was found guilty and convicted in 1997 for the brutal rape and murder of 18-year-old Karen King. A jury convicted the defendant and his cousin, August Williams, then 25, to felony murder, conspiracy to commit first-degree premeditated murder, kidnapping, armed robbery, first-degree criminal sexual conduct, carjacking and felony firearm.
As a result, both men were sentenced to a mandatory life sentence in prison without the possibility of parole.
Article continues below advertisement
However, in 2012, the U.S. Supreme Court ruled in Miller vs. Alabama on the issue of sentencing a minor to life without parole as cruel and unusual punishment. Hence, Shytour Williams' sentence would be a violation of the 8th and 14th Amendments. The ruling set a precedent for hundreds of other juvenile inmates to be resentenced across the country with a shot at parole and some already released.
Then, in 2014, former Michigan Gov. Rick Snyder (R tried to tow the political line while complying with the Supreme Court ruling allocated the power of discretion to judges. As a result, judges can resentence juveniles to life in prison or 25 years to 60 years in prison.
Article continues below advertisement
Taking a stand to testify at the hearing, Shytour Williams retold the events that led to the victim's demise while family members listened and relived the experience painfully.
On Jan. 3, 1997, Shytour Williams had been at his parent's home with August Williams since his suspension from school. Both men had been drinking and smoking marijuana when they contemplated stealing a car to make some money. Standing by payphones at the 1000 Block of West Genesee Avenue, in the Saginaw, Michigan, area Shytour Williams spotted King in the parking lot of Genesee Meat Market in a white Chevy Blazer. He accosted King and struggled the car keys from her when August Williams came to his aid and shoved her into the vehicle.
With Shytour Williams at the wheels of the Blazer, August Williams repeatedly assaulted and raped King in the back seat as she struggled for her life. By the time Shytour pulled into an East Side junkyard, King was dead.
Article continues below advertisement
"As I'm driving, I hear screaming, saying, 'No, stop. When I looked back there, she wasn't moving or nothing like that. "In my mind, I'm thinking she's not moving or saying anything. I'm thinking she's for sure dead. Nausea, my stomach turning in knots. I get out, things running through my head. I ended up stopping and throwing up," said Shytour Williams remorsefully on the stand, according to Saginaw and Bay City News.
"It was a horrible thing. I hate that it happened. I wish every day that I could give her my life because she didn't deserve it. She didn't deserve the fate me and my codefendant gave her. I, I'm…man. I just, I man. Under the circumstances, I'm sorry she even had to endure what me and him did. I took so much from her. Not a day hasn't went by that I don't think about her," added Williams.
Now, it will be up to a judge on resentencing Shytour Williams. That decision will be made sometime in 2022.
Become a Front Page Detective
Sign up to receive breaking
Front Page Detectives
news and exclusive investigations.
More Stories