Disgraced Minnesota cop sentenced to prison for excessive force during innocent Black man's arrest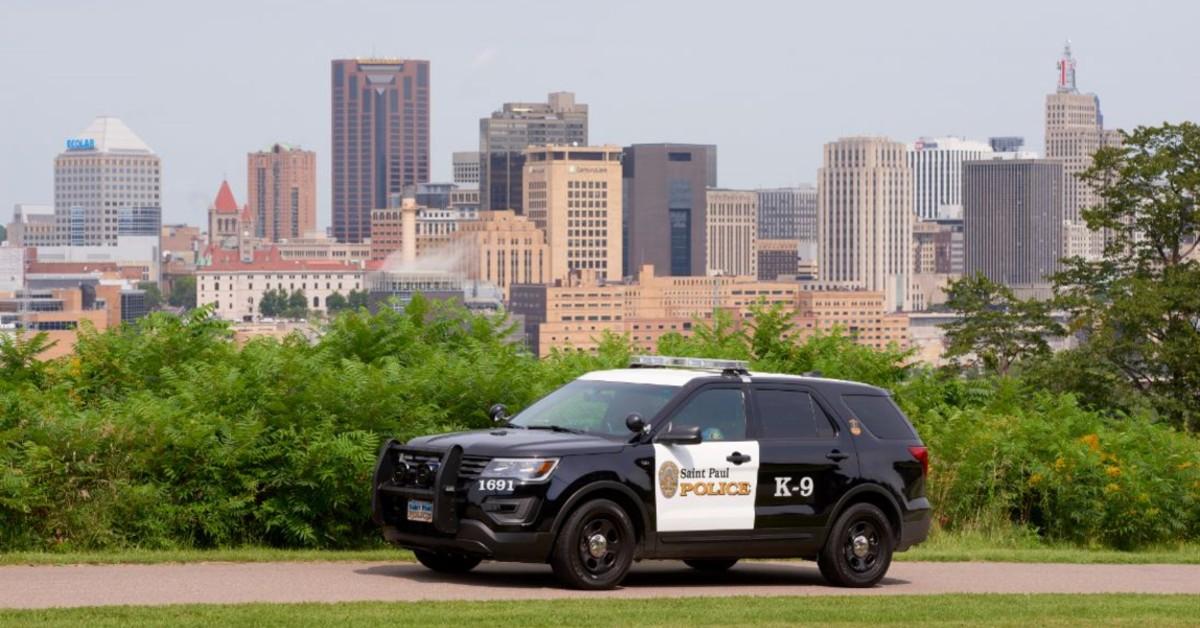 A former Minnesota policeman was sentenced to prison by a federal judge for using excessive force involving a K-9 during the arrest of a black man.
Article continues below advertisement
Ex-St. Paul police officer Brett Palkowitsch, 33, was found guilty in 2019 by a jury for kicking an innocent man, Frank Baker, repeatedly as Baker was being mauled by a dog on June 24, 2016. Baker suffered seven rib fractures and a punctured lung.
Earlier this month, a federal judge sentenced the cop to six years in prison.
Baker, a 57-year-old concert promoter, arrived home late in the evening. The weather was humid, which is why Baker took off his shirt and stayed in his car to make a phone call.Simultaneously, St. Paul police officers responded to a 911 call about a fight happening at the city east's side. They had been informed by the dispatch the suspect was a Black man with dreadlocks, dressed in a white shirt.
Article continues below advertisement
The 57-year-old was surprised to hear repeated loud commands to get out of his car with his hands up. Baker quickly complied, nevertheless Palkowitsch released the dog.While in agony, he kicked Baker repeatedly as the dog mauled his right leg.
Baker ended up in the hospital for 13 days. He had multiple surgeries and skin grafts to replace lost tissues due to the dog bites.
After the gruesome attack, St. Paul Police Chief Todd Axtell fired Palkowitsch from the force. St. Paul Police Federation, a labor union, disputed his termination, which led to a temporal reinstatement. However, Palkowitsch was fired immediately after his guilty verdict in 2019.
Article continues below advertisement
To demonstrate transparency, Axtell released the body cam video, which showed police receiving information from the dispatch regarding a fight taking place, with the description of a man carrying a gun. The video also showed a K-9 dog attacking Baker, whose features matched the description given by the dispatch.
"I'm releasing the video because it's the right thing to do. Our community has a right to know what's happening in their police department," Axtell said according to CBS News.
Article continues below advertisement
Before U.S. District Judge Wilhelmina Wright handed down Palkowitsch's sentence, he apologized in tears to Baker who was also in the courtroom.
"I hope that today gives you a little bit of closure, but I know for the rest of your life it's something you're going to have to deal with. For the rest of my life, it's something that I'm going to have to live with as well. But from the bottom of my heart, I'm sorry," reported MPR News.
Baker told Palkowitsch he forgave him years ago after the incident, but he felt his apology lacked remorse.
Though still grateful for being alive, Baker expressed his challenge of taking an 18-pill cocktail daily since the attack and he is unable to play with his grandchildren.
Article continues below advertisement
"They call me the Black superman. Because anybody who took a beating like that and still live. And I say, 'no, no, no. It was God.' He gave me a second chance. Because a lot of people, what law enforcement did to them, killed them. They can't come back and tell their story," said Baker according to media reports.
Palkowitsch accepted a sentencing agreement from the prosecution team to serve between a term of four and five years. However, Wright rejected the agreement and sentenced him to six years in prison.
The disgraced cop plans to appeal the sentence.
Become a Front Page Detective
Sign up to receive breaking
Front Page Detectives
news and exclusive investigations.
More Stories