Discovery of Missing Colorado Mom Suzanne Morphew's Body in Shallow Grave Leaves 'Many More Questions Than Answers': Sheriff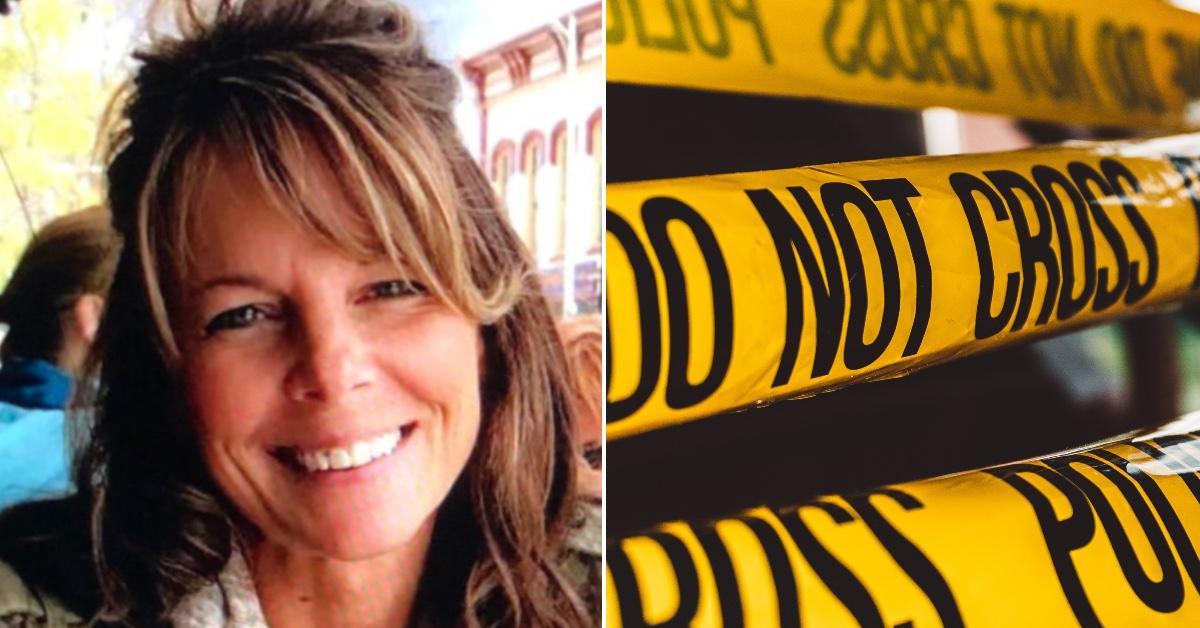 The remains of a Colorado woman who was missing and presumed murdered for nearly three-and-a-half years has been found.
Authorities say the body of Suzanne Morphew was discovered scattered near the Saguache County town of Moffat on Friday, Sept. 22. The discovery was announced only after a coroner confirmed her identity.
The coroner in Colorado Springs determined she was buried in a shallow grave, but her bones then somehow were rearranged in a desert area.
Article continues below advertisement
According to Knewz.com, authorities say they were investigating another case when they found Morphew's remains.
Morphew, 49, disappeared on Mother's Day 2020 about 45 miles north of Moffat, after leaving for a bicycle ride.
At one point in late 2020, a psychic claimed to have a dream about her being underwater. That led to a dive team being called, but that's now confirmed to be wrong.
Her husband, Barry Morphew, 55, was charged with killing Suzanne in May 2021, but prosecutors dropped the first-degree homicide charges against Barry "without prejudice" shortly before his scheduled trial in April 2022. Those terms left the door open for new charges to be filed, based on additional evidence.
Defense attorney Iris Eytan told Newsweek in a statement that Barry and his daughters "are all struggling with immense shock and grief" over the discovery of his wife's body.
Eytan wondered why prosecutors didn't notify the family about the discovery.
Authorities have alleged several clues pointed to Barry's involvement in Suzanne's death.
Article continues below advertisement
For instance, they claimed he drove onto a highway around the time of the disappearance, went past Suzanne's bike helmet near a ravine, then turned around to go to work.
But Barry's attorneys have said there is no physical evidence connecting him to his wife's death.
KMGH-TV noted Barry filed a civil rights lawsuit last year. He's seeking $15 million, claiming the arrest affidavit for him filed by prosecutors contained false and misleading information. Knewz noted it was sealed for months after his arrest.
"DA [Linda] Stanley and law enforcement got it wrong," Eytan claimed.
Knewz also posted a 2021 claim by an anonymous family friend that Barry would know where to hide a body in Chaffee County. But now it's known the remains were found in another county.
Barry did, however, run into trouble with the law for a reason not related to his wife's disappearance.
He pleaded guilty to using Suzanne's name to cast an extra vote for Donald Trump in the 2020 presidential election. Barry explained it was what she would have wanted.
The Chaffee County Sheriff had little comment on the discovery of Suzanne's body. John Speeze called it "a critical component of this investigation," but said it leaves "many more questions than answers."
"The Sheriff's Office and the FBI and CBI [Colorado Bureau of Investigation] said what they needed was her body," Tisha Leewaye said. "Now let's finish the job."
Become a Front Page Detective
Sign up to receive breaking
Front Page Detectives
news and exclusive investigations.
More Stories