Police officer wanted to end his extramarital affair, so he killed his mistress. Now, he'll live as a prison inmate.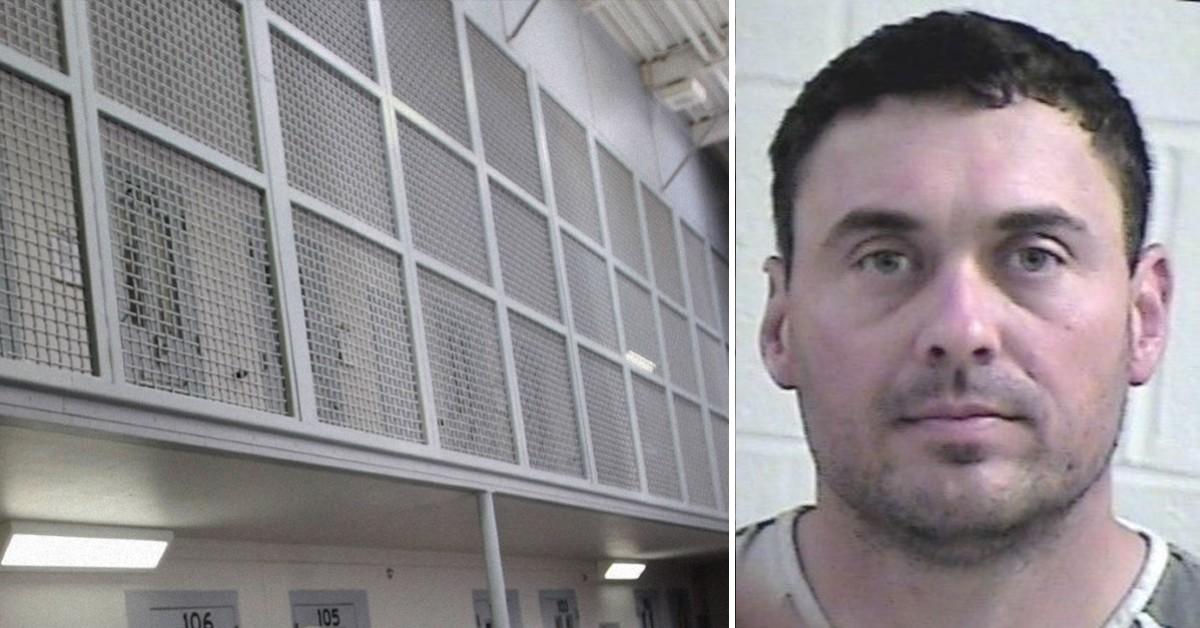 In a secret extramarital affair, a former Mississippi police officer shot and killed his mistress to get his life back as a family man.
Now, his life will be spent behind bars.
Article continues below advertisement
Circuit Court Judge Kent Smith sentenced Matthew Paul Kinne, 40, last month to life in prison without the possibility of parole. The sentence stemmed from the plea agreement Kinne made with prosecutors to avoid the death penalty.
He pleaded guilty to capital murder for the shooting death of Dominique Clayton, 32.
Article continues below advertisement
On May 19, 2019, Kinne drove his patrol car after his shift to Clayton's home in East Oxford, Mississippi. He gained access through an unlocked door and found Clayton sleeping. Then, Kinne moved his marked patrol car around the corner and retrieved his loaded 9mm Glock pistol duty weapon. He returned to the home and shot Clayton once in the head.
Article continues below advertisement
Then, Kinne drove back to the Oxford Police Department horse barn where he had purposely left his phone to deceive investigators regarding his location and whereabouts. Kinne also sent Clayton a text from the barn pretending she was still alive.
MORE ON:
Romantic troubles
Authorities responded to Clayton's home after her 8-year-old son discovered the body. Upon discovering Kinne had been in a relationship with the victim, the case was handed over to the state's Bureau of Investigation. During an interview, Kinne admitted his extramarital affair with Clayton but denied having any knowledge of the shooting incident.
However, authorities gained access to security video footage showing Kinne's arrival and departure at the residence.
Article continues below advertisement
In a follow-up interview with mounting evidence, Kinne caved and confessed to the killing. According to prosecutors, the motive for the killing had been due to the financial strain of the relationship. The defendant met Clayton a year earlier. While the secret affair lasted, Kinne financially provided for Clayton.
He bought a car for her, but she also demanded rent money.Kinne attempted to end the relationship, but Clayton reportedly threatened to tell his wife.However, some of the victim's family disputed that narrative. Instead, they believed Clayton tried to break off the relationship but was unsuccessful.
Article continues below advertisement
Kinne's attorney Tony Farese described the incident as a crime of passion.
″We're in a scenario where we've got a police officer who is involved in an adulterous affair. In the climate of George Floyd and police misconduct -- a jury very well could have convicted him and sentenced him to death, so as shallow as this may sound to some people, he saved his life," said Farese, according to WLBT 3.
Clayton's family and friends were at the courthouse during the sentencing. They described Kinne's sentence as the start of the healing process.
"Nothing is ever easy when you're talking about a death penalty case. This plea accomplished (the family's) wishes without having to go through the procedure of a trial. I appreciate the family trusting us to get to this point,"said 3rd District Attorney Ben Creekmore, according to Daily Journal.
Become a Front Page Detective
Sign up to receive breaking
Front Page Detectives
news and exclusive investigations.
More Stories