A Mississippi man remains behind bars for life over a small amount of pot, appeals court backs the sentence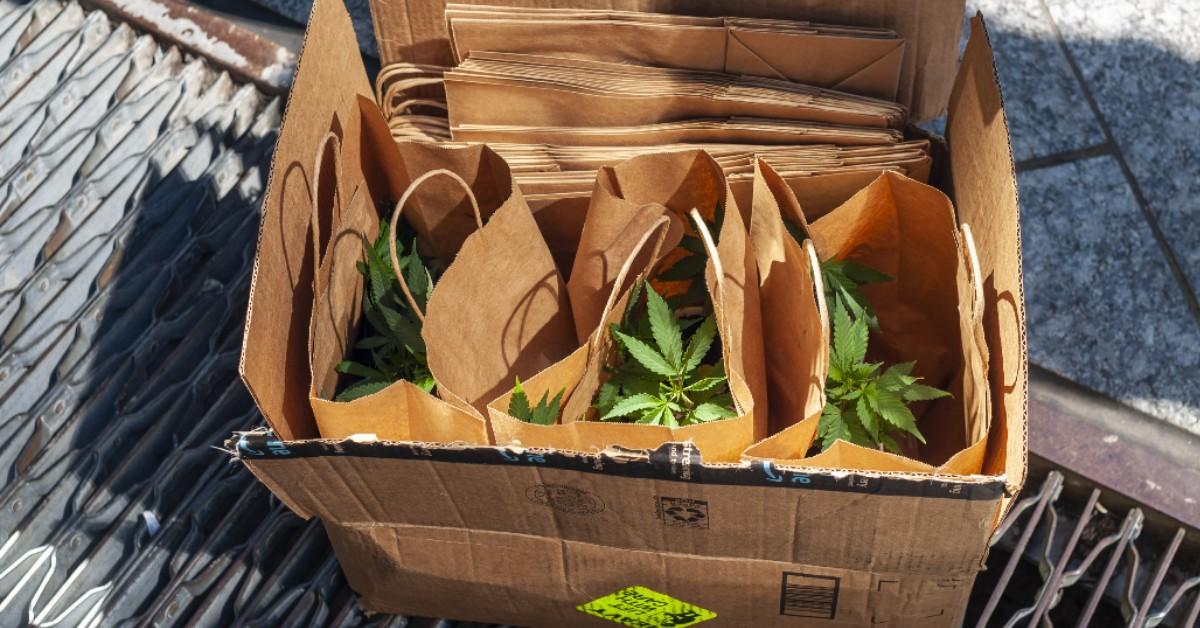 A Black man will remain behind bars for the rest of his life after his conviction for a small amount of pot.
It's all because of habitual offender laws, but a Mississippi appeals court says the man should remain jailed despite the minor charge.
Article continues below advertisement
Allen Russell, 38, was arrested in 2017 after police found five bags of marijuana in his possession. The narcotics weighed about 1.5 ounces, or 44 grams. It's the equivalent of enough pot for about 100 joints.
Generally, marijuana possession between 30 and 250 grams in Mississippi is a felony offense punishable by a maximum of three years in prison and a $3,000 fine. But, Russell was sent to prison for life under a "three strikes" or habitual offenders law.
Article continues below advertisement
Russell's attorneys appealed the sentence calling the ruling "cruel and unusual punishment." The court disagreed.
Under Mississippi law, individuals who had served at least one year in prison on two separate felonies, with one of them considered a violent offense, can be sentenced to life in prison without the possibility of parole.
One of Russell's felonies was his burglary conviction in 2004. He served eight years in prison on that charge.Though his offense had not been considered violent previously, Mississippi amended the law in 2014 and a charge could be categorized as violent retroactively for habitual offenders.
Article continues below advertisement
In 2015, Russell was also convicted for unlawful possession of a firearm by a felon. He served two years in prison. In 2017, police charge him with marijuana possession.
"We find that Russell's sentencing as a habitual offender was not grossly disproportionate as he claims and was clearly within the prescribed statutory limits. Because Russell has failed to prove the threshold requirement of gross disproportionality, and because his habitual- offender sentence fell within the statutory guidelines, we conclude that his sentence constituted "a constitutionally permissible punishment for his most recent crime," appeals court judges wrote in their decision.
Though the new law considers proof of evidence to demonstrate violence had taken place during a burglary, Russell's case lacked any evidence to support there was violence, advocates said.
Article continues below advertisement
A few judges dissented from the majority in the appeal's court opinion. They argued the court should make exceptions to the law. Judge Latrice Westbrooks also highlighted the inability of judges to exercise discretion in sentencing all habitual offenders, which is contrary to the objective of the criminal justice system.
She wrote that she believed the system had been designed to punish offenders who break the law, deter them from making similar mistakes, and most importantly, give them opportunities to become productive members of society.
Article continues below advertisement
"The evidence at trial indicated that he had somewhere between 43.71 and 79.5 grams of marijuana in his blue jeans. If his jeans had contained only 30 grams of marijuana, it would have been treated as a civil infraction punishable by only a small fine. There is nothing in the record to show that Russell's prior crimes involve any actual acts of violence or other aggravating circumstances," stated Judge P.J. Wilson of the appeals court.
Meanwhile, in some other states across the country, recreational use of marijuana had been decriminalized and legalized. New York became the latest state to enact such laws and went further to expunge previous marijuana convictions.
But, in Mississippi, it remains illegal. In Russell's case, when coupled with the habitual offender law, it means he will spend life behind bars.
Become a Front Page Detective
Sign up to receive breaking
Front Page Detectives
news and exclusive investigations.
More Stories