Mississippi police charge man in connection with 2018 homicide, seeking another suspect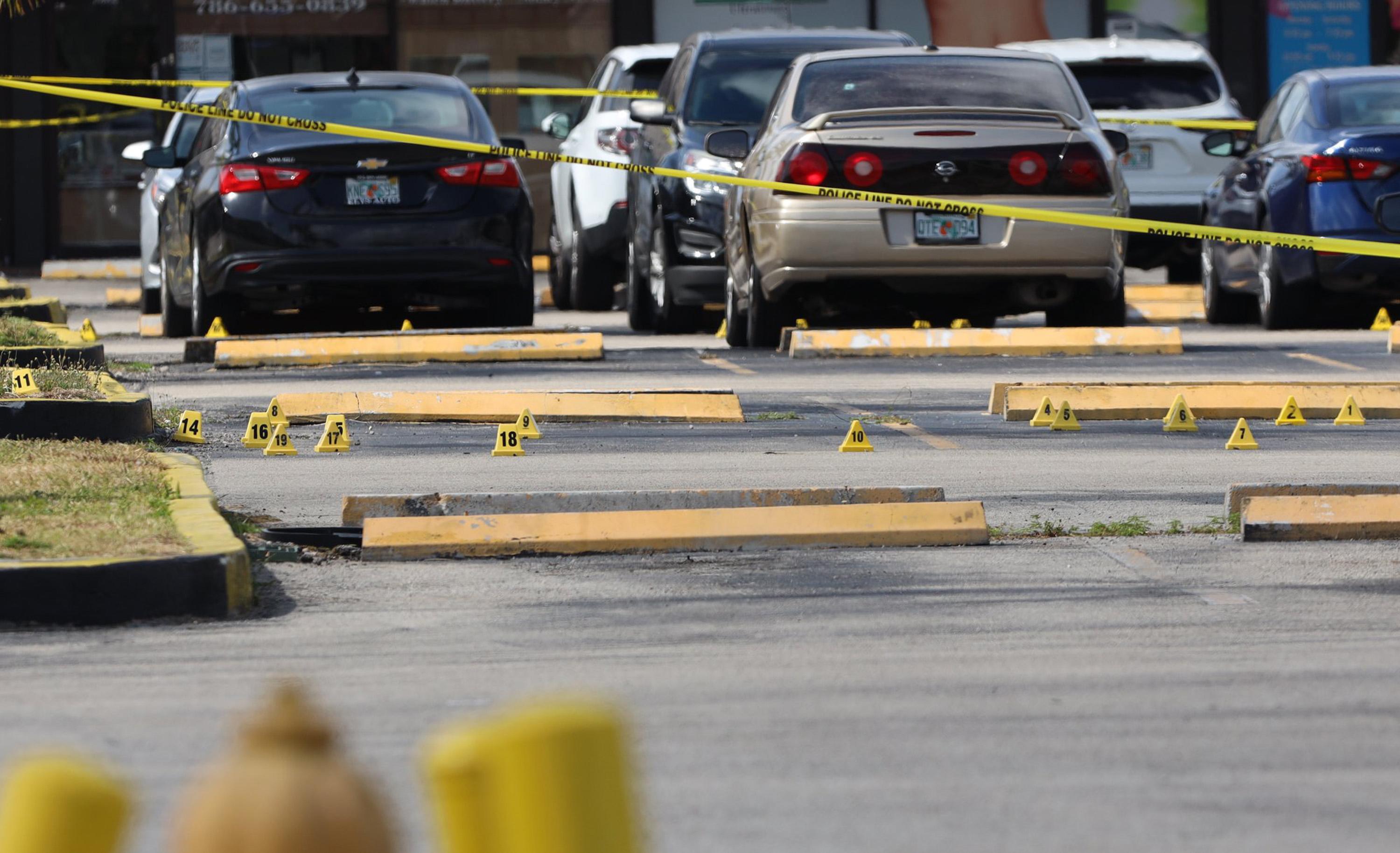 One man is in custody, and police are looking for a second suspect in connection to a 2018 cold-case murder of a man in an alleyway.
Don Owens, 29, was reportedly at a friend's house in Natchez, Mississippi, and stepped outside to answer a phone call. He was reportedly shot in a dark alley around 9 p.m. Dec. 17, 2018, after his friend "heard multiple gunshots ring out."
Article continues below advertisement
Rebecca Owens told the Natchez Democrat she believes her son was "lured" into the alley.
"He didn't even see it coming," she said.
More than two years later, investigators said they obtained audio from phone messages from two men giving specific details about a conspiracy to murder Owens.
Article continues below advertisement
Natchez Police Chief Joseph Daughtry announced that Joseph Daughtry, 26, of Natchez, was arrested on a conspiracy to commit murder charge on July 8, and a warrant was also issued for DiQuan Seals, 26, in connection to the 2018 shooting.
Daughtry said he has been in touch with Seals' attorney and his arrest is forthcoming.
"His attorney advised that he would have him here, but if he doesn't, we have also been in touch with the U.S. Marshals Service. They have his information and are ready to start looking for him," Daughtry said.
Article continues below advertisement
Rebecca went on her own mission to keep her son's death in the spotlight, meeting with police, city aldermen, the Mayor of Natchez, and quickly made herself known to the newly-minted Police Chief.
Natchez police and Adams County Sheriff's Office deputies reportedly uncovered a cache of weapons stashed in the vicinity of West Stiers Lane while investigating what turned out to be the citys' 12th murder of the year, according to the Natchez Democrat.
Relatives told local media Owens was the father of four kids, and enjoyed Sunday family gatherings and spending time with his children.
Article continues below advertisement
But Armstrong told the Clarion-Ledger Owens also had a "very spotty past," with multiple arrests and served time in prison for a violent crime. Police said they found a weapon and illegal narcotics on Owens at the scene of the shooting.
"We're running down any and all leads, whether it was drug-related, whether it was a crime that may have been perpetrated because he had a weapon, whether or not it was gang-related," Armstrong told The Ledger.
Owen's mother denied her son was caught up in gangs or drugs.
"My son is no longer here, but I will not let his death go in vain. I will continue to stay in touch with the legislators in Jackson concerning the crime lab because these people who commit these crimes should not be able to walk among us as if they are in control, hoping someone will stop fighting for their loved ones and closure for all families," Rebecca said in a letter to the Natchez Democrat.
Become a Front Page Detective
Sign up to receive breaking
Front Page Detectives
news and exclusive investigations.
More Stories