Two Recent High School Grads, Mother Vanished in Missouri with Few Clues. Over 30 Years Later, a Town Is Still Stumped About What Happened to Them.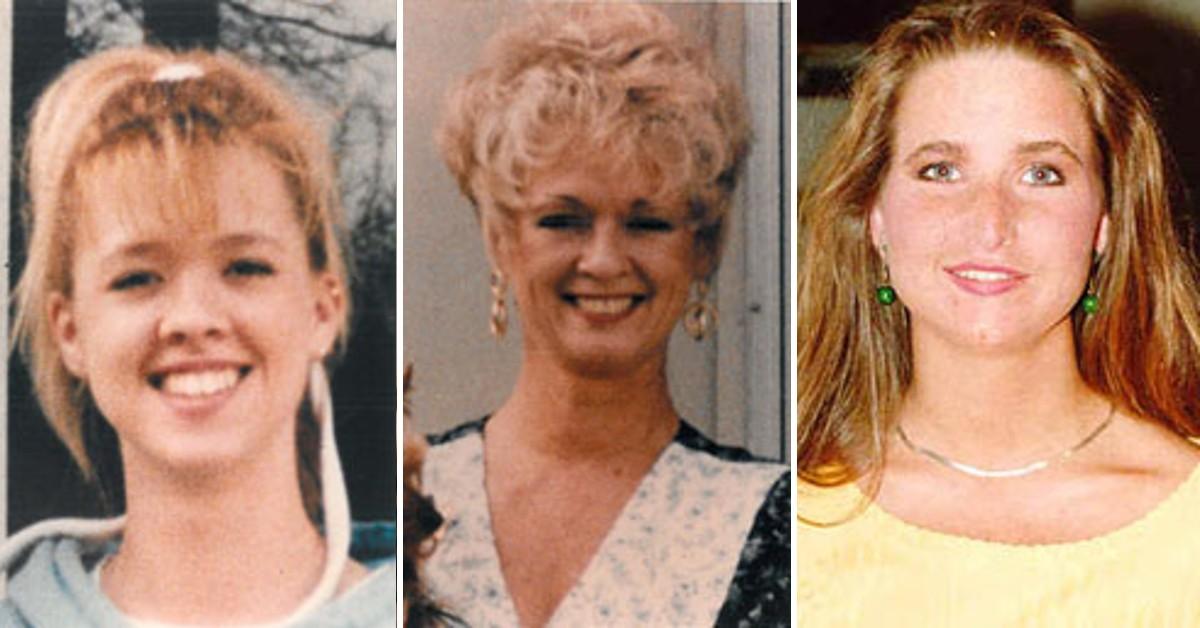 One person disappearing is a mystery, yet there are often many valid reasons. These include people running from violence or debts, simply wanting a new life, or those suffering some kind of injury or mental illness that takes them away from their homes and loved ones. Sometimes crime is involved, either kidnappings or sadly killings. However, when three people go missing simultaneously and without cause, alarm bells must immediately ring.
Article continues below advertisement
It was June 7, 1992, and friends Suzanne "Suzie" Streeter and Stacy McCall just graduated from Kickapoo High School in Springfield, Missouri, the day before. They had been out partying, starting around 8:30 p.m. They undoubtedly were in high spirits as they left the last of their celebrations around 2 a.m., having been in Battlefield and their hometown of Springfield. The two initially intended to head to their friend Janelle Kirby's house, but it was too crowded, and instead, they went back to the home Streeter shared with her mother, Sherrill Levitt.
They seemingly returned home, with their clothes, purses, and vehicles all present at the house. But, they failed to show for the meeting with Kirby.
Article continues below advertisement
When Kirby and her boyfriend came over the next day around 9 a.m., the duo was nowhere to be found, and neither was Levitt. Kirby, the boyfriend, Streeter and McCall all planned to spend the day at a water park, perhaps a further extension of their celebrations, yet the pair failed to arrive at Kirby's home as had been planned.
When they arrived at the home, Kirby found the front door unlocked and entered the house to find it empty despite the women's cars still being outside. The family dog, however, was present and was described as agitated. Also, noticing the front porch light was smashed, Kirby decided to clean up the mess, unfortunately destroying evidence through her good deed. As the pair looked around the house, the phone rang, and Kirby took the call, said to have been full of "sexual innuendo." A second call was made, the same as the first.
Article continues below advertisement
A few hours later, McCall's mother arrived at the property after she failed to reach her daughter on the phone. She noted Suzie's clothes, purse and cigarettes were still in the house and decided to call the police. While doing so, she noticed there was a message on the answering machine. Listening to it, she later described it as "strange" but inadvertently deleted it. Police believe the message may have contained evidence and it was unconnected to the sexual calls made when Kirby was present, which are largely dismissed as a prank.
Article continues below advertisement
It was by now 16 hours after the last confirmed sighting of Streeter and McCall, with Levitt having last been heard from at 11:15 p.m. the day before when she made a phone call to a friend. When Kirby first accessed the property at 9 a.m., more and more friends and relatives came looking for their loved ones, with up to 20 people walking through the house. The crime scene became utterly compromised, and, needing a warrant, police were unable to enter until June 8. By June 9, they had called the FBI.
"The only thing unusual about this house was that three women were missing from it," retired Springfield Police Capt. Tony Glenn told News-Leader in 2006. "You had this feeling as you looked around that something was missing, that something had to be missing. But there wasn't. Just them."
In any case, there was very little evidence at the property, with no signs of a struggle or blood present. All three women owned a car, and all three vehicles were still present; Levitt's blue Corsica was in the carport, Streeter's red Ford Escort and McCall's Toyota Corolla were in the circle drive. The keys were all in the house. Their purses were at the bottom of the stairs, and an inviting graduation cake was waiting in the fridge.
Article continues below advertisement
Meanwhile, Levitt's bed had been slept in, and her book was even turned over on the nightstand, ready to be resumed. The two young women had also certainly gotten prepared for bed, washing their make-up off and leaving their jewelry by the basin. McCall left her shorts and placed them by Streeter's waterbed, and given that no other clothing appeared to be missing, she is likely to have vanished in just a t-shirt and underpants. The only sign of any disturbance at all was the shattered porch light. The possibility exists that the light was deliberately broken to draw Levitt, Streeter and McCall out of the house just after the two young women arrived home, or another deception was used to the same effect, yet that can only be speculation.
Thousands of posters whet up throughout Springfield. Police logged 5,200 tips in the case and gave polygraphs to numerous people. They searched woods and fields throughout the Ozark area and made inquiries in 21 states. All to little avail.
One potential piece of evidence was a letter left at a News-Leader rack at Smitty's. The letter had a drawing of the Bolivar Road Apartments with the phrase "use Ruse of Gas Man checking for Leak" written on. What it may have meant is unknown.
An image of a transient man in the area was distributed, as was a photo of a retouched Dodge van seen by the home on June 7. The van is seemingly crucial to the case as an eyewitness claims to have seen Streeter driving a green Dodge later in the day on June 7 and, apparently under duress, a male voice telling her not to do anything stupid. Another witness reported seeing the van with a blonde female driver at a local grocery store and was suspicious enough to write down the license plate. Unfortunately, he threw the newspaper away before contacting authorities.
Article continues below advertisement
The hunt for the three women was relentless, with police logging 1,632 hours of overtime on the case over ten days, theorizing the transient might have been involved or the answer lay in the background of Levitt.
A new lead appeared on June 24 when a waitress came forward to say the three missing women had been at George's Steakhouse between 1 a.m., and 3 a.m., with earlier evidence on the timing of the younger women's movements suggesting this is likely to have been near the end of that window. The witness said Streeter appeared to be drunk, and her mother tried to calm her. The sighting has never been confirmed.
Article continues below advertisement
Going nowhere, the investigation was featured on an edition of "America's Most Wanted" and produced 29 calls. One stood out above the rest when a caller claimed he had information about the three disappearances. However, attempts to link the caller with investigators failed, as he became spooked and hung up. Police appealed for him to get in touch again, but he never did, and his identity remains a mystery.
Another program, "48 Hours," shadowed police for weeks as they investigated the case, showing pictures from the search and officers sifting through the many leads. Nothing led to a workable angle, and the case went cold. Five years later, Springfield police announced it could no longer justify the money spent on the matter, officially shutting the case down.
Later in 1997, an unexpected break in the case came when convicted kidnapper Robert Craig Cox claimed he knew what happened to the three women. Imprisoned in Texas for robbery, Cox was convicted of killing a 19-year-old Florida woman in 1978. He walked free from death row in 1989 after the Florida Supreme Court decided there hadn't been enough evidence to convict him.
Article continues below advertisement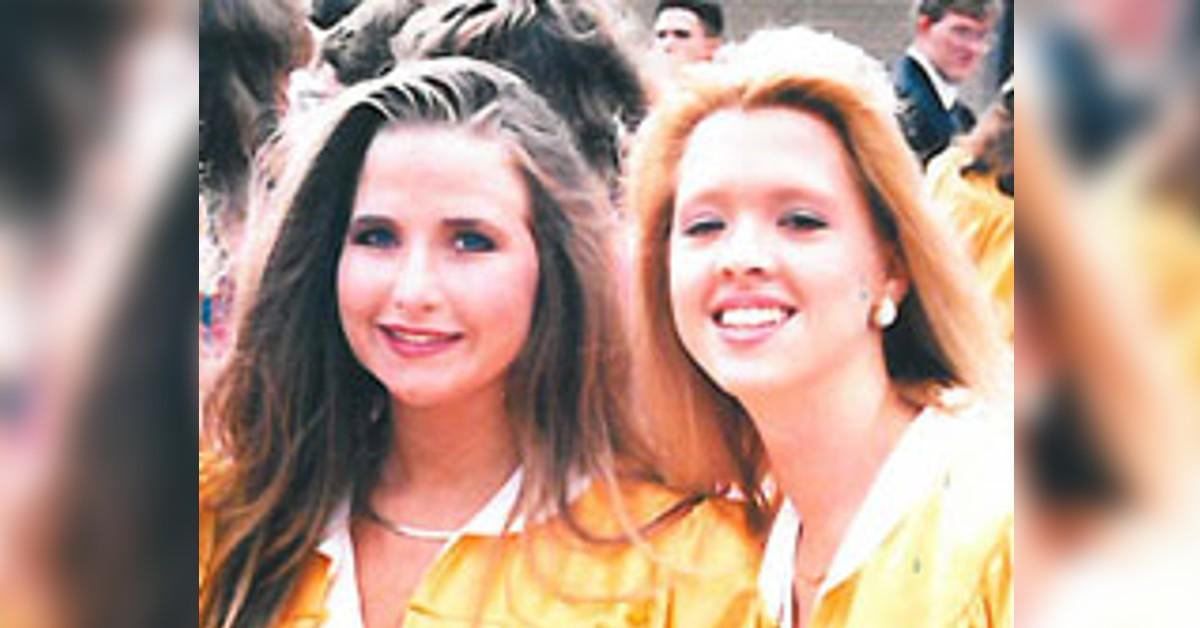 Cox, one of the people, questioned back in 1992, claimed all three had been murdered and buried, taunting that their bodies would never be found. Cox was living in Springfield at the time of the murders and didn't claim to be the killer, saying he was in church that morning as corroborated by his girlfriend.
However, that would not discount his involvement earlier in the morning, and in any case, the girlfriend later recanted her statement and said Cox asked her to lie for him. Cox said he was at his parents' home when asked where he was earlier, which was again corroborated.
Article continues below advertisement
Police remain uncertain as to Cox's involvement with the crimes, observing that he only ever tells them enough for them to believe he knows something but never enough to incriminate himself. Some believe Cox is merely seeking infamy through a false confession. For his part, Cox said he will reveal the truth once his mother dies, but the bodies are buried somewhere around Springfield.
In 2007, investigators revealed they'd received a tip that the bodies were buried in the foundations of the Cox Hospital parking lot. That same year, crime reporter Kathee Baird had a corner of the parking lot scanned with ground-penetrating radar and found three anomalies. However, it remains doubtful that the site is the burial location as construction didn't begin there until September 1993, over a year after the disappearances. Equally, the tip came not from anyone connected with a burial but somebody professing psychic abilities.
Article continues below advertisement
"It's hard to be known for something you didn't do as opposed to something you did do," retired Sgt. David Asher, who led the investigation in the early days, told News-Leader. "I think of it; I think of it all the time. ... I want it to be solved. I want it for Janis and Stu [McCall ], the Streeters, the police department, and I want it for the community. I think they need it."
What happened to Levitt, Streeter and McCall remains a mystery, with little evidence of the initial crime or where the three ended up. With no evidence of a break-in and the door unlocked, it seems the three were either lured out of the house, the culprit simply knocked on the front door, or had already been present when Streeter and McCall returned home. While the claims of Cox possibly have merit, there is no evidence to say for sure. Despite 50,000 tips from the public, the case remains unsolved, and with nearly 30 years having now passed, the case of the Springfield Three looks likely to remain a mystery.
Become a Front Page Detective
Sign up to receive breaking
Front Page Detectives
news and exclusive investigations.
More Stories