Missouri man has spent behind bars for 40 years for a murder he did not commit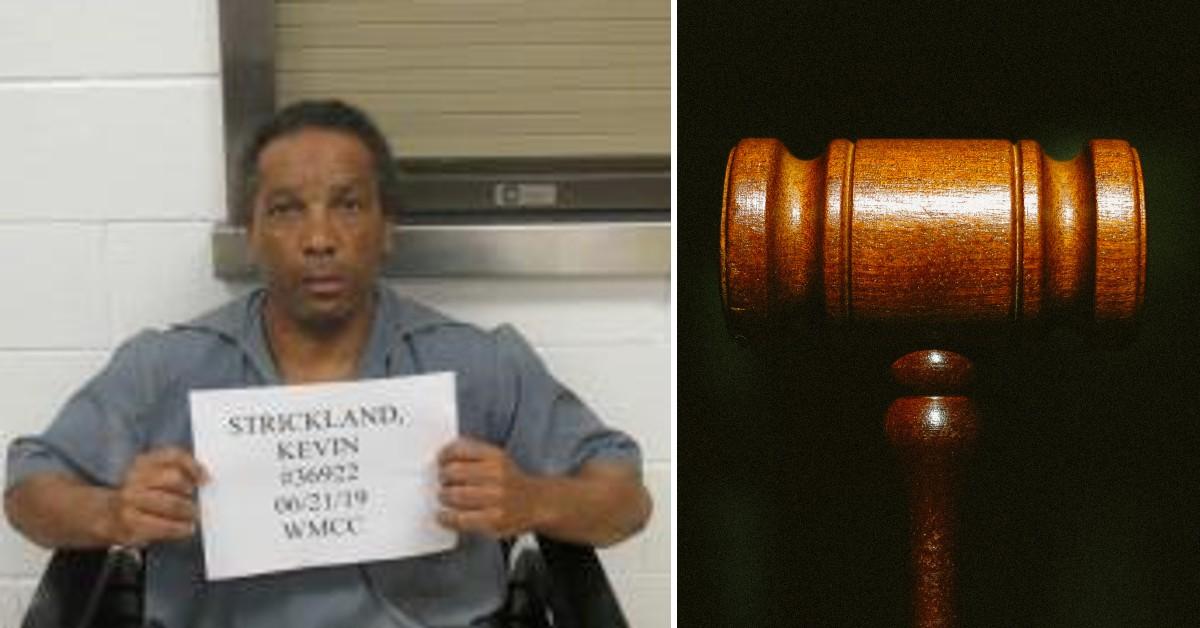 A Missouri man has been in prison after 43 years of being falsely convicted of a crime. Now, the prosecutor's office that was responsible for his wrongful imprisonment is fighting for his release.
Article continues below advertisement
The move stemmed from the repeated recant of the sole witness and survivor of a fatal shooting. Now, the Jackson County Prosecutor's Office who tried Kevin Strickland, 62, more than four decades ago, filed a motion for the first time in the history of Missouri on Aug, 31 seeking his immediate release from prison because the evidence of innocence was clear and convincing.
In 1978, Strickland lost his freedom after authorities arrested him in connection to a triple homicide.The shooting death of Sherrie Black, 22, Larry Ingram, 21, and John Walker, 20, took place just two miles from Strickland's home. Though the defendant had an established alibi as he was at home watching TV and talking on the phone at the time of the murders, he was identified by the sole surviving victim Cynthia Douglas in a lineup. Two other assailants, Vincent Bell and Kilm Adkins, were subsequently arrested and also charged for the capital murders.
Article continues below advertisement
There was no direct evidence linking Strickland to the crime, except his prints which the police found on Bell's car. Since the 6th grade, the defendant was classmates with Bell, and two other houses separated their houses. Hence, Strickland told police officers he often drove the car and had only seen Bell and Adkins a couple of hours before the murders occurred. Later, Strickland stated he had been in total disbelief when Douglas pointed him out as one of the shooters.
Despite the weak and circumstantial evidence, prosecutors forged ahead to trial but ended up in a hung jury due to an unconvinced black juror.
After the trial, Strickland said the prosecutor came over to the defense table and insinuated he would never allow a repeat of having a black juror again.
Article continues below advertisement
"I'll never forget it. I'm sitting there and he tells my attorney, I'll make sure this doesn't happen next time," said Strickland, according to ABC News.
At the second trial, the prosecutor successfully removed all remaining black jurors from the pool and moved on to convict Strickland by an all-white jury.
Article continues below advertisement
Ironically, both Bell and Adkins admitted to the murders, served about 10 years behind bars, and cleared Strickland of any involvement with sworn affidavits.
In 2009, the case caught a new lifeline after Douglas wrote to Midwest Innocence Project, asking how she could help someone who had been wrongly accused and sentenced to prison. Over the years, she also told relatives the police pressured her to pick Strickland out of the lineup.
Article continues below advertisement
"She didn't do this intentionally. Kansas City Police Department pushed trying to identify me. ... I believe they kind of told her, either you're going to work with us or we're going to place these charges on you. Might [have] even suggested that she was involved in some kind of way," said Strickland according to 247 News Around The World.
Though Douglas died some years ago, her recantation had been well documented.
Last month, Missouri passed and ratified Senate bill 53, which allows prosecutors to file motions for a new trial to overturn a wrongful conviction. Jackson County Prosecutor Jean Peters Bakers requested an expedited hearing from the Jackson County Circuit Court.
Upon Strickland's eventual release, he will be the longest wrongful imprisoned inmate in the U.S. Also, he would receive no compensation under Missouri law.
Right now, all he wants is to see the ocean because he has never been to a beach.
Become a Front Page Detective
Sign up to receive breaking
Front Page Detectives
news and exclusive investigations.
More Stories