A juvenile fight leads to a moniker for life: How Sammy 'The Bull' got his nickname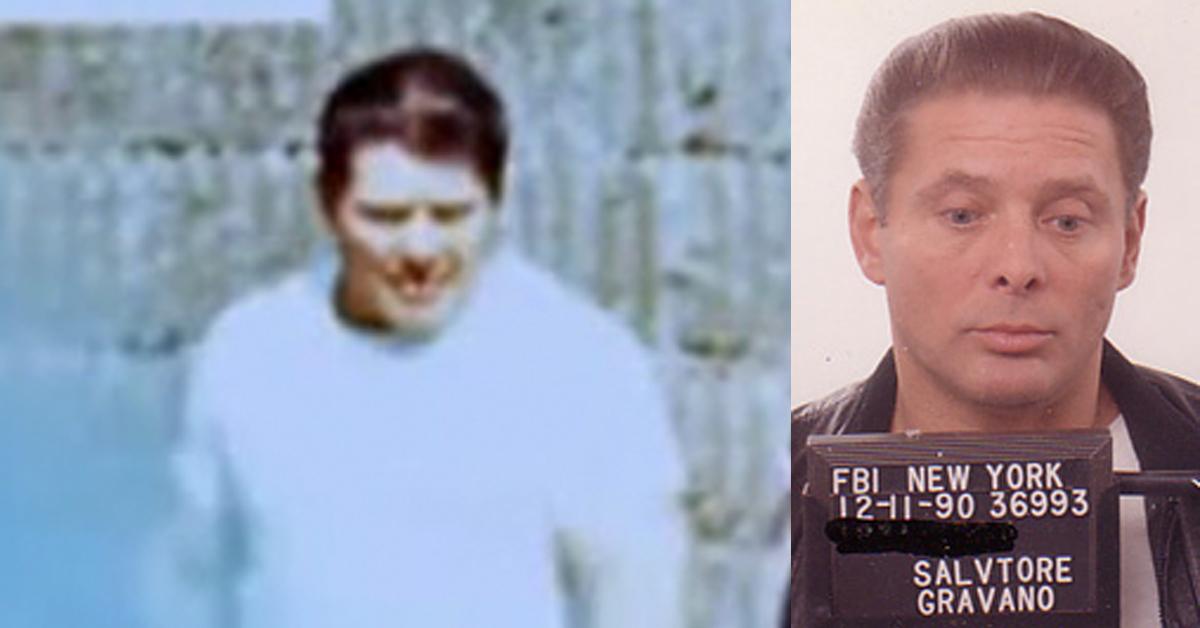 Notorious gangsters are identified by their nicknames.From "Abbadabba" to "Zoppo," the key players in the criminal underworld are referred to not by the names on their birth certificates but by a moniker they gained somewhere along their career.
Article continues below advertisement
Whether they like the name they gain or not, it becomes a part of their identity, amongst their peers, in the media and in their legacy.
"Sammy the Bull" doesn't mind his nickname.In fact, "Sammy the Bull" is one of the most transparent gangsters today, sharing details of his life via his "Our Thing" podcast and participating in several public media projects to help demystify and "de-Hollywood" what mob life is really like.
Article continues below advertisement
Salvatore Gravano was born in Brooklyn's Bensonhurst neighborhood on March 12, 1945, to and Kay Gravano.The neighborhood was predominantly Italian-American at the time, with the Gravanos hailing from Sicily.Mobsters were a constant factor in the neighborhood, though in Sammy's experience, it was just part of the way of life.
In an interview with patch.com, Gravano noted his father was a huge influence in his upbringing, and the lessons he learned as a child stick with him even today.
"I'm a little different than the ordinary gangster.Right?I have compassion."He said then added, "People will choke on that, But I do… I just do these things instinctively."
Article continues below advertisement
He credits his father's lessons, from sharing in Jewish holidays with the neighbors to lending a hand with chores throughout the neighborhood, for this almost instinctive compassion.
But, Gravanonotes that there was plenty of strife in his childhood, as well. Today, he knows that he is severely dyslexic, but as a child, he states, "no one really did anything" about his condition.
In Peter Maas' book "Underboss: Sammy the Bull Gravano's Story of Life in the Mafia," Gravano explains he was held back in the fourth grade.He was mercilessly mocked by other children his age for his inability to read or understand schoolwork.He learned to respond with his fists and defended himself with violence.
Article continues below advertisement
The altercation that earned Gravano his nickname happened when he was 10 years old and a group of older children tried to steal his bicycle. Gravano confronted the bullies and fought them all at once.A group of neighborhood regular mobsters commented that he fought the older children off "like a bull."
The description quickly made its rounds in the tight-knit community, and by the time Gravano joined the Bensonhurst street gang known as the Rampers, the nickname "The Bull" was already in place. Gravano was now on his way towards gangster stardom.
Eventually, "The Bull" would be sworn in the Cosa Nostra and participated in the takeover and removal of Paul Castellano.He claims to be responsible for at least 19 mob-related murders, starting with his first kill in 1970 for the Colombo family.
Article continues below advertisement
Following his arrest alongside John Gotti in December 1990, Gravano became notorious for a different reason — he flipped.Gravano received a highly reduced sentence for all of his crimes in exchange for cooperating in the conviction of Gotti.
Today, Sammy "The Bull" Gravano does what he likes best — he talks.He lives in Phoenix and spends his time sharing real-life stories about the mafia.As noted in his patch.com interview, he wants to share a realistic version of what mob life is really like, removing the Hollywood shine and getting down to the facts.
"Follow my story, you hear about more than 22 years in prison. Go ahead. Want to get shot in the back of the head by one of your best friends? Go ahead. You want to shoot your friend? Go ahead," Gravano said. "It's your life, right? I'm not telling people what to do."
Become a Front Page Detective
Sign up to receive breaking
Front Page Detectives
news and exclusive investigations.
More Stories