After he was engulfed in a black plume of diesel exhaust, he went into a rage and shot the vehicle occupants.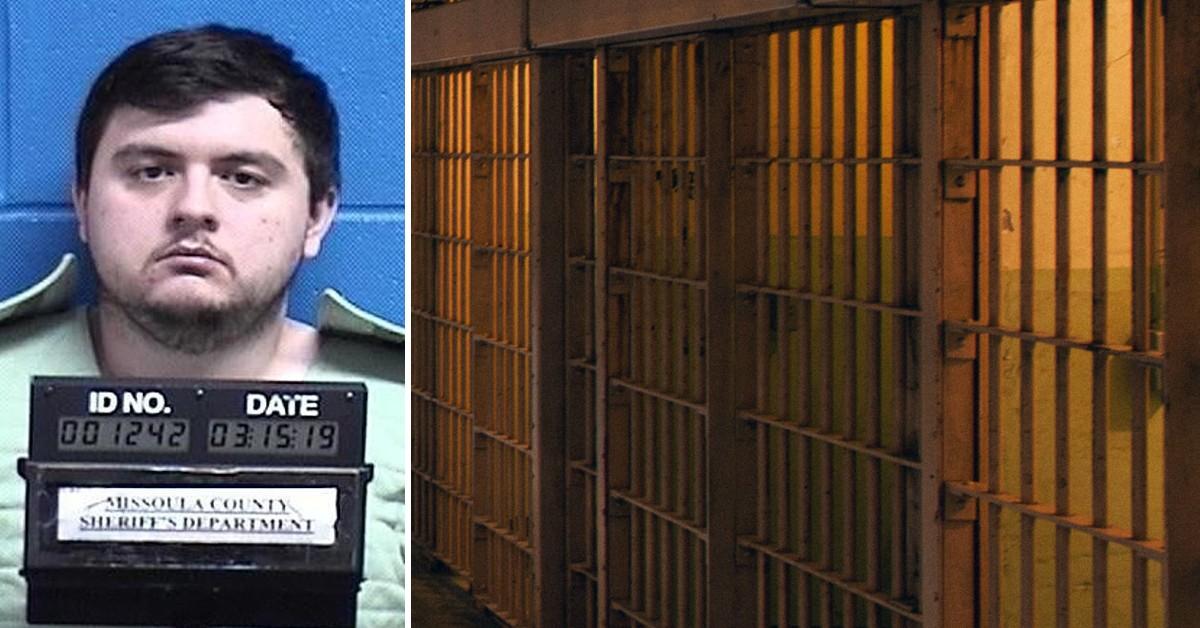 A Montana man went into a fit of road rage after a truck emitted a black diesel exhaust plume. When the truck occupants pulled over to talk to him, he shot them.
He will now spend the rest of his life behind bars.
Article continues below advertisement
Last week, District Court Judge Shane Vannatta handed Johnathan Bertsch four life terms for the shooting death of Shelley Hays, 28, and Julie Blanchard, 52. Bertsch pleaded guilty to deliberate homicide and three counts of attempted deliberate homicide.
On March 14, 2019, Blanchard had picked up her son, Casey Blanchard, and his friend, Hays, from a bar. As a joking gesture to their friend upon leaving the bar, they emitted black plumes of diesel exhaust while Bertsch drove behind the truck. In a fit of rage, the defendant sped after the trio, tailgating and flashing his high beams while trying to run them off the road.
Article continues below advertisement
According to prosecutors, Julie Blanchard eventually slowed down to allow Bertsch to pass by them. Instead, he drove ahead and waited for them. Despite Julie Blanchard's effort to avoid confrontation with the defendant, he followed until she pulled over.
When Casey Blanchard got out of the car, Bertsch started shooting, hitting him in the leg. Then, Hays also got out of the truck, and Bertsch shot him in the head and killed him.Next, the defendant drove home to retrieve more weapons and ammunition with tactical gears and armor vest.
The defendant was reported to have posted comments on an online gun forum of his intention to commit suicide by a cop.
Article continues below advertisement
Four hours later, Bertsch was spotted by Montana State Trooper Wade Palmer near Evaro Hill when the defendant immediately shot the officer multiple times in the head, neck, face and upper torso.
Months later, Julie Blanchard died from her injuries, while Palmer and Casey Blanchard recovered from their injuries, disabled with long-term health issues.
"I will never be able to play kickball with my boys or stand at my wedding or pick my loved ones up," Casey Blanchard's victim impact statement said.
Article continues below advertisement
"It crushes me every time I explain why I can't walk or can't play," said Casey Blanchard, who now uses a wheelchair, according to Great Falls Tribune.
The defendant's father, Burton Bertsch, told the court the motive behind his son's heinous act was due to him being bullied at school.
"That's what started it. This wouldn't have happened. Even though way overboard what he did. He should've never done something like that, and I never thought he would do something like that. Why did he have to bully my son again? My son didn't do nothing to him, my son didn't. And all those innocent people my son hurt because of that," said Burton Bertsch at the sentencing hearing, according to KTVH.
Article continues below advertisement
A month after Bertsch accepted his guilty plea, Palmer went on a medical retirement from Montana Highway Patrol after an eight-year career.
Vannatta ordered the 30-year-old Bertsch to serve all four life sentences consecutively at the Montana State Prison.
"The state recognizes there is no possible sentence that can undo the harm Johnathan Bertsch has inflicted on these families. There's nothing we can do to bring back the lives he stole and the lives he forever changed. But what we can do, and what we must do, is hold him accountable. He has earned every second of a life sentence without the possibility of parole," said Missoula Deputy County Attorney Meghann Paddock, according to Missoulian.
Become a Front Page Detective
Sign up to receive breaking
Front Page Detectives
news and exclusive investigations.
More Stories