Killer Flicks: 10 Shockingly Accurate, True-to-Life Films About the Most Famous Murderers to Ever Exist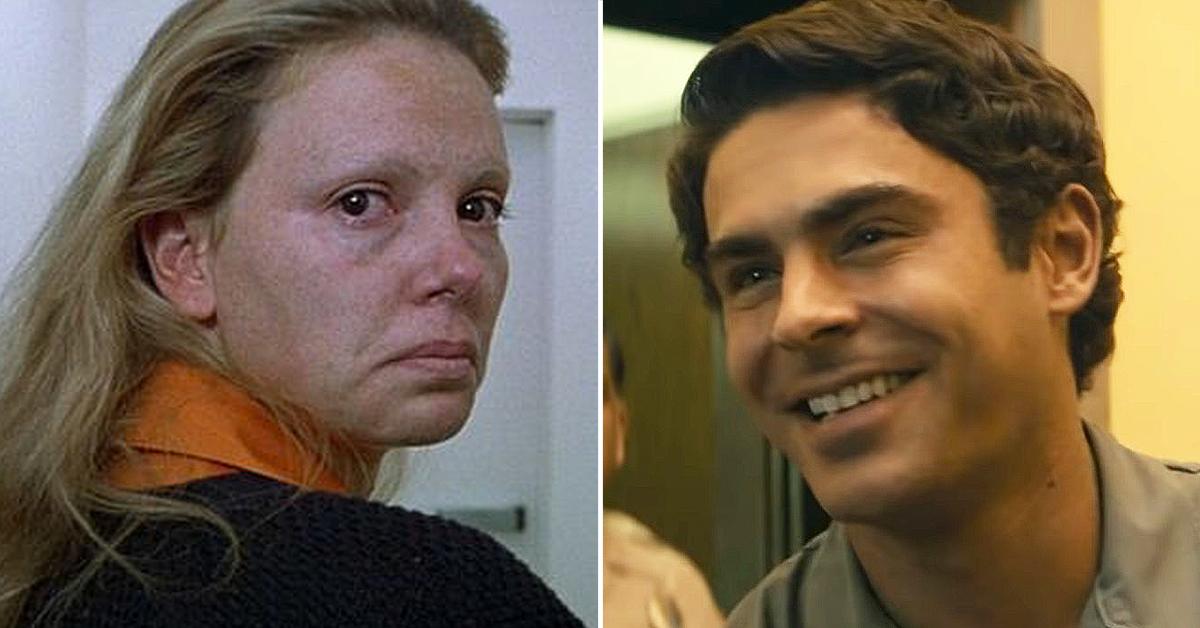 Even though homicide is one of Hollywood's favorite plot devices, mystery and horror films often use killers as a launching pad, concocting unbelievable stories that stray far from reality, such as the "Halloween" series or the great but highly fictionalized "Silence of the Lambs."
Sometimes Hollywood sticks with the facts and creates great drama out of the worst tragedy — these 10 films are based on shocking and true crimes.
Article continues below advertisement
THE FROZEN GROUND (2013)
This story of the Alaskan serial killer Robert Hansen and the Anchorage detective who hunted him down (played by Nicolas Cage) chronicles how a dedicated team of cops and one courageous woman connected the dots when bodies began appearing in the frozen tundra of central Alaska in the 1980s.
The key witness, 17-year-old Cindy Paulson, was a sex worker who Hansen abducted and raped. Against the odds, Paulson managed to escape just before he planned to fly her into the Alaskan wilderness and hunt her down like a wild animal. She lived to tell her story but came close to never testifying out of fear. John Cusack portrays Hansen, more famously known as the "Butcher Baker" because he was a baker by profession but a hunter and killer by avocation. Hansen is believed to have murdered 17 to 21 women between 1971 and 1983.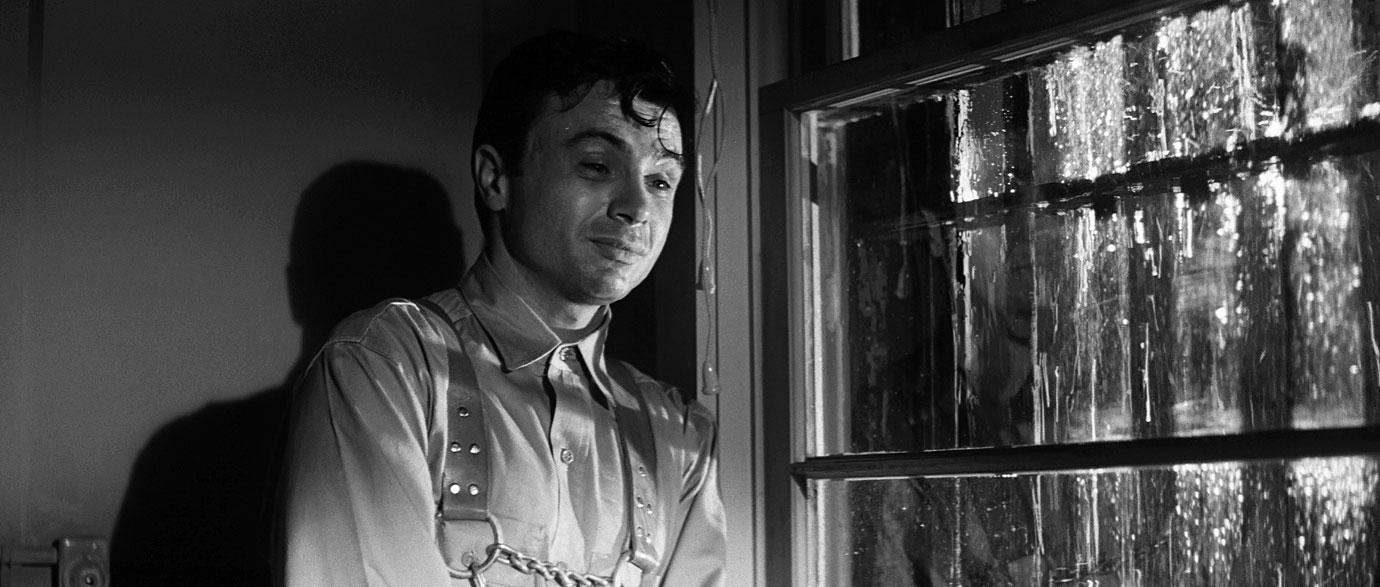 Article continues below advertisement
IN COLD BLOOD (1968)
Based on the bestselling true crime sensation from Truman Capote, the story of the massacre of the Clutter family in a lonely Kansas farmhouse is haunting and realistically told. Two men, drifters looking for a score, invaded the home of Herb and Bonnie Clutter, and their two children, Nancy, 16, and Kenyon, 15, one night in November 1959.
They held the family hostage, eventually executing all four of them with a shotgun and left with a small amount of money. Both men, recently paroled, were eventually captured, convicted and sentenced to death. The brutality and cold-bloodedness of the crime shocked the nation, as Richard Hickock and Perry Smith murdered out of spite. Hickock had been told by a former cellmate that Herb Clutter was rolling in cash but when the convicts arrived at the Clutter farmhouse, they found no cash on the property.
Film critic Roger Ebert wrote. "At times, one feels this is not a movie but a documentary that the events are taking place now."
The Clutter family massacre was some of the worst murders the United States ever experienced, and although Smith and Hickock were not serial killers, their crimes were equally brutal.
The black-and-white film depicts events accurately, with little attempt to explain the whys of Smith and Hickock and Smith as anything more than impulsive and mean. In an ironic twist, one of the film's stars, Robert Blake, would go on trial years later for murdering his wife.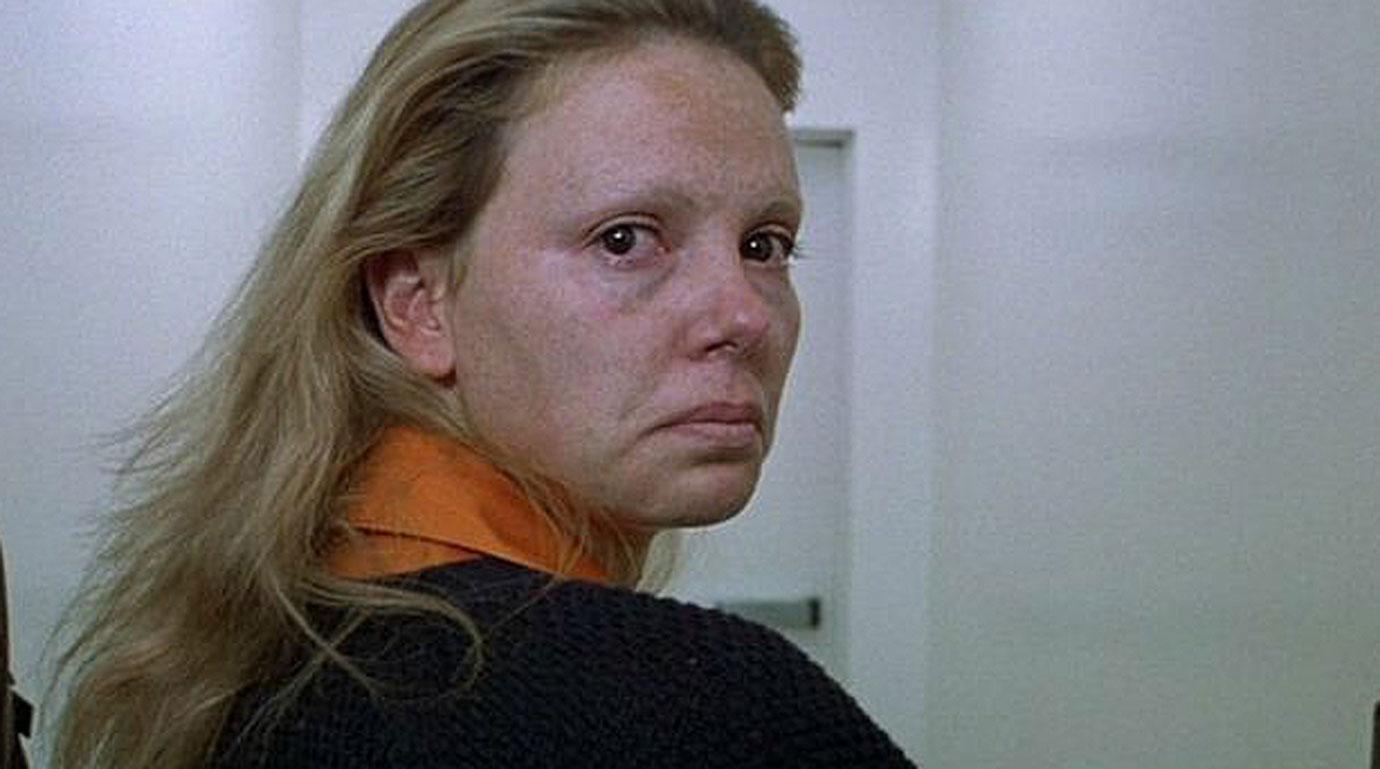 Article continues below advertisement
MONSTER (2003)
Charlize Theron portrays the most famous U.S. female serial killer and responsible for seven homicides near Daytona Beach, Florida in the late 1980s. Aileen Wuornos was a sex worker who came from a profoundly dysfunctional and abusive family. She gave birth at 14 as the result of a rape and shortly thereafter began living on the streets, where she would spend the rest of her life.
The film adds a fictional component, a love interest named Selby (Christina Ricci), who begins a relationship with Wuornos just before the murderess starts killing her clients. Wuornos, who suffered from antisocial personality disorder and borderline personality disorder, is played by Theron as highly unstable, unlikable and deeply vulnerable. Some critics felt this killer was too sympathetic.
Wuornos had a long string of arrests, beginning at age 18 for disorderly conduct and firing a gun from a moving vehicle, but did not kill her first victim until the age of 33. In 1989 and 1990, she shot seven Johns to death. In the film, she commits her first homicide as revenge for being raped. She claimed all murders were self-defense. She was convicted in November of 1992 of five of the homicides and put to death by lethal injection on Oct. 9, 2002.
SUMMER OF SAM (1999)
Someone terrorized New York City, gunning down young couples in the streets or as they sat in their cars or firing shots at random victims on late night city streets. This semi-fictionalized account by acclaimed director Spike Lee paints an accurate portrait of a city on edge, living with a mysterious evil force that touched everyone's lives. In 1977, the innocence of late summer nights with friends came to a sudden end.
The killer turned out to be David Berkowitz, but many suspect others were involved. He was later implicated in a spate of arsons, still unsolved, throughout New York City. Berkowitz was convicted of murdering six people and wounding seven others. He remains imprisoned in Shawangunk Correctional Facility in New York.
"Summer of Sam" creates fictional characters whose lives are affected by the general sense of fear and danger stalking the city. The characters are imaginary, but the shootings and city-wide tension the film evokes are an accurate portrayal of mid-seventies New York life, before and after Berkowitz.
Article continues below advertisement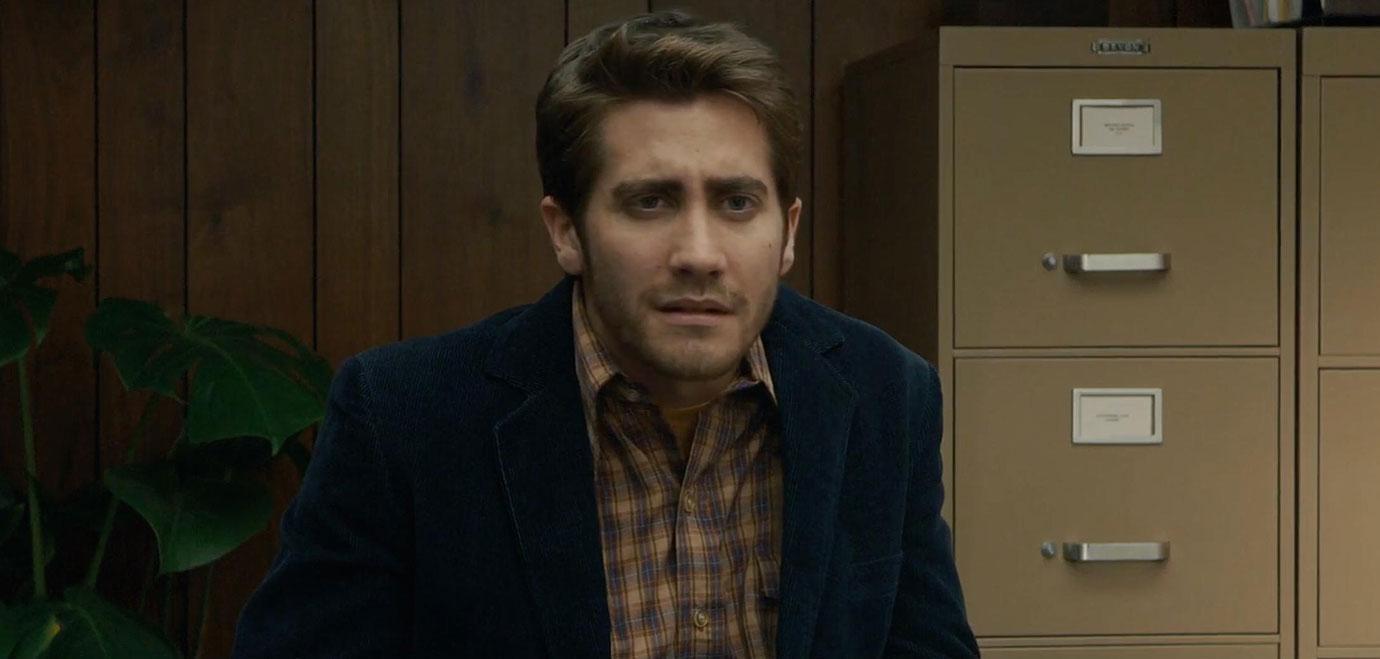 ZODIAC (2007)
The Zodiac killings, which occurred in the late 1960s and early 1970s in the San Francisco area, have never been solved, although an elite team of former law enforcement known as the "case breakers" believe they know who the killer is, according to FrontPageDetectives.
Despite clues in the form of a mysterious cipher (the last one finally cracked in 2021, by Frenchman Faycal Ziraoui) and letters from the killer to the San Francisco Chronicle, investigators could never catch the man who shot or stabbed at least five victims.
"Zodiac" is considered one of the finest crime films ever made, following detectives and journalists as they desperately try to stop the next murder. Despite the lack of a definite villain, the film masterfully depicts the abiding fear in San Francisco, the frantic chase to prevent more deaths, and the compelling reasons why the prime suspect could have been Zodiac Killer.
Article continues below advertisement
SNOWTOWN (2011)
"Snowtown" is a distant suburb of the large Australian city of Adelaide, which lies along the scenic coast in South Australia. Adelaide is a normally quiet, prosperous community with a low crime rate. In the recesses of its civilized society, three men committed a dozen grisly murders during a seven-year period in the 1990s.
About 80 miles north of Adelaide, Snowtown is well out of sight of Adelaide's beaches and fancy shops. The killers were not from Snowtown, but all 12 bodies were found there. The victims, eight of whom were young men, had never lived in the city. All were tortured before their deaths. Eight of the bodies were found stuffed in barrels in a defunct bank vault in town.
Three men, led by John Bunting, were arrested in May 1999, putting an end to the carnage. Bunting told authorities he committed the acts as revenge against pedophiles. He was also known as vehemently homophobic. Bunting's two comrades were followers, and a fourth man helped dispose of the evidence. The killers stole the identities of several victims to profit and were ultimately arrested when victims were identified and tied to the killers.
All four are still living, serving life sentences in South Australia.
MY FRIEND DAHMER (2017)
Ross Lynch gives a compelling performance as a teenage Jeffrey Dahmer, growing up in Ohio to a distant engineer father and unstable mother who looked past his eccentricities. The film chronicles his high school years in the 1970s, including his relationship with another boy who began a superficial friendship, mostly as a means of using Dahmer for entertainment.
"My Friend Dahmer" is based on a graphic novel by John Backderf, who allowed Dahmer into his friend group, superficially, but ultimately cut the friendship when he sensed his peer's vast reservoir of inner darkness.
Dahmer liked dead things and spent a lot of time alone, but he responded when a group of boys pretended to befriend him. By the end of the film, before he moves to the big city to start his life post-graduation, there are already signs of what's to come.
In 1992, Dahmer was sentenced to life in prison for 15 murders. He was killed in prison when a fellow inmate attacked him with a razor.
Article continues below advertisement
CITIZEN X (1995)
A serial killer named Andrei Chikatilo lurked around train stations and bus terminals, but it would be years before the Soviet government linked him to multiple murders. Ultimately, his victim count would total 56 – most of whom were homeless youth, their bodies discovered mutilated in the forests not far from the trains and buses they meant to board.
In the HBO film "Citizen X," Donald Sutherland stars as a determined, out-of-the-box police investigator trying to solve horrific murders in a country in denial. The serial killer and rapist tortured his victims, mutilated their bodies, and sometimes ate their organs. A man named Alexander Kravchenko was wrongly imprisoned and executed by firing squad as responsible for one of Chikatilo's early crimes, the rape and murder of a 9-year-old girl.
Because Chikatilo killed so many, the film does not examine each individual case.
The "Butcher of Rostov" was executed on Valentine's Day 1994 with a single gunshot to the head. He was buried in the prison cemetery in an unmarked grave.
THE DELIBERATE STRANGER (1986)
"The Deliberate Stranger" details the crimes of perhaps the most notorious serial killer in U.S. history.
This 1986 mini-series stars Mark Harmon and follows the crimes of Ted Bundy, who terrorized Seattle in the 1970s. The film is a straightforward account of Bundy's movements, his guises for luring female victims, and his outwardly normal appearance.
The film was based on a book by journalist Richard W. Larsen but does not give a full account of each murder. The mini-series begins in Seattle and continues as Bundy degenerates into a drifter, moving to Utah, then Colorado, then to Florida as a fugitive just a few steps ahead of law enforcement.
Bundy's lawyer referred to this film in her book "Defending the Devil" as "stunningly accurate." Harmon's performance earned praise and most of the film was shot on location, including the jails where Bundy spent time.
Article continues below advertisement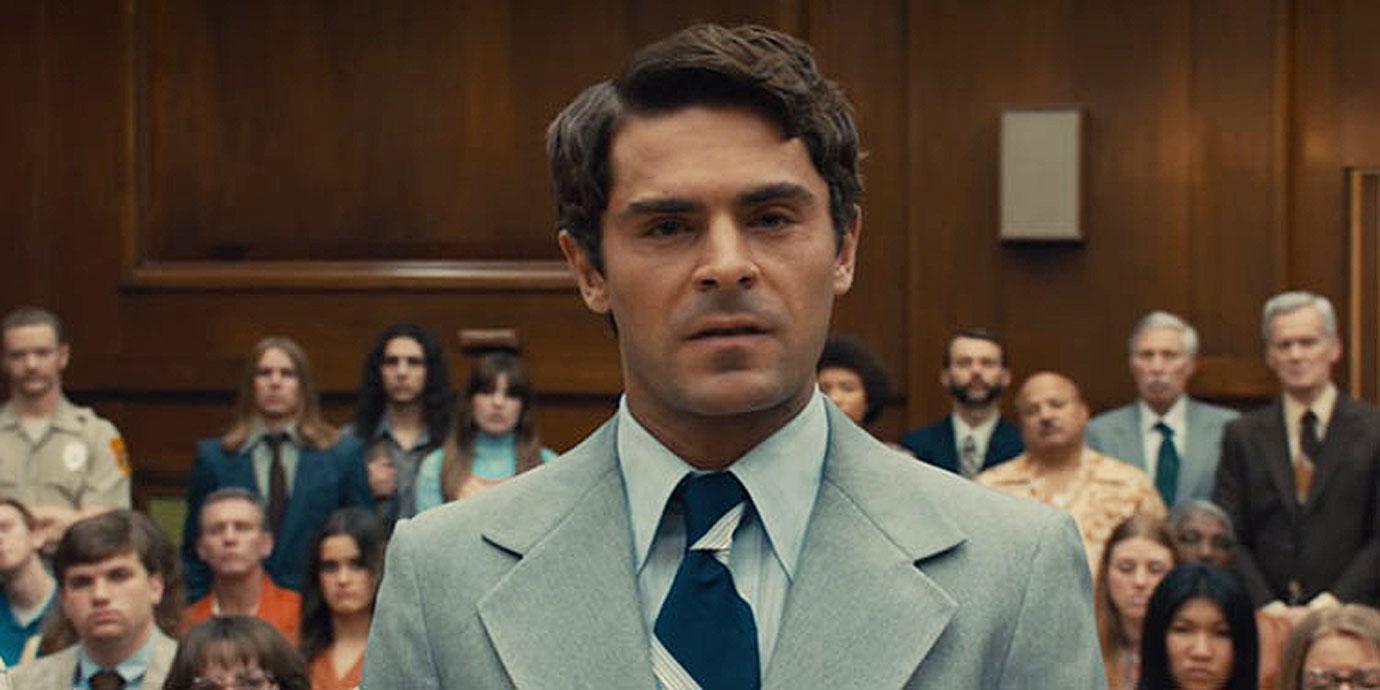 EXTREMELY WICKED, SHOCKINGLY EVIL AND VILE (2019)
As Bundy is the most infamous serial killer in U.S. history, it's fitting there is more than one well-told story of his crimes. This recent film, based on a memoir by Elizabeth Kendall, Bundy's long-term girlfriend, offers a different perspective on the shapeshifter who morphed from solid citizen to ruthless serial killer. No one caught on for years, including his live-in girlfriend.
Although the film got mixed reviews, Zac Efron's performance as Ted Bundy was spot on. He encapsulated the essence of Bundy— a thin layer of superficial charm distracting people from the beast below the surface, who reveled in aggression and hatred. Critics praised Efron's ability to keep the viewer glued to the screen while noting the story itself was nothing new.
The film introduces dozens of characters from Bundy's life and follows the story from the time he meets Kendall until she finally walks away from the relationship after he admits, from prison, that he used a hacksaw to decapitate one of his victims.
Become a Front Page Detective
Sign up to receive breaking
Front Page Detectives
news and exclusive investigations.
More Stories