Say Cheese!: Here are 10 absurd mugshots and how the suspects found themselves in cuffs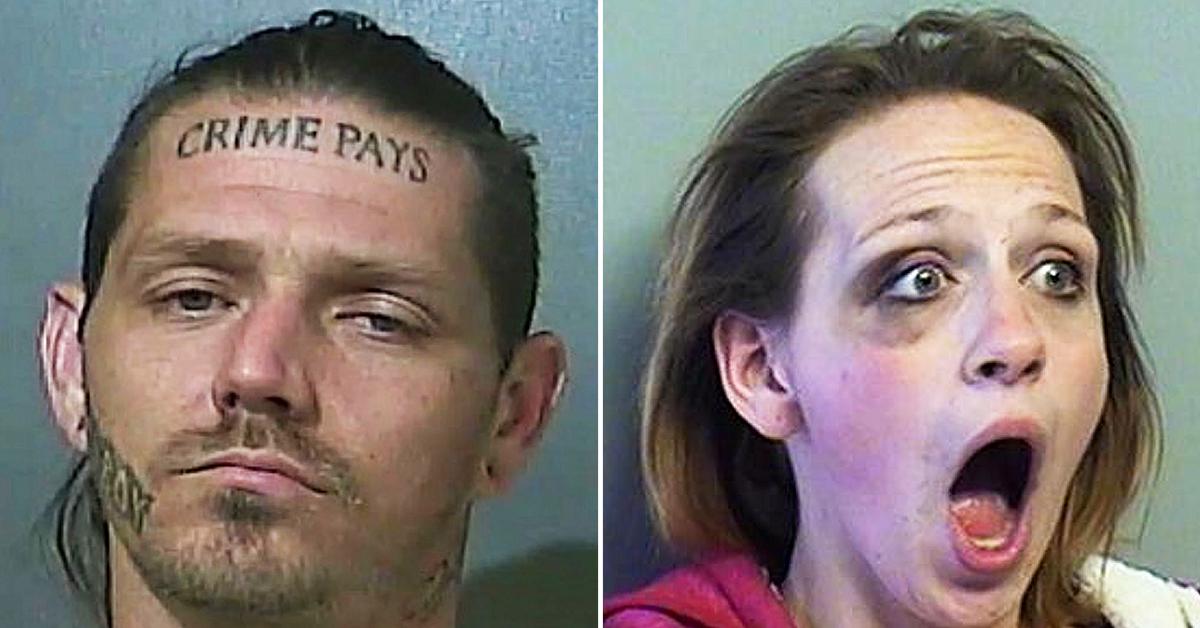 For most people, getting arrested is the worst moment of their life.
But, some take it a step further with a mugshot that only adds to the moment. And adds to their infamy.
Article continues below advertisement
Sometimes it's a funny expression, sometimes it's a misplaced tattoo, sometimes it's a poor choice of clothing. Whatever the reason, the mugshots become the story more so than the crime. Here are 10 absurd mugshots that will likely cause anyone to wonder what was going on.
CARLOS RODRIGUEZ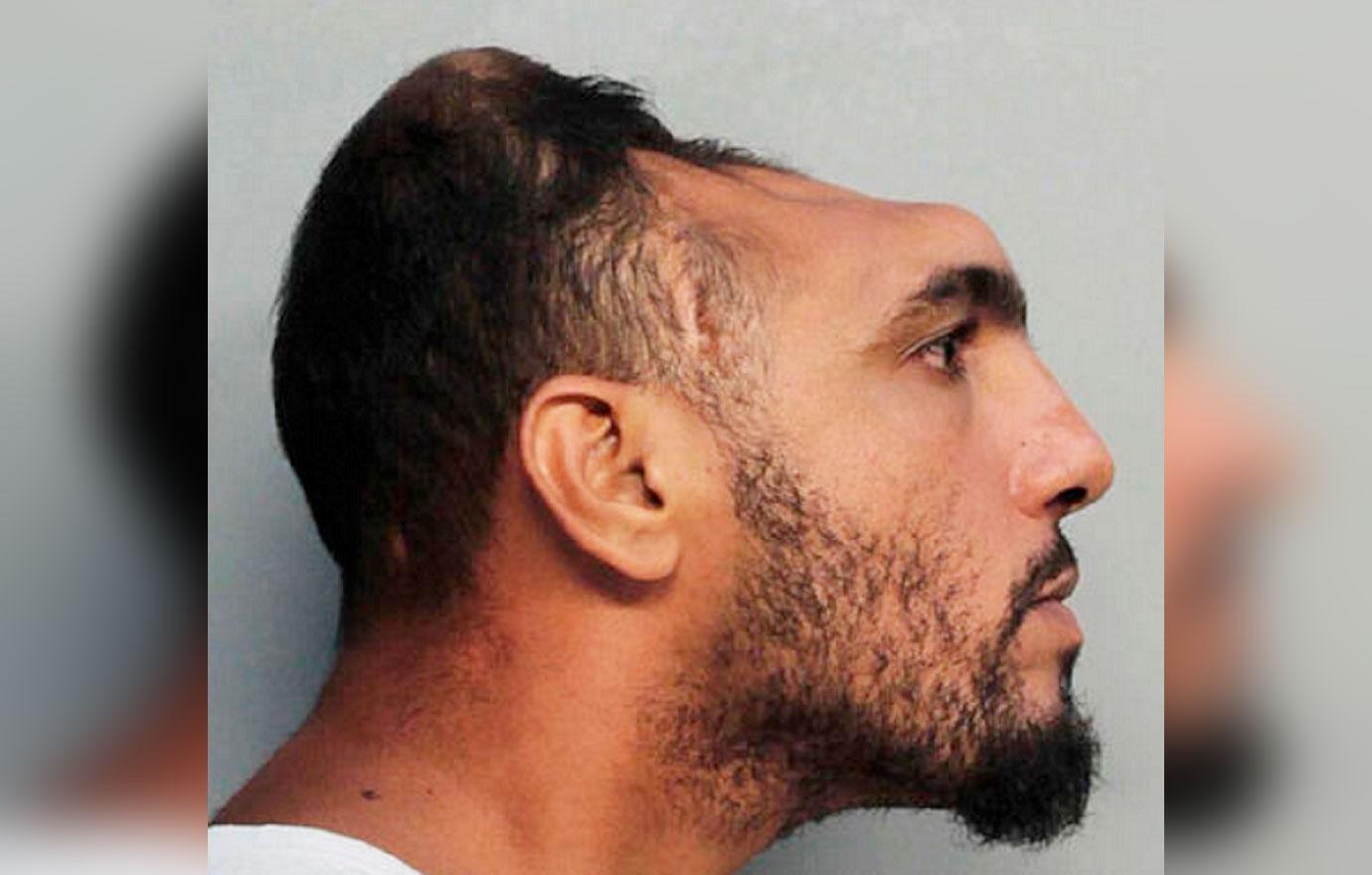 Posing with what seems to be a sunken head, police arrested Carlos "Halfy" Rodriguez for allegedly setting his mattress ablaze in Miami, Florida. Charged with arson and attempted murder, this isn't Rodriguez's first encounter with the law. In 2010, police charged Rodriguez for soliciting services from a sex worker, according to WSFA 12 News.
He now frequently talks about his condition, which caused his skull to sink.
Article continues below advertisement
RONALD GALLAGHER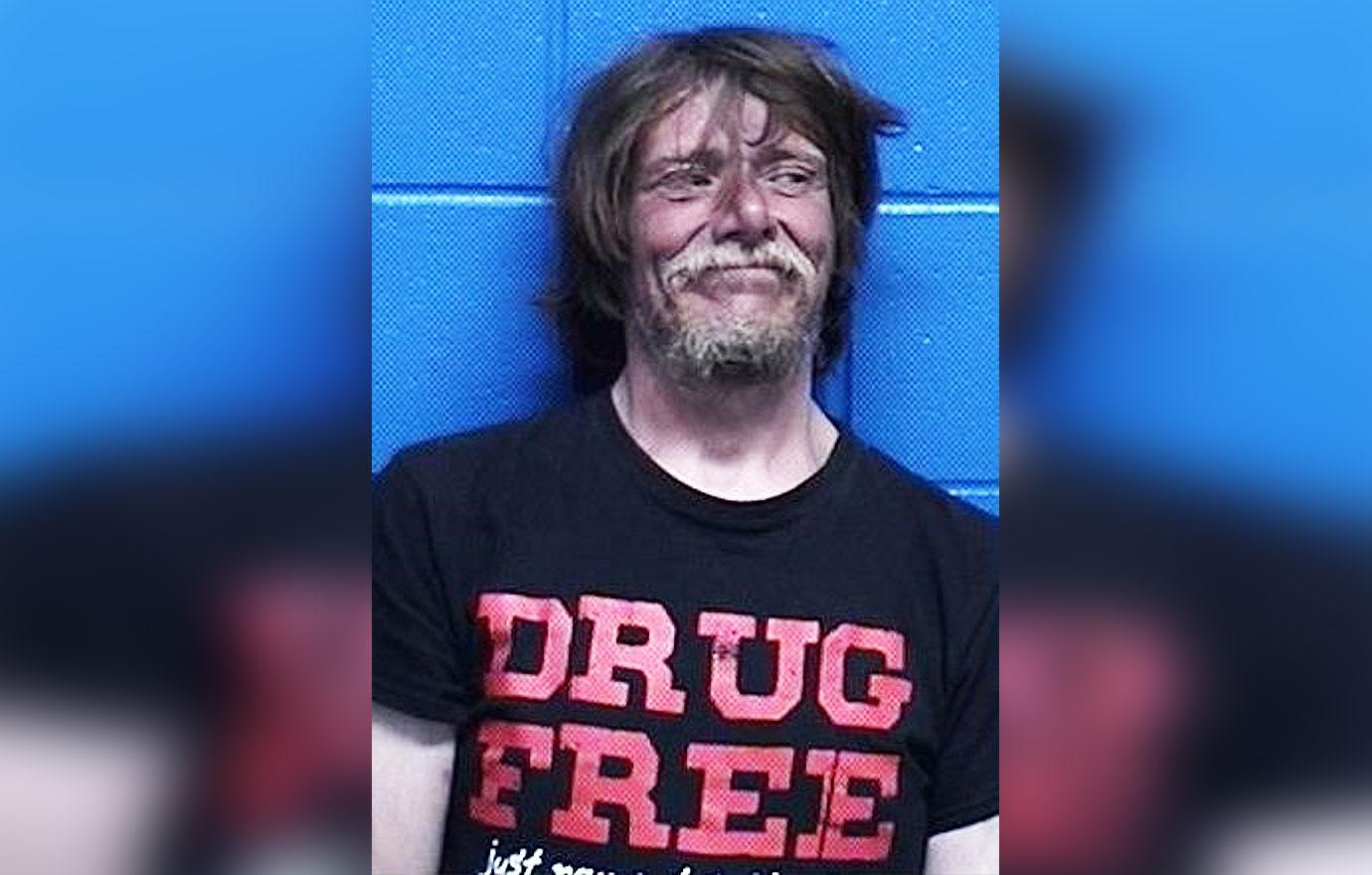 Despite donning a "Drug Free" shirt in his mugshot, Ronald Gallagher was, unfortunately, the complete opposite. On May 12, 2020, police arrested Gallagher on charges of possession of marijuana, resisting arrest and disorderly conduct.
Gallagher is well known by the Missoula County Police, with this incident being his 7th time at the jail. Each of Gallagher's arrests is complemented with a memorable mugshot.
Article continues below advertisement
ASHLEY STABBLER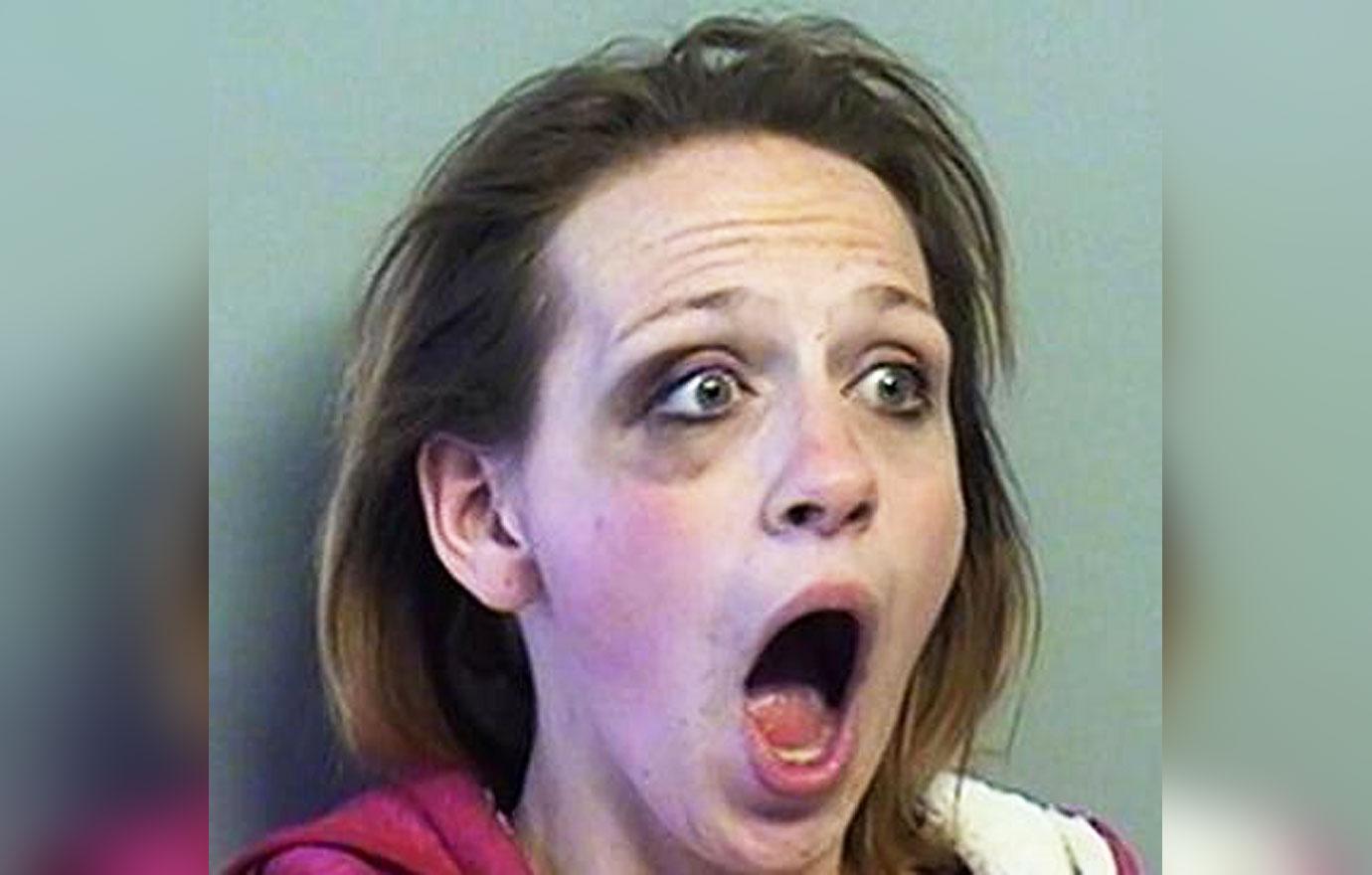 On March 2, 2015, Tulsa police arrested Ashley Stabler for several driving offenses, including driving with a suspended license, not having proof of insurance, and improper license plates. Police took the mugshot at the Tulsa County Jail and aren't sure why Stabler made the surprised face, according to KFOR News.
Three days later, police released Stabler after she paid her $600 bond.
Article continues below advertisement
CHARLENE THOMPSON
After allegedly pouring hot grease on a victim during a fight, police arrested Charlene Thompson on Dec. 4, 2018. Thompson is no stranger to local authorities, with several mugshots for various crimes over the last two decades.
At the time of her arrest, there were two outstanding warrants for Thompson related to charges of criminal damaging or endangering, according to FOX 19 Now.
Article continues below advertisement
PAUL STEVENS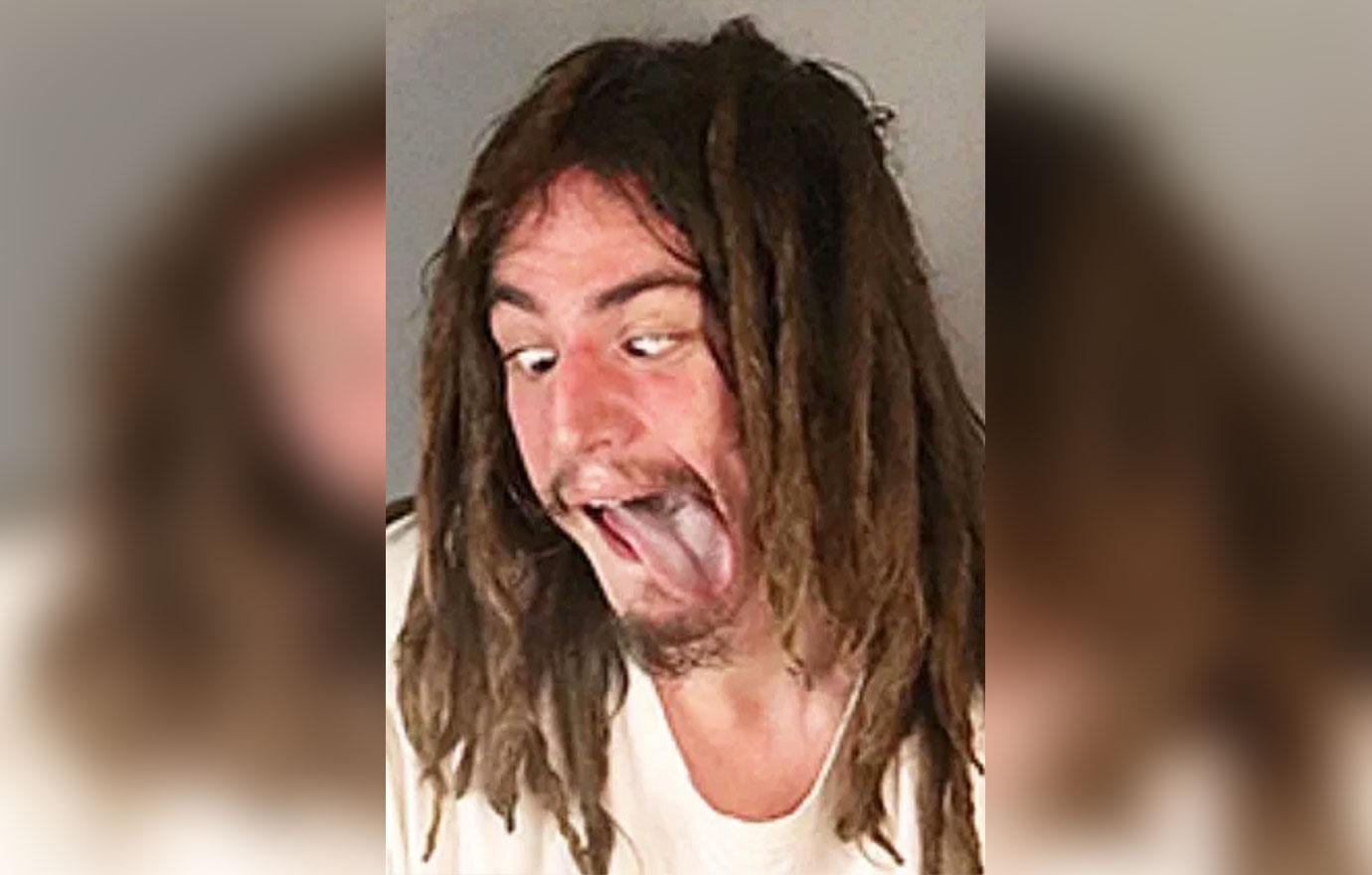 In 2017, police arrested the then 27-year-old Paul Stephen Otto after allegedly choking his 83-year-old landlord. According to the New York Post, Stephen fled the scene but was later caught by police after crashing his Volvo sedan into another vehicle.
The Norco Police charged Otto with attempted murder and cruelty to a dependent adult. Police booked him into the Robert Presley Detention Center, holding him on a $300,000 bail.
Article continues below advertisement
HEATHER GARCIA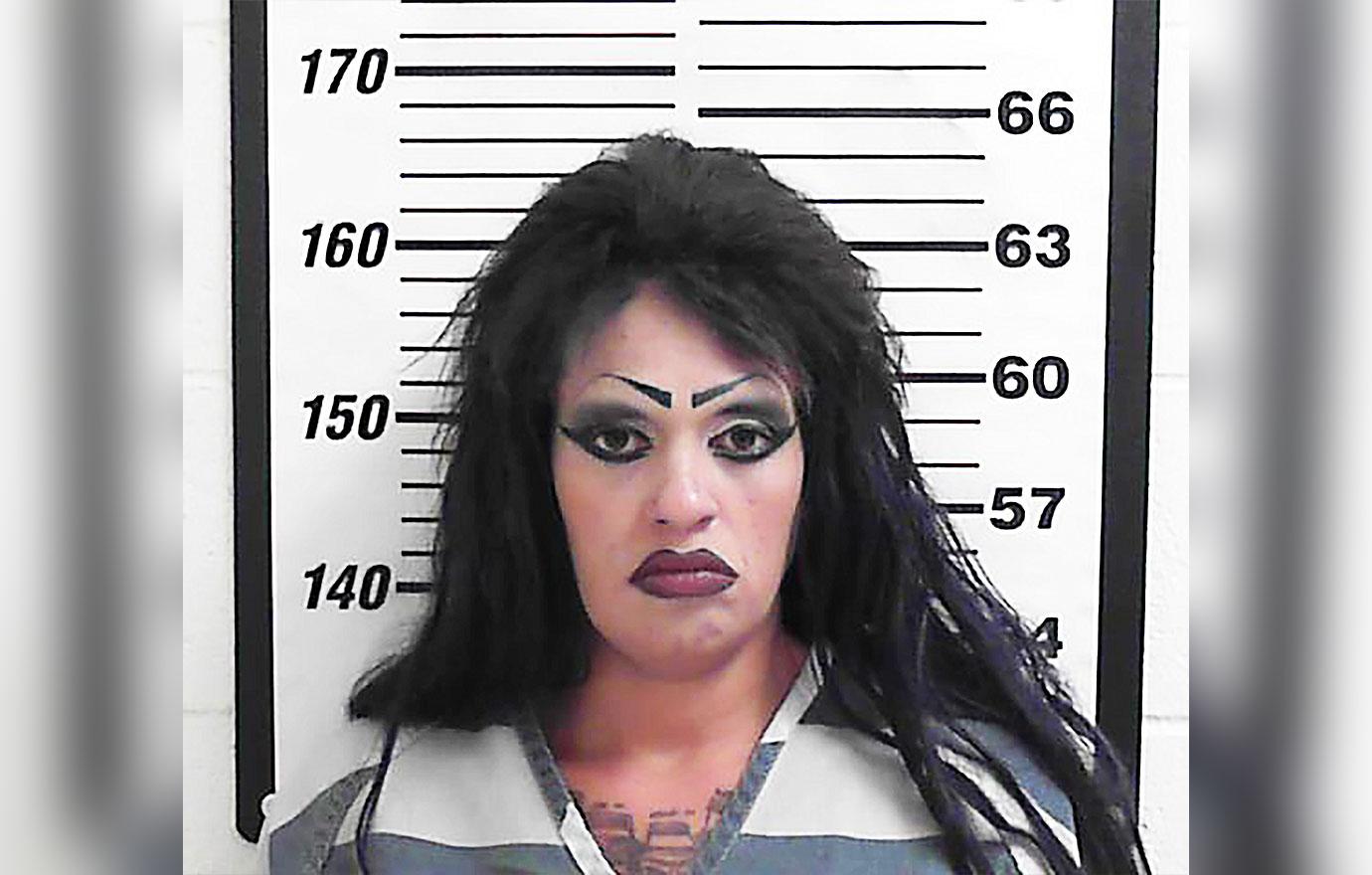 Initially pulled over by police for driving without a license tag, Heather Garcia received additional charges related to drug possession and offering false personal information to a law enforcement officer, according to 2KUTV.
When police attempted to gather personal information from Garcia, she used the name Mercedes and said she was born in 1998; however, the name belonged to her daughter.
Police found additional warrants for Garcia, leading to her arrest.
Article continues below advertisement
MICHAEL GORMLEY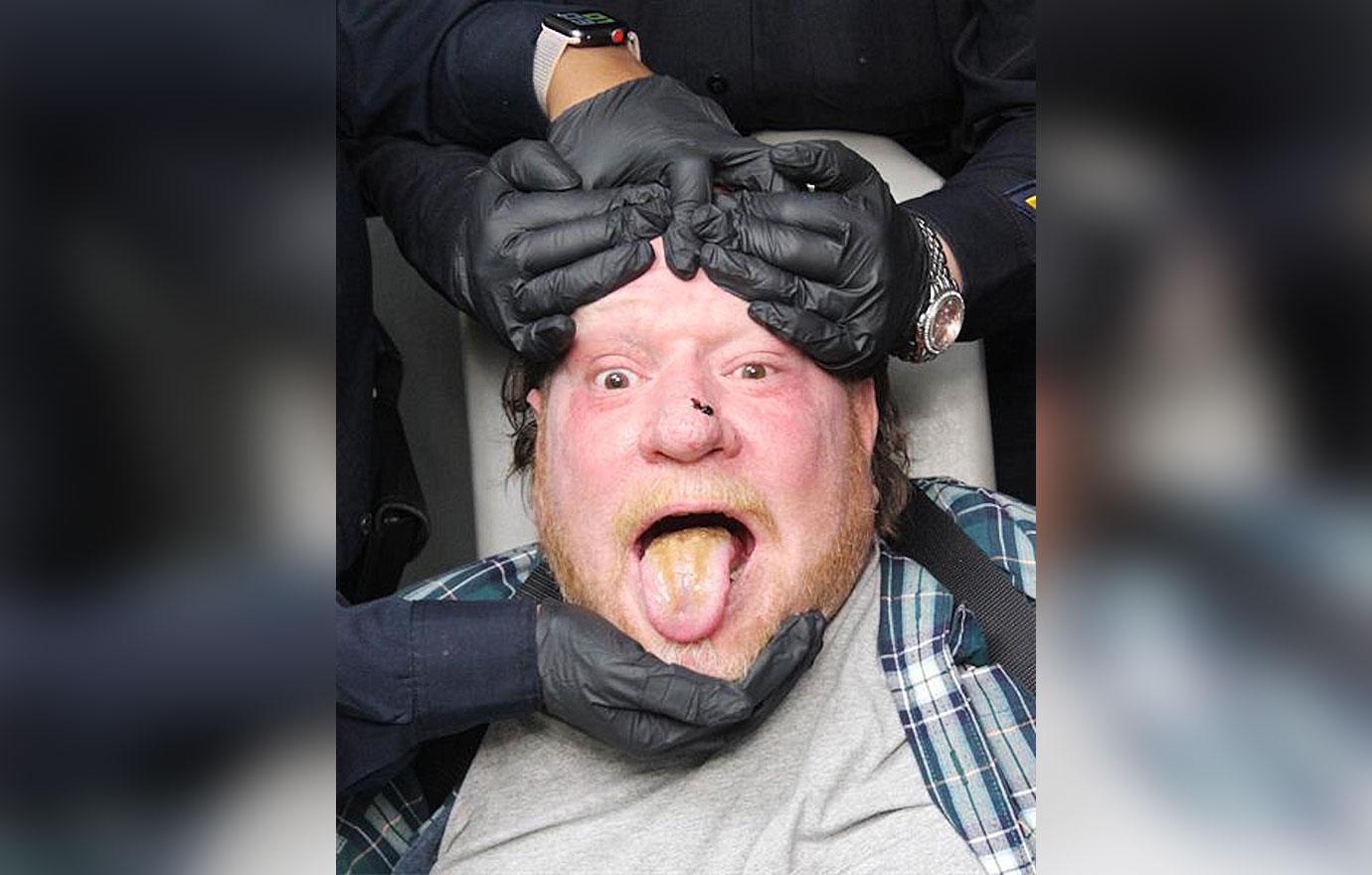 In Norfolk, Virginia, police arrested 54-year-old Michael Gormley on several charges, including assault and battery, and making a false report to police, according to The Smoking Gun.
Gormely's unique mugshot depicts four hands holding up the criminal's head to take the now-infamous picture.
Article continues below advertisement
LAWRENCE PATRICK SULLIVAN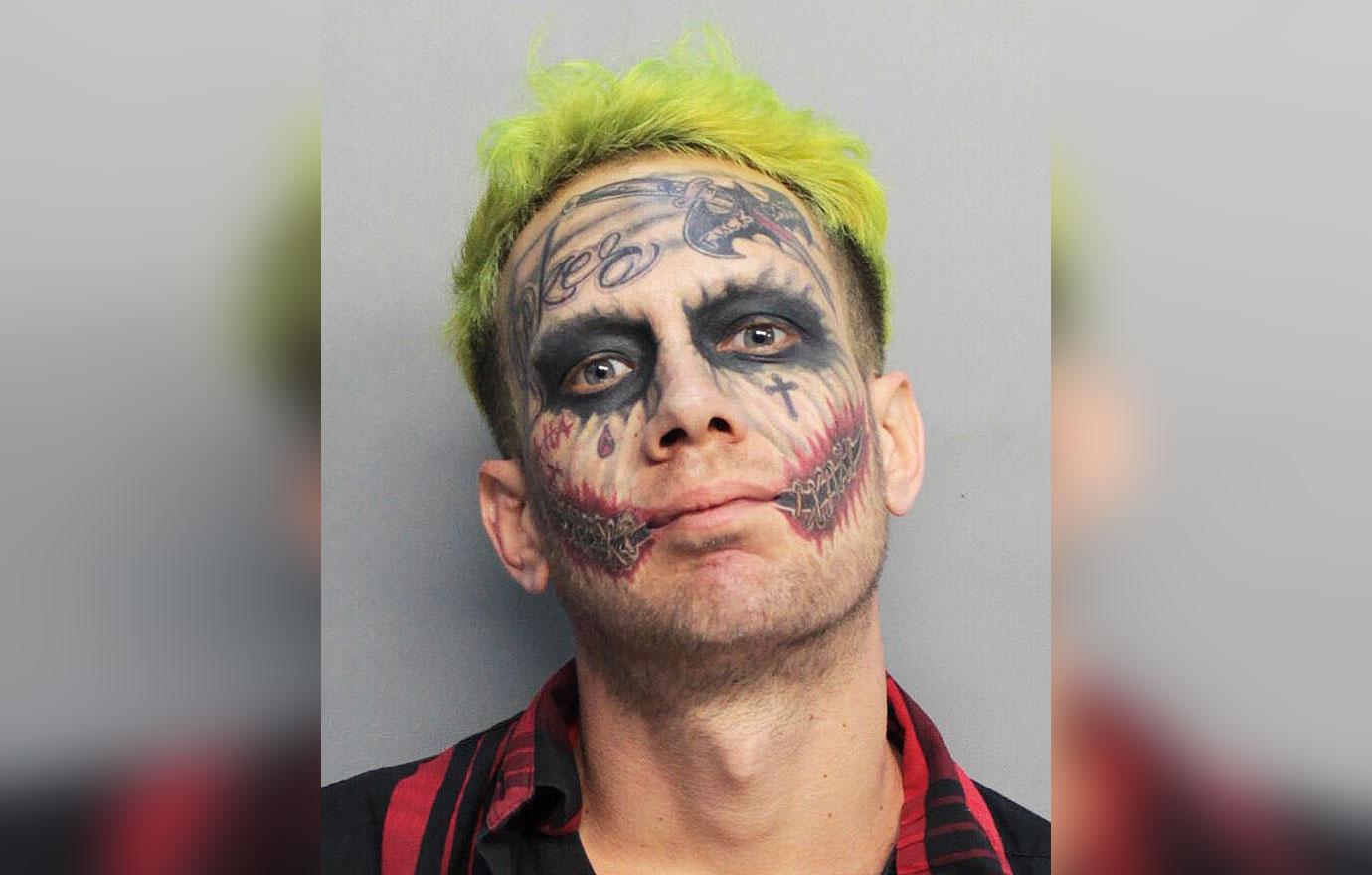 On May 23, 2017, a witness called police after noticing Lawrence Patrick Sullivan waving a gun near an apartment complex. When police arrived on the scene, they said they found Sullivan with a loaded gun with six live rounds on him, according to the Miami Herald. At the time of arrest, police charged him with carrying a concealed weapon.
Several days later, police received another call concerning Sullivan. A witness reported seeing a man with bright green hair loitering near another apartment complex. Police allegedly found marijuana on Sullivan, which he attempted to toss out before the arrest.
Article continues below advertisement
CHRIS KEMP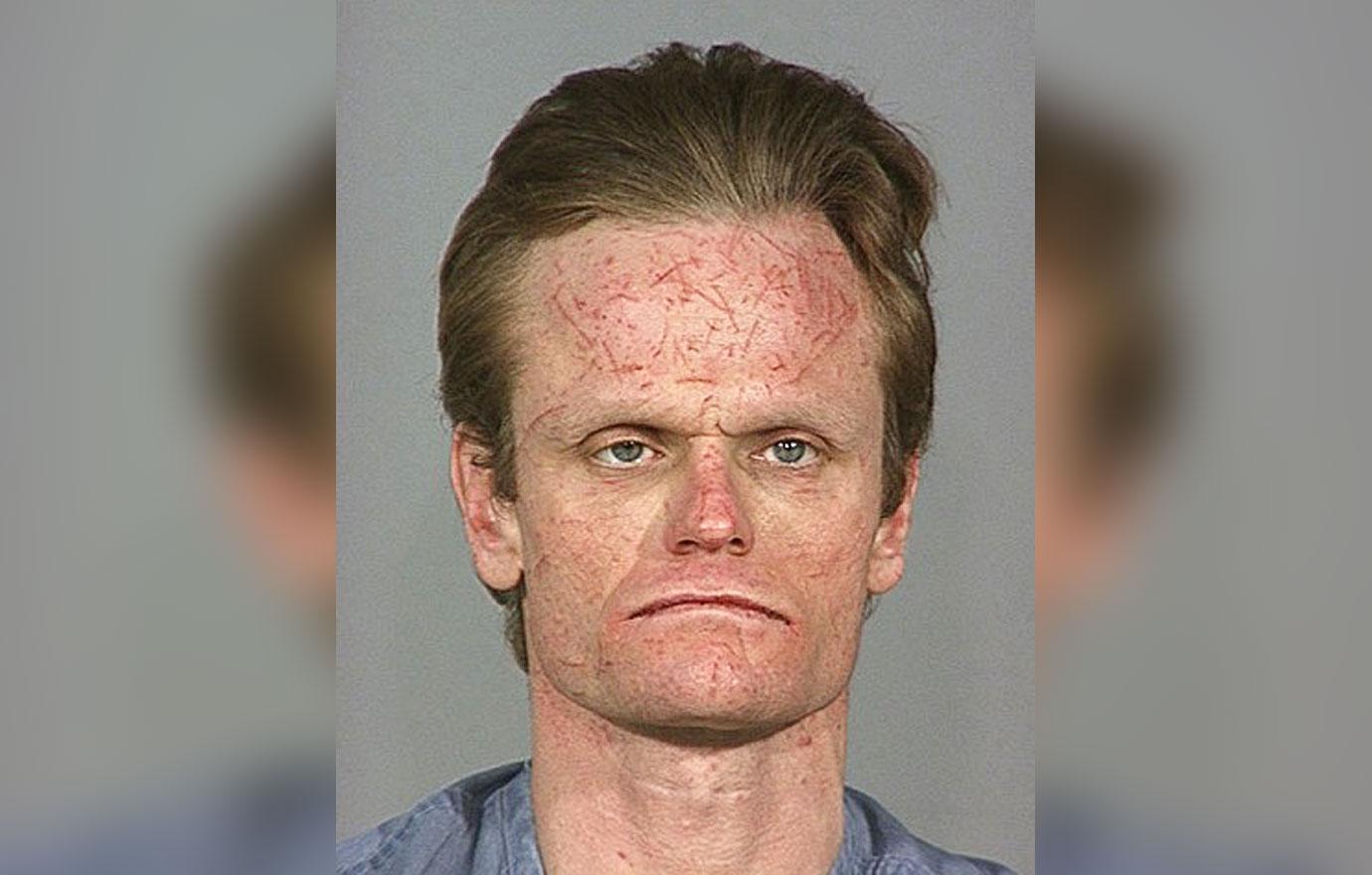 On Dec. 26, 2003, police arrested Chris Kemp for burglary, leading to the criminal's infamous mugshot, where many compare him to the cartoon character "Beavis." Police discovered Kemp in the Gresham home of Carlos Castillo, who caught Kemp wearing his mother's clothes.
Police booked Kemp into the Multnomah County Jail for first-degree burglary, holding him on a $50,000 bail, according to Gresham News.
Article continues below advertisement
DONALD MURRAY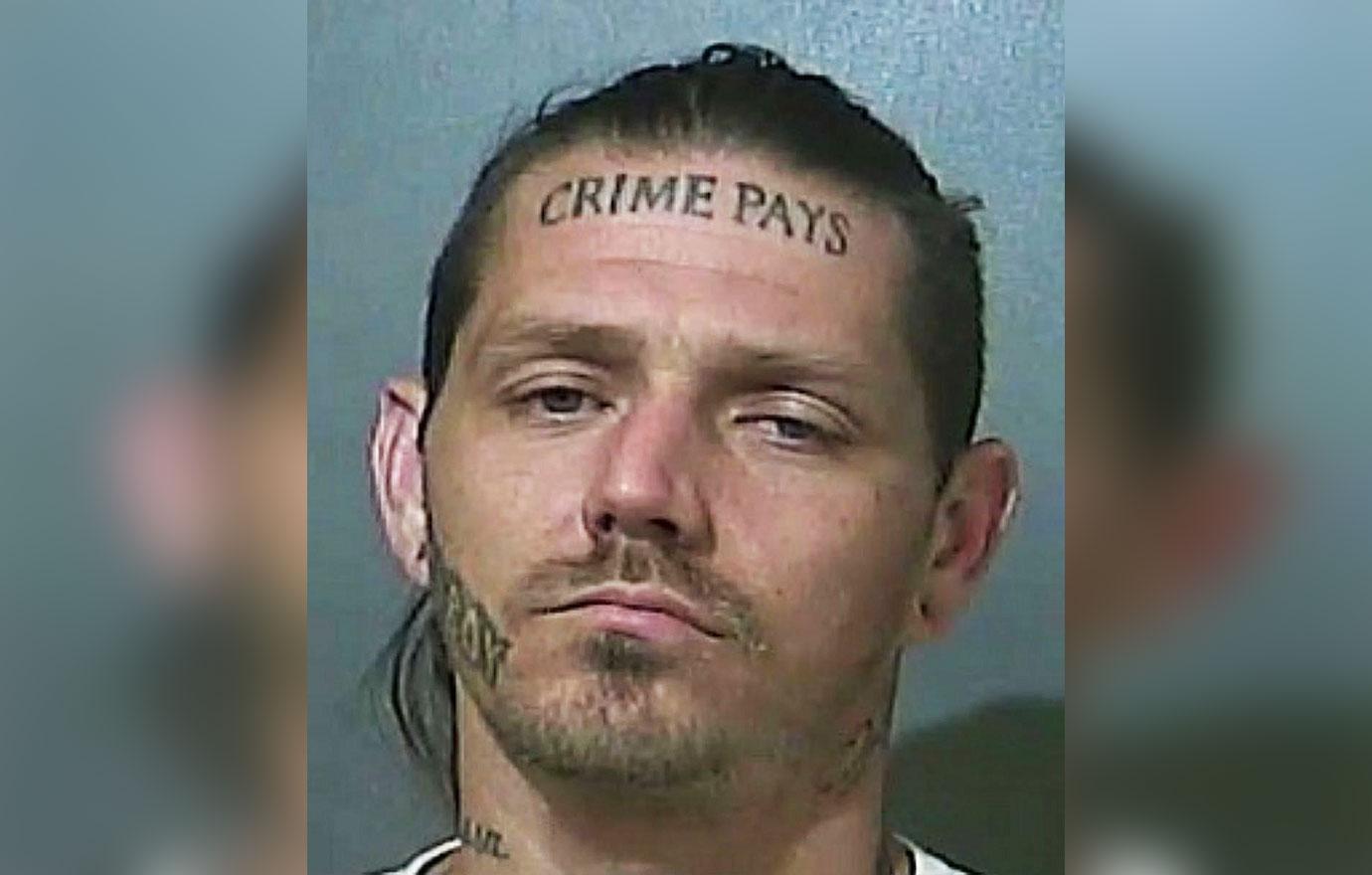 Police arrested 38-year-old Donald Murray after he allegedly led them on a chase in Terre Haute, Indiana. Once caught, police charged him with resisting law enforcement, auto theft, and possession of methamphetamine, according to FOX News.
Murray's tattoo, "Crime pays," displayed across his forehead made his mugshot famous.
Become a Front Page Detective
Sign up to receive breaking
Front Page Detectives
news and exclusive investigations.
More Stories