Tiny Victims: Terrifying Cases of Munchausen Syndrome by Mothers Against Their Own Children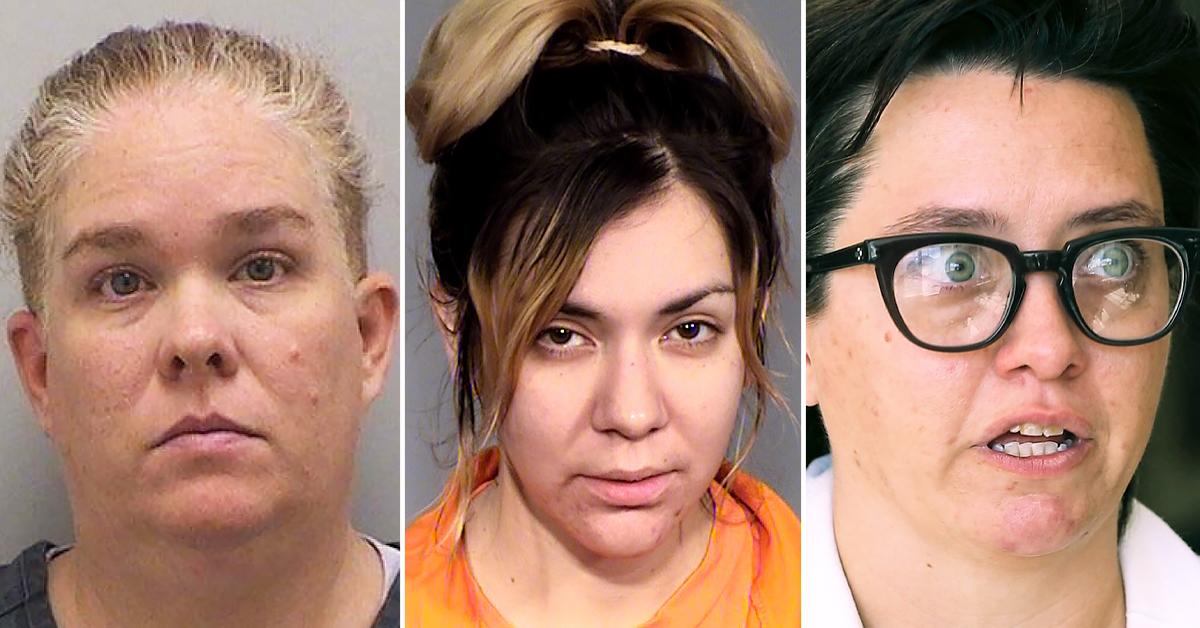 Usually, a mother's love is the best you'll ever receive in life. Unfortunately, however, some mothers take their caretaking duties too far, causing more harm than good to their beloved children.
Article continues below advertisement
These mothers suffered from Munchausen by Proxy or Munchausen Syndrome. As a result, their children suffered grave consequences at their mother's hands.
LACEY SPEARS
Over several years, Lacey Spears poisoned her son with salt. As reported by the New York Post, the mommy blogger force-fed her son high concentrations of sodium through a feeding tube connected to his stomach. Nevertheless, Spears enjoyed the attention and compassion she and her son received for his illness, which she documented through her social media pages.
Spear's horrendous acts came to light during a visit to a hospital, in which security footage showed the mother pumping sodium into the feeding tube, then alerting medical staff of her son's abrupt change in health. Shortly after, her son died from the high sodium intake at the hospital.
Police promptly arrested Spears, and she is currently serving a life sentence for the murder.
Article continues below advertisement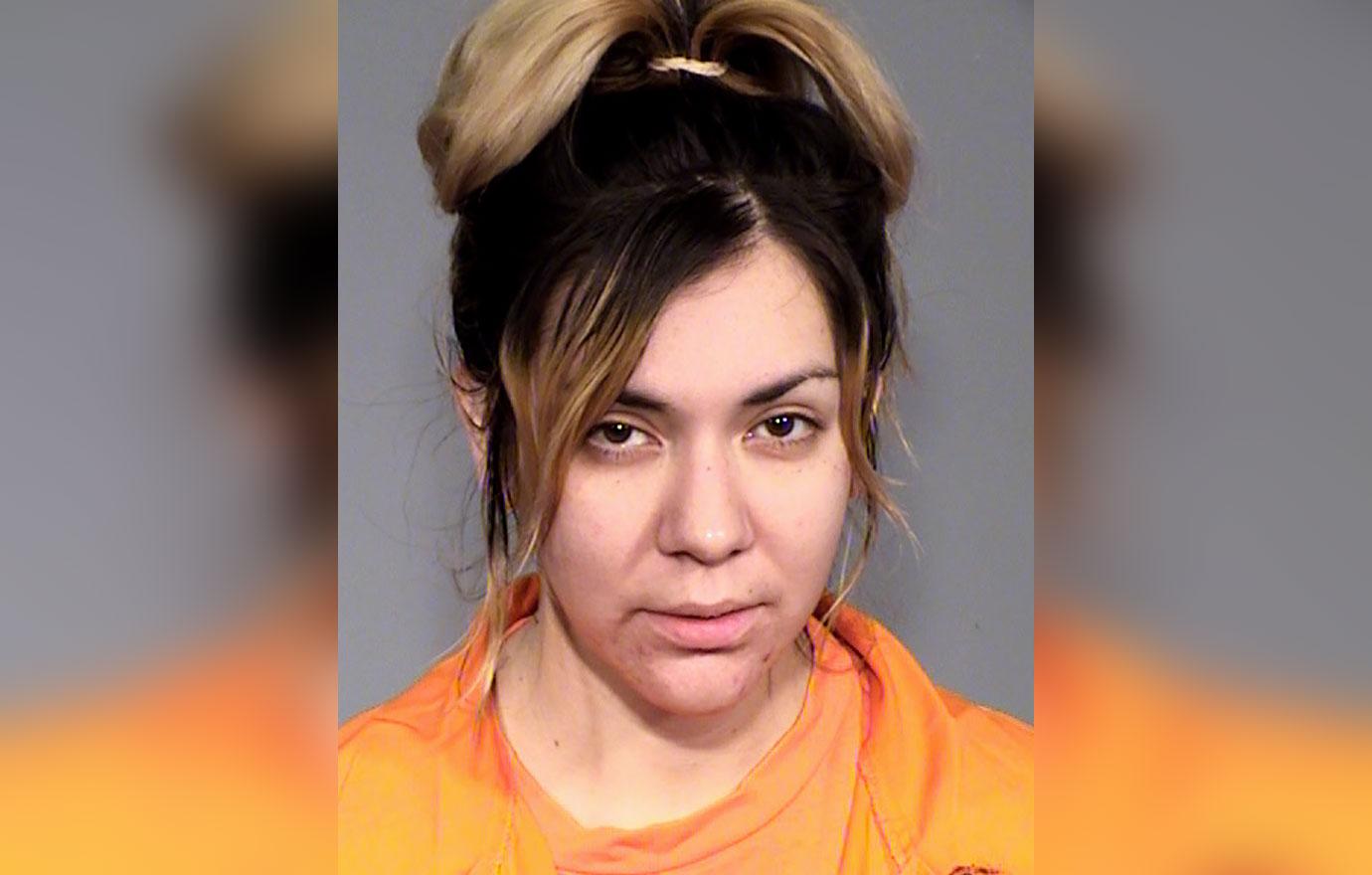 BLANCA MONTANO
Suspicions arose around young mother Blanco Montano as her daughter was constantly in and out of the hospital for severe illnesses. On Feb. 23, 2011, during a visit to the University of Arizona Medical Center, the mother stated her children, an older son, and a 5-month-old daughter were suffering from flu-like symptoms. However, tests results showed that the children had E.coli in their systems. While the son recovered, the infant daughter continued to get sick after the hospital visit.
According to the Arizona Daily Star, after several visits, the medical staff placed cameras in the infant's hospital room. Security footage discovered that Montano was putting bacteria in her IV lines, activating the IV pump alarm.
In 2011, a court sentenced Montano to 13 years in prison for intentionally infecting her daughter with foreign bacteria.
Article continues below advertisement
LESLIE WILFRED
On Nov. 10, 2008, Leslie Wilfred gave birth to stillborn twins after only being pregnant for five months. Three days later, a funeral was conducted, with the babies being cremated and placed in urns, according to the Thomasville Times-Enterprise. Wilfred's family and church members were devasted by the loss, completely unaware that the twin babies never existed. However, Wilfred was incapable of having children after getting her tubes tied, meaning that she lied about the entire pregnancy.
Wilfred suffered from Munchausen Syndrome and Munchausen by proxy, falsely diagnosing her 9-year-old child with leukemia and other diseases.
Two years after her scheme, police and the Child Protective Services were alerted of her possible mistreatment of her children, leading them to discover that the couple's locked their 10-year-old son in a small wooden box each night for "misbehaving."
As reported by the Daily Mail, Leslie was sentenced to eight years for child abuse and deception charges for the church's monetary donations, while Leslie's husband, Chris, was convicted on one count of cruelty to children.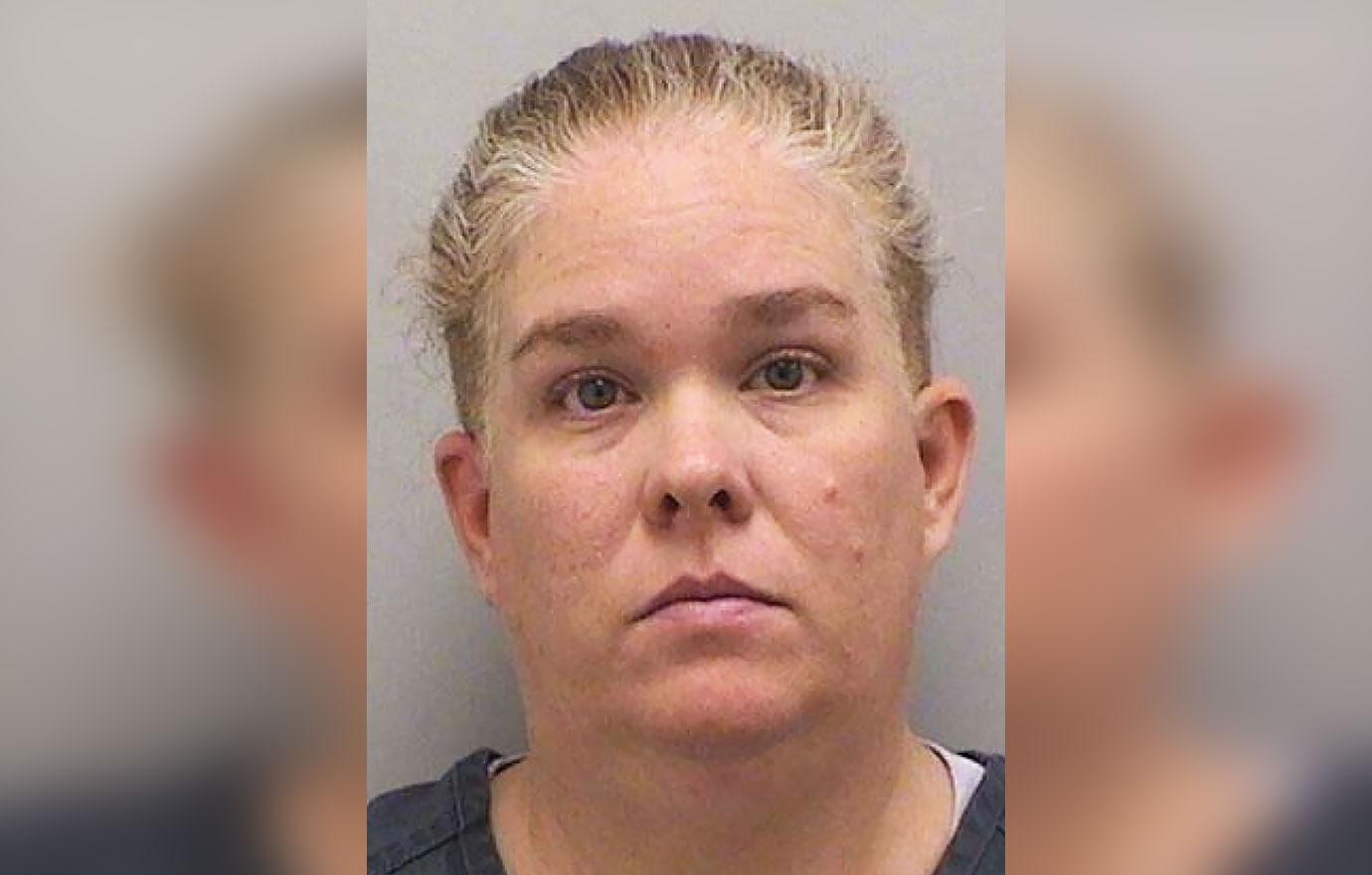 Article continues below advertisement
KELLY RENEE TURNER
In 2017, Kelly Renee Turner allegedly murdered her 7-year-old daughter, Olivia Grant, after claiming she suffered from a terminal illness. The Denver Channel reports that Turner believed her daughter had a chronic disease that caused her intestines to fall out.
To help with the medical costs, Turner asked for donations collected through garage sales, bake sales and a GoFundMe page, which raised over $22,000.
Once investigators revealed that Turner was involved in her daughter's death, she was promptly arrested. She is currently facing several charges, including two counts of first-degree murder, one count of child abuse, three counts of theft, one count of charitable fraud, two counts of attempting to influence a public servant, and two counts of second-degree forgery. Turner is currently awaiting trial.
LISA HAYDEN-JOHNSON
Lisa Hayden-Johnson used her son's faux disability to get sympathy and attention from others. Hayden-Johnson convinced her son that he was terminally ill, putting him in a wheelchair and giving him drugs. As reported by the Gulf News, his physical "ailments" led to him and his mother to receive celebrity statuses, as they were given free X Factor tickets, thousands of dollars in cash, donations and a meeting with the Royal Family.
While Hayden-Johnson reveled in the attention, her son suffered 24-hour torture from his mother's medical regime. According to his mother, he suffered from several medical disorders, including diabetes, cerebral palsy, cystic fibrosis, food allergies and sunlight intolerance.
Suspicions arose as doctors realized through medical examinations that her son did not have any diseases. A police investigation was launched, leading to Hayden-Johnson's arrest in October 2007.
Hayden-Johnson was sentenced on charges of child cruelty and perverting the course of justice.
Article continues below advertisement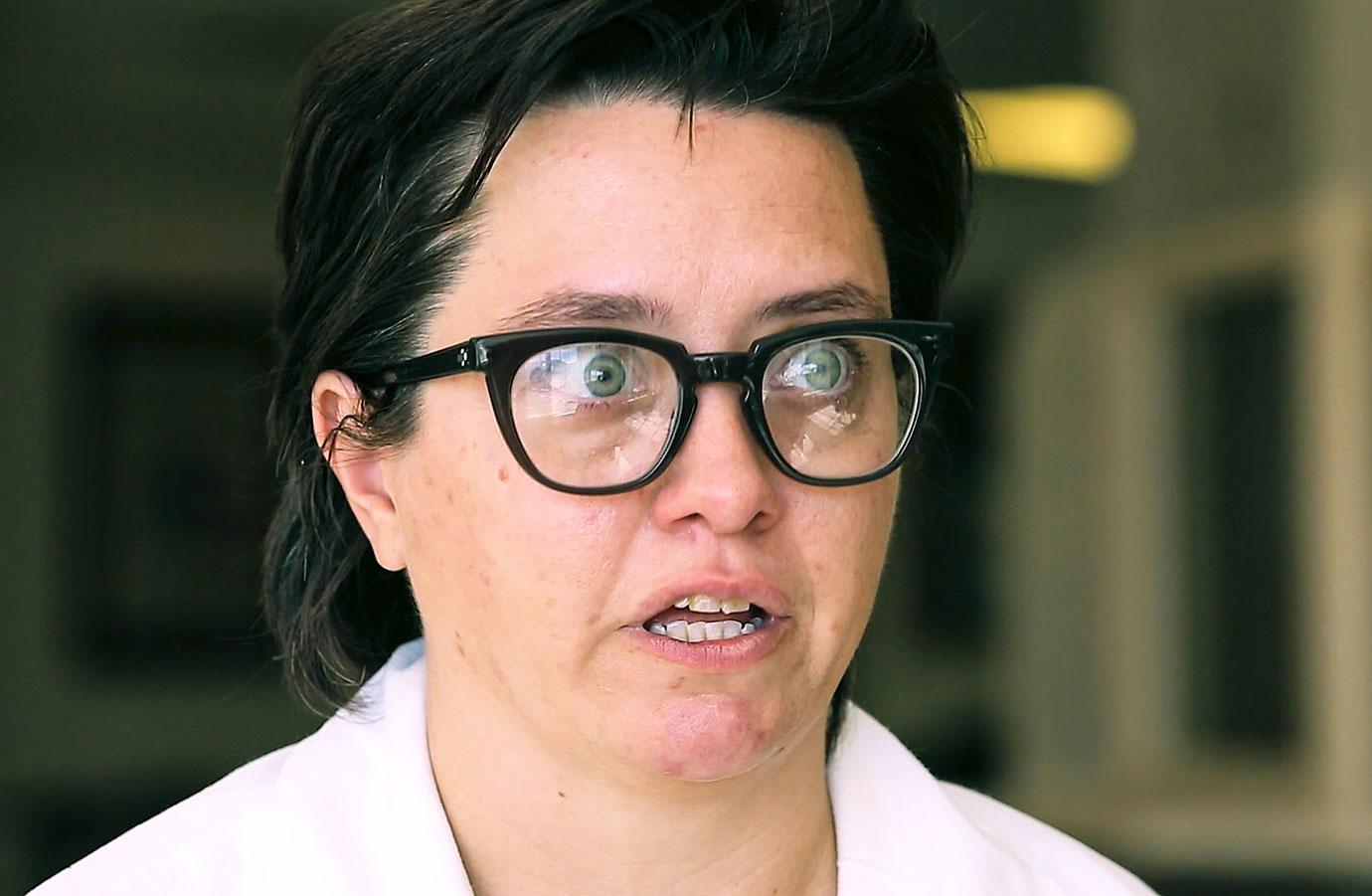 HOPE YBARRA
After her daughter was born premature, Hope Ybarra began to exaggerate her medical conditions to get more attention. For the next five years, Ybarra poisoned her daughter and tampered with her medical tests, telling doctors that she had terminal cystic fibrosis.
"I didn't intend to hurt her. I was trying to get attention, and it was the wrong way, the wrong way, the wrong kind of attention, the wrong way," Ybarra stated, as reported by the NBCDFW.
When Ybarra's family discovered her heinous crimes against her daughter, they contacted authorities. On Oct. 18, 2010, Ybarra pled guilty and was sentenced to 10 years in prison for serious bodily injury to her child.
Article continues below advertisement
MARYBETH TINNING
Between 1972 and 1985, Marybeth Tinning allegedly smothered all nine of her children to receive sympathy from others. The only murder was convicted of is the death of her 3-month daughter, who she smothered to death with a pillow in 1985. However, Tinning confessed to killing her other eight children, who all died before turning five similarly, according to the Murderpedia.
In 1985, a court sentenced her to 20 years to life for the death of her daughter, Tami Lynne. On Aug. 21, 2018, 75-year-old Tinning was released after serving 31 years in prison.
DEE DEE BLANCHARD
Considerably one of the most famous Munchausen by proxy cases to date, Dee Dee Blanchard convinced many people that her daughter, Gypsy Rose, was severely ill and mentally disabled. However, after finding out that her medical conditions were fictitious, Gypsy became enraged, pitching a plan with her then-boyfriend, Nick Godejohn, to murder her mother, according to Vulture.
On June 14, 2015, Godejohn entered the Blanchard's home, attacking Dee Dee as she slept. Godejohn stabbed Dee Dee several times, killing her instantly. After the murder, Gypsy and Nick fled the house, though authorities arrested them shortly after.
Gypsy is currently serving a 10-year sentence for her involvement, while Godejohn is serving a life sentence without the possibility of parole.
Become a Front Page Detective
Sign up to receive breaking
Front Page Detectives
news and exclusive investigations.
More Stories