Suspect Who Allegedly Shot At Officer, Killed Woman In New Orleans Captured After Manhunt In Tennessee: Cops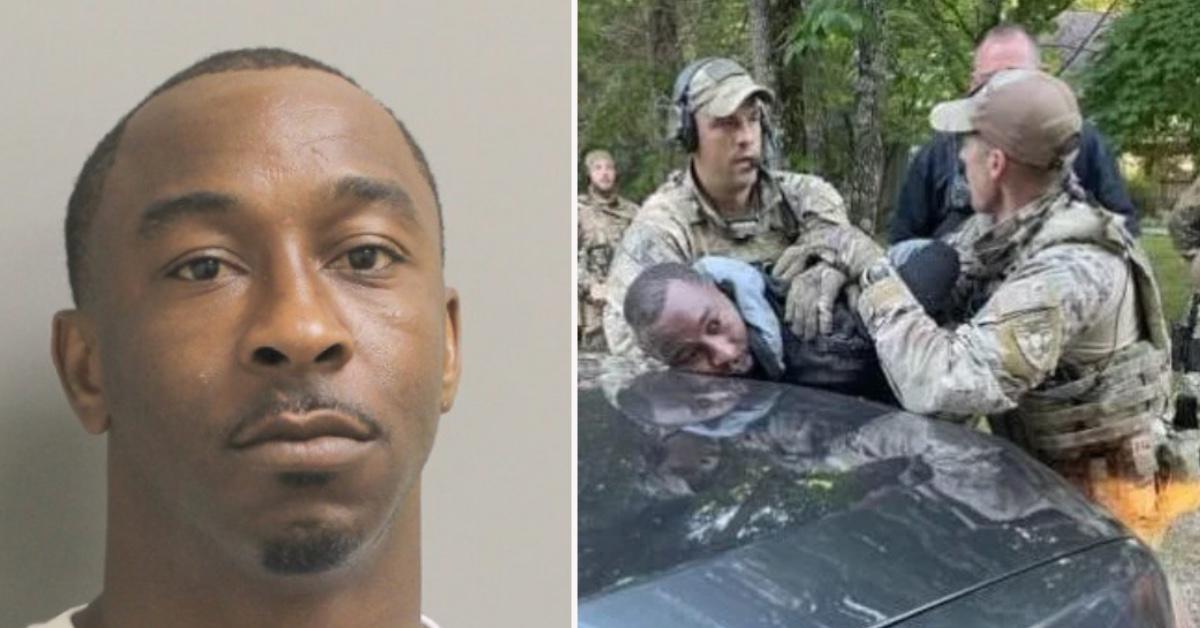 Article continues below advertisement
Around 9:30 a.m. on June 27, BJ Brown, 32, allegedly fatally shot and killed 48-year-old Cassandra Jones in downtown New Orleans, WGNO reported, citing the city's Clerk of Civil Court.
Later that evening, a cop with the Erin Police Department in Houston County, Tennessee, attempted to execute a traffic stop on a truck Brown was driving, but the armed fugitive allegedly shot at the officer, Houston County Sheriff Kevin Sugg said, according to WKRN.
Following the incident, police reportedly tracked Brown to a heavily wooded area, and Erin Police Chief Mark Moore vowed to capture the suspect, promising justice would be "served whether it is by a jury or Jesus, and that will be his choice."
Article continues below advertisement
Early in the morning on June 29, the Erin Police Department and the Tennessee Bureau of Investigation apprehended Brown and took him into custody.
Brown is expected to be charged in Tennessee with attempted first-degree murder of a law enforcement officer. It's unclear when he will be extradited to Louisiana to face charges connected to Jones' murder.