MURDER ON THE RIO GRANDE — HOW DRUG CARTEL LOS ZETAS INVADED AMERICA WITH BLOOD ALL OVER ITS HANDS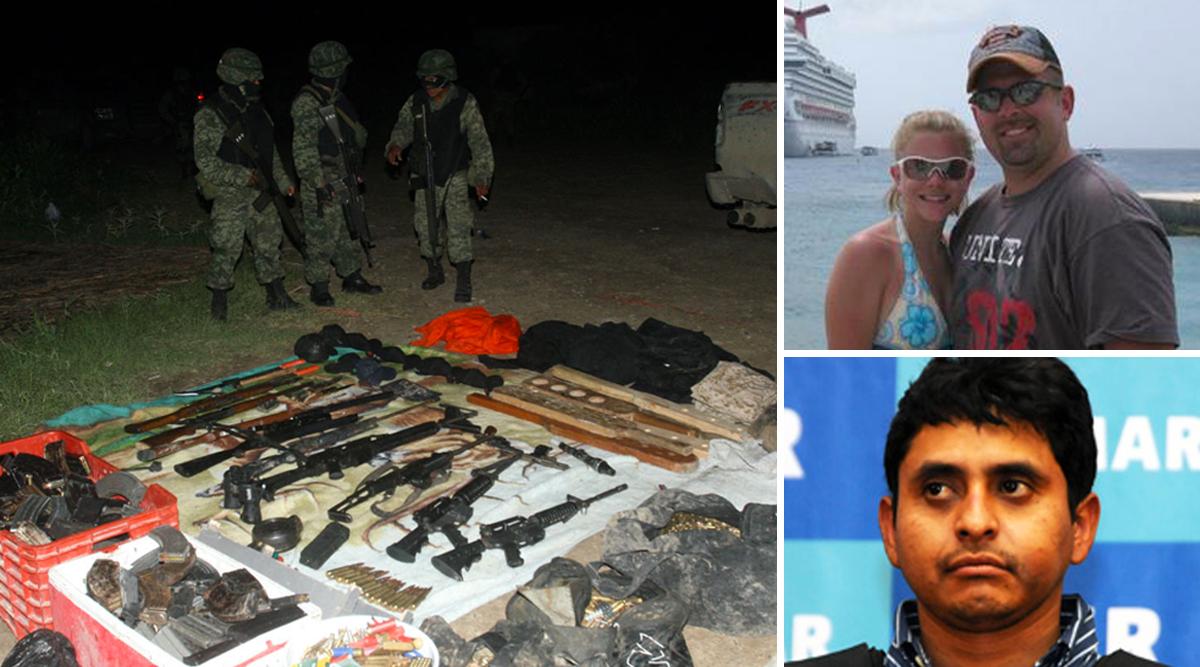 What was expected to be a leisurely day on the water exploded into savage violence and heartbreak for David and Tiffany Hartley – and ultimately thrust the ruthless Los Zetas Mexican drug gang into the American spotlight.
In September 2010, the young American married couple traveled to Falcon Lake, a dammed section of the Rio Grande river that straddles the border between Texas and Mexico and is near the heartland of Los Zetas' operations.
Article continues below advertisement
The lake was a popular recreation destination. However, it was plagued by drug cartel violence so intense U.S. officials have urged citizens to be careful on Falcon's warm waters. Tiffany says she and David had heard the warnings, but went out boating anyway, believing it was safe because "there'd been no problems" in the months before their vacation.
"We figured everything had kind of calmed down," she says wistfully. Sadly, the violence was only heating up.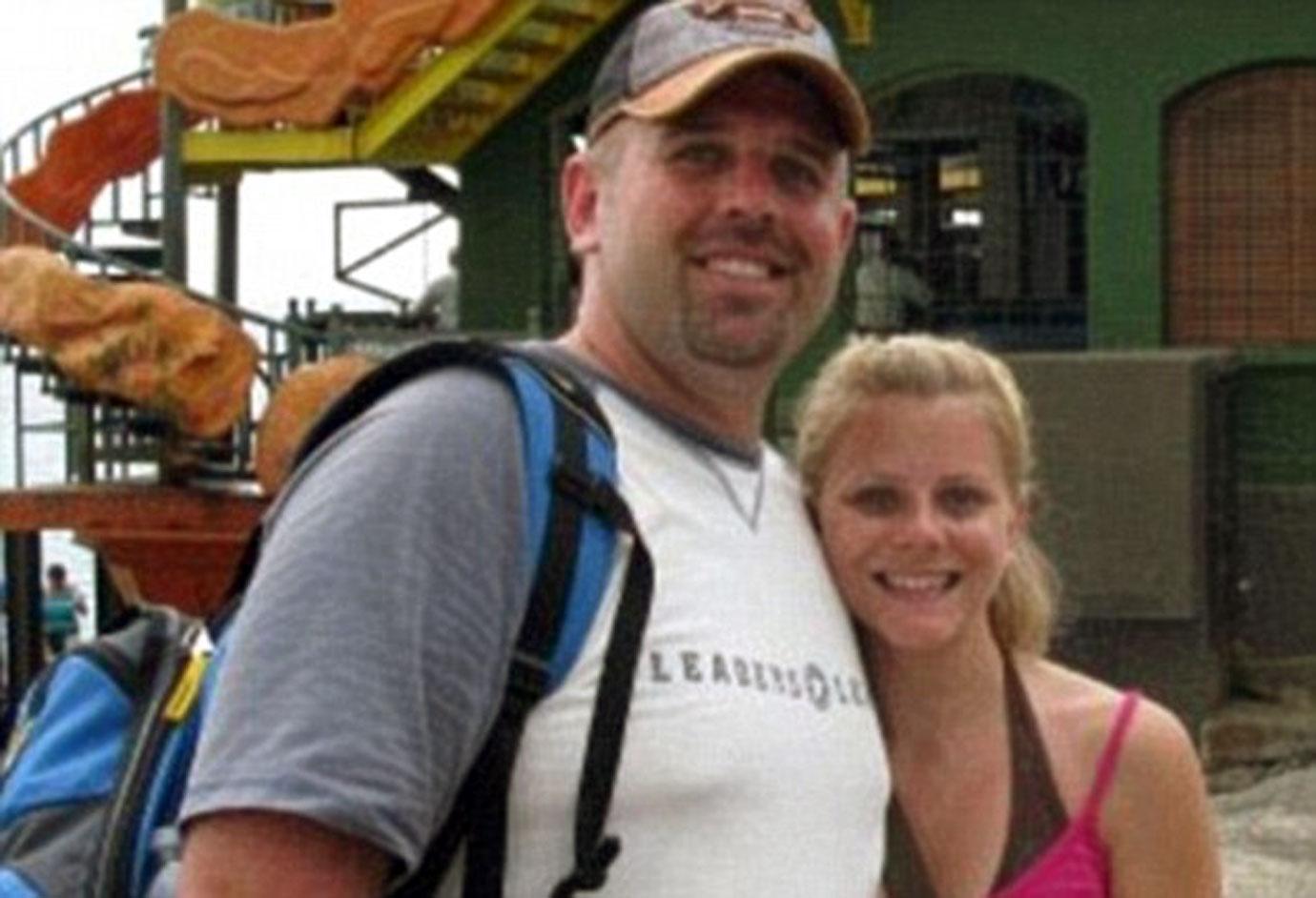 Article continues below advertisement
As David, 30, and Tiffany, then 29, were riding Jet Skis toward Guerrero Viejo, a half-submerged ghost town on the Mexican side of the water, Los Zetas "soldiers" began chasing them. David was shot in the head.
David's body was never found. Tiffany narrowly escaped to the U.S. side of the lake. Lawmen believe the Hartleys had stumbled into the middle of a drug transaction.
Cops on both sides of the border turned up the heat, demanding justice for the innocent American. But shortly after the slaying, the lead Mexican investigator's head was cut off – and delivered in a suitcase to a local military post.
Two years later, lawmen finally arrested a regional Los Zetas leader for Hartley's murder and for assassinating the investigator.
Article continues below advertisement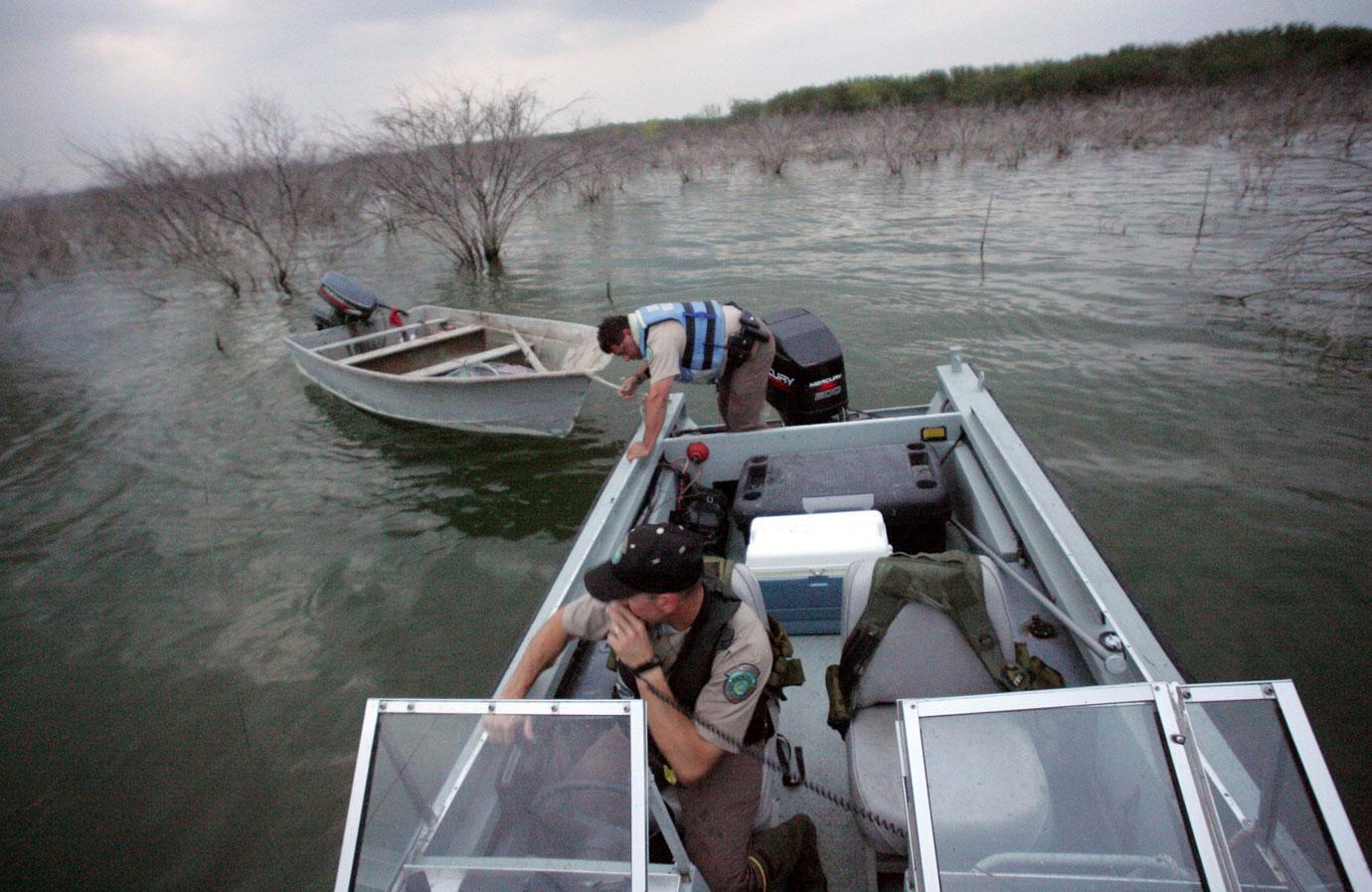 While the Hartley tragedy was the first exposure many people in the U.S. had to the merciless Mexican cartel, Los Zetas were already well known by authorities for leaving a terrifying trail of murder and mayhem through Mexico – and across the border.
Formed by deserters from an elite Mexican army special forces unit and rogue law enforcement officials, Los Zetas originally served as enforcers for the Gulf Cartel. But the two organizations had a violent split in 2010.
Article continues below advertisement
Since then, Los Zetas have quickly assumed the title of the most feared drug gang in Mexico, unleashing a brutal wave of terror in a nation already rocked by barbaric killings.
"The Zetas have assumed the role of being the No. 1 organization responsible for the majority of the homicides, beheadings, kidnappings and extortions that take place in Mexico," says Ralph Reyes, the U.S. Drug Enforcement Agency's chief for Mexico and Central America.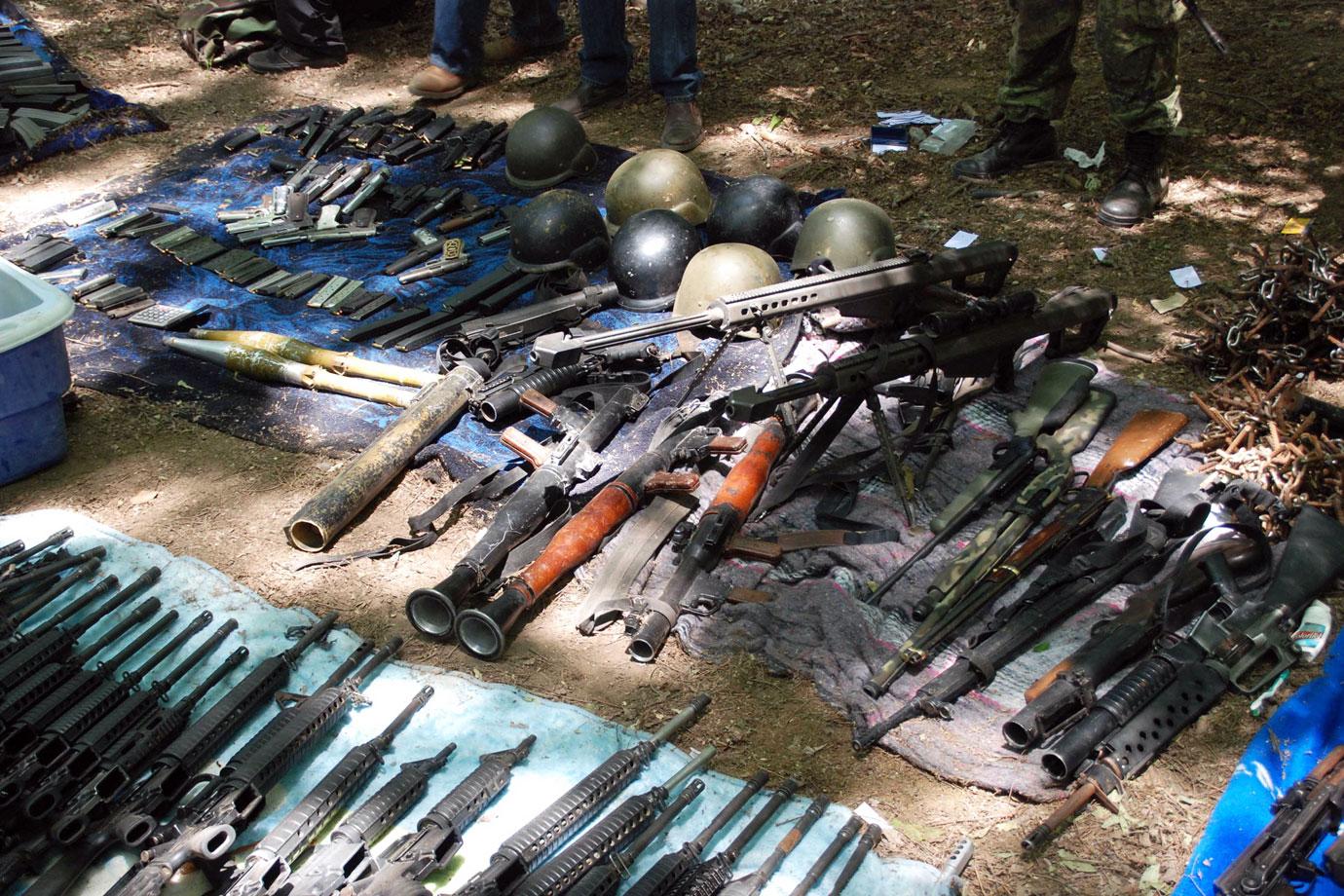 Article continues below advertisement
The Zetas are feared on both sides of the border for their indiscriminate use of violence. They kidnap civilians at random, murder without thought and deliberately mutilate victims to terrorize their enemies and build mountains of skulls.
The dismembered bodies of Zetas' victims are often found hanging from bridges throughout Mexico. Members of rival cartels, law enforcement officials and innocent victims caught in the wrong place at the wrong time are routinely beheaded. The gruesome trophies are mounted on poles – or even used instead of a ball in terrifying soccer matches that have been caught on film.
"The Zetas are determined to gain the reputation of being the most sadistic, cruel and beastly organization that ever existed," said the late George W. Grayson, a professor of government at the College of William & Mary who specialized in Mexican drug gangs. "Many of Mexico's existing drug cartels will kill their enemies, but not to go out of their way to do it. The Zetas look forward to inflicting fear on their targets. They won't just cut off your ear, they'll cut off your head and think nothing of it."
Article continues below advertisement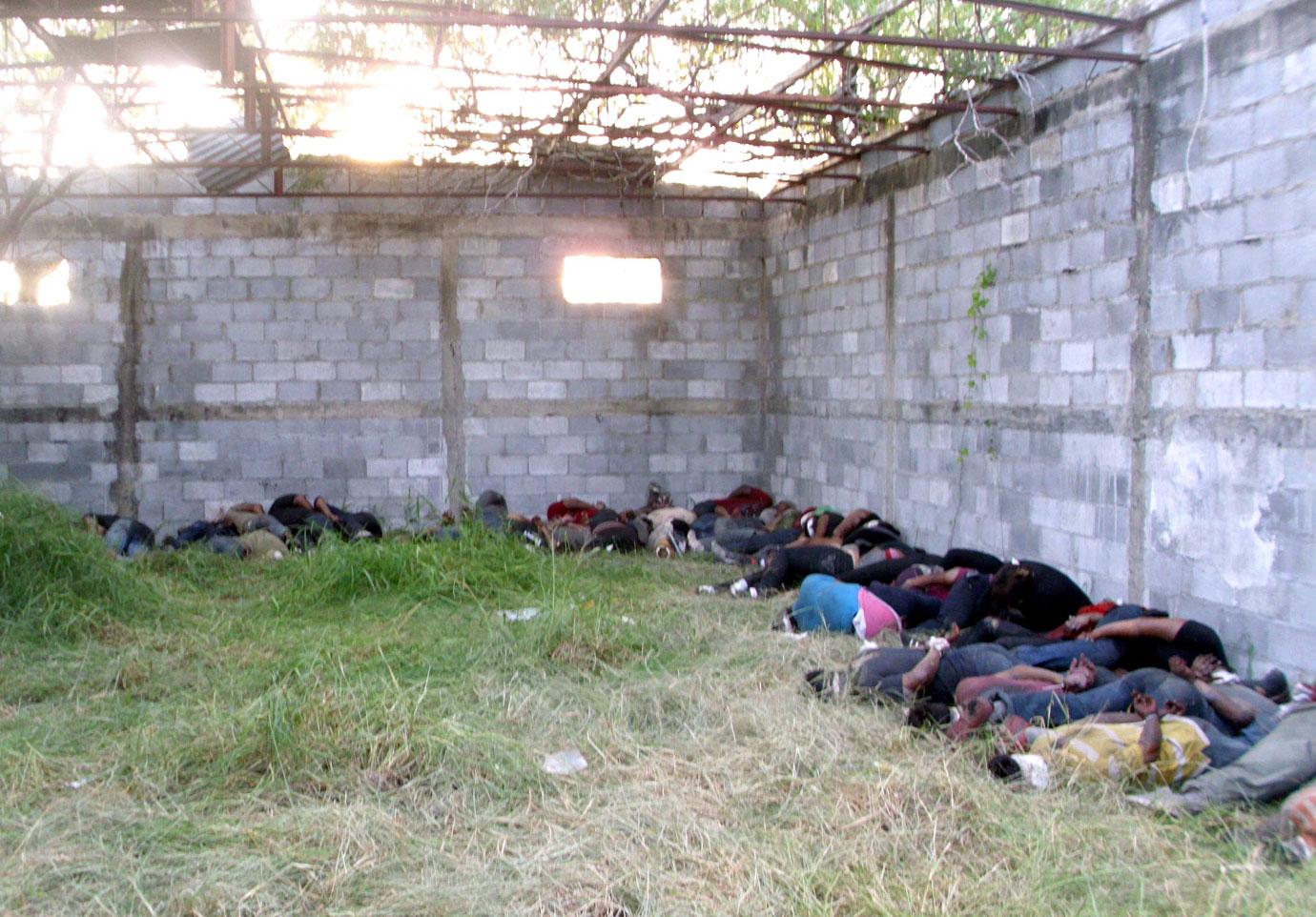 That was never more apparent than in December 2009, when the thugs laid waste to a back street on the border town of Reynosa, Mexico, just across the Rio Grande from McAllen, Texas.
They didn't just murder their victims, they hacked up the bodies to the point they no longer looked like humans. Deep lacerations tore into their bloodied torsos and their heads were beaten in like pinatas. The road was lined red with blood as butchered limbs lay scattered across the tarmac.
Article continues below advertisement
And it's not just their savage murder methods that spread fear, but also the sheer volume of their bloodlust.
In April 2011, Mexican authorities dug up 127 bodies from mass graves in the northeastern state of Tamaulipas, just across the border from Brownsville, Texas. The victims, Mexicans and Central and South American migrants, were targeted because they refused to work for Los Zetas as gunmen or drug mules, officials believe.
Women were raped, while men were forced to fight for their lives in gladiator-like death matches.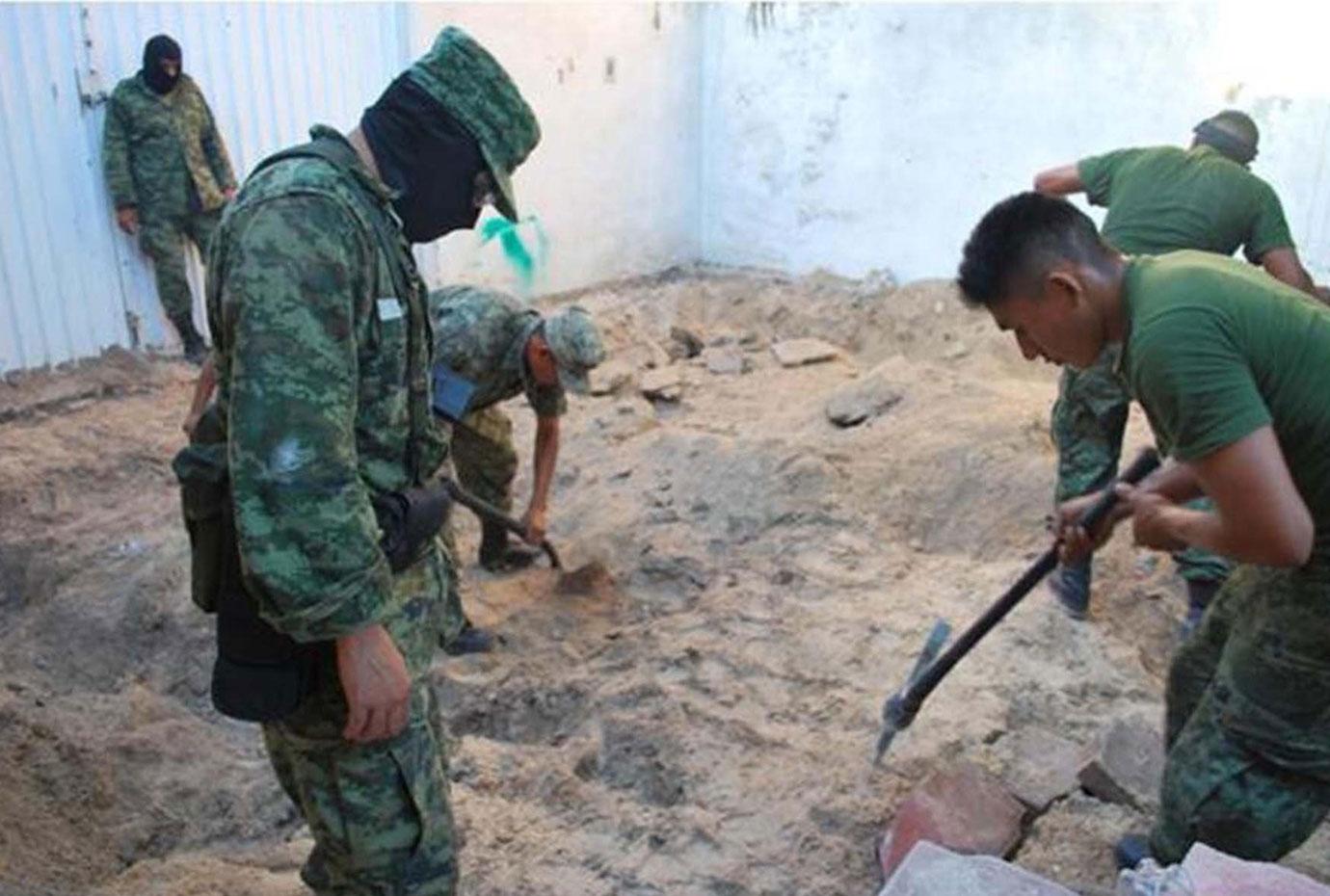 Article continues below advertisement
But as Tiffany Hartley found out, the gang is no longer just Mexico's problem.
They're growing more powerful and their reach is expanding northward, spanning the United States from Texas to Baltimore and more than 276 cities in between.
And they are very cagey about planning their invasion. Los Zetas uses America's prison system to recruit operatives who don't have Hispanic roots and can escape the scrutiny Latin gang members often attract.
But the Zetas want immediate results too. In their attempt to wrest control of drug routes in America and protect their operations, Los Zetas has ordered assassinations and other acts of violence against U.S. law enforcement officers.
In 2011, a hit squad ambushed two U.S. Immigration and Customs Enforcement agents on a major Mexican highway 250 miles north of Mexico City. Jaime Zapata was fatally shot three times in the chest while his partner, Victor Avila Jr., was wounded twice in the leg.
Article continues below advertisement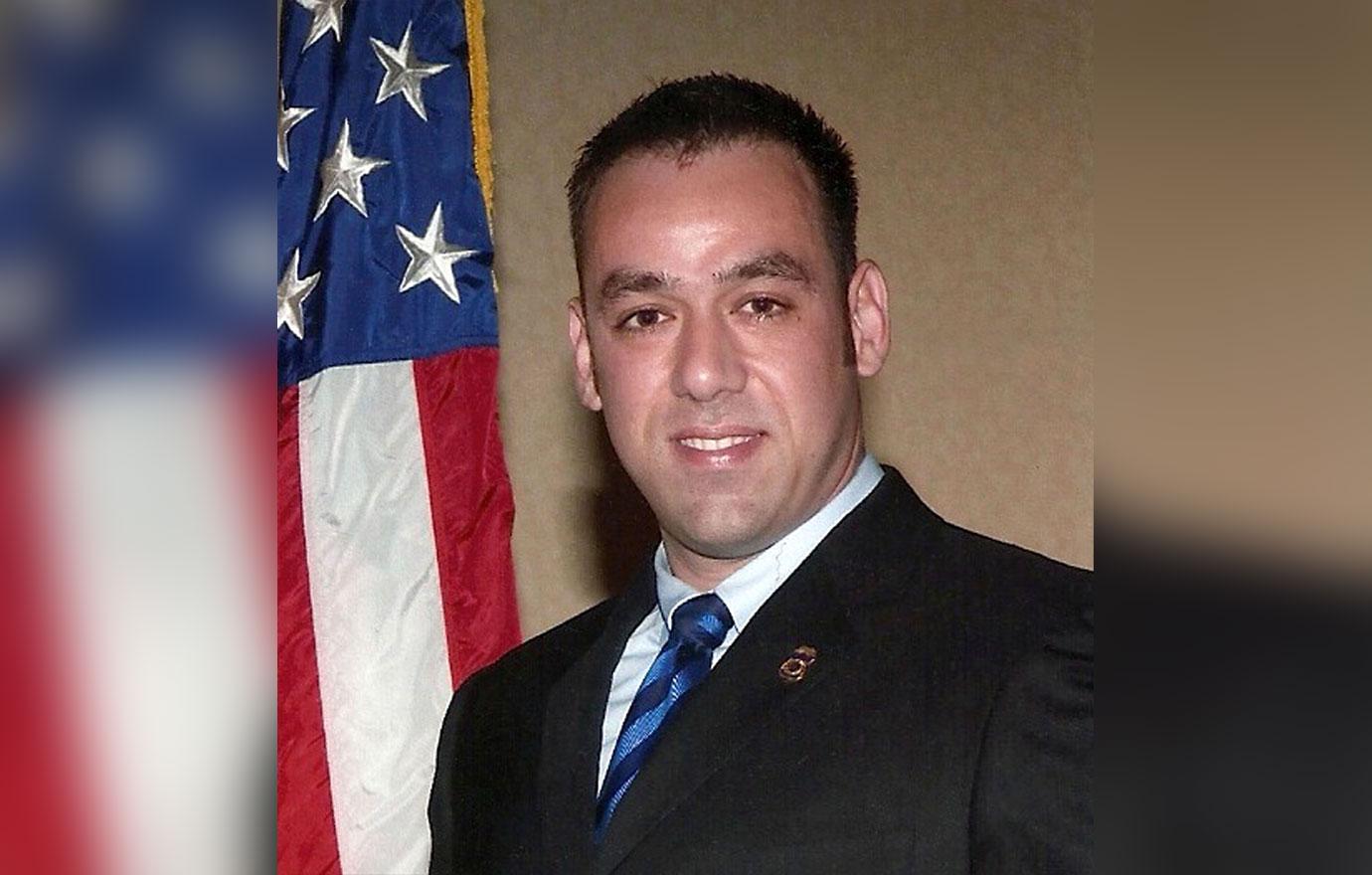 Federal officials say the cartel represents the most serious organized crime threat confronting the U.S. The Federal Bureau of Investigation recently issued the following warning: "The FBI judges with high confidence that Los Zetas will continue to increase its recruitment efforts to maintain their drug-trafficking and support operations, which may increase violence along the Southwest border posing a threat to U.S. national security."
Become a Front Page Detective
Sign up to receive breaking
Front Page Detectives
news and exclusive investigations.
More Stories