'He's Forever Removed': 3 Men In South Carolina Accused Of Murdering Man In Bar Parking Lot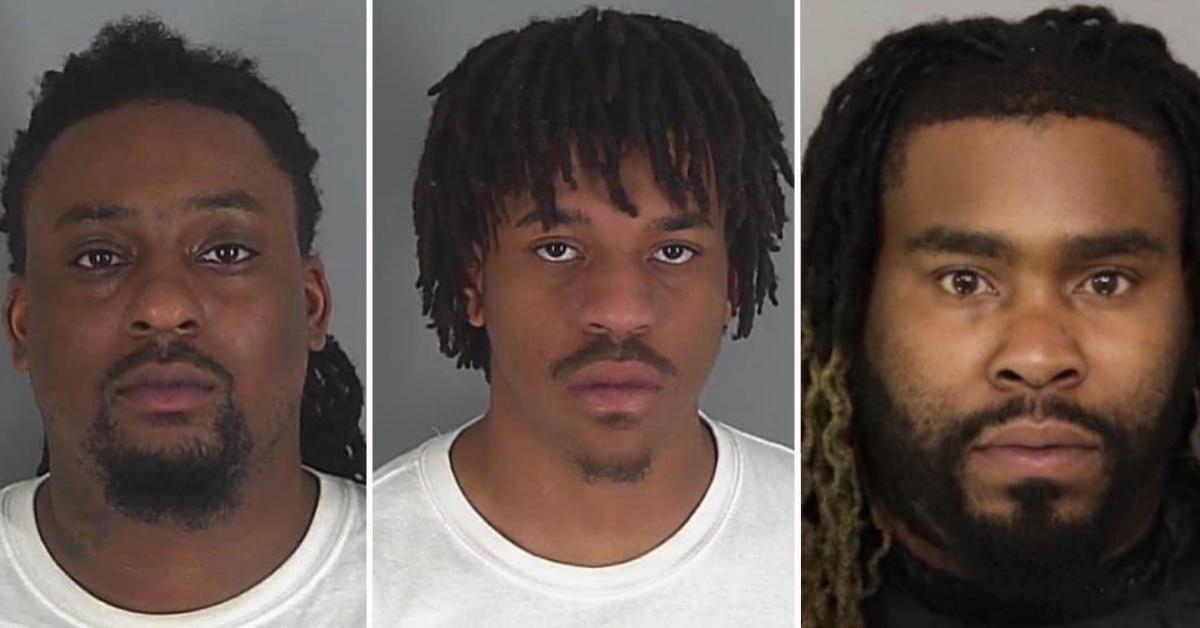 Three men were arrested 10 days after the murder of a man outside a South Carolina bar, officials said.
Article continues below advertisement
Around 4:35 a.m. on Oct. 16, deputies with the Spartanburg County Sheriff's Office responded to a report of a homicide at Twerkerz Southside Bar and Grill.
At the scene, deputies located Georgio Littlejohn, 29, dead in a parking area from a gunshot wound to the head, the sheriff's office said.
Investigators seeking the public's help to identify an individual who was captured on surveillance video were able to identify a suspect in the case as 27-year-old Nafis Agin Holt.
Holt was arrested on Oct. 26 at a Greenville County home and booked into the Greenville Detention Center on pending charges. He is expected to be transferred to Spartanburg County.
Article continues below advertisement
Detectives were also able to identify two additional suspects in connection with Littlejohn's murder — Reginald Jarmel Henderson, 23, and Tinaszia Tykel Taylor, 25.
Deputies arrested both Henderson and Taylor on Oct. 25.
Article continues below advertisement
"It was a big, big deal that this didn't take seven months to a year, or ten years," Sheriff Chuck Wright said, WYFF reported. "The Littlejohn family is already going through a grieving process that is horrific. But I want you to know Mr. Littlejohn, his grandpa, said thank you and he is very appreciative."
"This is just another step process in the healing, because Georgio Littlejohn will never be at their Thanksgiving again," Wright continued. "His birthday. His mother and father or grandparents of niece and nephew's party anymore. He won't be here for Christmas. He won't get to celebrate football games and baseball games and basketball games. He's forever removed from this picture."