Italian UFO Secret Exposed? Documents Reportedly Reveal Details About Crashed Alien Spacecraft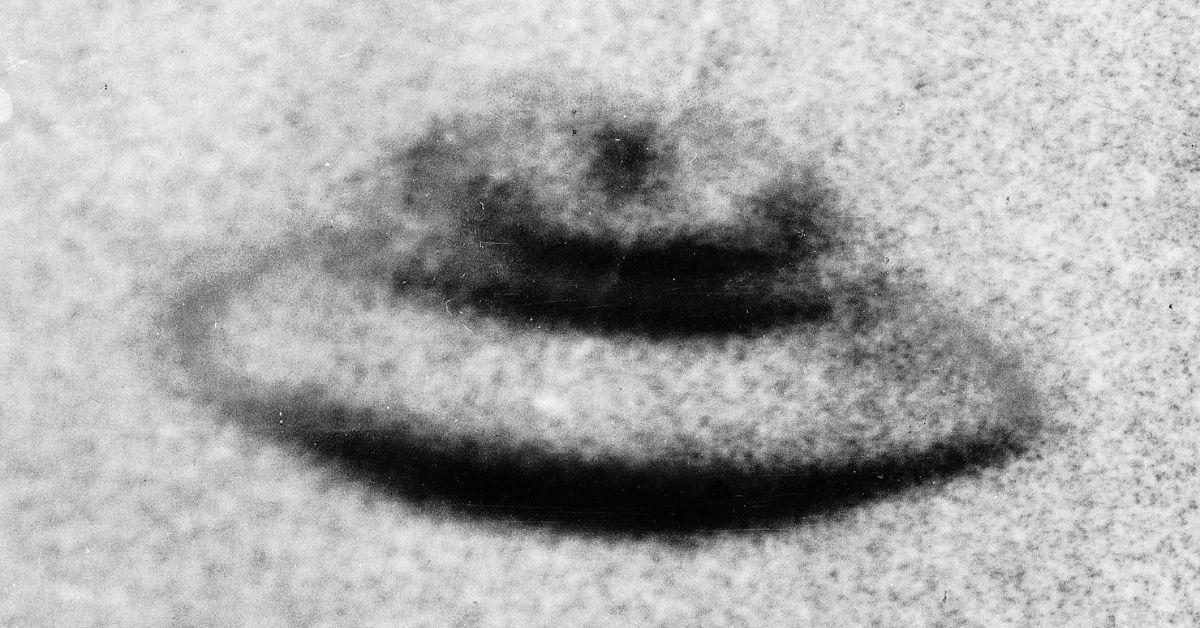 A top U.S. intelligence officer claims that World War II American forces retrieved a UFO that crashed in Italy in 1933, Knewz.com reported.
Former National Reconnaissance Office staffer, David Grusch, recently shocked the world when he revealed that he had blown the whistle in sworn testimony to Congress and government watchdogs about an alleged secret U.S. program that has obtained multiple '"on-human" flying saucers.
Article continues below advertisement
Grusch claims that one of these alien spacecraft crashed in Northern Italy in 1933 and was captured by American forces at the end of World War II. Italian researcher Roberto Pinotti has shared extraordinary details of the saucer crash, supported by documents he claims to have obtained.
According to Pinotti, the crash occurred on June 13, 1933, in Northern Italy, 14 years before the famous Roswell incident in New Mexico. Pinotti, the president of the National Ufological Center, known as CUN, obtained documents that supposedly detail the crash and a secret department set up by former Italian Prime Minister Benito Mussolini to study the alleged saucer.
The documents were anonymously mailed to Pinotti from a source who claimed to have inherited them from a family member who worked on Mussolini's supposed UFO program. They include two telegrams in Italian, one demanding "absolute silence" over an 'alleged landing on national soil of unknown aircraft' and another threatening "immediate arrest" and "maximum penalties" for any journalists reporting news of an "aircraft of unknown nature and origin." Both telegrams claim to be by "personal order" of Mussolini himself.
Pinotti's research has been met with skepticism in Italy, and his authenticity is still in question.
Article continues below advertisement
The documents lack protocol numbers or official stamps that would help verify them as real government documents, and they appear more like personal memos. British historian Graeme Rendall, who has written books on WWII UFO sightings, believes the evidence is inconclusive.
Despite this skepticism, the former head of the U.S. government's UFO investigation unit claims officials are taking the case seriously.
Pinotti was able to locate the likely site where the supposed wreckage was stored, SIAI Marchetti in Vergiate, an aircraft facility near the alleged crash site outside Magenta, a satellite town of Milan. It is worth noting that the site was not significantly affected by bombing during World War II and was later secured by U.S. and UK troops.
Grusch claims that it was around this time that the supposed craft was shipped back to the U.S.
Article continues below advertisement
Never miss a story — sign up for the Front Page Detectives newsletter. Be on the scene the moment news breaks.
Marco Negri, a Lombardy resident, shared information that predated Pinotti's documents. His great-great grandfather, Pietro Negri, who was the Mayor of Arona and head of the police force, told stories of a strange metallic aircraft without wings that crashed in Magenta in the 1930s. Marco's ancestor claimed to have seen telegrams about the crash, and in line with Pinotti's description, mentioned the discovery of two 'bodies' with blond hair inside the craft.
Despite the ongoing skepticism, Pinotti continues to claim the authenticity of his paperwork. His research has gained the attention of the Republic of San Marino, which is lobbying the United Nations to establish their own UFO investigations office. The effort, named Project Titan, was approved by the San Marino government earlier this year.
The Daily Mail first reported on the alleged UFO documents.
Become a Front Page Detective
Sign up to receive breaking
Front Page Detectives
news and exclusive investigations.
More Stories