'IT'S STILL VERY RAW': FAMILY, POLICE REACT AS VIDEO OF COP MOMENTS BEFORE MURDER IS RELEASED.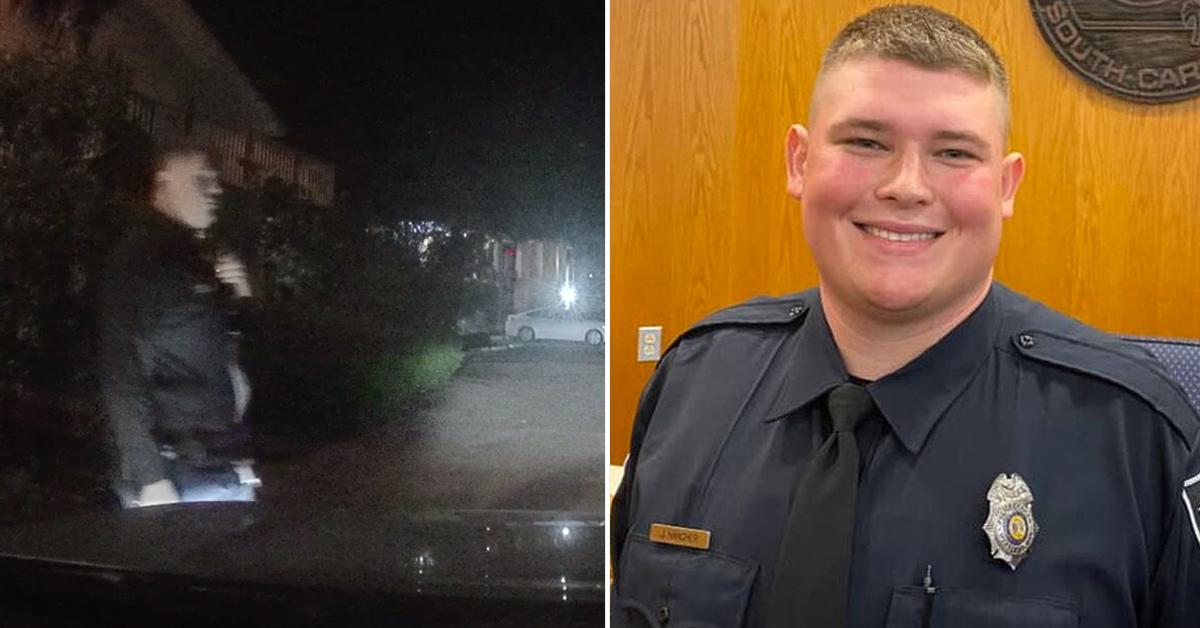 Suzanne Williams was trying to get into her son's iPad and was on hold with a technician from Apple. Her eldest child, Jacob Hancher, a police officer in one of America's most popular resort towns, was gunned down and murdered as he responded to a call weeks earlier.
Article continues below advertisement
Williams had difficulty getting into the device and worked with the technician and told her the situation for an hour. Williams asked the technician where she lived, it was Georgia. The question was then volleyed back to Williams.
"I'm from Myrtle Beach [South Carolina]," Williams recalled saying.
The technician then told of her love of Myrtle Beach. She said she loved the oceanside town because she uses a wheelchair and the city provides beach wheelchairs, often delivered by members of the police department.
Article continues below advertisement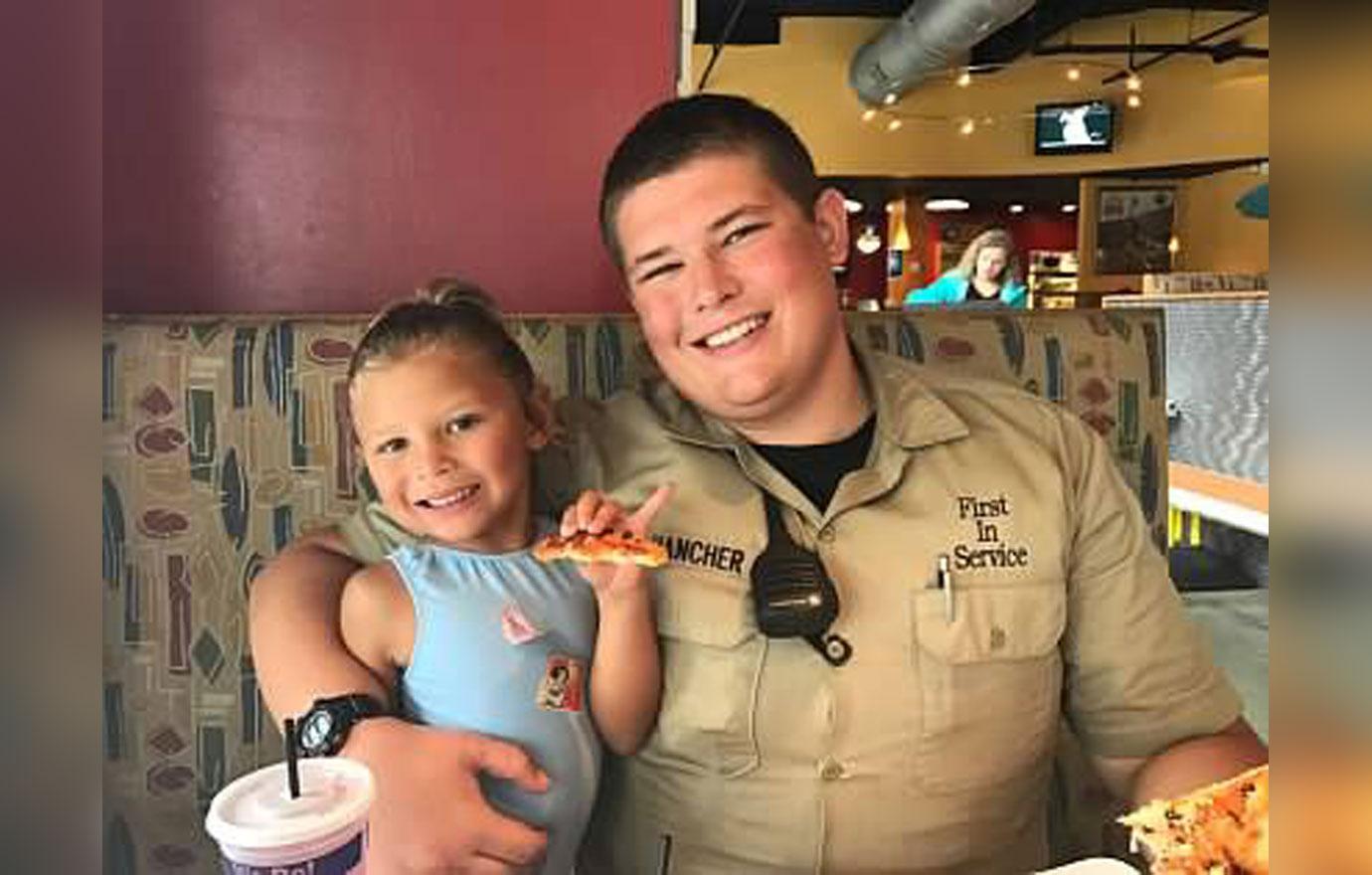 "You probably met my son," Williams noted.
"No, no, no," the technician responded, convinced she couldn't have. "It's was always the same kid that delivers my wheelchair and he's always the sweetest boy. We always got into conversations."
Article continues below advertisement
The technician said how the deliverer was always smiling and joking. The man asked if she was going in the water, but the technician was fearful of sharks. The man, confident, boasted that he wasn't afraid. When he was 11 years old, he got his SCUBA certification so he could swim with sharks.
"I was like, 'that is definitely my son,'" Williams said.
She knew it. She had no doubt. Hancher got his certification for his 11th birthday so they could take a family trip to Disneyworld, where he swam with the sharks.
Article continues below advertisement
A call to get into a locked iPad, proved just how small the world was. Here was a person hundreds of miles away with nothing but positive memories of Hancher. It's those stories his family wants people to remember about the man known as a "gentle giant." It's not the footage of him walking in front of his police cruiser and being executed moments later.
"That's honestly what we want Jacob's memory to be focused on," Williams said. "People that remember him from various places in the city and that's what means a lot when people share those stories."
Article continues below advertisement
AN OFFICER'S MURDER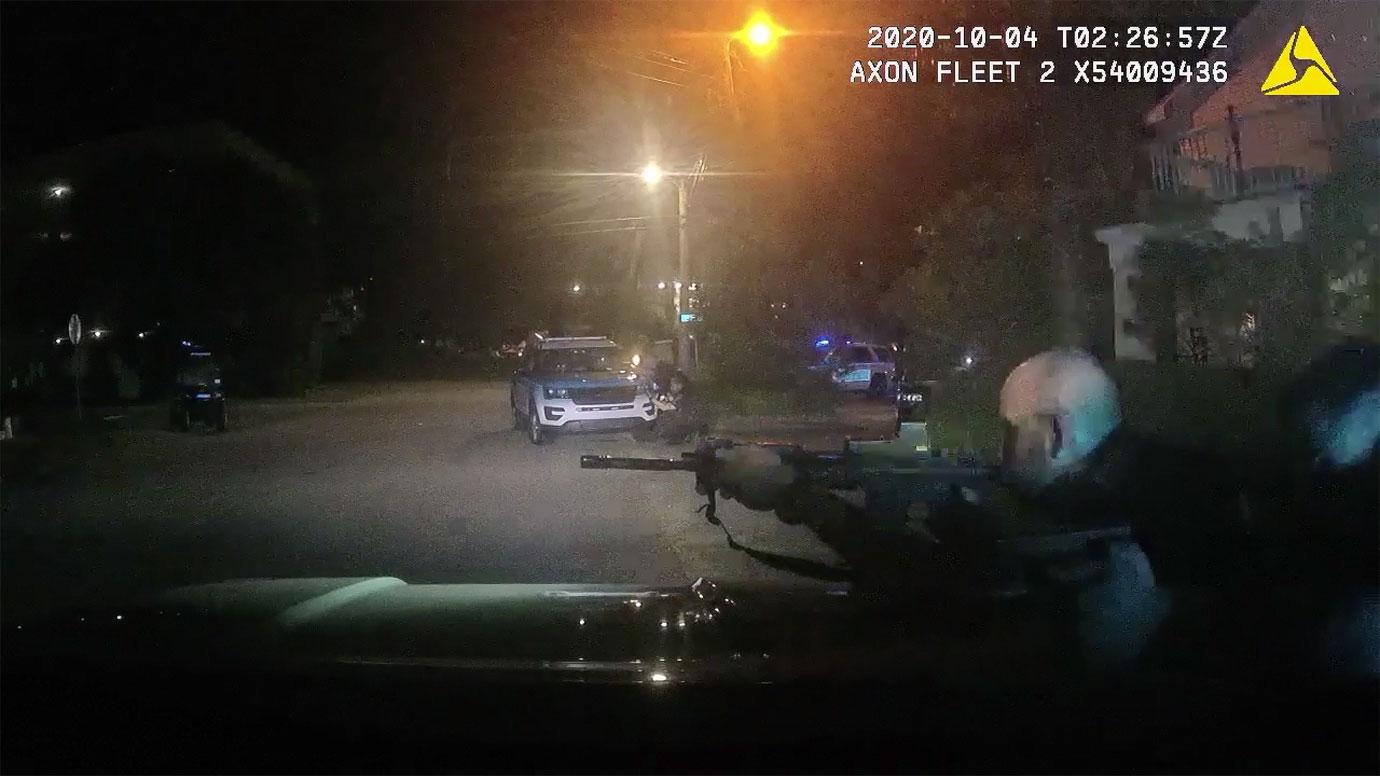 Oct. 3 was a fairly routine patrol shift for Hancher and the other officers with Myrtle Beach police. The busy-tourist season was winding down and the first hints of a chill swept through the air after a sweltering summer.
Hancher served as a police officer for about a year, though he worked with the department for four years before that. He was a community service officer — basically doing the grunt work such as delivering beach wheelchairs and directing traffic — until he became old enough to be a uniformed cop. Hancher worked the waterfront, the city's busiest section.
Article continues below advertisement
Around 10 p.m., officers were called to 14th Avenue South and Yaupon Drive for a domestic dispute. A man and woman were in an argument and the man threatened to get a gun. The area is known as a drug and prostitution haven and one of the less-desirable places in Myrtle Beach.
Hancher was in his patrol car and started to speed to the scene. Earlier this month, investigators from Myrtle Beach police and the South Carolina Law Enforcement Division released dashcam footage from the incident and a lengthy report which detailed the night. It was the first time the public had a chance to review details and see what happened.
Those reports and footage were provided to FrontPageDetectives.
Article continues below advertisement
Hancher pulled up to the area and asked a neighbor which house was having a problem. He then walked in front of his camera on his cruiser. It was one of the last times he was seen alive.
As he approached the house, the suspect opened fire, hitting Hancher, who fell between two cars. Hancher then fired eight shots at the home and his body camera turned and faced the sky. Body camera footage is not public in South Carolina.
Article continues below advertisement
Within a minute, the suspect, who was later identified as John Aycoth, walked out of the home, stood over Hancher and pointed a rifle at the down officer. He fired one shot. Police said they don't know if this or one — or the previous shots that hit Hancher — that caused the fatal blow.
Hancher was between the cars as other officers arrived. His fellow cops didn't' know he was feet from the house. The suspect shot another officer in the knee and the injured cop was escorted from the scene. Officers took up positions with long rifles pointed at the house and awaited SWAT officers to arrive.
Article continues below advertisement
About 10 minutes after shooting Hancher, the suspect emerged from the home and again pointed the rifle at the police. Officers started shooting and fired dozens of shots over the next several seconds. They killed the suspect, but did not approach as they awaited for SWAT.
Article continues below advertisement
An hour later, SWAT arrived and started to clear the area. It was then officers found Hancher, who was rushed to the hospital where he was pronounced dead.
RELEASING THE VIDEO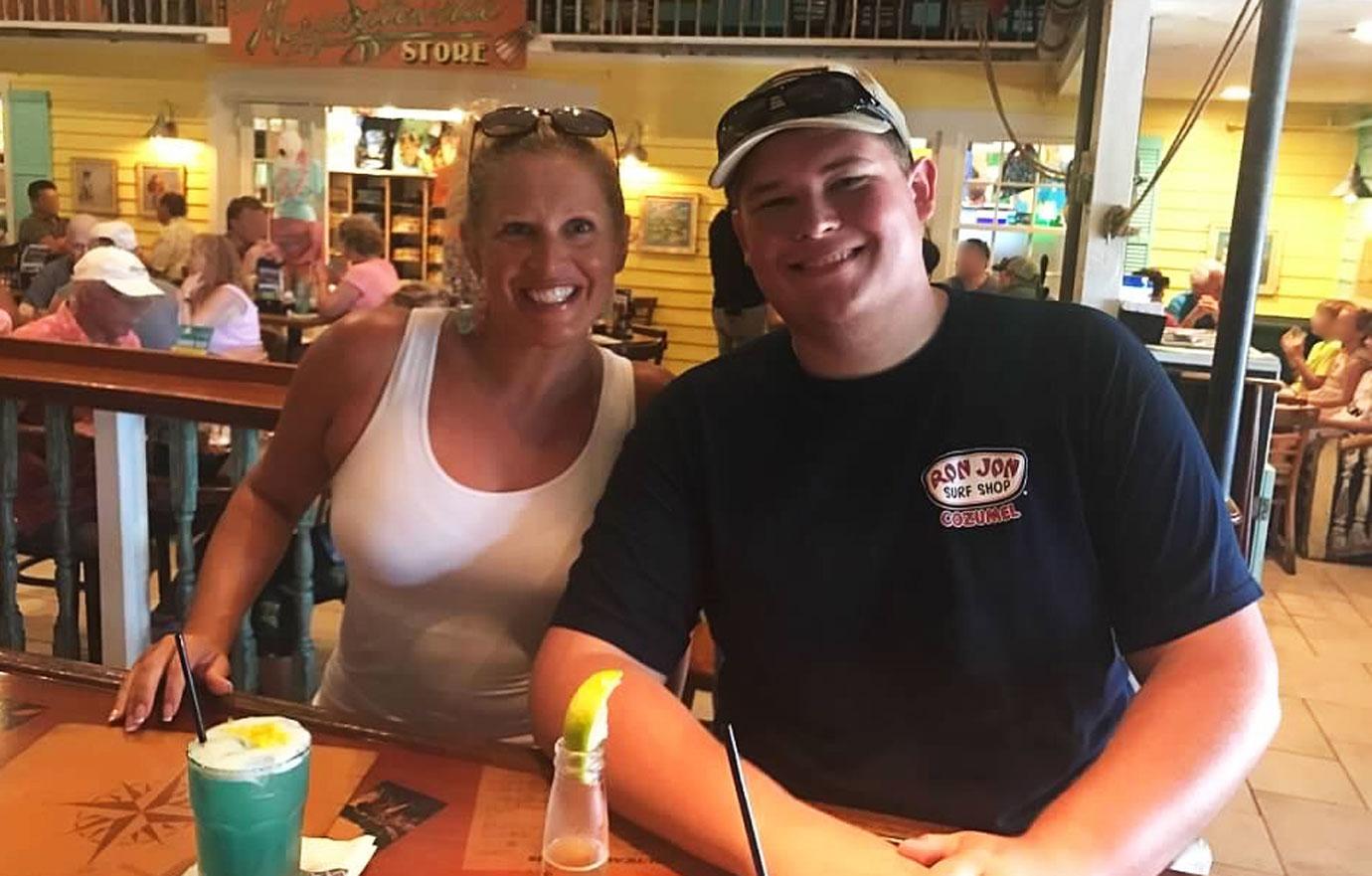 Williams told FrontPageDetectives the family got the investigative report a few days before it was released to the public. She said they had a chance to ask a few questions, though learning of her son's last moments was difficult.
Article continues below advertisement
The family wasn't aware that Hancher was shot at point-blank range, which was a shock to many. But, having the information didn't' change Williams view on what happened Oct. 3. She didn't watch the videos because she didn't want them to be the last memories she had of her son.
"Really, it just doesn't change the outcome, so I just want to remember him as the last time I saw him," she said.
Hancher's coworkers also viewed the videos and the report before they were released to the public. Master Sgt. Thomas Vest said it was not easy to hear the details as the department had started to work through their grief from the shooting, then the play-by-play made it "raw and fresh" again.
"It's still very raw for a lot of people that were here. It has not become less challenging as time goes on," Vest said.
Article continues below advertisement
Talk to Vest or any of Hancher's coworkers and they won't talk about the fateful night. They don't really talk about Hancher, the officer — whom they've described as dedicated, helpful and engaging with the public. They talk about the "gentle giant."
They remember the goofball who would be singing Disney songs in his patrol car. The man who always had a grin on his face, even after a difficult Friday-night shift in the height of summer.
Article continues below advertisement
Every officer has an experience with Hancher or a story to share, Vest said. He said people should remember Hancher for what he meant to them.
"He was everything you can expect. He was a hero. He was a warrior. He was a friend," Vest said.
A HAPPY MAN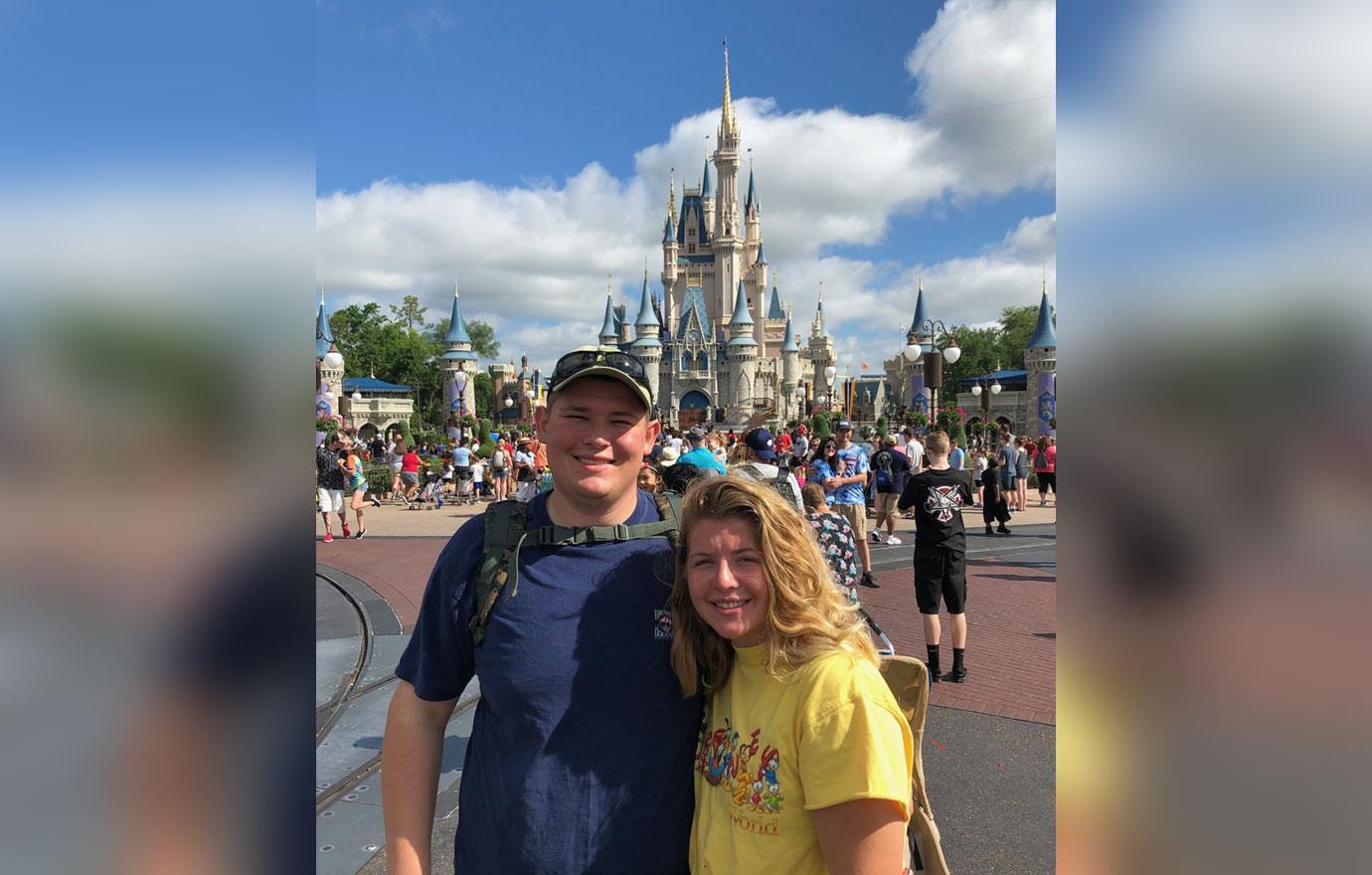 Hancher was involved in his church and spent time on a mission. He was also a protector of his sisters. His love for Disney evident and he often used his sister as a cover so as an adult, he could go see the latest animated movie.
Article continues below advertisement
The history buff loved the Hall of Presidents at Disneyworld and while the family has been to the park since his death, they haven't gone into the hall because that was Hancher's thing.
Hancher also loved the water. From swimming with the sharks to taking a snorkeling trip with his family for his 21st birthday. He was a fish out of water.
"He had such a sense of humor he was always joking around," his mom said. "He was just so...happy."
Article continues below advertisement
At a young age, Hancher became interested in law enforcement. He split time growing up between South Carolina and his father's home in Maryland. His uncle was a firefighter and Hancher was drawn to the profession. One of the pictures Williams has on her refrigerator is of a young Hancher sitting behind the wheel of a fire truck.
"He's a doer, he likes to do things," Williams said. "That is just something that always caught his interest. And as he said, 'Besides mom, you get to drive a big truck.'"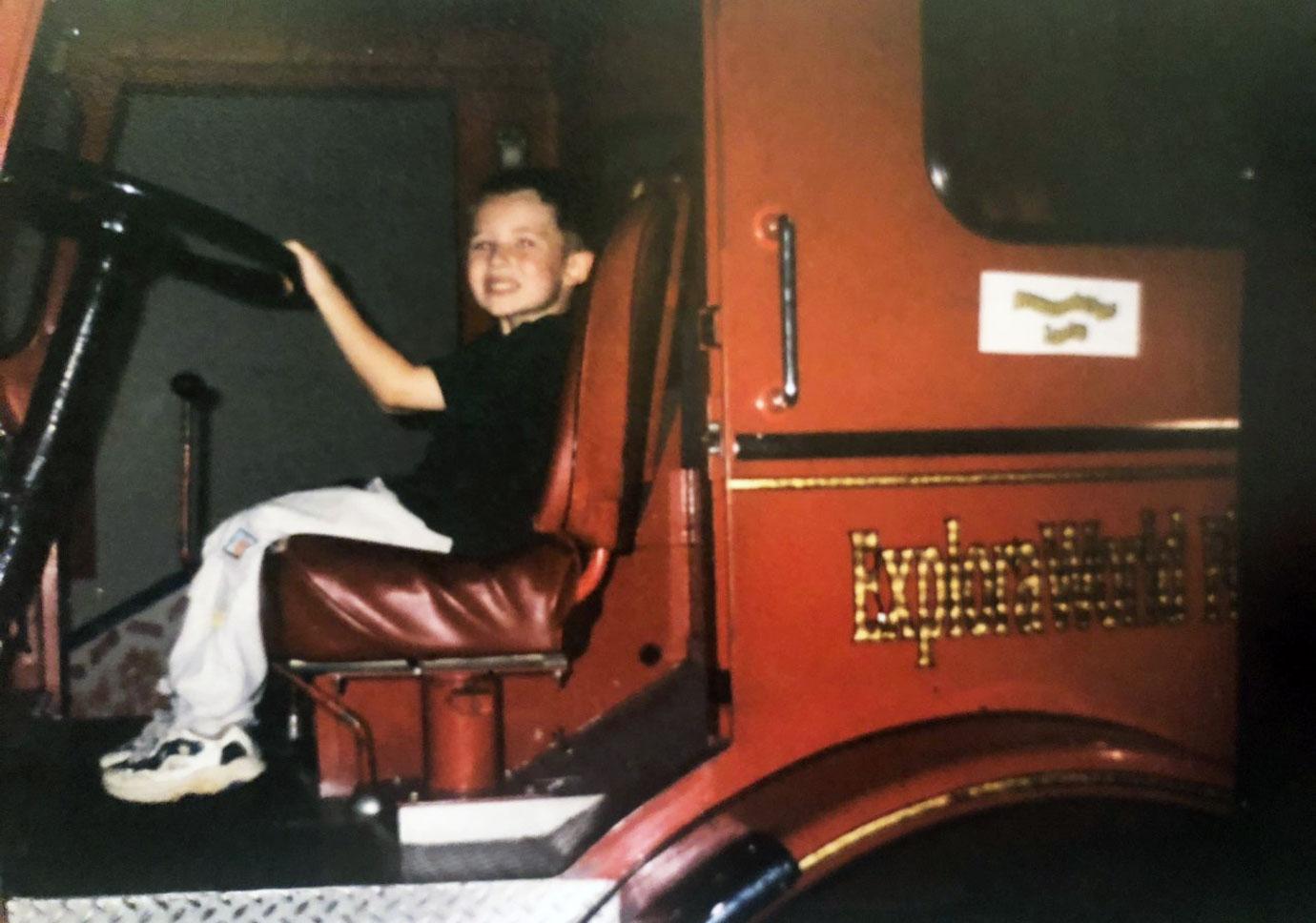 Article continues below advertisement
As a teen, Hancher served as a volunteer firefighter and continued to even as he became a community service officer in Myrtle Beach. Becoming a police officer wasn't easy for the "gentle giant." The 6-foot-5-inch man towered over most and he wasn't slender either. He could pass the written test just fine, the other parts required a bit more persistence.
"He would always pass the academic part the first time, but let's be honest, he never passed the physical part the first time," Williams recalled. "But, he would go back and he would train and he would practice. He would train and practice."
Article continues below advertisement
Eventually, he passed the requirements and became a patrol officer. Hancher had dreams of becoming a traffic officer. He even owned a motorcycle that had been passed down throughout the department. Ironically, the motorcycle was first owned by officer Joseph McGarry, the last Myrtle Beach police officer to die in-the-line-of-duty before Hancher.
It was there, and the weeks that followed, Hancher's family heard constant stories about how Jacob impacted people's lives.
Kids spoke about how Hancher stopped traffic so they could cross the street or about how he made a funny face when they pulled up to the school grounds. Or Apple technicians spoke of how Hancher delivered wheelchairs so they too could put their toes in the sand.
Article continues below advertisement
"That's honestly what we want Jacob memory to be focused on. People that remember him from various places in the city and that means a lot when people share those stories," Williams said. "Hearing those stories means the world to us."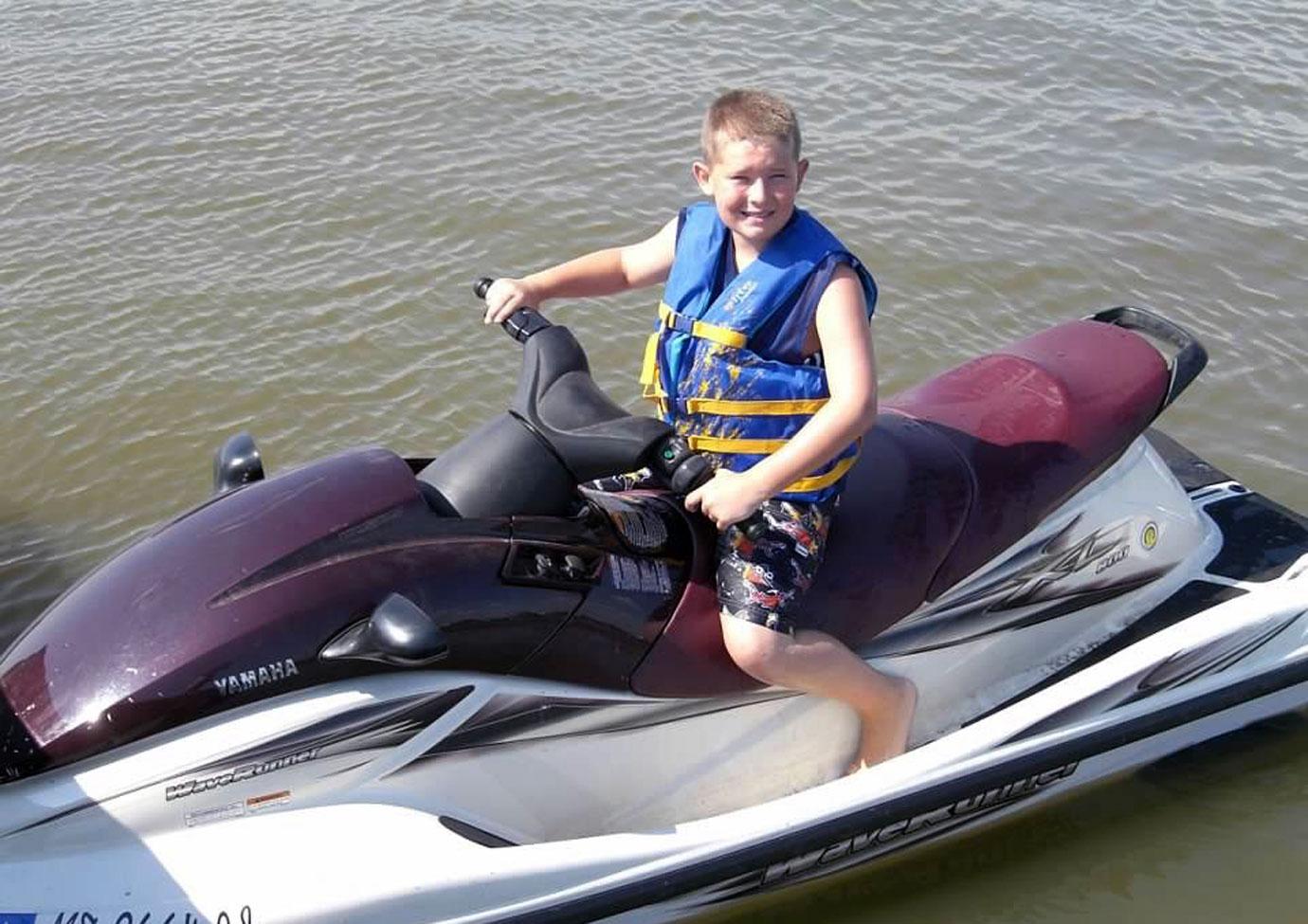 Become a Front Page Detective
Sign up to receive breaking
Front Page Detectives
news and exclusive investigations.
More Stories