NEARLY 16 YEARS AFTER NATALEE HOLLOWAY WENT MISSING. ONE MAIN SUSPECT, STILL FEW ANSWERS.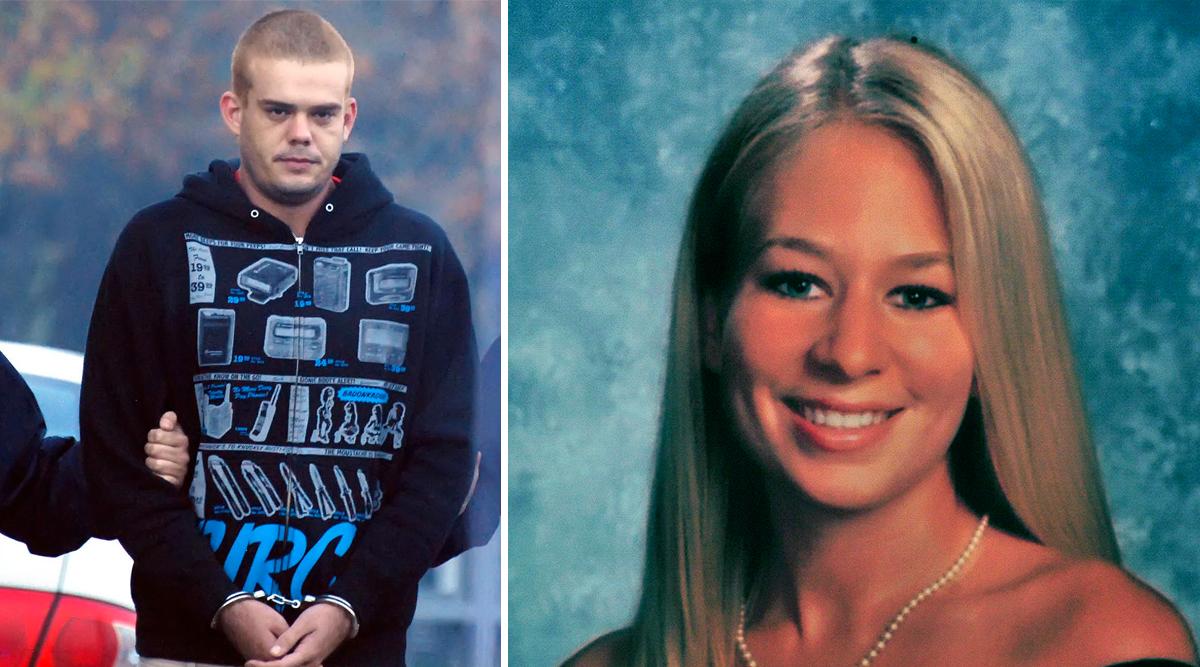 A few days after high school graduation in 2005, more than 100 classmates from a small town in Alabama boarded a plane for Aruba to celebrate. Within a week, one had vanished into the sand and surf.
Her case remains one of the most popular True Crime tales nearly 16 years later.
Article continues below advertisement
The recovery efforts for Natalee Holloway, 18, were relentless--driven by a family with resources and resolve. Authorities from the US, including the FBI, along with Aruba police, Dutch soldiers and hundreds of volunteers searched. To date, not one shred of physical evidence has been found.
The American teen was last seen by friends getting into a car with three males at 1:30 in the morning on May 30, 2005, outside a bar called Carlos 'n Charlies. The men—Joran Van der Sloot, 17, and two brothers: Satish Kalpoe, 18, and Deepak Kalpoe, 21—would be arrested multiple times over the next two and a half years.
Despite getting their hands on a video of Van der Sloot confessing within a month of Natalee's disappearance, the Aruban police could not make charges stick without a body. The prime suspects were arrested on three separate occasions—June 9, 2005, Aug. 26, 2005 (Kalpoe brothers only), and Nov. 21, 2007—but each time, they were released within days to weeks.
It was until Van der Sloot committed another horrible crime that it became clear to most he'd killed Natalie.
Article continues below advertisement
EARLY INVESTIGATION
Natalee's story is told through countless media reports, books, videos, police details and other avenues. Those methods were used to help tell her story at FrontPageDetectives.
When Joran became the prime suspect, his father, Paulus, raced to his son's side to defend him. A wealthy attorney and islander of Dutch origin (Aruba was colonized by Holland), Paulus Van der Sloot became a suspect at various times during the extended investigation. He had given his son an ideal life and the teenager had grown into an excellent student and champion tennis player.
But Joran's mother, Anita, told the media her son had a problem with lying and visiting casinos.
On May 31, 2005, Natalee's parents, Beth and "Jug" Twitty, arrived on the island by private plane. Jug is Natalee's stepfather, who helped raise her from 7 years old. Within a few days, the pair discovered Van der Sloot and the two Kalpoe brothers were the last people seen with their daughter, who had been drinking heavily the last night of her Aruba fling.
The parents and police interviewed Joran Van der Sloot at his home, but he denied knowing Natalee or ever meeting her.
Article continues below advertisement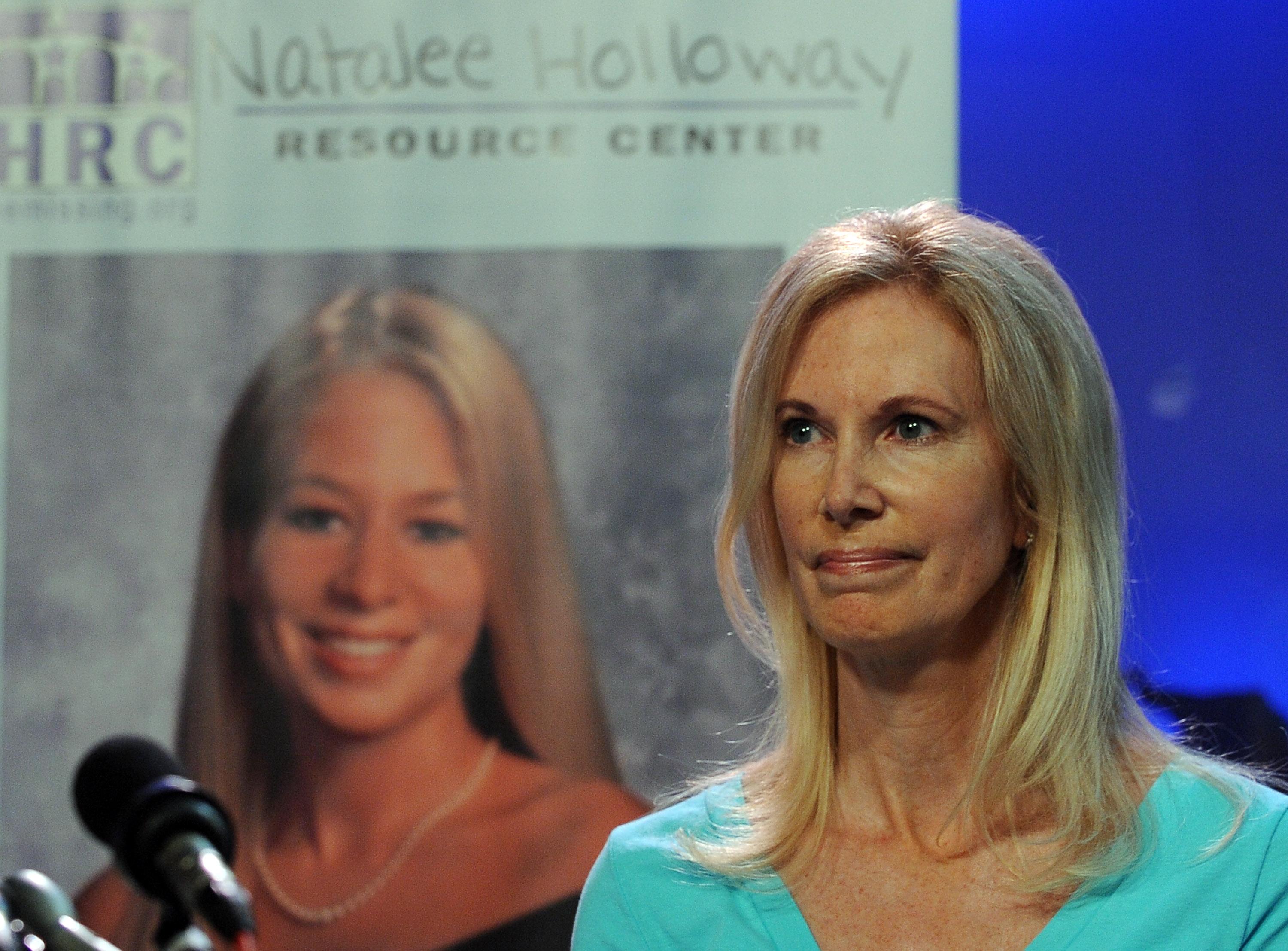 The search for Natalee on Aruba began in earnest in early June, with hundreds scouring the island and surrounding waters for any sign of her. Despite helicopters, dogs, hundreds of volunteers and weeks of looking, no evidence was found—including at the homes or in the vehicles of the three prime suspects.
Article continues below advertisement
WITHOUT A BODY, THE STORIES PILE UP
During the initial months, a video surfaced in which Van der Sloot, Jr. gave his first confession-- among many to come. He stated he was with Natalee that night, but she fell and wouldn't accept his help. As he left her, he saw a "dark man" in "black clothes" approach her.
When confronted with the fact he was caught on videotape, he denied it. Van der Sloot Jr. then wove a tale about Natalee being sold into sexual slavery.
The third time Van der Sloot spoke of Natalee, he retracted all his prior comments.
On June 9, 2005, all three prime suspects were arrested, with the Kalpoe brothers released July 4 and Van der Sloot detained two more months.
Days later, the Aruba Minister of Justice announced that Natalee was dead, and authorities knew where her body could be found. That turns out to be a false statement, which he later admitted. For well into July, the search continued with no leads and no new evidence.
While in custody, Van der Sloot implicated three other men—each of whom was arrested but released due to lack of evidence.
Article continues below advertisement
On Sept. 23, 2005, Joran Van der Sloot was released from his Aruban jail cell.
Van der Sloot then began speaking to the media. He participated in a interviews over the next three days in an attempt to defend himself from what he called baseless charges. He asserted he was being unfairly persecuted by authorities and was not responsible for Natalee's disappearance.
Article continues below advertisement
In early February 2008, a Dutch investigative reporter interviewed Van der Sloot and captured a video in which the now 20-year-old stated he was with Natalee in the early morning hours of May 30th when she collapsed on the beach. He panicked, unable to revive her, and called a friend for help to dispose of her body using a boat.
Van der Sloot was rearrested by Aruban police on Feb. 3, based on the video evidence. The suspect immediately stated he made it all up and was high on marijuana during the interview. Because the tape could not be used as a confession in a court of law, police had no choice but to release him.
THE LAW CATCHES UP
On Feb. 10, 2008, Paul Van der Sloot, 57, died while playing tennis. He had returned to work to pay for his son's mounting legal bills, but had stopped working a few months prior to his death, which was sudden and unexpected.
The following month, Joran Van der Sloot contacted the attorney representing Natalee's mother and stepfather and offered to make them a deal: he'd tell them exactly where her body is if they pay him $250,000.
The Twiggy's attorney, John Q. Kelly, agreed to pay $25,000 upfront and the rest when they had seen the evidence. Kelly boarded a plane to Aruba.
Article continues below advertisement
Less than two months after his father's death, Joran Van der Sloot led John Kelly to a house in Aruba where he claimed his father Paul buried Natalee's within the foundation as it was being poured in 2005. After being paid $10,000 to meet with Kelly, the extortionist received another $15,000 when they reached the house. The latter amount was wired to a bank account in the Netherlands.
Van der Sloot then traveled to Peru to play poker and later admitted to Kelly that he made the whole story up. The house he led Kelly to, records show, was not being built in 2005 and did not have a foundation poured at that time.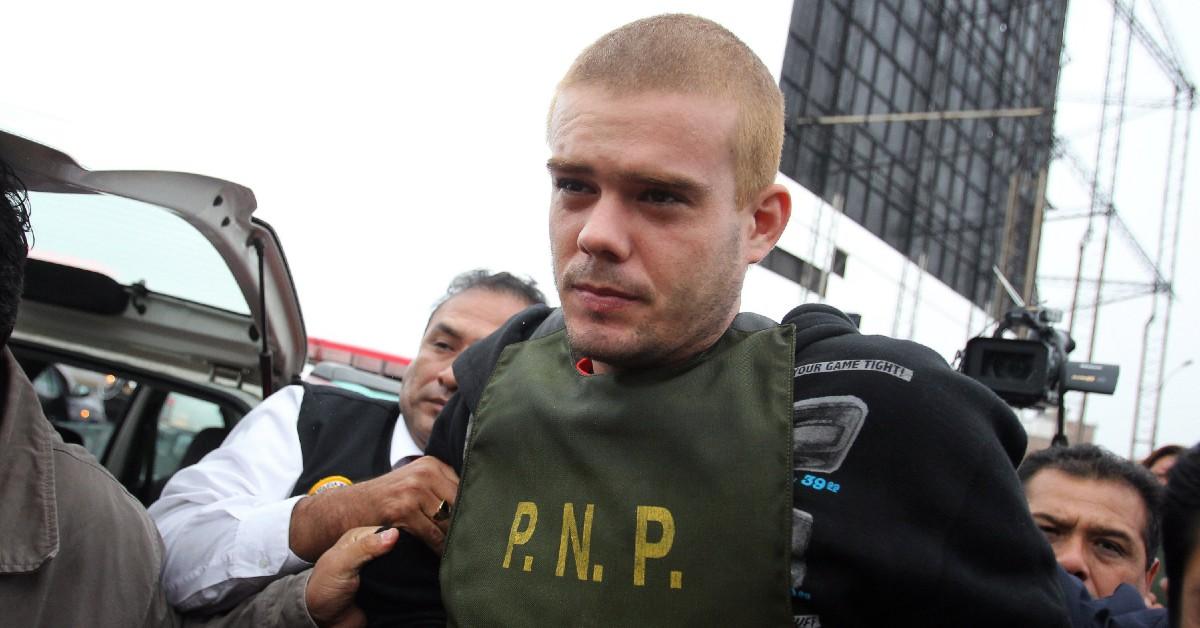 Article continues below advertisement
In 2010, exactly five years to the day of Natalee's disappearance and probable murder, Joran Van der Sloot murdered Stephanie Flores Ramirez in a hotel room in Lima, Peru. She was found beaten to death, her neck broken and all of her cash stolen.
Van der Sloot's eventual confession, likely another lie, was Stephanie was looking up the Holloway case on her laptop when he walked into the room, so he beat her to death in a rage.
During the trial, Van der Sloot claimed he was a victim of severe psychological trauma due to being hounded his whole adult life for Natalee Holloway's disappearance.
The Peruvian justice system handed down a sentence of 28 years--but with good behavior, he could be out in half that time. The sentence came January 11, 2012, when Van der Sloot was remanded to the custody of Miguel Castro Castro prison.
Article continues below advertisement
SHADES OF RESOLUTION
On Jan. 12, 2012, Natalee's father, Dave Holloway, declared his daughter legally dead in absentia via the Alabama legal system.
Dave, along with Natalee's mom and stepdad, learned in 2012 that although indictments for wire fraud and extortion were upheld in a U.S. court, Van der Sloot would not be extradited to the U.S. for 25 years. In 2017, Beth Twiggy visited the convicted murderer in Peru.
No new leads have come to light in the last three years. When Beth Twiggy visited Van der Sloot in prison, she said it brought her some closure, finally seeing him as a pathetic rather than a dangerous man.
She did not extend forgiveness, but told media sources the meeting gave her more peace than she imagined it could.
Article continues below advertisement
Until Joran van der Sloot decides to tell the truth, the only updates pertain to Beth Twiggy, Dave Holloway and Van der Sloot himself. He is a compulsive liar with everyone, including his family. He married a Peruvian woman in 2014 and told her, in a taped video from the National Enquirer, "I always lied to the police," and "I made up so many stories."
These statements appear as close to truthful as Joran Van der Sloot seems capable of uttering.
Evidence indicates Van der Sloot is a compulsive liar, gambling addict, and, to many, a murderer. His father may have participated in hiding Natalee Holloway's body, but it is just as likely that Joran implicated Paul to deflect blame.
Either way, it is unlikely Natalee Hollway, 18, died from alcohol, a fall or a seizure—among the several versions of her death Van der Sloot has spun.
Article continues below advertisement
On Dutch television, Joran van der Sloot's mother, Anita, had a few words following her son's conviction and imprisonment in Peru.
"I believe in karma…that if you do things that you shouldn't do, that a lot of shit happens to you," she said. "He didn't want to listen to his parents. He didn't listen to me, this last time. I tried to do my best. I don't think I could have done more. He's considered an adult right now. He has to do whatever he needs to do, and that is tell the truth (about) what happened."
She also stated she believed he could have killed Flores and she would not be visiting her son in prison.
As of August 2017, Dave Holloway hadn't stopped searching for his daughter's remains. His efforts uncovered bone fragments of human origin in Aruba and DNA pointed to a single individual of European origin.
In October 2017, mitochondrial DNA testing ruled out the remains as belonging to Natalee Holloway.
Now four years after that, nearly 16 years after she went missing, there remains almost no trace of what happened to Natalee or where she is today.
Become a Front Page Detective
Sign up to receive breaking
Front Page Detectives
news and exclusive investigations.
More Stories