He Broke Into A Video Game Arcade And Stole $3,000. Then, He Killed A Cop Who Got In His Way.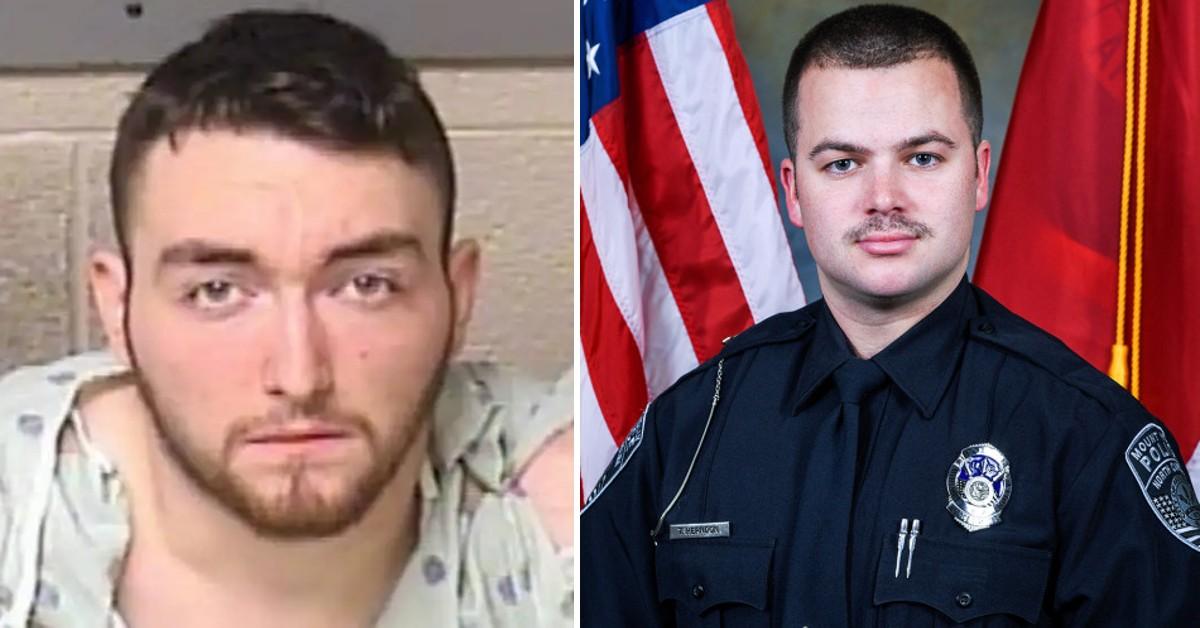 A North Carolina man shot and killed a police officer after breaking into a video game arcade.
Now, he will remain behind bars for life.
Article continues below advertisement
Recently, Gaston County Superior Court Judge David Phillips sentenced Joshua Tyler Funk to life in prison without the possibility of parole for the shooting death of Mount Holly Police Officer Tyler Avery Herndon, 25.
Funk pleaded guilty to first-degree murder more than a year after his arrest.
"It is running rampant in Gaston County. Today and every day, we need to thank Tyler Herndon for his dedication and service," Phillips said during the sentencing hearing, according to Gaston Gazette.
Article continues below advertisement
Around 3 a.m. on Dec. 11, 2020, officers responded to a video game arcade on Betty Drive in Mount Holly, North Carolina, after the owner alerted authorities of a break-in at the establishment. The owner, who had surveillance cameras streamed live to his cell phone, watched as Funk trespassed and burglarized the property.
According to prosecutors, when officers arrived, they positioned themselves at the main door of the business, including Herndon. As his colleague approached the rear entrance, Funk opened the door and raised his hands in the air, appearing to surrender.
Article continues below advertisement
However, the 25-year-old defendant had a change of mind and fled the scene with the officers in pursuit. As a result, Funk pulled out a semi-automatic handgun and fired a couple of shots in their direction, striking Herndon. Then, the officers returned fire, striking the defendant, who was immediately arrested and placed into custody.
The defendant suffered non-life-threatening injuries.
On the other hand, Herndon was rushed to CaroMont Regional Medical Center, where he later died.
Due to insurmountable evidence against the defendant, including video footage capturing the break-in, shell casings at the scene, and $3,000 found in his possession, he accepted a plea bargain offered by the state.
Article continues below advertisement
"It did everything it could do for me to sit on that bench and not go after him. I had to reach behind me, it was a Mount Holly police officer, who I know real good. I had to hold on to his knee and he held my hand for about five minutes," said the victim's father, Mark Herndon, reported WBTV.
Herndon had been with the Mount Holly Police Department for two years and was two days shy of his 26th birthday before his demise.
Become a Front Page Detective
Sign up to receive breaking
Front Page Detectives
news and exclusive investigations.
More Stories