She was on her way home from a work Christmas party when she was shot through the heart. But, who pulled the trigger?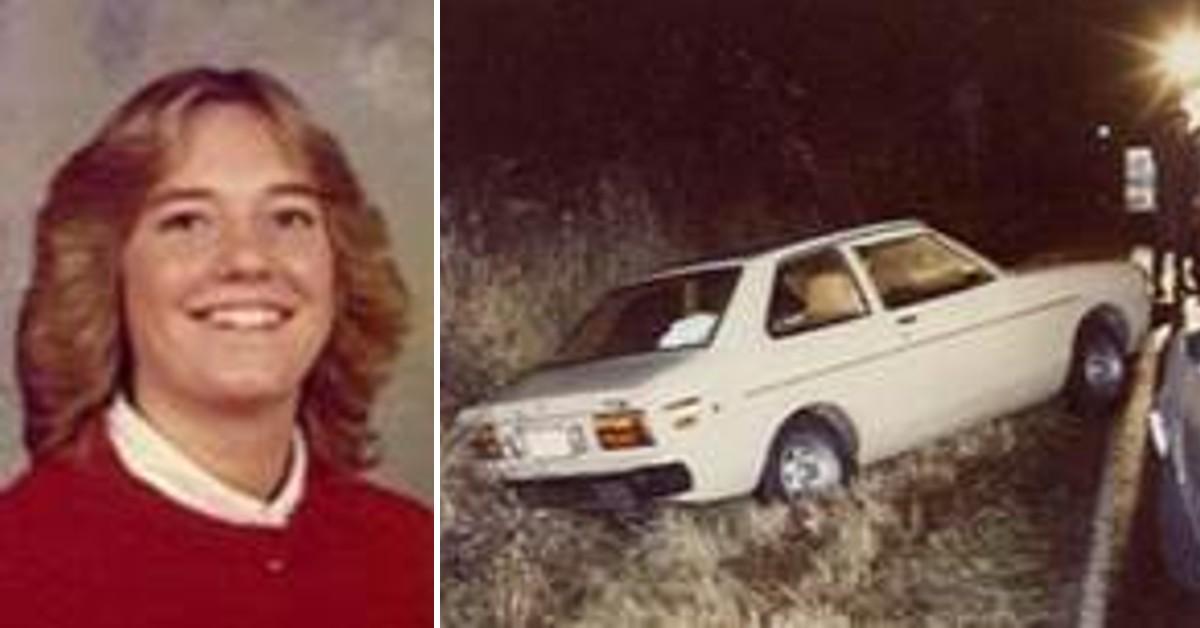 Christmas 1981 was the usual festive affair for millions of Americans across the country. Trees were up, geese were ready for cooking, and children everywhere eagerly awaited either a "Star Wars" AT-AT or the "He-Man" Castle Grayskull.
It was the season of goodwill, but not everyone had celebration or charity in their hearts, with one individual looking to make that particular Christmas one of eternal sorrow for the family of Rhonda Annette Hinson.
Article continues below advertisement
Hinson was 19-years old and just starting her adult life. It was Dec. 22, and it was the night of her work's first Christmas party. Everyone has a story from these parties, from ill-advised sexual encounters to the one co-worker who always gets far too drunk; the office party lies somewhere between an enjoyable evening to an annual horror show. However, the horror of the party that night in Valdese, North Carolina, was far worse than any drunken antics, and by morning Rhonda Hinson would have been spectacularly shot to death.
Hinson was born on Dec. 13, 1962, in Great Falls, South Carolina, meaning December had always been special for the family. She was the eldest child, and only daughter, and was popular at East Burke High School. Hinson was athletic, an excellent tennis player. She excelled at track, basketball and dance while maintaining a wide social circle throughout Valdese, a small former textile town just off the I-40 between Wilmington, North Carolina.
Article continues below advertisement
Having recently graduated, Hinson joined a local steel firm Hickory Steel as a key-punch operator. She wanted to get out in the world and make money despite her friends heading to college, including her boyfriend Greg McDowell, her best friend Jill Turner-Mull and Jill's boyfriend, Mark Turner. However, despite seemingly having an everyday and happy life, something was worrying the young woman, and Hinson had recently asked her father Bobby to accompany her while driving into town. On one of these trips, Henson told her father that she had something bad to tell him but then deflected and said she'd think about telling him later.
STRANGE BEHAVIOR
Meanwhile, her mother, Judy, also noted other strange behavior. On one occasion, she asked her mother if it was ever acceptable to be having an affair with a married man, despite having had the same boyfriend, McDowell, for more than two years. Earlier that December, she had started to suffer from sleeplessness. Hinson was getting up in the middle of the night to take showers, telling her mother that she "felt dirty." Hinson asked to sleep in her brother's room, and on another occasion, Judy awoke to find her daughter standing in the room just staring at her.
Article continues below advertisement
McDowell and Hinson were seemingly made for each other and, by all accounts, were initially profoundly in love with each other. Both their parents came from South Carolina, both were good students and both were interested in athletic pursuits. McDowell was very much the young romantic, penning plenty of notes and cards to his love, including a hand-made booklet tied with red ribbon. He was, in many respects, every teenage girl's dream boyfriend, and Judy's mother agrees that she was truly happy during their first year together.
However, during the second year of the relationship, a different side to McDowell emerged from the notes and letters. It showed a new demanding and possibly controlling streak, with arguments starting to develop between the two, the young man perhaps becoming worried that his girlfriend didn't show the same besotted devotion that he did. Many of his love letters went unanswered, and while it can only be speculation, Hinson may have found the attention overbearing. As he became more concerned about the status of his relationship, jealousy began to creep in.
Article continues below advertisement
Whether the changes to Hinson's behavior throughout 1981 were due to her relationship will never be known, but it seems likely that something else was bothering the young woman. She was struggling at school before graduation, and the changes had been noted by McDowell in his many letters, joining her parents and friends in noticing something was amiss. She no longer seemed happy; she became less social, less talkative and seemed even more reserved than her usual self. There was a new darkness somewhere in her life.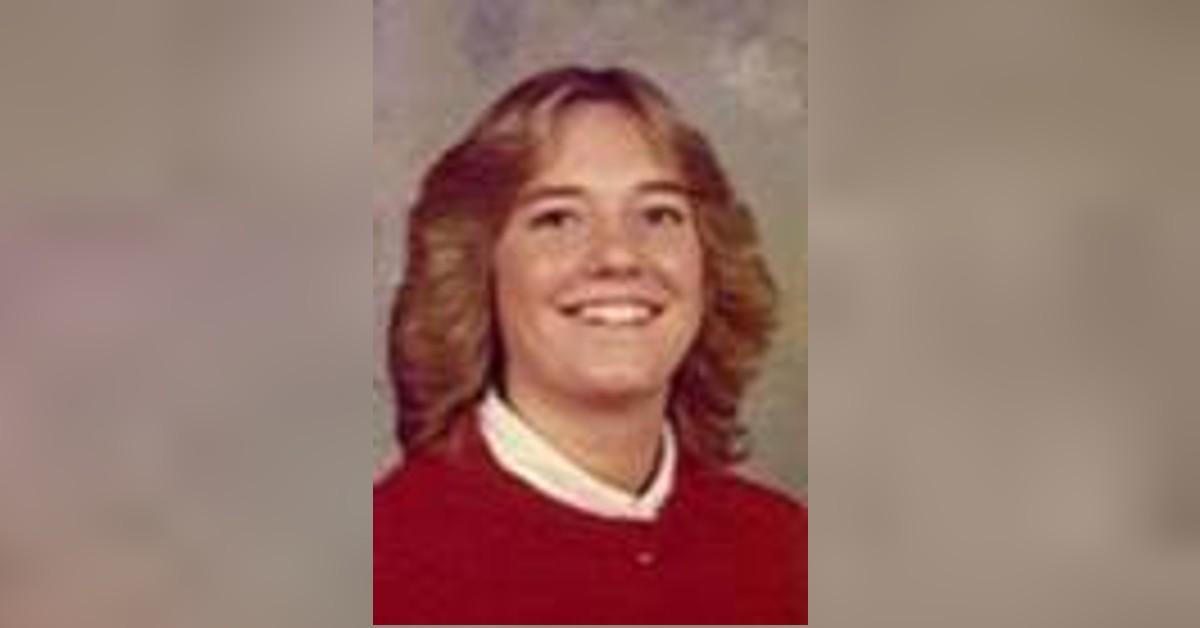 Article continues below advertisement
Pleas from McDowell and others for her to talk went unanswered, and by the summer of 1981, death seemed to be closing around Rhonda. Judy Hinson's father, Rhonda's grandfather, was the first to die, next it was Charlemagne, her beloved poodle. In June, classmate Kelly McGuire veered across the road to send her Volkswagen head-on into another vehicle. She died in hospital soon afterward. McGuire was the third East Burke student to die tragically young, with 17-year-old Rick Hudson dying after a seizure and fall in 1980 and Keith Church dying in an automobile crash later that year.
Indeed, Hinson seemed to know that she would be the next to die. She asked a friend to sing "Amazing Grace" at her funeral; she told her grandmother that she'd likely be dead before she was ever married and began to brood on death in general. However, by Dec. 22, her mood seemed to improve slightly, being excited about the Christmas party and having bought a new outfit from her bonus.
Article continues below advertisement
A MURDER IN THE MOUNTAINS
McDowell drove the family's blue Chevrolet Nova to Hickory Steel to take his girlfriend to lunch, one of Hinson's co-workers noting that the front of the car had seemingly sustained damage. Later that evening, McDowell called Hinson several times, evidently displeased that she was going to the party without him. Still, she was undeterred and selected an orange plaid skirt, a beige blouse, a dark orange sweater and brown shoes. She left home and waved goodbye to her parents for the final time.
What she wasn't wearing, however, would be significant. Told by her mother that it was cold outside and she needed a coat, Hinson stated she had left her East Burke letter-jacket with McDowell, and her gray hoodie was in Mark Turner's gold-colored Buick, having been left there on Dec. 19 after a shopping trip.
Article continues below advertisement
The party on Dec. 22 went on untill after midnight when Hinson left in the company of two friends, calling McDowell before she did and stating that he was "mad." Hinson was driving, and she first dropped her friends before she began her own ten-mile trip to the home she shared with her parents at around 12:30 a.m. What happened next can never be sure, but evidence suggests that while traveling along the Mineral Springs Mountain Road half a mile from home, a shot rang out.
A bullet had been fired at the car from behind using a high-powered rifle. The shot passed through the vehicle's trunk, through the driver's seat, and struck Hinson straight through her heart. Were it not for the terrible outcome, it would be easy to marvel at the skill required to make the shot at a moving vehicle in the dark if the target had been deliberate and not a fluke.
Most shooters would fire through the rear window as a shot through the trunk would require far more effort at speed and provide uncertainty to an amateur, the gunman having to take a kneeling position. Unless, however, if the shot had been taken from the window of another moving vehicle that was coming up behind. Not long after, Tim Pons and Mark Micol were driving toward the crime scene in Micol's blue Trans Am. Discovering Hinson dead, they immediately contacted the police.
Article continues below advertisement
At home, Judy Hinson awoke with a start, "I woke up feeling panicky, scared because I felt like something had happened to Rhonda." She told "Unsolved Mysteries" in 1989. "I felt like Rhonda was dead. I felt like she had been in an automobile accident."
Such was her unrest that she woke her husband, and the pair began to call around to check that their daughter was safe. First, they called the Pittman family, in whose house the party had been held, being told that Rhonda had already left. Next, they called the McDowell residence, the phone being answered by Charles McDowell, Greg's father. He handed the phone to his son, who told the Hinsons their daughter had planned to phone him when he got home, the same story that Rhonda had told her friends. It was 2:19 a.m., firmly placing the McDowells at home.
The next to be called was Turner-Mull, who also let the Hinson's know their daughter wasn't home. Whatever it was that made Judy Hinson concerned that night was telling her that her daughter was already gone.
Article continues below advertisement
Arriving at the scene a half-mile away, police found the driver's side door open, and despite the cold weather, the was window down. Hinson had been removed from the vehicle, presumably by her killer. Her body was laying on its back just a few feet away, her arms deliberately placed at her sides. Strangely, everyone in her life said that Hinson always had without fail been security conscious and locked her doors. Inside the vehicle, police observed several items, including both an East Burke letter jacket and a gray hoodie.
Article continues below advertisement
Initially, investigators suspected that the killing had been entirely random. Still, they soon uncovered evidence to suggest the opposite, with Special Agent John Suttle of the North Carolina FBI told "Unsolved Mysteries" it seemed somebody had stalked the victim on the night of her death, hunting her down like prey.
"Between 12:15 and 12:30 on the morning that Rhonda Hinson was murdered, a witness drove under the Interstate 40 bridge on Mineral Springs Mountain Road," he said. "She observed a blue Chevrolet facing in a northerly direction with two white males in the vehicle."
A CAR IN THE AREA
The car that was seen by the witness became central to the investigation, with a second individual also observing a blue car on the night in question. However, this witness, Reggie Smart, said that there was only one man in the car, and it was speeding away from the site of the murder. Upon getting closer, the second witness says he saw another man standing at the door of Hinson's car, with the victim slumped over the steering wheel.
Thinking it was merely a drunk couple, the witness thought nothing of it and continued his journey.
Article continues below advertisement
If both accounts are correct, then it seems the suspect car originally contained two men, and one of those people was left at the crime scene by the other. Could it be possible that the two men had followed Hinson and the passenger had fired a rifle at her car, the driver panicking when they realized she was dead and leaving his friend at the scene? Could it be that the shooter had intended to fire through the back window and, given the conditions, missed and "got lucky" by still hitting the target? There isn't enough information to know.
Looking for that information, investigators utilized the controversial technique of hypnosis to see if the witness may have been able to remember more of what he'd seen. While the methods have been used by law enforcement agencies across the country since the Second World War, it's worth noting that the validity of hypnosis has been questioned by experts, particularly as it relates to a criminal investigation. That said, the witness statement certainly ties with those of the first witness, and there is no suggestion of falsehood.
Article continues below advertisement
"A Chevelle. It looks blue, '70 model, I believe. Looks like the front end of it has been messed up. It's in primer—the primer is grey…" said the witness on the tape-recorded interview. "He's not a big guy. He's about 6-foot or 5'-foot-10-inches"… He's about medium build… Sort of a dark brown-haired guy…."
One key point the witness remembered under the hypnosis was a second vehicle parked down the road he believed to be a black or dark blue Trans-Am. Despite police questioning everyone owning a Trans-Am or Camaro in the area, this car has never been identified. Some believe this may have been the actual vehicle driven by the killer or killers.
Article continues below advertisement
Despite Valdese being a town of just 4,000 people, none of the vehicles out that night were ever identified. While police suspect she knew her killer, that also seems problematic in places. If murder was the intention and other opportunities existed to murder, then there are far easier ways to kill than shooting into a moving vehicle after all. So, was murder suddenly essential to the killers? Or was the shot only meant to frighten?
Article continues below advertisement
Police had their eyes on McDowell, pulling him out of lectures for polygraph tests on two occasions, once within weeks of the killings and once the following year in October of 1982. However, is it likely that McDowell was so angered by the call Hinson made to him after the party that he left in another vehicle, possibly with a friend? Is it likely they then decided to lay in wait to shoot McDowell's girlfriend on the open highway before heading home like nothing ever happened?
Equally, it seems unlikely that anyone else Hinson knew would be lying in wait. Unless they knew she was at the party, then they couldn't have known her whereabouts or the route she would be taking. Either an opportune meeting on the road or Hinson being followed all the way from the party seems likely if indeed her killer was known to her. Yet, how the hoodie and jacket came to be back in the car has never been publicly revealed.
Article continues below advertisement
SMALL TOWN RUMORS
As with all small towns, rumor and innuendo have run rampant in the years since the killing. Some say Hinson became involved with a married cop; some mention that Greg's father, Rev. Charles McDowell, resigned his post just four days after the killing and moved to Georgia soon afterward. Some say he may have had an unhealthy interest in his son's girlfriend. Yet others suggest the murder may have been a prank gone terribly wrong, with youths shooting at road signs common in the area.
While they should have been sharing gifts beneath the tree and celebrating a year of success for Rhonda and many more to come, basking in the warmth of family at Christmas, the Hinson family attended church not in celebration of Christ's birth but to bury their daughter. Snow fell as Judy and Bobby walked into church that Christmas Day, beginning 40 years of pain and struggle for the truth. The pastor at Wilkies Grove Baptist Church that day was Charles McDowell. Judy has kept her daughter's room exactly how it was ever since.
"I can almost imagine Rhonda still in there," she told "Unsolved Mysteries." "We have a baby doll that she had years and years ago; we've kept that out. We've kept some of her trophies out. The grave marker, I think, says it all; on the grave marker, there are 'Always a ray of sunshine.' That's the best description that we have of Rhonda. It's a perfect description."
Become a Front Page Detective
Sign up to receive breaking
Front Page Detectives
news and exclusive investigations.
More Stories