He was told he wasn't going to inherit the family's property. That's when he fatally shot his stepmom.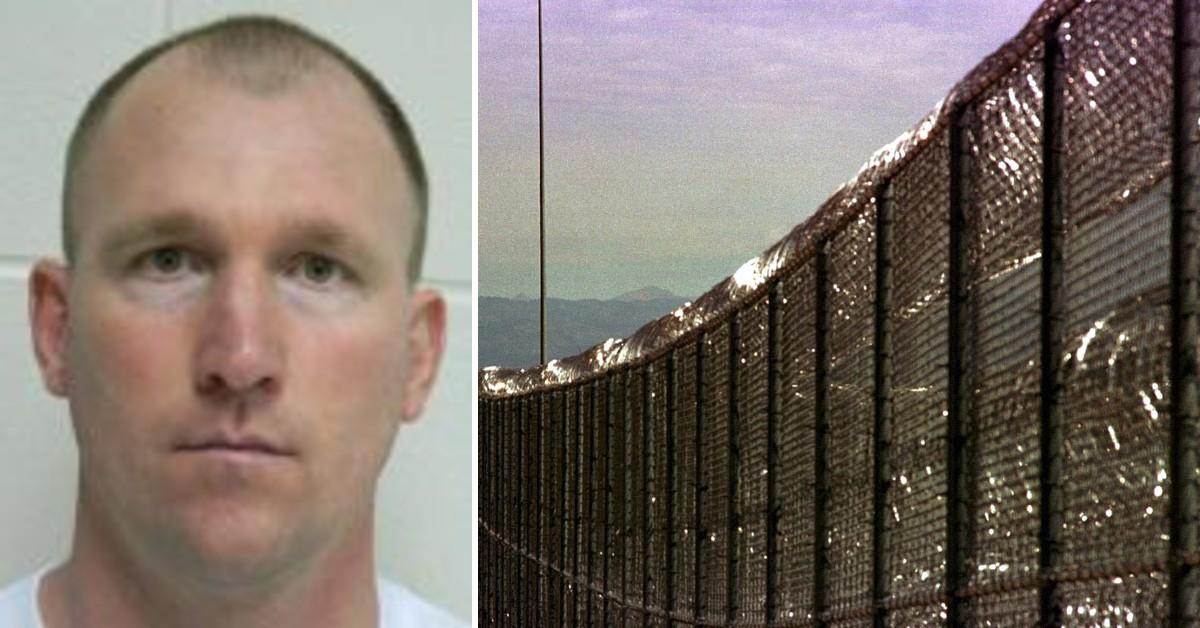 After losing his inheritance and terrorizing his family for a year, a Broken Bow, Nebraska, man shot and killed his stepmother.
It's a decision that will cost him his freedom.
Article continues below advertisement
Recently, Custer County District Judge Karin Noakes sentenced Trent Esch, 45, on August 19 to life without the possibility of parole for the shooting death of his stepmother Crystal Esch.
He was found guilty by a jury of first-degree murder, use of a firearm to commit a felony and possession of a firearm by a prohibited person.
Article continues below advertisement
On July 11, 2020, a family dispute over the real estate property "homeplace," also known as "Charlotte's Place," finally came to a head when Trent shot his stepmother multiple times in the face. The property was initially owned by Trent's paternal grandparents, Pete and Charlotte. After their death, the property had been passed down to Trent's father and his stepmother.
The defendant and his father were reportedly close while he lived and worked on the land for years. However, things took a wrong turn after Trent caught a felony charge and his father committed suicide due to bouts of depression while Trent was incarcerated at the Omaha Correctional Facility.
Soon, Trent learned his father's will excluded him from inheriting Charlotte's Place.
Article continues below advertisement
Jurors heard Crystal on a recorded phone at the correctional facility explaining to Trent the reason why he was excluded from inheriting the property. She told the defendant the will was changed to avoid the property from getting caught up in his ongoing legal battles.
Furthermore, Crystal told Trent he could still live on the property so long as he stayed out of legal trouble.
Infuriated, Trent inquired in a letter to his father's therapist if his dad's death was a result of being bullied by his stepmother and stepsisters. In response to his hostility, the situation escalated after Trent's belonging were placed in storage, and a no trespassing sign was placed to keep him off the farm upon his release from prison.
Article continues below advertisement
Reacting to the development, Trent filed a lawsuit claim for his share of Charlotte's Place. Unfortunately, he lost and began harassing his family with series of texts and calls, which led to multiple protection orders being issued, barring the defendant from being within yards of Charlotte's Place, his brother-in-law and half-sister's residence.
A witness testified seeing Trent in a drunken stupor minutes before Crystal's murder. The defendant's brother-in-law and half-sister also testified, passing him on the way to a gas station. They turned around and followed him to Crystal's driveway, wondering what he was doing.Minutes later, three gunshots were heard by Trent's brother-in-law, then chaos ensued in the family home with two young children running hysterically out of the house after the defendant drove away from the scene.
Article continues below advertisement
Prosecutors asked the court to sentence the defendant to the mandatory life term under the law, in addition to the maximum sentence for the firearm charges.
Trent's lawyer James Davis argued there was no need for the extra sentences added to the mandatory life term. He argued they had stipulated with the evidence and the charges submitted by the prosecution — hence adding additional sentences will only appease the victim's family and would be redundant.
"The other two charges are redundant. He is going to die in prison," Davis said, according to Sandhills Express.
Article continues below advertisement
Instead, Noakes argued the firearm sentences were the consequences of the defendant's actions and his previous criminal record, which indicated he had shot at a cop's car while parked at the officer's residence.
"It's clear over the past decade, that a large part of your time has been consuming alcohol and terrorizing other people - your family, the community and law enforcement. It's obvious as to Count I, the only sentence is life and I sentence you to life in prison for Count I, Murder in the first degree. You discharged that firearm into the face of your step-mother several times. On Count II, I sentence you to 45 to 50 years. You had an arsenal of firearms. You weren't supposed to have any of that. You are definitely the type of person that law was created for and you disrespected that as well. You didn't care. On Count III, I sentence you to 45-50 years," Noakes said during Trent's sentencing phase, according to Custer County Chief.
That meant Trent was not only sentenced to life but another 100 years behind bars.
Family members and friends of the victim hugged, cried, and exchanged smiles outside the courthouse lobby, according to Nebraska TV. Crystal's sister Belinda Chaplin told local media the victim as an amazing person who loved and prayed for the defendant despite all his harassment in the past.
Become a Front Page Detective
Sign up to receive breaking
Front Page Detectives
news and exclusive investigations.
More Stories