She was ordered to cut off the head of her murdered lover. Here's why she'll be back on the street in months.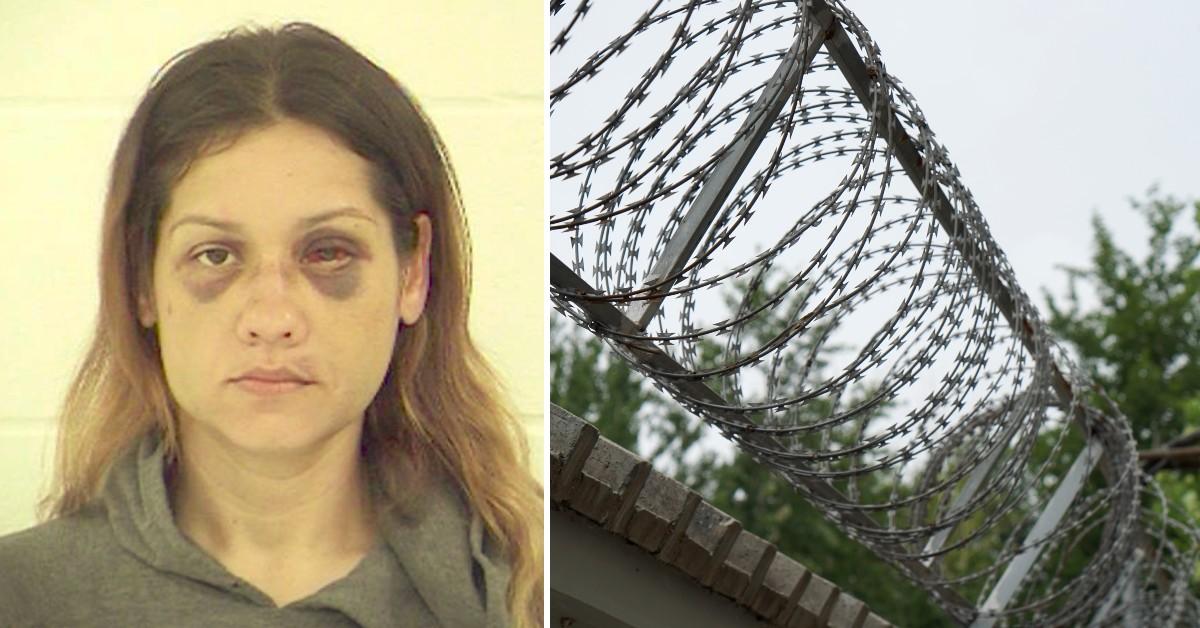 A New Hampshire man was lured to the woods by the husband of the woman with whom he was having an affair. There, the victim was murdered and the woman was ordered to cut off his head.
While the woman helped cover up her husband's crime, she will soon be back on the streets.
Article continues below advertisement
A Coos County Superior Court judge sentenced Britany Barron, 32, to three-and-a-half to seven years in prison for her role in the gruesome death and decapitation of Jonathan Amerault, 25.
Barron pleaded guilty to three counts of falsifying physical evidence after Amerault was murdered by her husband, Armando Barron, 30. The evidence included Brittany Barron taking orders from Armando Barron to clean Amerault's car and destroy evidence, wrap his body in a tarp to be dumped in the woods and decapitate his corpse.
Article continues below advertisement
On Sept. 22, 2020, Britany Barron was found with Amerault's body at a campsite. She confessed to police that her Armando Barron lured the victim to the site using her phone where he was killed, according to the New Hampshire Union Leader
A year earlier, Brittany Barron told Armando Barron she wanted a divorce. Then, she started an affair with Amerault, who was a co-worker at Telex Medical in Jaffrey, New Hampshire.
Armando Barron discovered text messages between his wife and Amerault.
Article continues below advertisement
Armando Barron lured Amerault with his wife's phone to Annette Wayside Park in Rindge, where he attacked, beat and tortured him. Armando Barron attempted forcing Brittany Barron to kill Amerault, but she refused.
However, to appease her husband, Brittany Barron told investigators at some point, she stood on the victim's neck, bearing all her weight in an attempt to strangle him, but was unsuccessful, according to the Union Leader.
Article continues below advertisement
Later, Armando Barron placed Amerault in the trunk of Amerault's car before shooting him three times. Then, the duo drove in two separate cars to a campsite where her husband ordered Brittany Barron to clean the car and discard evidence. Next, they drove further into the woods with Amerault's body, where Armando Barron ordered Brittany Barron to decapitate her dead lover's corpse.
Amerault's family expressed anger at the plea prosecutors offered Brittany Barron.
"For hours and days after Jonathan was murdered, she committed unspeakable, barbaric crimes against him. She was offered so many opportunities to stop the madness, and she refused every single time. She deserves no leniency," said the family in a statement during the victim impact statement before Brittany Barron was sentenced, according to The Conway Daily Sun.
According to Brittany Barron's plea agreement, the defendant would be released in six months after being credited with 377 days while in custody waiting for trial.
Armando Barron remains in custody, awaiting trial.
Become a Front Page Detective
Sign up to receive breaking
Front Page Detectives
news and exclusive investigations.
More Stories