Man beat his wife severely enough to leave her brain dead, now charged with murder, Albuerrque cops say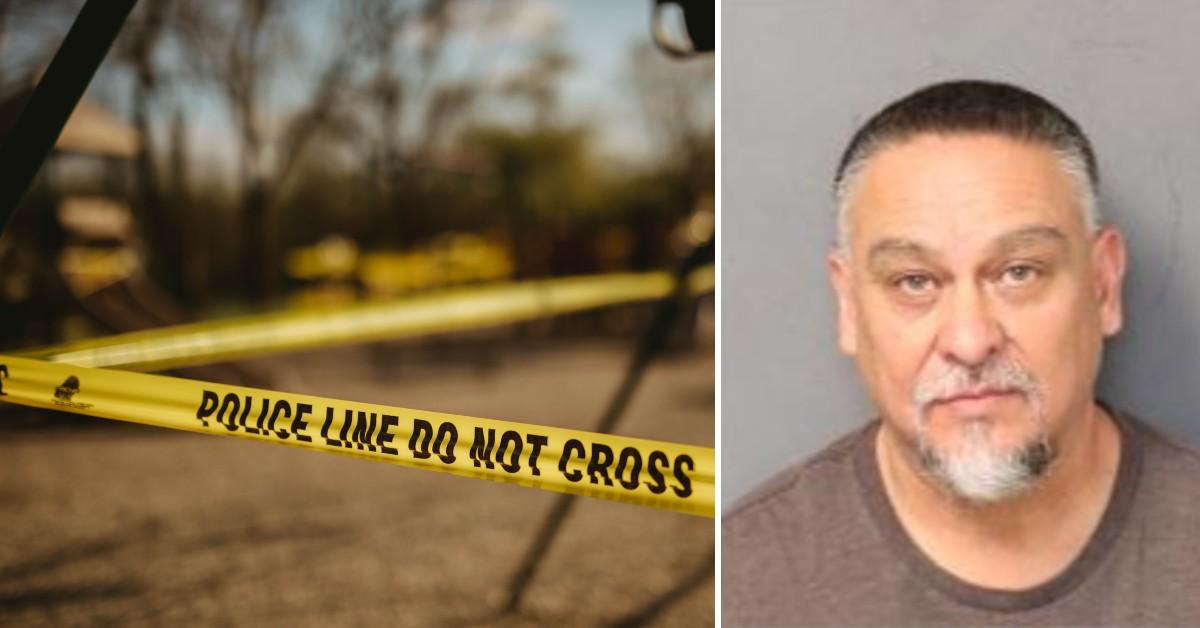 New Mexico police saw no signs of physical domestic violence when they visited an Albuquerque home late last month. Days later, the woman was brain dead in the hospital and a man is accused of murder.
Article continues below advertisement
The Bernalillo County Sheriff's Office announced last week that Jerome Gutierrez, 54, was charged with killing Kristy Rivera, 42, on June 3.
The charge comes as Rivera remains alive, but is brain dead and on life support at a hospital. Officials say she will not survive her injuries.
Article continues below advertisement
Despite her claims that her husband "slapped her around" and pointed a gun at her, officials said they did not see any evidence of a physical fight between the couple. They separated Gutierrez and Rivera for the evening in hopes of deescalating the situation.
Two days later, Gutierrez called 911 and said his girlfriend was unconscious. Paramedics and Fire Rescue were dispatched to the home, and reportedly found Rivera lying unresponsive on the bathroom floor, bleeding from her ears and nose, according to the sheriff's office.
Article continues below advertisement
Gutierrez reportedly told police that Rivera fell and hit her head on the tub.
First responders took her to the hospital, but police were not informed. The Bernalillo County Sheriff's Office claimed deputies "were not dispatched to the residence and were not contacted by Fire Rescue or hospital staff for any concerns of suspicious trauma," according to the sheriff's office.
Authorities reportedly remained oblivious to this situation until one of Rivera's friends called the Bernalillo County Sheriff's Office from the hospital to report suspicious circumstances surrounding her friend's injuries.
Article continues below advertisement
Detectives reportedly spoke with a doctor, who said her injuries "were not consistent with the information reported by Gutierrez."
Medical professionals told KRQE NEWS Rivera's injuries were commonly seen in "high-velocity impacts like car accidents, ATV crashes, or blunt force trauma."
Article continues below advertisement
Doctors reportedly found multiple brain bleeds, a spinal and pelvic fracture and injuries associated with choking, and no injuries that were not consistent with a fall, according to the Albuquerque Journal. One of the brain bleeds was reportedly "a few days old," while another appeared to be fresh.
Gutierrez reportedly admitted to abusing Rivera when pressed by detectives.
Gutierrez reportedly told deputies he pushed Rivera, slammed her head into the wall, grabbed her by the throat and started "shaking her so she would stop arguing," fell on top of her on their front porch. He also threatened her with a gun on the night Bernalillo County Sheriff's Deputies claimed to have seen no signs of violence, according to the reports.
Article continues below advertisement
The couple's 5-year-old daughter reportedly told investigators, "mom and dad fight with their bodies and it makes her scared, "but she "did not feel comfortable" talking further.
Rivera was declared brain dead and will be taken off life support once her organs are harvested, officials said.
Deputies charged Gutierrez with first-degree murder and he was booked into a New Mexico jail.
Become a Front Page Detective
Sign up to receive breaking
Front Page Detectives
news and exclusive investigations.
More Stories