Gang member helped kill a man in prison 20 years ago and nearly got away with. Until a witness squealed.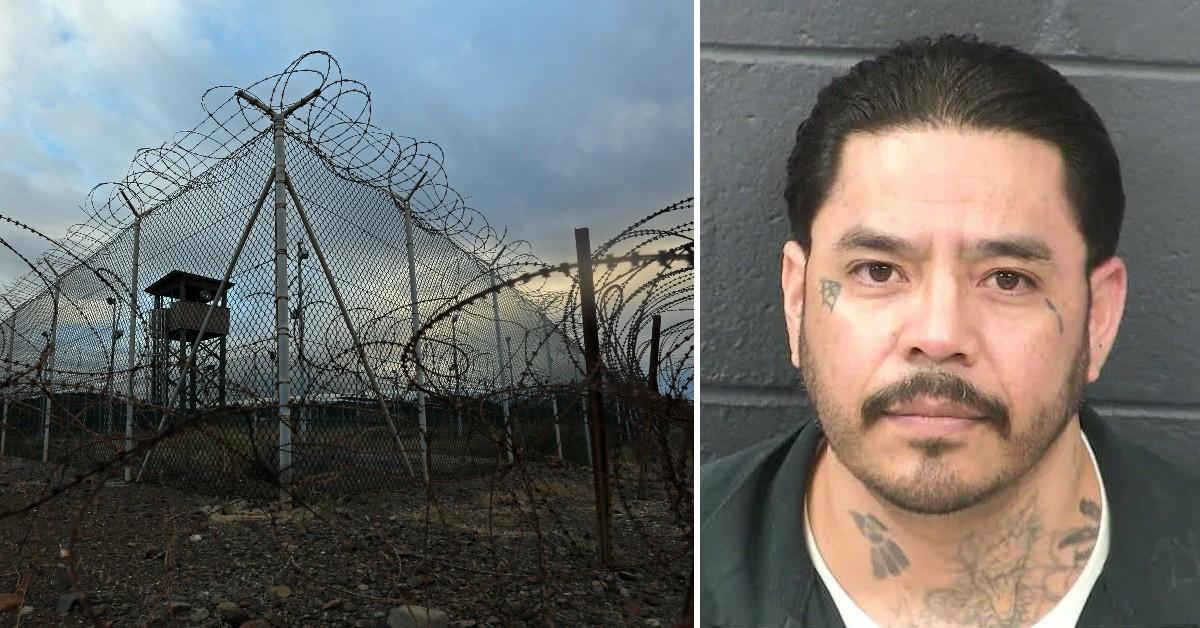 Two decades ago, a Mexican man killed a fellow prison inmate for breaking gang rules and nearly got away with it.
Now, he will spend the rest of his life behind bars.
Article continues below advertisement
Recently, U.S. District Judge James Browning sentenced Angel DeLeon, 44, to a mandatory life sentence for the strangulation death of Frank Castillo. Deleon was found guilty and convicted by a jury for murder in the aid of racketeering after an eight-day trial.
On March 26, 2001, Castillo and DeLeon were members of the Syndicato de Nuevo Mexico street gang. At the time, both men were incarcerated at the Southern New Mexico Correctional Facility on the outskirts of Las Cruces, New Mexico.
Article continues below advertisement
According to prosecutors, the defendant was designated to restrain Castillo while he slept on his bed, while another inmate strangled him for violating the gang's rules. At the same time, another gang member, Rolando Garza, was also killed at a separate section of the prison for the same reason. Investigators believed both homicides stemmed from the orders of Billy "Wild Bill" Garcia, 66, who is the leader of the gang.
The organization's activities within and outside the prison walls involve murder, attempted murder, kidnapping, manufacture and distribution of narcotics and racketeering. Over the years, investigators were unable to make an arrest for lack of evidence and witnesses.
Article continues below advertisement
As a result, the case went cold, and Deleon was released from prison and deported to Mexico in 2002.
However, in 2015, the FBI got wind of a plot by the gang to assassinate the New Mexico Correction Department head and high-ranking prison officials. As a result, a joint task force across local and state agencies was set up to crack down on the gang. During the investigations, and with the aid of cooperating witnesses, authorities uncovered the events that led to Castillo and Garza's murder. Nine cold-case murders were also solved simultaneously.
Article continues below advertisement
Deleon was later arrested in Mexico, where his family resided after months at large. He was extradited to the U.S. to stand trial.
DeLeon's defense lawyer Sarah Gorman argued her client maintains his innocence and prosecutors only brought charges due to a larger law because of the threat against the prison officials.
"Mr. DeLeon never returned to the U.S. for almost 20 years and but for this extradition he would have stayed in Mexico. Government cooperating witnesses who are far more culpable have received significantly lower sentences for the same conduct," said Gorman, according to Albuquerque Journal.
Article continues below advertisement
However, Browning was unfazed by Gorman's argument.
"If I did have discretion, I still would maintain that the punishment set forth within the guidelines is appropriate for this sort of offense," said Browning during the sentencing hearing, according to Las Cruces Sun News.
In addition, more than 160 members of the gang were charged with drug and weapons crimes. DeLeon was the last defendant to stand trial in the federal racketeering case.
Become a Front Page Detective
Sign up to receive breaking
Front Page Detectives
news and exclusive investigations.
More Stories