Teenage schoolmates tried to rob a college student in an NYC park. When it backfired, they killed her.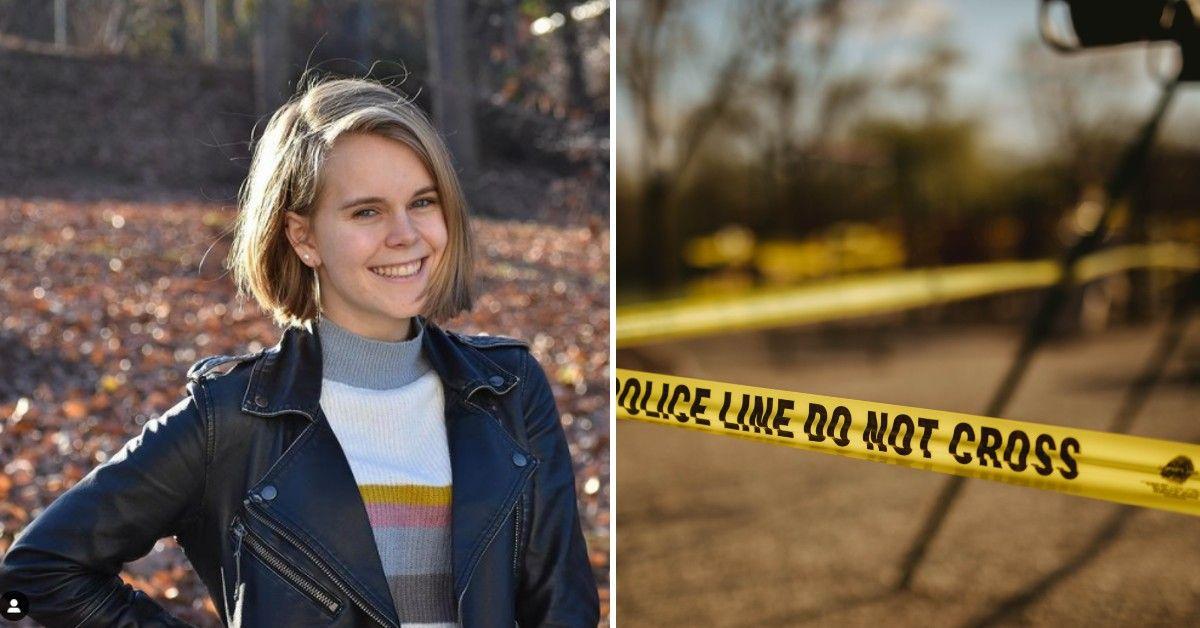 A New York teenager and his friends went to a park to rob someone. Instead, they killed a Barnard college student.
Now, he will remain behind bars for at least a decade.
Article continues below advertisement
Recently, Manhattan District Judge Robert Mandelbaum sentenced Luchiano Lewis, 16, to nine years to life in prison for the stabbing death of 18-year-old Barnard college freshman Tessa Majors. Lewis pleaded guilty last month to second-degree murder and first-degree robbery after being charged and prosecuted as an adult.
On Dec. 11, 2019, Lewis, then 14, obliged his schoolmate, Rashaun Weaver, and another friend to go on a robbing spree with them at a New York City park. After three failed mugging attempts, they zeroed in on Majors, who was looking down at her phone.Then, Weaver yelled at Majors to give him her money after kicking her in the back.
Article continues below advertisement
Lewis told investigators, a struggle soon ensued between the duo as they fell to the ground. Upon sighting a witness, Lewis alerted his friends to abort the robbery and flee the scene. However, Lewis claimed only to see feathers come out of Majors' jacket but was unaware Weaver had stabbed her.
During the sentencing hearing, prosecutors showed Majors' last minutes that were captured on her camera as she broke away from the teenagers. She could be seen staggering up the stairs towards West 116th Street near the park, pulling out her phone to call an Uber, then collapsing face down against a lamppost. Majors died a few minutes later. Her family attorney told the court, the victim was stabbed once in the heart.
Article continues below advertisement
"We still find words inadequate to describe the immeasurable pain, trauma, and suffering that our family has endured since her senseless murder. Not a day goes by that we don't think about what could have been for Tess's future. Not a day goes by that we don't consider what could have been done to prevent her brutal -- and again -- senseless – death," said a statement by Major's family that was read during in court, according to ABC 7.
While Major's father looked away in tears, Lewis apologized to the victim's family, stating how shameful and embarrassed he was for destroying their family.
Article continues below advertisement
The defendant broke down in tears when he addressed his father, who was also in attendance during the hearing.
"I'm sorry that I failed you and became less of the son you raised," said Lewis, according to CBS New York.
In addition to the maximum sentence allowed, Mandelbaum sentenced the defendant to 40 months for the robbery charge after expressing Lewis' remorseful claims as insincere. He stated while Lewis had been in custody, the defendant had been involved with multiple fights, in possession of harmful contrabands and had been involved in a violent slashing of another inmate over a blanket.
Weaver pleaded not guilty and is awaiting trial. The third suspect was charged as a minor since he was 13 years old and sentenced to 18 months in juvenile detention.
Become a Front Page Detective
Sign up to receive breaking
Front Page Detectives
news and exclusive investigations.
More Stories