He killed an employee who blew the whistle on his illegal practices. Now, he'll head to prison.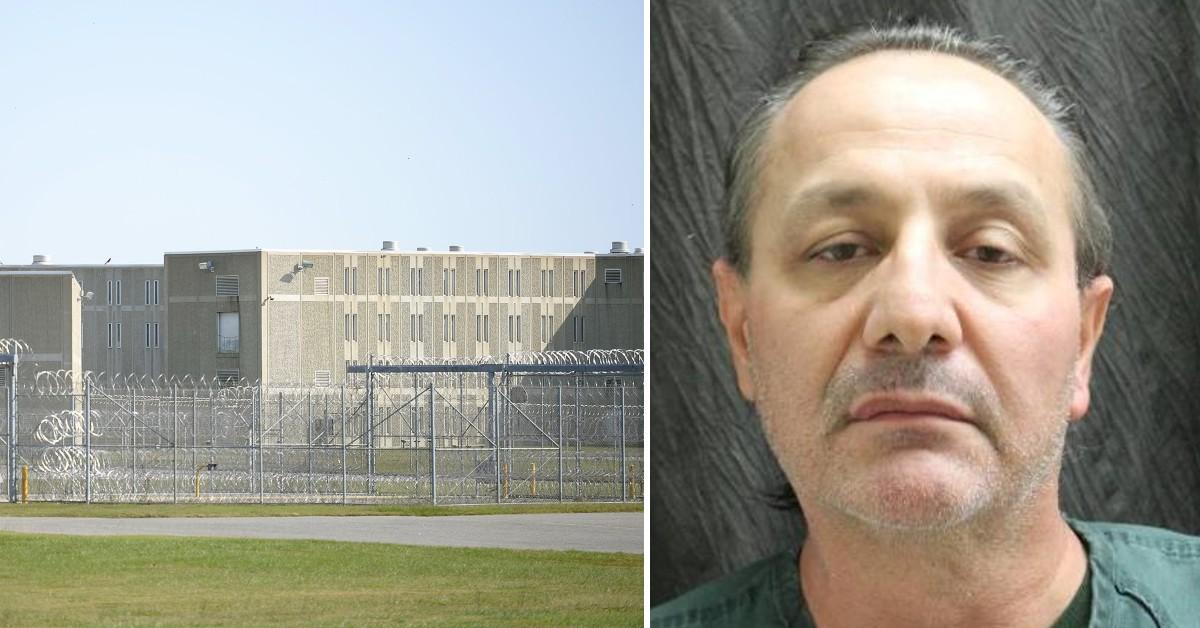 A New York deli operator killed his employee after she blew the whistle on his illegal labor practices.
Now, he will remain behind bars for the rest of his life.
Article continues below advertisement
Recently, Judge James A. Murphy sentenced Georgios Kakavelos to life in prison without the possibility of parole for the bludgeoning death of Allyzibeth "Ally" Lamont, 22. Kakavelos was found guilty and convicted by a jury of first-degree murder, conspiracy, concealing a human corpse and tampering with physical evidence after a six-week trial.
On Oct. 31, 2019, police found Lamont's body in a shallow grave close to the south entrance ramp of Northway Exit 13. According to prosecutors, the 53-year-old Greek immigrant, owner and operator of Local 9 Smokehouse and Substation in Johnstown and other eateries in New York engaged in fraudulent activities for decades.
Kakavelos was in the habit of underreporting his employee's hours, failed to pay employees on time for the full amount owed to them, and always paid in cash without paystubs.
Article continues below advertisement
Before the slaying, the defendant was already in the crosshairs of federal and state agencies after he was caught violating labor laws twice. As a result, Kakavelos owed $70,000 in taxes to the New York State Department of Tax and Finance, $120,000 to the Internal Revenue Service vand thousands of dollars in accrued penalties to the New York State Department of Labor.
Lamont, who disliked her boss' treatment of her and her colleagues, reported Kakavelos to the state's labor investigators. The move triggered the defendant to contract another employee, James Duffy, 35, to carry out her murder for $1,100.
Article continues below advertisement
Duffy had cold feet a day before the murder and told Kakavelos he could not carry out the plot by himself. Hence, resulting in the deli boss physically getting involved with her murder. Under the guise of a last-minute clean-up of the shop with no other employee around, both men bludgeoned Lamont with a bat and a sledgehammer numerous times as she fought for her life.
Next, the pair disposed of the victim's body in a shallow grave with fertilizer, concrete blocks, concrete mix and mud to hasten the decomposition. Then, they cleaned up the crime scene with supplies Kakavelos bought at Walmart.
Article continues below advertisement
Duffy became a key witness for the prosecution during the trial after his arrest and conviction. He pleaded guilty to second-degree murder and was sentenced to 18 years in prison. Duffy told the jurors Kakavelos had a joyful expression on his face after killing Lamont. He added, his former boss had also bought an Almond Joy candy bar and a magazine for his wife at Walmart when he purchased the cleaning supplies.
In addition, investigators found the defendant's custom-made glasses 15 feet from where the body was found.
"I ask the court to consider the potential chilling effect in terms of sentencing that this murderer's actions will have on workers who seek to exercise a basic and fundamental right: the right to report mistreatment and violations of the law. Lamont was "a hero" to her coworkers she fought to protect," stated State Commissioner of the Department of Labor Roberta Reardon during the sentencing hearing, according toThe Daily Gazette.
Article continues below advertisement
Kakavelos' defense lawyer, Mark Sacco asked Murphy to sentence his client to the minimum penalty allowed since he is a first-time offender in the criminal justice system.
"I and her father will always be forever devastated and enraged by the fact that when our daughter was fighting for her life and took her last breath, you were with her. You're a failure as a businessman, you're a failure as a human being," said the victim's mother Christina Lamont, according to Oxygen True Crime.
Article continues below advertisement
Murphy disagreed with Sacco. Before imposing the maximum penalty allowed, he described the defendant as a remorseless killer, callous, greedy and self-centered.
It is the first time an individual was sentenced to life without parole in Saratoga County since the State of New York enacted the first-degree murder statute in 1974.
Lamont's family members wore T-shirts with her image in court at the hearing.Sacco told the court his client plans to appeal the conviction.
Become a Front Page Detective
Sign up to receive breaking
Front Page Detectives
news and exclusive investigations.
More Stories