Trip to the pokey unlikely for sex-sessed Governor as New York laws lack teeth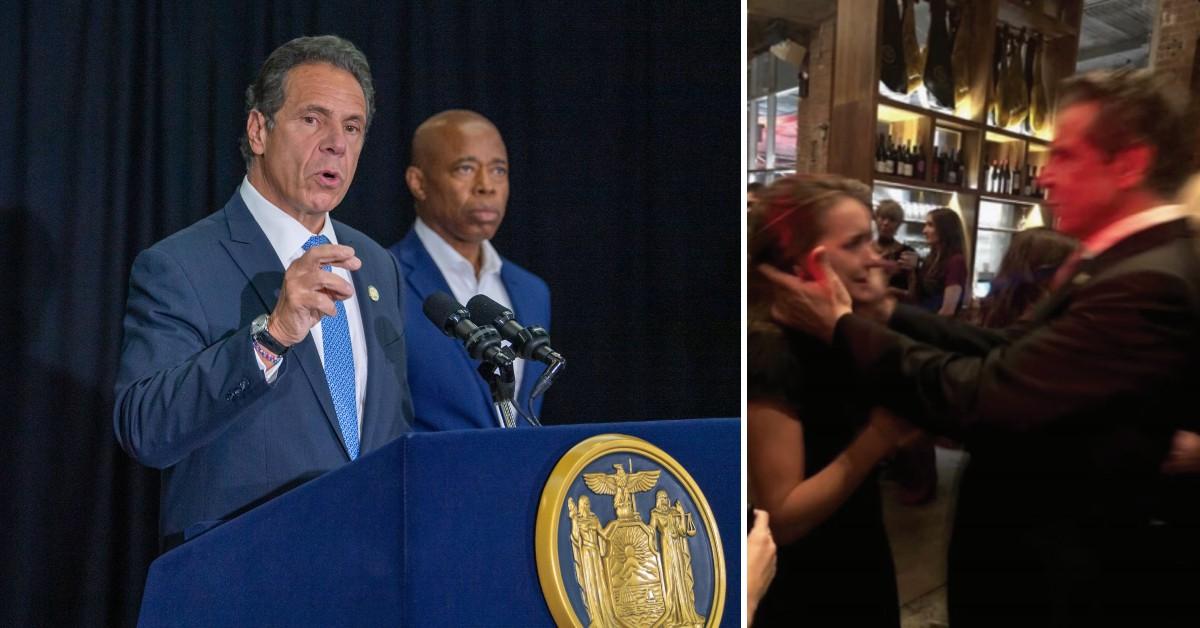 Disgraced New York Gov. Andrew Cuomo could escape any prison time given New York state code that lacks teeth in punishment for unwanted touching and the fact sexual harassment isn't not considered a criminal office.
Article continues below advertisement
No state has a law that makes sexual harassment a crime, and while New York legislature considered it months ago, they declined to take any action — and even if they did it wouldn't have applied to Cuomo.
Article continues below advertisement
Article continues below advertisement
Many of those laws ends with civil penalties. There, the burden of proof is much lower than a criminal case. The easiest way to think of it is in a civil case, the evidence only has to be 51 percent against a person to be guilty. In a criminal case, that figure is much higher, say 85 or 90 percent.
James noted Cuomo violated the Federal Civil Rights Act of 1964 and the New York State Human Rights Law.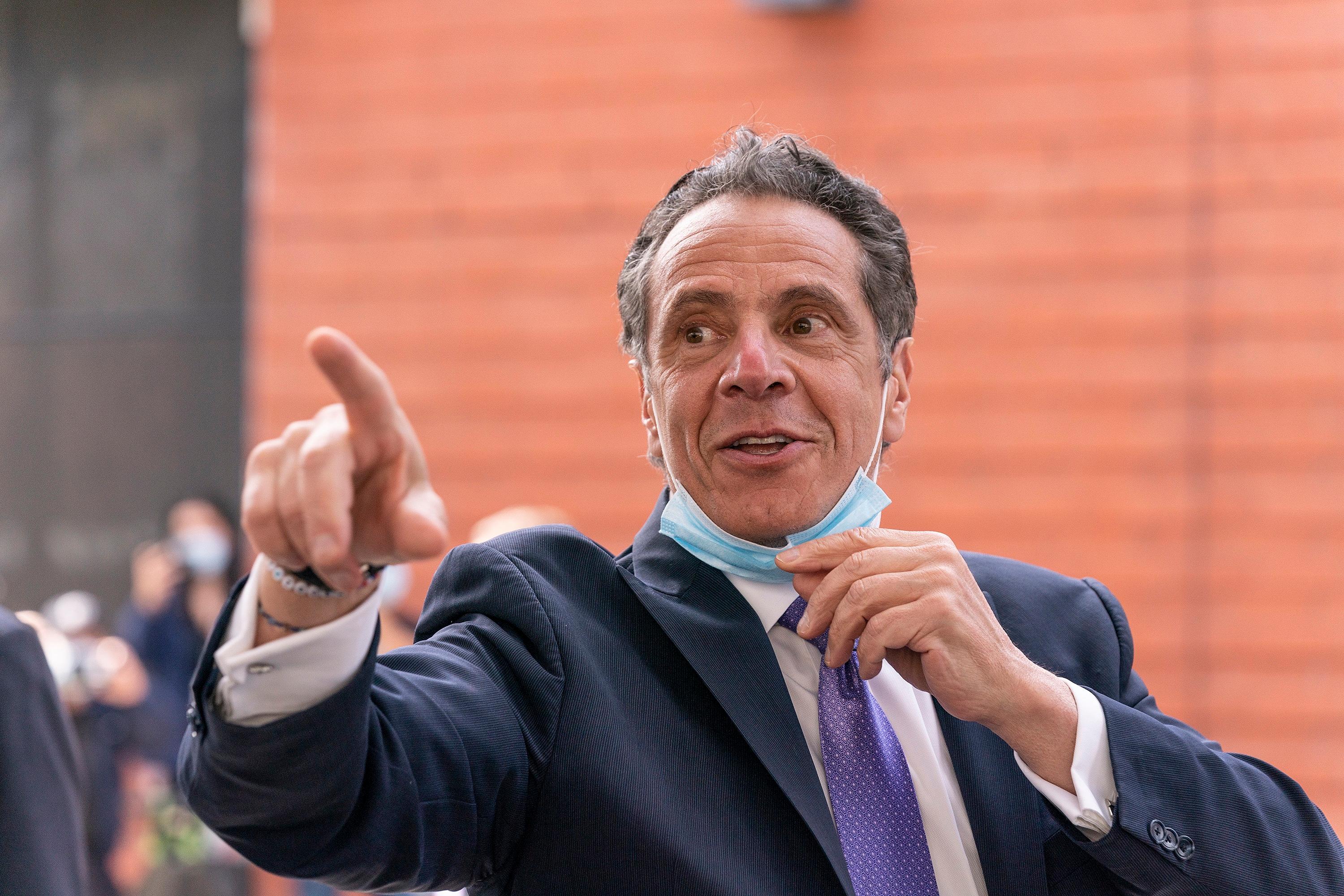 Article continues below advertisement
But, many have wondered if Cuomo will end up in handcuffs and face criminal prosecution. The Albany District Attorney released a statement after the report to say they will look at the case, but it declined to take a firm position.
"Along with the public, today we have been made aware of the final independent report from AG Letitia James' office regarding Governor Cuomo's conduct as they relate to violations of civil harassment statues," the statement reads.
"We will be formally requesting investigative materials obtained by the AG's office, and we welcome any victim to contact our office with additional information. As this matter is developing and we are reviewing the documents released by the Attorney General today, we will refrain from any additional public comment at this time regarding the status of the ongoing criminal investigation by our office."
Article continues below advertisement
If prosecutors seek criminal charges, it would most likely be under the forcible touching or persistent sex abuse statutes. Forcible touching is a misdemeanor and punishable by up to a year in jail. New York state law says touching includes "squeezing, grabbing or pinching."
At least one victim detailed how Cuomo grabbed her butt after taking a photo.
There is also third-degree sexual abuse which is when a suspect subjects another person to sexual contact without their consent. That is also a misdemeanor punishable by up to three months in prison.
Article continues below advertisement
If prosecutors decide to file multiple counts, such as for different incidents of alleged touching, that could compound the sentences as they could be ordered to be served back-to-back.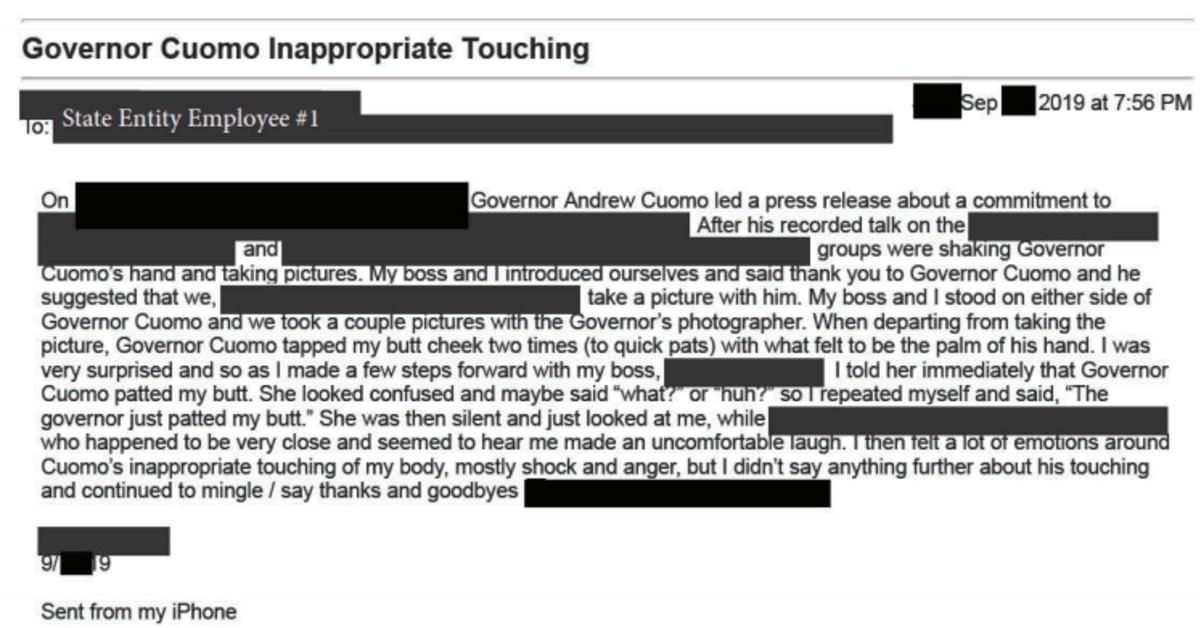 Article continues below advertisement
But Cuomo has no criminal history. Given the nature of his charges, prison and jail overcrowding and his clean background would be an unlikely candidate to serve jail time for misdemeanor offenses.
The New York state assembly had a bill in hand that would have made sexual harassment a crime but refused to take any action on it in the spring, even as the Governor faced the allegations. The bill would have only applied to members of the state legislature.
Article continues below advertisement
Assemb. Rebecca Seawright (D-Manhattan) sponsored the bill and called it a first step, according to Newsday.
The bill would have been the first of its kind in the nation and would have made unwelcome sexual advances a misdemeanor, punishable by up to a year in jail.
Become a Front Page Detective
Sign up to receive breaking
Front Page Detectives
news and exclusive investigations.
More Stories