A New York Man Met a Woman Online. She Quit Seeing Him, So He Stuffed Her in a Suitcase and Left Her by the Roadside to Die.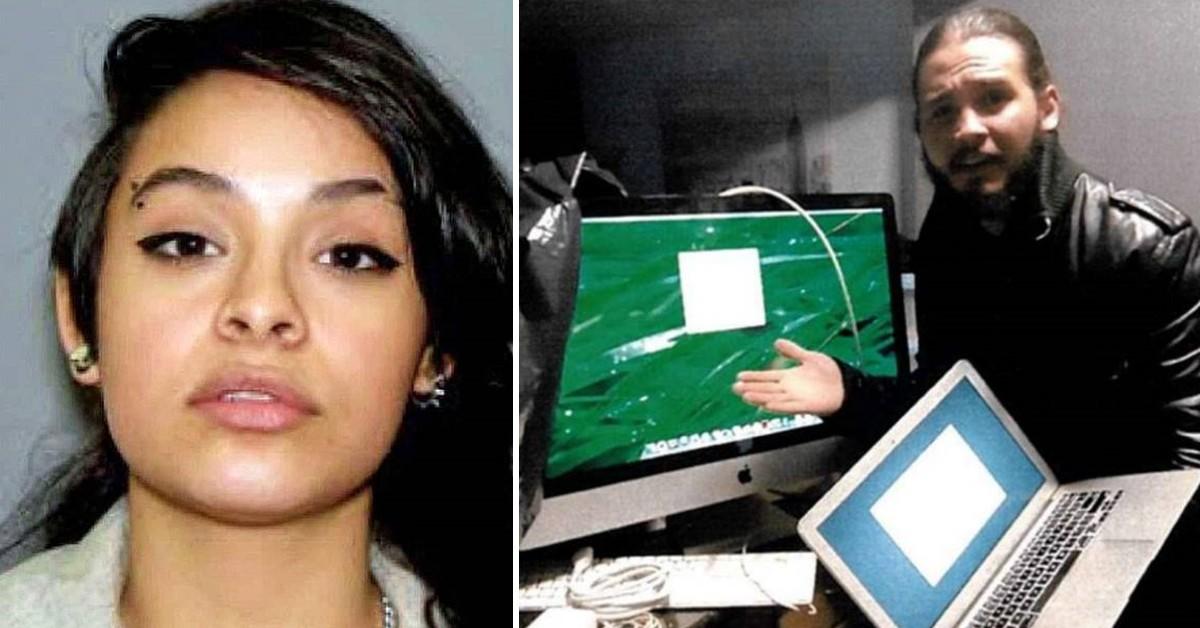 A New York man kidnapped his ex-girlfriend, gagged her with a tape, and placed her in a suitcase, resulting in her death.
He's now living in a prison cell for the next three decades.
Article continues below advertisement
Javier Enrique Da Silva Rojas was sentenced in a federal court to 30 years in prison for the homicide of Valerie Reyes, 24. The defendant pleaded guilty in February 2020 before U.S. District Judge Vincent Briccetti to one count of kidnapping and unlawfully transporting the victim across state lines.
According to prosecutors, Da Silva and Reyes were romantically involved after the duo met via an online dating site in 2018. After three months, the victim ended the troubled relationship.
Article continues below advertisement
However, Da Silva, a former Venezuelan student who fled the country to the U.S. in 2017, refused to accept the break-up. Over time, Da Silva tried maintaining contact with Reyes, but she stopped responding to his messages.
On Jan. 29, 2019, Da Silva drove to the victim's home in New Rochelle, New York, in a rented car from Flushing. Upon arrival, the defendant turned his phone to airplane mode, gained entry into the victim's residence and a violent altercation ensued. Afterward, Da Silva taped Reyes' hand, feet and mouth before stuffing her in a red suitcase. Then, the defendant drove to Greenwich, Connecticut, and disposed of the suitcase, with the victim still locked in it along the road.
MORE ON:
Romantic troubles
Article continues below advertisement
A week later, Reyes' body was found by public works employees. The Connecticut Medical Examiner's Office established the victim suffered from head trauma with a large hematoma to her forehead and had died of homicidal asphyxiation.
Investigators later found out Da Silva used the victim's debit card on many occasions after her death to withdraw $5,350 from her bank account. In addition, he had used an online marketplace to trade Reyes' iPad in exchange for an Apple monitor and laptop.
Article continues below advertisement
"Javier Da Silva committed a horrific kidnapping that resulted in the death of a young woman. In the days after, he used her ATM card to empty her bank account and then attempted to cover up the evidence of his conduct. Valerie Reyes, the victim of this crime, was in the prime of her life when it was senselessly ended by Da Silva's abhorrent act. Those who commit violence, especially those who kill, will not escape justice," stated U.S. Attorney Audrey Strauss after the defendant was sentenced, according to the U.S. Department of Justice.
Da Silva, in tears, apologized to the court and stated he does not deserve forgiveness from Reyes' family. In addition, his defense lawyer submitted photos and over two dozen letters attesting to the defendant's character as a good person.
"No words can express how repulsed I am by the acts I committed.I will never forgive myself for that. I cannot ask (Reyes' family) to forgive me because I don't deserve it. I would like them to know I'm very sorry," said Da Silva, according to KIRO 7.
During the victim impact statement, Reyes' mother, Norma Sanchez, expressed her devastation and told the defendant he deserves nothing but pain and rejection for taking her best friend and baby. The judge agreed with Sanchez and described Da Silva as an evil person who carried out an evil act.
Become a Front Page Detective
Sign up to receive breaking
Front Page Detectives
news and exclusive investigations.
More Stories