Accused Serial Arsonist Released on Bail. Then, 2 Hours Later She Allegedly Commits Armed Robbery, Prosecutors Say.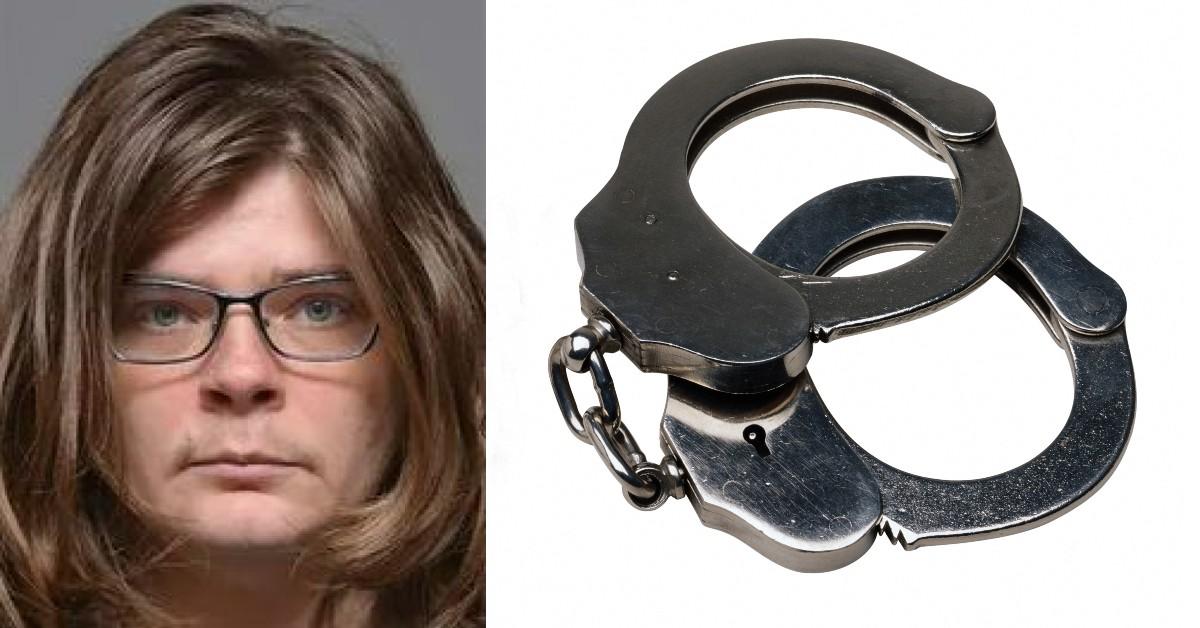 New York's alleged lenient bail reform laws are facing more scrutiny after a serial arsonist was arrested two hours after a judge set her free without bail.
Prosecutors say Amanda Burnside, a Southhampton woman, attempted to commit armed robbery after walking into a Dollar Tree store with a knife on Nov. 13, Knewz.com reported.
Article continues below advertisement
Burnside had previously been arrested after allegedly setting fires at three houses.
Burnside was released after a judge declined prosecutors' request that she be held on $500,000 bail or $1 million bond.
The judge instead ordered Burnside to report for supervised release within 72 hours.
Suffolk County District Attorney Ray Tierney, who is the lead prosecutor against accused Gilgo Beach serial killer Rex Heuermann, ranted over New York's bail laws following Burnside's release.
"Clearly, the dangerousness of this defendant, who allegedly tried to ignite three homes on fire, was not adequately considered, given that within two hours of her arraignment, she allegedly committed another serious, violent felony," Tierney said Monday night, according to Fox News.
"Furthermore, the danger that this defendant posed to society could never be adequately considered insofar as dangerousness is not a bail factor that judges can consider under New York State law."
Republicans have often criticized New York's leniency for criminals. Criminals are often let go without bail or bond despite prosecutors' view that they are a danger to society.
Article continues below advertisement
The scrutiny from Republicans and others comes from legislation passed in 2019 that eliminated the use of cash bail for most misdemeanors and some nonviolent felony charges, under the reasoning that someone's wealth should not determine their ability to be free, according to the New York Civil Liberties Union.
"Under the new law, judges are much more likely to look at alternatives to pretrial incarceration as conditions of release, such as drug treatment programing and other services that help people succeed in their community," the NYCLU states on its website.
The NYCLU argues that setting high bail often puts people in dangerous situations in jail when they have not been proven guilty or innocent.
Never miss a story — sign up for the Front Page Detectives newsletter. Be on the scene the moment news breaks.
"Prior to bail reform, these New Yorkers would have had to sit in jail, in often dangerous or even deadly conditions, even though they hadn't been convicted of any crime," the website states.
The NYCLU argues that bail reform helps eliminate racial injustice in the system, and it contends that there's no evidence that crime has increased because of the changes to the laws.
"There is no evidence that bail reform has contributed to an increase in crime. For the prosecutors and law enforcement officials fear-mongering about bail, the real issue has never been about safety. It's about power. Prosecutors want the power to coerce people – even those who have not done anything wrong – into taking plea deals. Police departments want to avoid any scrutiny of their failures and use bail reform as a scapegoat," the NYCLU states.
Become a Front Page Detective
Sign up to receive breaking
Front Page Detectives
news and exclusive investigations.
More Stories