NEW JERSEY NEO-NAZI WANTED A NATION-WIDE 'OPERATION KRISTALLNACHT,' VANDALIZE JEWISH SYNAGOGUE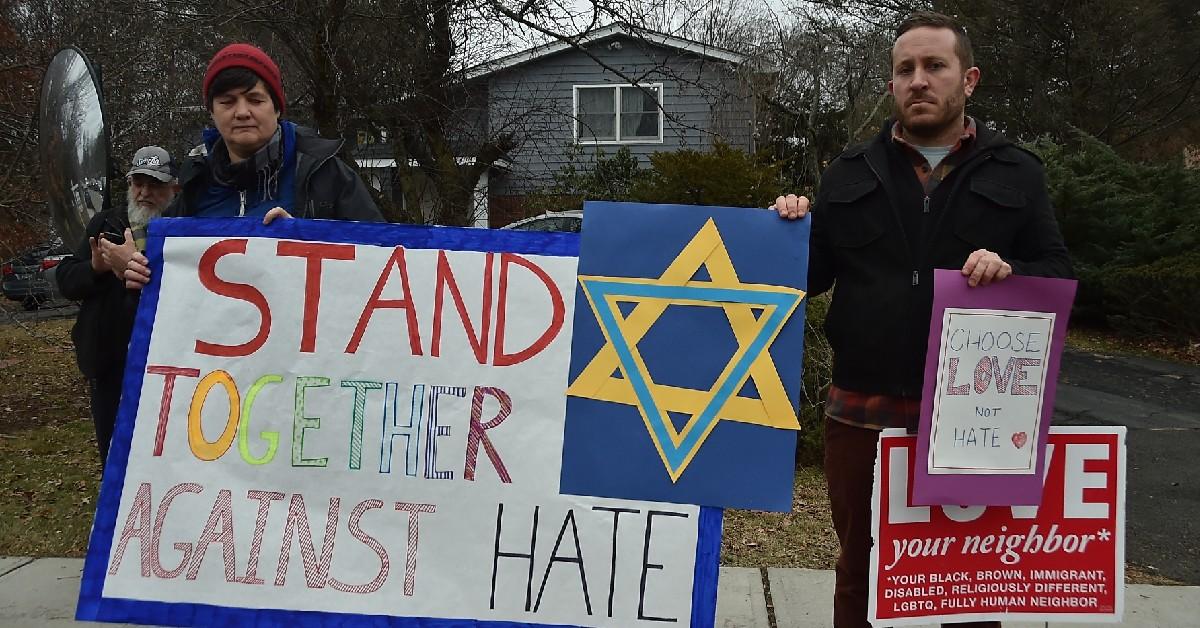 A self-avowed neo-Nazi planned to vandalize African American and Jewish businesses and houses of worship and now faces a decade in prison.
Article continues below advertisement
Authorities said Richard Tobin, 19, of Brooklawn, New Jersey, pleaded guilty this month to his role in "Operation Kristallnacht," a coordinated plot to threaten, intimidate and vandalize minority-owned property across the country.
Tobin was a member of a hate group known as "The Base," who planned the vandalism in September 2019.
According to court documents, Tobin admitted to communicating with other members of "The Base" online, instructing them to post propaganda flyers, destroy/vandalize properties, and slash tires belonging to African Americans and Jews.
Article continues below advertisement
"Richard Tobin encouraged others to victimize innocent people, in furtherance of his abhorrent white supremacist beliefs," Special Agent Michael J. Driscoll of the FBI's Philadelphia Division said in an announcement about the guilty plea.
"While we all have the right to believe whatever we want, when those views lead to violence, that's a different and dangerous story."
According to The Southern Poverty Law Center, "The Base" are made up of small, lone-wolf terror cells who primarily communicate online. Founded in Washington in July 2018, "The Base believes society should be pushed to collapse so a white ethnostate can arise out of the ruins."
Members of "The Base" were charged with vandalizing synagogues in Racine, Wisconsin, and in Hancock, Michigan, spray painting hate symbols and swastikas on the walls. Fellow member Yousef Omar Barasneh, pleaded guilty to conspiracy against rights in federal court in the Eastern District of Wisconsin, for his role in vandalizing the synagogue in Racine on January 16, 2019.
Article continues below advertisement
"Conspiring with others to vandalize and destroy property owned by African-Americans and Jewish Americans will not be tolerated by the Department of Justice," said Department of Justice Civil Rights DivisionPrincipal Deputy Assistant Attorney General Pam Karlan of the said.
"Every person should feel secure knowing they have the right to own and use their property free from being targeted because of their race or religion. We will continue to protect the civil rights of all individuals and vigorously prosecute bias motivated crimes."
Tobin faces up to 10 years in prison and a $250,000 fine for his role in the conspiracy. He is scheduled for sentencing later this year.
Become a Front Page Detective
Sign up to receive breaking
Front Page Detectives
news and exclusive investigations.
More Stories