'Nonchalant' suspect who killed mother of six in North Carolina road rage incident had 'cold face' while getting arrested, sheriff says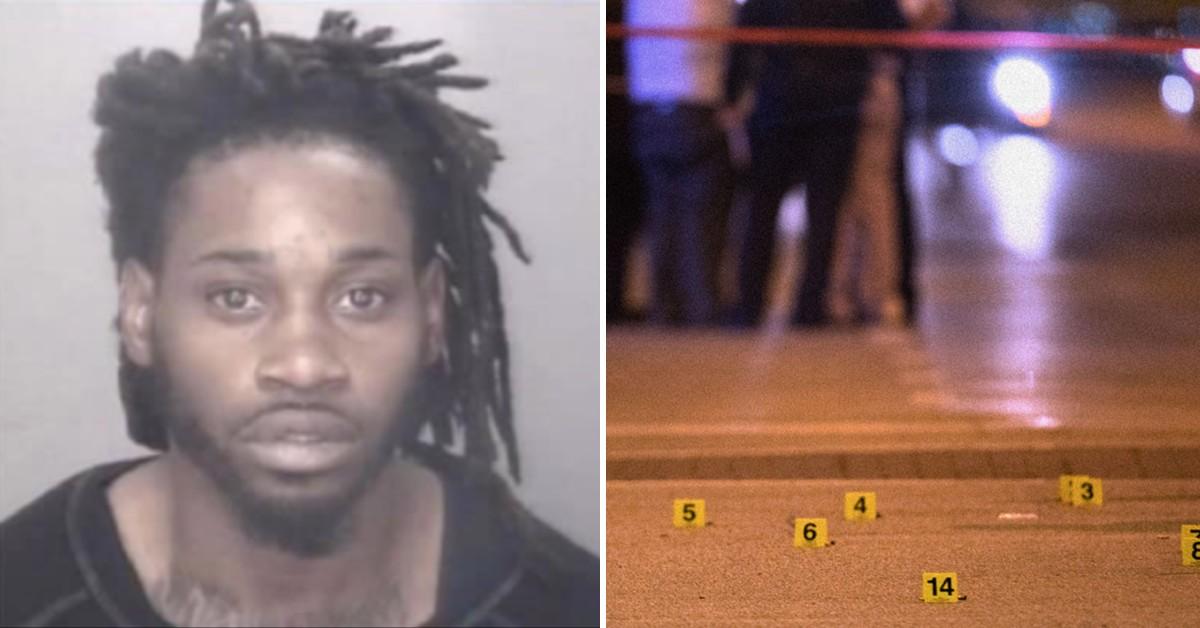 A man accused of fatally shooting a mother of six who was on a trip celebrating her seventh wedding anniversary is now behind bars.
Article continues below advertisement
Dejywan Floyd, 29, was arrested on April 1 in Lumberton, North Carolina, in connection with a road rage incident the week before, the Robeson County Sheriff's Office said in a statement obtained by FrontPageDetectives.
"I was there this morning, just after midnight when we arrested him," Sheriff Burnis Wilkins said, according to television station WECT. "And just to look at the cold face that he's got. His nonchalant, 'I don't care that I'm getting arrested' look. I can only imagine what those folks saw out there on I-95 when he looked over and shot. It actually makes you angry."
Article continues below advertisement
On March 25, Julie Eberly, 47, and her husband, Ryan Eberly, of Manheim, Pennsylvania, were driving in North Carolina en route to Hilton Head, South Carolina.
As they approached the states' border around 11:40 a.m., Ryan said he changed lanes and didn't see a Chevy Malibu sedan approaching from behind.
Article continues below advertisement
"I pushed him to the shoulder mistakenly," Ryan told WGAL. "As soon as I was able, I gave him room to get back on the highway — no car contact."
According to the sheriff's office, the suspect pulled up to the passenger side of the Eberlys' GMC Yukon and rolled down his window.
"Gunshots were fired, and our car was hit," Ryan recalled. "My wife yelled my name, and I asked if she was hit. She said yes."
Article continues below advertisement
Robeson County EMS rushed Julie to UNC Health Southeastern, where she later died from her wounds.
"In three minutes, my whole world is turned upside down, and I don't know why," said Ryan, who was not injured in the incident.
Article continues below advertisement
Sheriff Wilkins said video helped authorities locate the alleged killer.
"The surveillance footage provided to investigators by dozens of cooperating businesses and residents were critical elements in the tracking of Floyd's path in Cumberland County prior to the shooting and throughout Lumberton and beyond after the shooting," he said.
"Regardless of the circumstances, no one deserved to be murdered while traveling our nation's highways," Wilkins added.
Article continues below advertisement
Ryan said his wife Julie's death has left him with "a lot of numbness" and "a lot of raw emotion."
Floyd is charged with first-degree murder and discharging a weapon into an occupied property. He is being held without bond at the Robeson County Detention Center.
Become a Front Page Detective
Sign up to receive breaking
Front Page Detectives
news and exclusive investigations.
More Stories